San Antonio partnership helps business owners recuperate from double whammy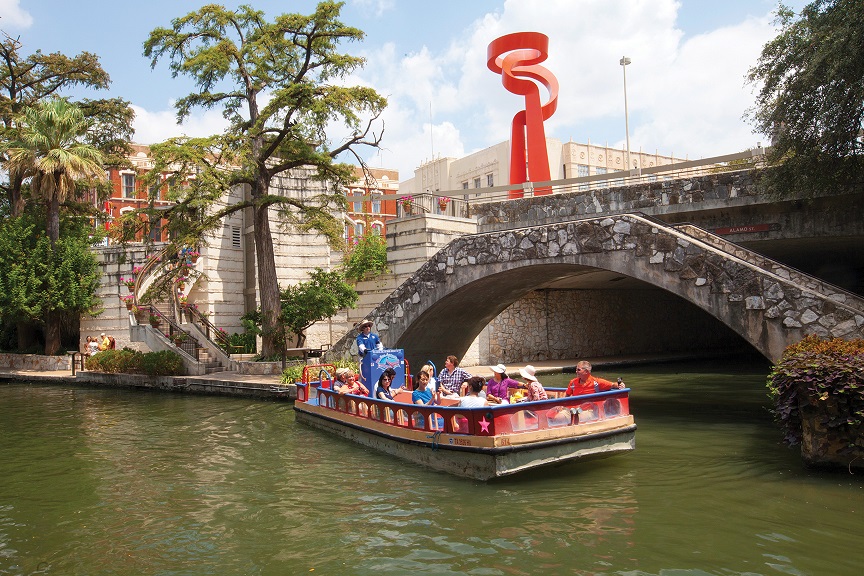 COVID-19 impacted every aspect of life and lifestyles, not to mention businesses. Despite valiant efforts, many stores, restaurants and services didn't survive. But San Antonio, Texas, is using a new program – COVID-19/Construction Recovery Grants – to provide economic relief to business owners impacted by ongoing construction, as well as those still recovering from the pandemic.
It was a two-fold problem that required extra thinking and planning. No one expected immediate, overnight recovery. But San Antonio was ready for such a challenge.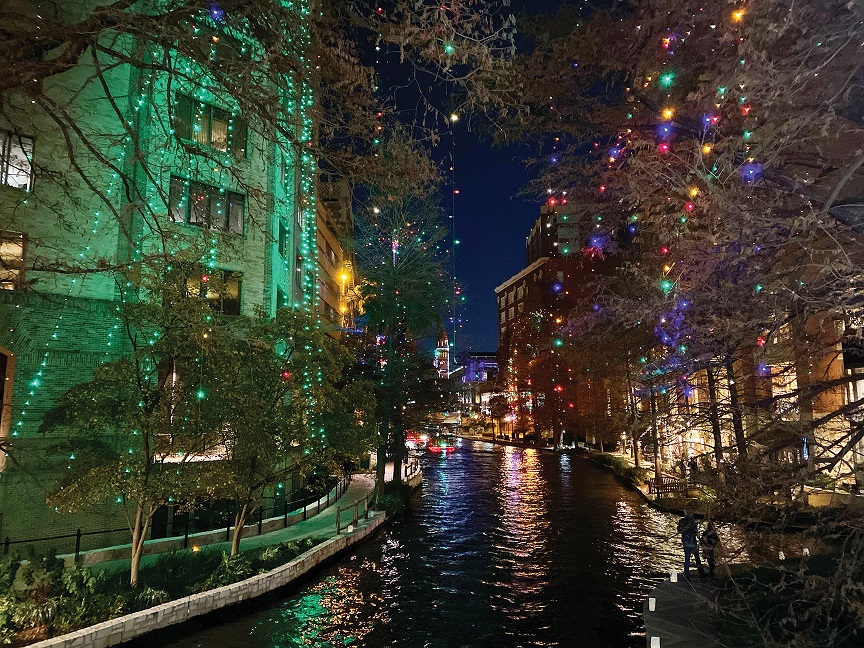 Rory Dew, marketing and communications manager for the San Antonio Economic Development Department, explained how everything got started.
"Small businesses are an integral part of what makes San Antonio, San Antonio. The city is committed to supporting current and aspiring business owners through a number of strategic initiatives that have included relief efforts due to the pandemic.
"In June 2022, San Antonio City Council approved the American Rescue Plan Act small business implementation plan, which utilized $30.95 million in ARPA funds toward transformational investments in access to capital, capacity building, ecosystem enhancements, geographic placemaking and localism. The CCRG program is the second COVID-related grant funding initiative sponsored by the city's EDD as a part of the Implementation Plan. In 2022, the department awarded $15.6 million through the COVID Impact Grants as the city continued to recover from the impacts of the pandemic. Businesses located in identified construction project areas were eligible for an additional $10,000 of grant funding through this program."
Altogether, the city has invested $82 million in small businesses since the pandemic began.
Dew elaborated, "The city partnered with LiftFund to administer this latest program. The application required businesses located in or adjacent to identified long-term, city-initiated construction project corridors to submit paperwork demonstrating a reduction in net profit of $10,000 or more from fiscal year 2021 to fiscal year 2022."
Public outreach for the program included advertising buys, pitching local media sources, direct mail, block walking and the activation of such resources as the city's Business Development Organization partners and city council district offices.
The application process for this grant officially opened on Feb. 13 and closed on Feb. 28. Awardee notifications and funding began in mid-March. "All funds are scheduled to be disbursed by early June," Dew said.
Prior to the announcement of the grant, there were some business owners along North St. Mary's Street who felt the continuing construction was affecting their locations. He said this program had helped the issue, although it hasn't alleviated all problems.
"The construction project on North St. Mary's has taken longer to complete than initially expected due to unforeseen utility issues and an expansion of its scope to include pedestrian lighting and landscaping. With completion imminent, business owners on North St. Mary's will soon enjoy the benefits of these upgrades, including more reliable infrastructure and a safer, more walkable environment for patrons of this region, which is largely populated by restaurants, bars and nightclubs," Dew said. "North St. Mary's was an eligible construction zone for the COVID/Construction Grants Program, and we expect to see businesses from that corridor awarded funding through the program."
But, he noted, "While COVID and construction projects have created some challenges for all San Antonians, the response to this program and others has been largely positive. Where constituents and business owners have shared their concerns, city staff and council members have been receptive to feedback and worked diligently to tackle challenges, while simultaneously developing strategies aimed at mitigating them, and moving forward."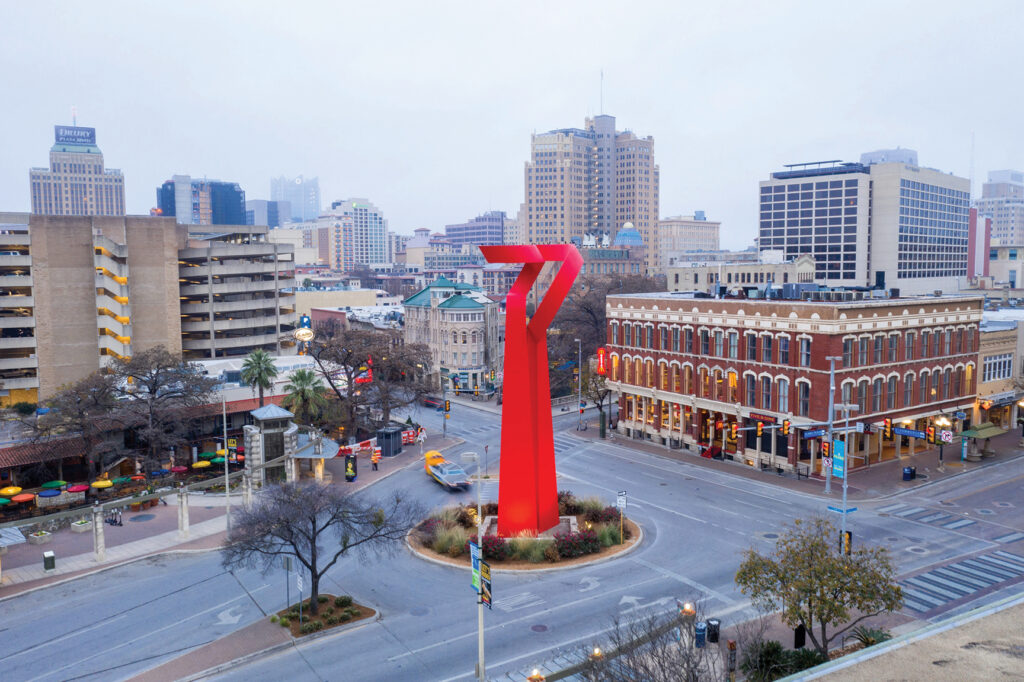 Many cities and their businesses learned this was the best way to recover after the pandemic shutdown: Do what you can with what you have, and then problem-solve the rest. Grants and other forms of funding have been the backbone of this kind of work.
The program was not first come, first served. Dew said all submitted applications were scored on a series of four criteria, including reduction of Net Revenue from 2021 to 2022, percentage of U.S. Small Business Administration Size Standard Equity, Equity Atlas Score, and construction project duration. Applications with the highest scores were reviewed, approved, notified and funded first, if they were eligible.
Dew mentioned that LiftFund was an equally important part of the equation. "LiftFund has been a valued partner in several of our initiatives, and that has included all of the pandemic-related grant programs since 2020. They are also a partner with the city on the Zero Interest Loan Program, which allocated $500,000 to buy down interests on loans this fiscal year."
LiftFund was founded in San Antonio in 1994 by Janie Barrera. It is one of the largest micro- and small business lenders in the United States. The company has provided loans to enterprises of all sizes across many industries: approximately 25,000 loans totaling more than $439 million, with a 96% repayment rate.
It started out as a company with just three employees. Today, there are more than 100 employees in 15 different states who provide much more than money, offering training and other forms of assistance that can help small businesses grow more quickly. It's easy to see how such a partnership could do much in tandem with the CCRG. San Antonio is ever-growing: This year alone, there are plans for major projects including parks, markets, housing, a performance center and adjacent dog park, and a new Women and Children's Hospital, not to mention ongoing construction, repair and upkeep on freeways and other roads. With funding made available in every way possible and planners, designers and work crew rolling up their sleeves in cooperation, there's no end in sight. The pandemic is mostly over, but the recovery cannot and will not be stopped, setting a hopeful example for municipalities across the country.
Next Article: Acoustic Lead Screening is a Game Changer for Quickly Identifying Lead Service Pipes