Acoustic Lead Screening is a Game Changer for Quickly Identifying Lead Service Pipes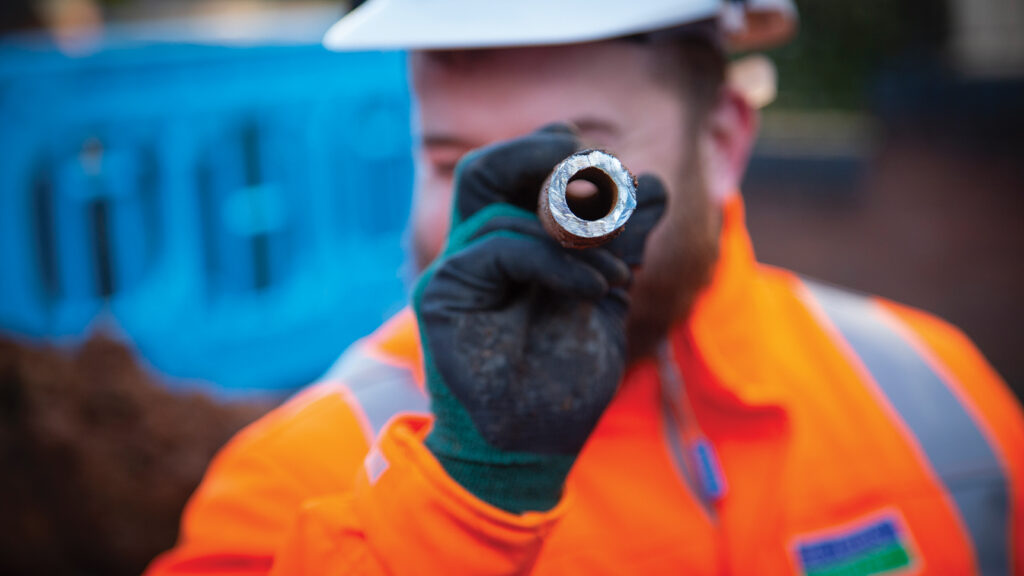 Water regulators around the world are taking numerous steps to address the removal of lead from drinking water systems due to the serious health effects of this contaminant. Drinking water that contains lead can pose a health risk to everyone, especially fetuses, infants and children. Some of the health effects of lead exposure include effects on neurological development and behaviour, such as lower intelligence quotient (IQ) in children, increased blood pressure or kidney problems in adults and reproductive problems.
In the U.S., the Environmental Protection Agency's Lead and Copper Ruling requires that water utilities submit lead service line inventory information by Oct. 16, 2024. It is estimated that there are between 6 million to 10 million lead service lines buried across the U.S.
Determining how many service pipes are lead and where they are located is not an easy task, in part because the water supply pipe (the pipes that connect the water main to the plumbing in a home or building) belongs in whole or part to the property owner. Determining if these pipes contain lead requires cooperation between the water utility and the property owner.
To date, water utilities have been reviewing municipal records, conducting visual examinations, performing water analysis and modelling and excavating to find lead service lines. But these methods can be time consuming, costly and not always accurate in identifying the pipe material. Mistakes and misclassifications caused by inadequate training or errors in record keeping create limitations to the effectiveness of these methods. Using these traditional approaches makes it challenging for utilities to meet the EPA's lead service line inventory deadline of Oct 14, 2024.
Some utilities are exploring new innovative techniques, such as acoustic testing, to screen the pipe material. Many utilities across the globe are familiar with acoustic technology used in leak detection and condition assessment by companies such as Echologics. By leveraging its extensive knowledge of acoustics, Echologics is at the forefront of providing an innovative acoustic solution to identifying lead supply pipes. The primary advantages of this technique are that it is noninvasive, nondisruptive and the pipe material determination is quick — within minutes.
How does acoustic lead screening work?
Two acoustic sensors are used to "bracket" the portion of the supply line to be screened for lead, with one placed on the curb stop tap and another sensor placed on the internal shut-off valve. In some cases, the second sensor can be placed outside a customer's residence, such as on an external customer meter, eliminating the need for operators to enter the home. An acoustic signal is then sent through the pipe and recorded and analyzed by Echologics' Lead Supply Line ("LSL") Screening Method Kit and the Sentryx™ Water Intelligence platform. Using automated algorithms to analyze multiple acoustic features, the software can screen the pipe material within minutes. The data is automatically uploaded to the Sentryx online platform, a cloud application that provides immediate access to the data from any connected device.
The supply line data is presented as "lead," "not lead" or "inconclusive" classifications. Development continues to further classify the material of the "not lead" supply lines.
Case in point — Severn Trent Water Company
Severn Trent is a large U.K. water company supplying water to 4.8 million households with close to 2 billion litres of drinking water supplied every day, which is distributed through over 50,000 km of water pipes.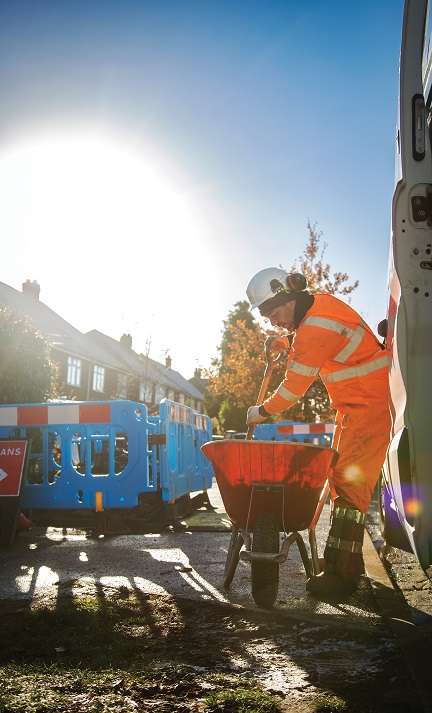 While Severn Trent knows where many of the lead supply pipes are located, these are customer owned and maintained so there are some locations where lead pipes may exist that Severn Trent do not have records for. Traditional examinations can sometimes mistake copper for lead and finding a good pipe when digging can be a disruptive mistake that water companies want to avoid. Before going ahead with a supply pipe replacement, Severn Trent wants to be certain that it is a lead pipe so that lead pipe replacement funding goes where it is most needed.
The company has been actively seeking out innovative technologies to address this issue. In January 2022, it engaged in a research program with Echologics to trial the LSL Screening Method that can noninvasively determine if a water service line contains lead. Over 40 service pipes were tested, each taking between 15 to 20 minutes. Following the LSL Screening Method testing, Severn Trent validated 72% of the pipes by excavation or potholing. The results of the comparison between LSL Screening Method results and validations were impressive with 0% false negatives, 0 % false positives and 2.5% inconclusive tests, accurately identifying the correct type of supply pipe material. The 2.5% inconclusive were characterized by the LSL Screening Method as mixed material and validations confirmed that there was a mix of lead and another material in the tested service line.
Richard Brant, Green Recovery Subject Matter Expert at Severn Trent, said: "Taking inventory on lead service pipes is challenging, especially in parts of the country where the majority of houses were built over 50 years ago. Acoustic lead supply pipe detection is a game changer in making it quick and easy for us to find these pipes with certainty."
Dual function in detecting leaks
As the sensors are placed "bracketing" the supply pipe, the line can simultaneously be surveyed using Echologics' leak detection technology for customer-side leaks and water loss from plumbing.
Acoustic leak detection is mainstream and preferred by many utilities as it is noninvasive, highly accurate, can be conducted in quiet periods, installed permanently, or shifted, and is easy for water operators to use. The Echologics® LSL Screening Method solution leverages a similar kit to the Echologics® LeakFinder-ST™, which is an established technology that many water operators use for acoustic leak detection in water pipes.
In Conclusion
Acoustic lead screening, while new, is based on a proven technology that can be easily used to help water companies protect the public from lead exposure and comply with tightening regulations. Given the serious health risks associated with lead exposure, finding a solution that is nondisruptive and delivers quick insights, will provide water companies with a viable solution to free communities of lead piping as quickly as possible whilst making large time and cost savings through the reduction of more invasive techniques, such as trial holes, which is a better experience for our customers. To sign up for more information on LSL screening, visit
https://marketing.muellerwp.com/LSLscreeningmethod, or call Mueller at 800-423-1323.
Next Article: Being smart with tax dollars