Cities cultivate programming to match seniors' desires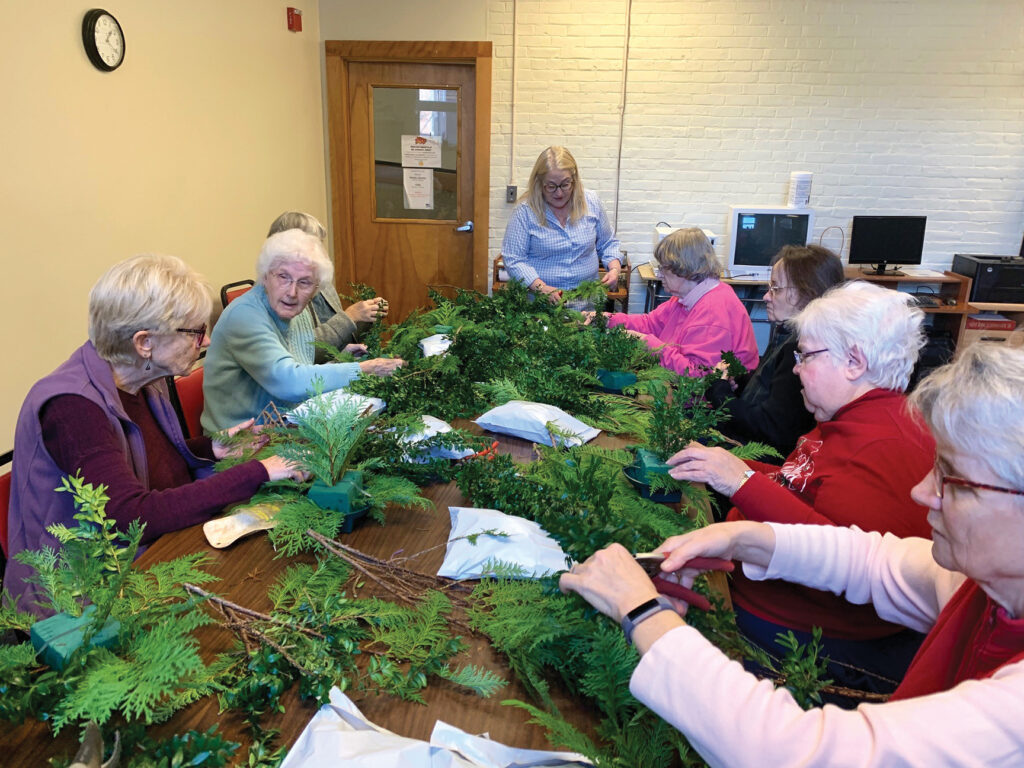 "Park" is a pretty broad term, and it's more specialized than it used to be. From parks catering to four-legged friends to playgrounds specifically designed for small children, parks departments are diversifying their offerings. There's a lot of interest in enticing seniors — and those with mobility issues — to come out and enjoy themselves. And why not?
The senior population is growing; it's estimated that by 2050 a third of the United States will be 65 and older. Age-friendly communities are in demand, but people also want them to be safe and enjoyable with specific features. The biggest worry many seniors have is the fear of a fall; breaking a hip can change the rest of their lives, not just in terms of health issues, but if mobility becomes an issue previously unknown, it's not uncommon for a compromised senior to give up their home and move into a community where they can have care on hand at all times. Independence is so important, and most seniors want to maintain theirs as long as possible.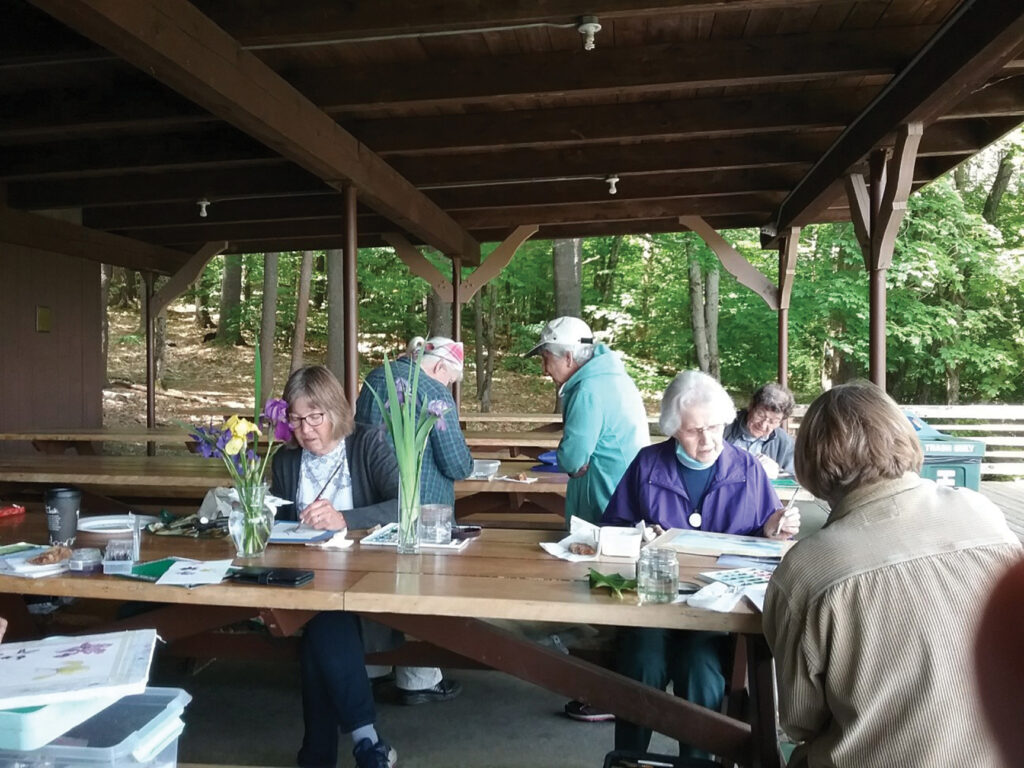 Sarah Clark is a busy lady in Vermont. "Technically, I'm the Brattleboro Recreation and Parks assistant director and the activities coordinator for the seniors. A lot of our seniors were looking for ways to continue moving, to stay flexible. They're very proactive." And Clark is pleased Brattleboro's department has so much to offer the seniors. "Participants pay $5 per person per session. They typically pay at each class, but there are some who prefer to pay for a month at a time."
Those sessions include yoga and pickleball, among many other options that have them moving. "We have chair exercises, yoga and strength classes. But we also have seniors who just love socializing, hanging out and talking, playing cards."
A look at the Brattleboro Recreation and Parks Department's Facebook page bears this out. The senior center has offered, at various times, a bowling league, softball, oil painting classes, Zumba, a meditation group, tai chi and tennis. Holidays can mean things like a Christmas cookie exchange. Clark said the program has continued to grow since its inception. "It's typically busy, but we get more participants in the winter because they're not out traveling or walking or whatever they like to do in nice weather."
And participants know what they want. When asked if the department had received requests for certain types of activities and programs, Clark affirmed, "We have. The yoga classes are something that people wanted, and so was tai chi." Both increase strength, flexibility and balance, and they are well-attended. Clark said the requests are usually made through email, but they can also bring them up in person, and then a conversation leads to brainstorming to reach a workable solution that makes everyone happy.
As with so many beneficial programs for all ages, volunteer help is most welcome. "We're always open to volunteers for any kind of program since we offer so many things — chess, basketball, pickleball, swimming. We would have a conversation about a volunteer's interest and proposal, and we would have to do a background check, but we welcome anyone with skills to share," said Clark, adding, "90% of what we offer is available year-round because we have indoor and outdoor space to use."
When asked what she'd tell other towns wanting to include more senior programming, Clark laughed and said, "Don't call it a senior center! People can be as young as 55 to be involved here, and they don't think of that as 'senior.' And we have people younger than 55 who would like to be able to take some of our classes and sessions. Let's just call it an adult center, maybe? But really, every town or state has the ability to do this. It's just about finding where to do it. Find a place or facility that will fit the needs of the community and the people. We are lucky here, being part of the rec center, so we have access to the gym. We used to be in an old church, so we couldn't offer the physical sports and other things we have now, due to lack of space."
In Michigan, Cathy Fresia serves as the recreation programmer for Southfield Parks and Recreation Senior Services, and the department offers many of the same amenities and enjoyment.
"Chair exercise, yes! We offer yoga that might have the seniors begin on a chair, but then they can get down on the floor at any point they feel able to do so. We also have parks that have paved walkways for any type of mobility issues: walker, scooter, wheelchair, canes. We have the Miracle Field! Well, really it's Easter Seals that has something called the Miracle League, and the Field is a baseball field for those with special needs." The Facebook page for the Miracle Field shows clearly all the good that was intended is coming through for all the athletes.
First, there's the baking, and then there's the plating and displaying. Finally, participants have fun of choosing all kinds of goodies before eating them. (Photo provided by Sarah Clark of Brattleboro Recreation and Parks)

Whether they make mittens, socks, dishcloths or sweaters, knitting is a cozy skill that can be done almost anywhere. It's a sure bet these ladies knit at many other times than just in this class. (Photo provided by Sarah Clark of Brattleboro Recreation and Parks)

This Southfield gentleman shows how good exercise can make you feel. (Photo provided by Cathy Fresia of Southfield Parks and Recreation Senior Services)
Fresia continued, "We have indoor walking, so depending on the weather they can walk inside on the pavilion. We have a fun circle that is handicap accessible, and our other parks are accessible, too."
During her career, Fresia has acted not only as the recreation programmer for the city of Southfield but has also been a coach for Special Olympics and worked with recreational therapy in preschool. In August, a Senior Appreciation Night was held on the front lawn of the Southfield Municipal Campus, complete with boxed dinners, vendors and dancing. Besides the pure fun, attendees learned about the services and goods available to them.
In Texas, Arlington Parks and Recreation has begun a program of day trips all around the Dallas-Fort Worth area. Attendees can check out shopping, museums, dinner theaters and seasonal events. Or maybe they'd prefer stops at a casino, a trip to the State Fair, a brewery tour or a winery. For those who prefer cultural events, there are murder mysteries and music revues, and to toss in a couple more fun things, health expos and a butterfly house. Anyone from the age of 18 can attend most of these excursions, with a few requiring the guest to be 21 or older. And it's affordable, too — from as little as $6 to $38, depending on what is chosen. While there's nothing wrong with a rocking chair now and then, good physical and mental health adds much to the quality of life, no matter the age. Cities of every size would do well to look into what they could add to offer safe and enjoyable activities for all. Just remember, call it an adult center.
Next Article: Adopt-A-Park further connects a community with its parks