Odessa, Texas, uses settlement money to combat the rising opioid crisis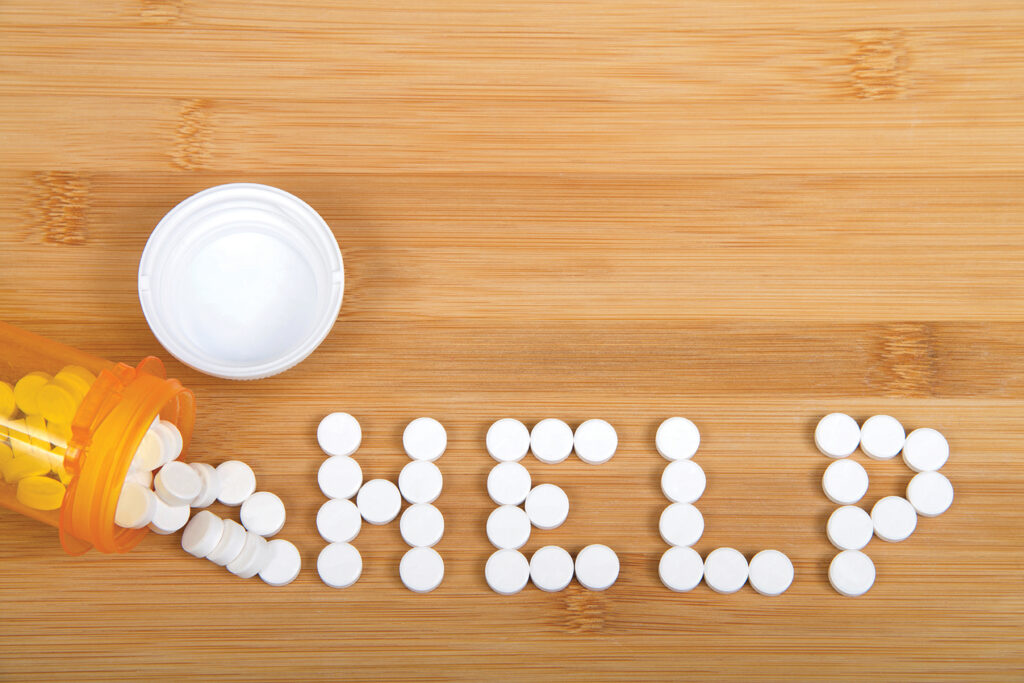 As an elected city council member-at-large and mayor pro tem in Odessa, Texas, Denise Swanner serves on regional boards. In September 2021, Texas Attorney General Ken Paxton made a presentation to one such board stating he planned on going after pharmacies for aiding in the state's opioid crisis and the deadline was approaching to sign onto the lawsuit.
Personally knowing individuals who had lost their children by taking something laced with fentanyl, Swanner was passionate about helping the residents of Odessa combat the opioid crisis in any way possible. With normally little resources to fight addiction issues, joining the lawsuit with the possibility of receiving settlement money would greatly increase the city's ability to help Odessa residents overcome opioid addiction.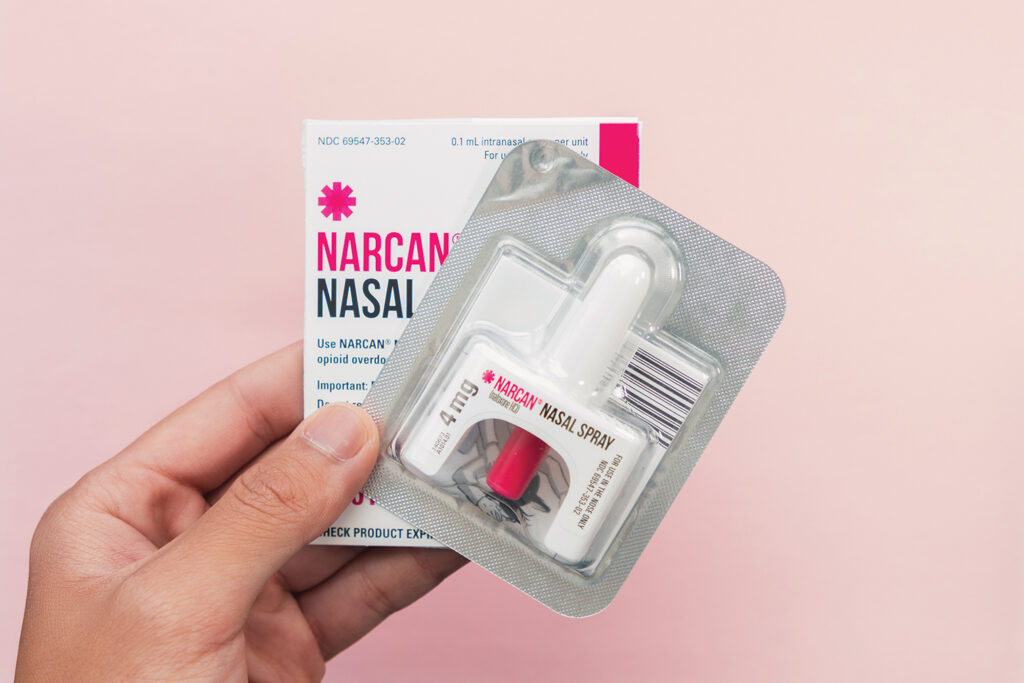 When Swanner noticed that Ector County, the county Odessa is part of, had signed off to join the settlement, but the city of Odessa had not, she forwarded the presentation to the legal department. When she did not receive a response, Swanner checked in with the department in October. The more cities and counties to join, the larger the percentage of money each one could receive. As the deadline to sign on to the lawsuit approached, she pushed the city staff to look at the presentation, which was done via Zoom. Odessa signed onto the lawsuit on Dec. 14, 2021.
"Addiction is always going to be around," Swanner stated. "I have grown up and was raised here, and I've seen various addictions come and go. Fentanyl has been the biggest problem the last few years." She had seen much of this firsthand through friends' experience or her previous position at a nonprofit agency.
In April of this year, the city received its first check from the settlement. This first installment gave the city of Odessa $175,532.91 to combat opioids in its community. The city will receive a total of nearly $750,000. While the city knows its portion of the settlement money will come in increments, it does not know when the money will be received. The money has been put into a separate account to be used in accordance with the specific guidelines for usage.
Guidelines for use include spending the funds on Narcan or other similar FDA-approved drugs to reverse an opioid overdose along with first responder training on the drug; increasing the distribution, education, training and support services of medication-assisted treatment, particularly to those who are uninsured or whose insurance does not cover the service; expanding screening, intervention, referral services and treatment for pregnant women; expand recovery support, services and long-term treatment for neonatal abstinence syndrome; expansion of programs and recovery services beginning in hospital emergency departments; increased treatment and recovery support for inmates; expand syringe service programs; and fund a variety of prevention programs, including media campaigns, school programs, medical care provider outreach and education, community drug disposal and training for first responders.
Funds from the opioid settlement may also be used toward the treatment of opioid use or substance abuse. This includes expansion of treatment, support services, expansion of telehealth, increased oversight of opioid treatment programs, mobile intervention and recovery services, treatment of underlying trauma for those who use opioids, providing withdrawal management services and training and scholarships for practitioners and clinicians to assist those with addiction.
It can be used to help people along in their recovery with community support services, counseling, peer support, access to housing, providing transportation, employment training or educational services, and stigma reduction support. These funds can also go toward the prevention of opioid use by preventing overprescribing and misuse, harm reduction and overdose prevention.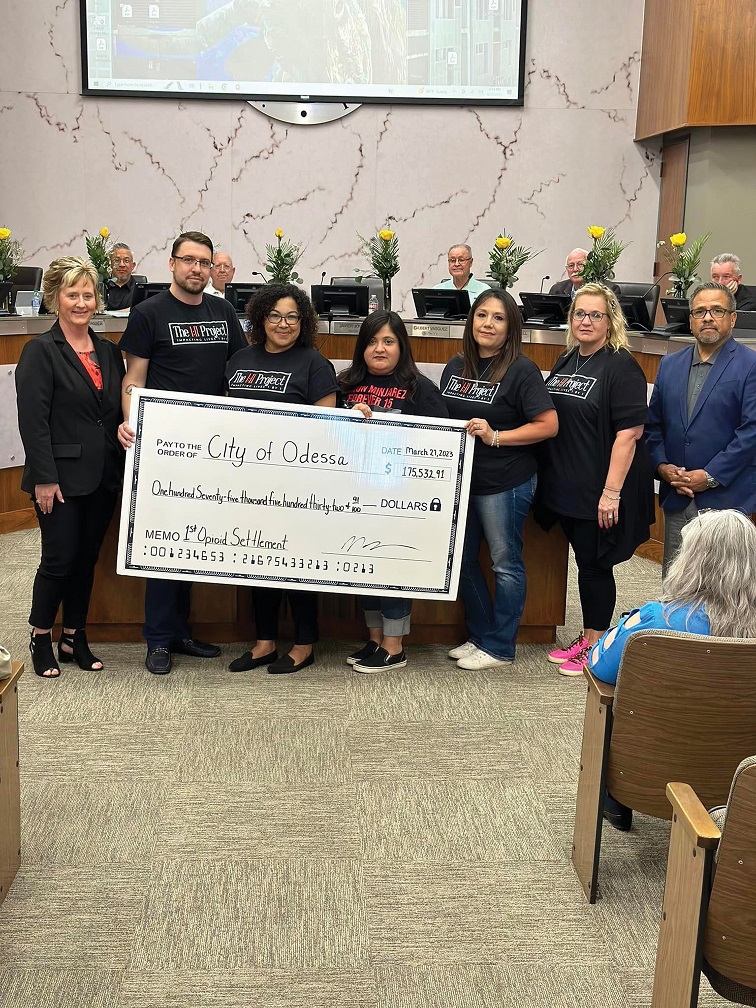 A committee has been formed, including Swanner, the police chief and the fire chief, that met the first week in August to begin discussion of how to best use the funds. Swanner recognizes the importance of educating the public. Partnership with the local nonprofit 1:11 Project is also planned. The 1:11 Project is a drug and fentanyl awareness program with the goal of educating the public, preventing fentanyl-related harm and supporting affected individuals; a local woman who lost her child to a fentanyl overdose started it. While some first responders have Narcan on them for opioid overdoses, Odessa may consider outfitting each first responder with Narcan. The city is also planning possible commercials and brochures to help educate the public, though specifics are still being discussed. Committee meetings will help determine where to put brochures and commercials, how much Narcan to buy and the like.
While a specific use for the funds has not yet been decided, Swanner described them being used toward how the city of Odessa can help local schools and other organizations to educate children and teenagers and open the stage for the necessary difficult conversations about drug use and overdose.
Swanner had spoken with Ector County, which also had not determined how it was going to use their funds yet. However, there is a possibility of partnering with the county on certain programs. To any other states or cities looking for new ways to battle the opioid and addiction crisis in the United States, Swanner suggested, "The first thing is don't ignore it. Nobody wants to talk about it. You have to have the real conversations and not ignore it, because it is happening here. Face it head-on and have the open conversations." She continued, "Pay attention on regional committees when people talk about grants. It's so simple to just sign on to get a grant. The minute you hear there's money or government funding, go ahead and pursue it. By pursuing this lawsuit, we are getting money for resources we would not have gotten otherwise."
Next Article: Marijuana sales benefit Michigan communities