Green Bay earns best city to live in title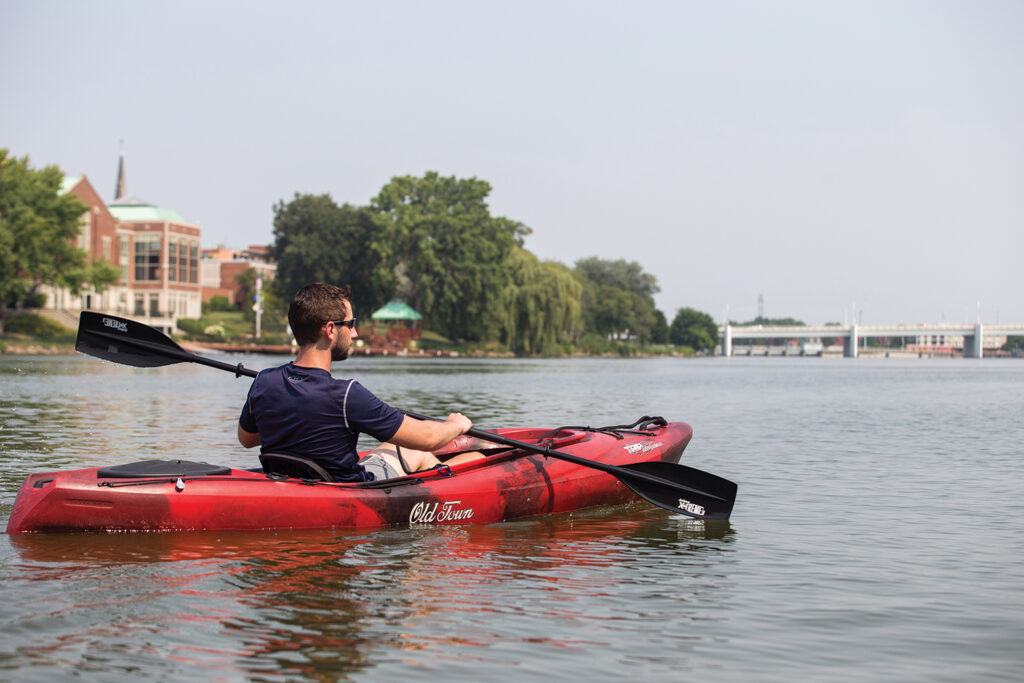 Although it's known to most people outside the Midwest only as the home of the Green Bay Packers NFL team, the mid-sized Wisconsin city with a small-town feel has much more to offer than pigskin. Recently voted "Best City to Live In" by CBS News, Green Bay earned the title for its reasonable cost of living, job and educational opportunities, plethora of entertainment options, amenities, and abundance of faith communities.
Mary Rhode and Morgan Doshi from the Greater Green Bay Chamber of Commerce explained that they consider the honor to extend beyond the borders of the 100,000-person inhabited city and into what they call the Greater Green Bay area, home to some 325,000 people. The Greater Green Bay area encompasses most of Brown County, incorporating such cities as De Pere and Howard.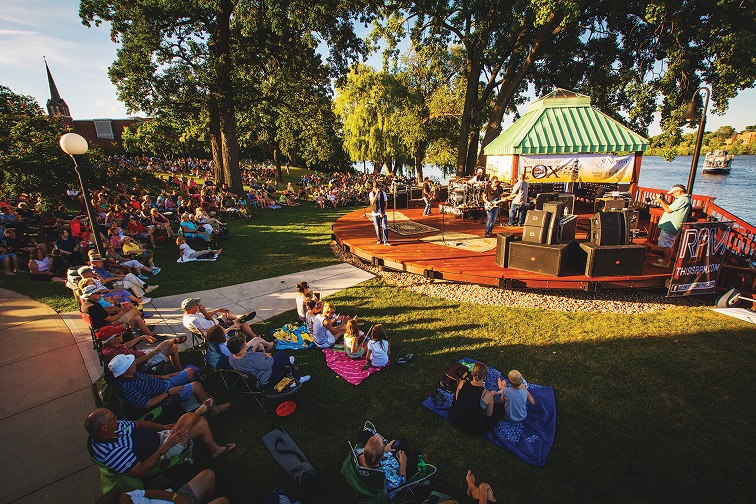 "Something that we're really proud of is that Green Bay is a small-to-midsized, safe, friendly community, but it also has big-city amenities to offer residents. It's a really special place in that regard," Doshi said, adding that residents can find either a fast-paced or more relaxed quality of life there. "It's really the best of both worlds."
Love them or hate them, there is no denying that the Packers play a large role in the community life of Green Bay. The team is unique in that it is the only publicly owned franchise in the 32-team NFL, according to its website, meaning average citizens can buy shares in Packers Inc. and consider themselves part-owners.
The team's commitment to the community can be seen in the fact that Lambeau Field stands in the heart of downtown; "literally in neighborhoods," Doshi said. Fans can experience the team's history and notable players and coaches like Curly Lambeau and Vince Lombardi on the Packers Heritage Trail, where one can walk, bike or take a trolley to 25 different stops dedicated to the team's history.
The Packers contribute to the Green Bay area beyond the 50-yard line. The Green Bay Packers Foundation is an independent organization established in 1986 by then-president of Packers, Inc., Judge Robert J. Parins: It helps fund charity organizations throughout the area and the state of Wisconsin so they can address needs within local communities.
Additionally, Doshi explained how a new undertaking in Green Bay called Titletown is "really developing a sense of community," she said. "It offers activities, community events year-round for everyone who lives in the greater Green Bay area, free of charge. There's fantastic work being done with Titletown."
The fun complex's activities include physical education, fitness, art and dancing opportunities. Rhode added that "there's also an entity based there called Titletown Tech, which is a partnership with Microsoft. I don't even think I can grasp all the amazing things that Titletown is doing with that Microsoft partnership, but for that to be based here in Green Bay and partially supported by the Packers, it just goes to show you that the overall impact the Packers are making in this community."
For those indifferent to football, Greater Green Bay has numerous other amenities. Situated at the tip of the bay of Green Bay and with access to the Fox River, watersports are popular attractions for locals and visitors: fishing, kayaking and boating especially.
Hiking and biking remain popular as well. Mountain-Bay State Trail offers one of the longest rail-trails in Wisconsin, as its website states. The 83-mile trail ends in Howard Memorial Park, part of the Greater Green Bay area. In the winter months, snowmobilers take over the trail.
Indoor attractions abound as well. Having spent 10 years working in tourism, Rhode stated she can safely say that Green Bay enthusiastically embraced the restoration of its downtown.
The Fox River "cuts our downtown in half," she explained, and an area that once represented a history of industry has now "become a place of enjoyment but also a place of amenity and tourism-type activities. What once was a railroad is now a path that goes along the river, and a lot of restaurants are now operating along the river." Further development is in the works, with the expectation that it will bring in even more amenities for the droves of people that, over the last decade, are coming back downtown to live and work.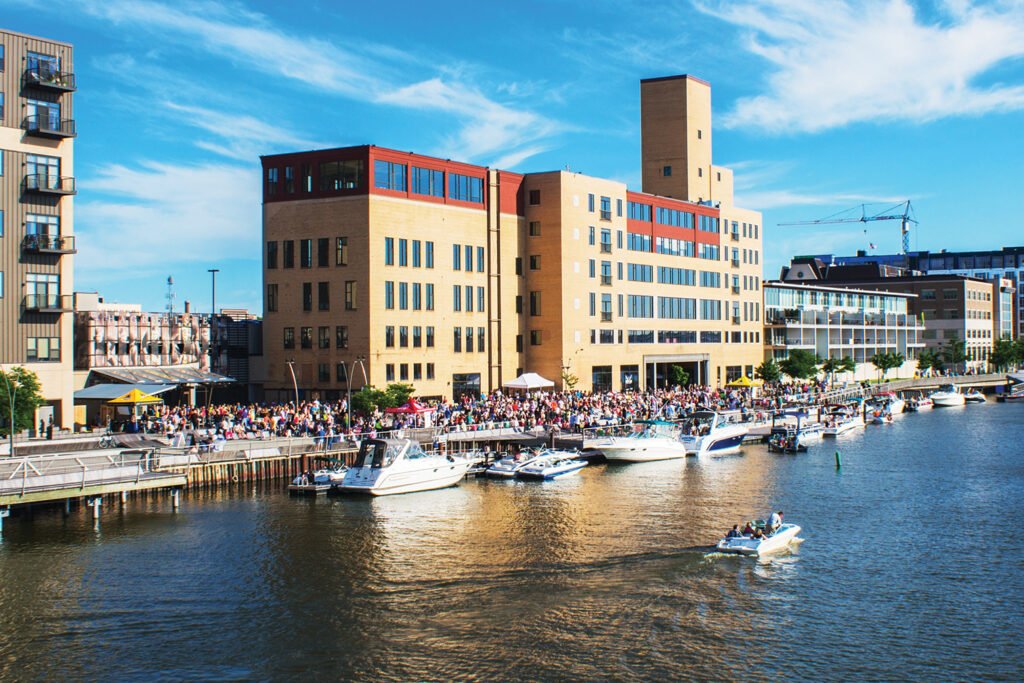 When it comes to a night on the town, Green Bay delivers on that, too. According to Doshi, the area boasts "really great options as far as dining, hidden gem restaurants" – the LedgeStone Vineyards in De Pere among them. A popular local spot for live music and dining, Doshi calls it a "special place, awesome vibe, and just a really great place to go whether you're looking for a night out with friends or you want to bring your family."
As of this fall, De Pere will also be home to the Mulva Cultural Center. The center will bring exhibits from around the country for the enjoyment of residents and tourists.
But fun and frivolity are not the only things the Green Bay area offers. Education comes out on top there.
"We continue to promote the quality of life that people can have in Green Bay, and education is a huge part of that, whether it's K-12 education. We have really strong public and private school options," Doshi stated. "And with higher education we have three great options here, not only for undergraduate but for additional certifications and trade skills."
The three higher education facilities are the University of Wisconsin-Green Bay, St. Norbert College and Northeast Wisconsin Technical College. Rhode agreed that all three campuses have something great to offer to students.
The UW campus is "very incorporated into nature," according to Doshi. "They really have created their own little community in and of itself out there."
St. Norbert, a Catholic college, is located in downtown De Pere, "so from a walkability standpoint to taking in dining or the arts, for those students, everything is very easily accessible."
Northeast Tech, she added, is a good option for traditional and nontraditional students because it's "an option that's close to a lot of different amenities, neighborhoods, communities, etc."
Oftentimes students from these schools remain in or return to Green Bay when their education is complete – a demographic Doshi calls "boomerangs."
The job market in the Greater Green Bay area remains strong, with traditional employers such as Green Bay Packaging, Georgia Pacific and Schrieber Foods headquartered there. Green Bay Packaging has focused its recent efforts on remaining in the city and building a new, fully sustainable facility.
Growing employment sectors include manufacturing, healthcare, education and hospitality. Green Bay has also become an area for tech startups.
"The entrepreneurial ecosystem, as we like to say at the chamber, is incredibly strong here and growing every day," Rhode said. "The chamber plays a large role in that. We have physical entities – the urban hub and the startup hub – that are physical places that help support those entrepreneurs. There are also additional resources to support those entrepreneurs."
The website YourMoveGreenBay.com connects employees with potential hires. Through a concierge program, the Chamber of Commerce works to connect job seekers and those considering a move to the area with employers and community resources that fit their needs, lifestyles and religious preferences.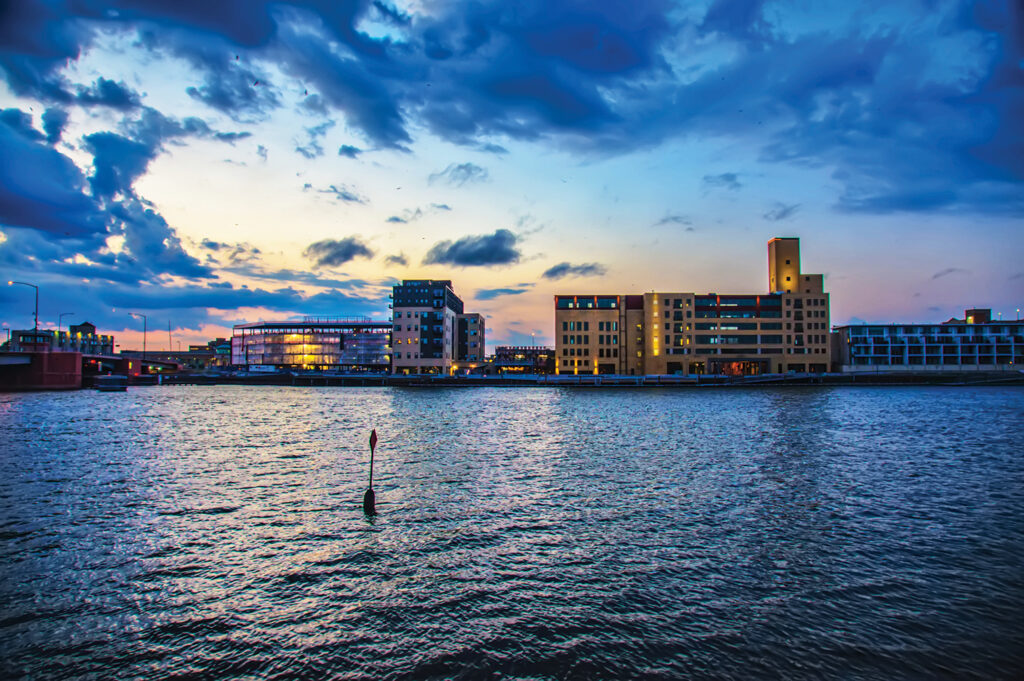 "So, for example, if someone has questions about religion, we will connect them to a Catholic church or a mosque or a temple, depending on what's most important to them. Through the concierge program, we do our best to try not only to connect them to the place of worship but also to other people who are part of that community. Whether their priorities are faith-based, hobby-based, or professionally based, we really try to integrate our new residents into the community that way."
Beth Groshek is one "boomerang." Originally from small-town Wittenberg, Wis., she came to Green Bay to attend St. Norbert, bounced around to other big cities after graduation and returned in 2018. After 10 years of living in Green Bay, she readily points out that the city's appeal to her was in "how it offers a unique mix of both small and big city benefits. There's a strong sense of community connectedness typically attributed to smaller cities, with a wide range of events and activities that one might more readily expect to find in a larger city."
The reasonable cost of living, low crime and light traffic are also huge draws for Groshek.
"And it's beautiful! There are parks, trails, rivers, restaurants, farmers' markets, live music and entertainment venues, a zoo, a children's museum, a wildlife sanctuary, an amusement park, numerous shops and boutiques, recreational outlets and more."
"I can't forget to include the energy and excitement the Green Bay Packers bring to our city, too," she added. "It's contagious! No matter a person's state in life, whether single, married with a family or fully retired, I feel like Green Bay has something to offer everyone."
Members of the Green Bay community have good reason to be proud about their recent award.
"While this is a really exciting acknowledgment, it's motivating because we still have work to do," Doshi said. "We're mindful of that. While we continue to evolve and grow as a community, the work's never done."
For a lifelong resident such as Doshi, the people of Green Bay are its greatest asset. "I think what's really special now in Green Bay and the surrounding communities is that there's a collaborative spirit. People are truly working together to make this community better and make it a place for all people to live, to work and to belong."
Next Article: Odessa, Texas, uses settlement money to combat the rising opioid crisis