What's in a name: Chilhowie and Farmville, Virginia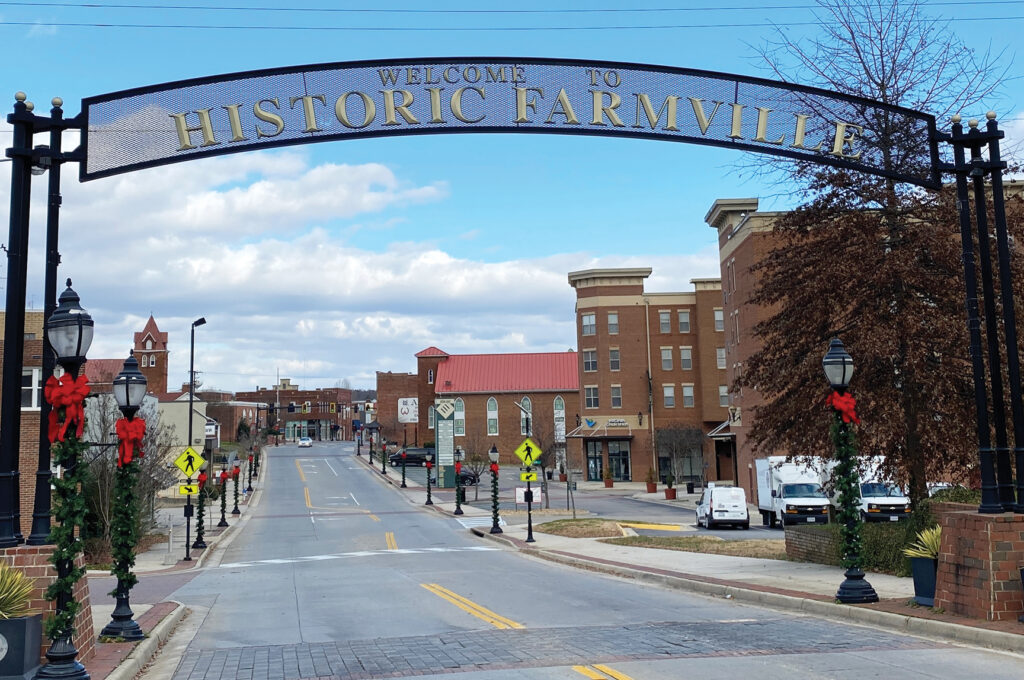 Virginia, they say, is for lovers. Apparently, the state is also for sadists judging from the litany of awkward and sometimes unsavory town names it has bestowed upon its citizens.
Welcome to the state where you can visit Chilhowie, Fries, Bumpass, Assawoman, Tightsqueeze, Skinquarter, Croaker, Dismal Town, Needmore, Lick Skillet, Dinwiddie, Butts and Burnt Chimney.
The pronunciation of other town names are rarely guessed correctly on the first try: Henrico (hen RYE ko), Matoaca (mah TOKE ah), Mattaponi (mat ah pa NYE), Jahnke (jank), Fauquier (faw keer), Aquia (ah KWAI ah), Gloucester (GLOST er), Zuni (zoo NAI), Poquoson (pah KO sen), Staunton (STAN ten), Schuyler (SKY lur), Botetourt (BOT a tot) and Wytheville (WITH vill, or WITH vool with a Southern drawl).
Here are two Virginia towns, one unusually named, the other a respite from the mispronunciation madness.
Chilhowie
The small town of Chilhowie, population 1,698, derives its name from a Cherokee word meaning "valley of many deer."
The settlement started in 1748, consisting solely of a small fort constructed by Colonel James Patton and Dr. Thomas Walker to accommodate long hunter expeditionists. Today, only the chimneys of the original fort remain.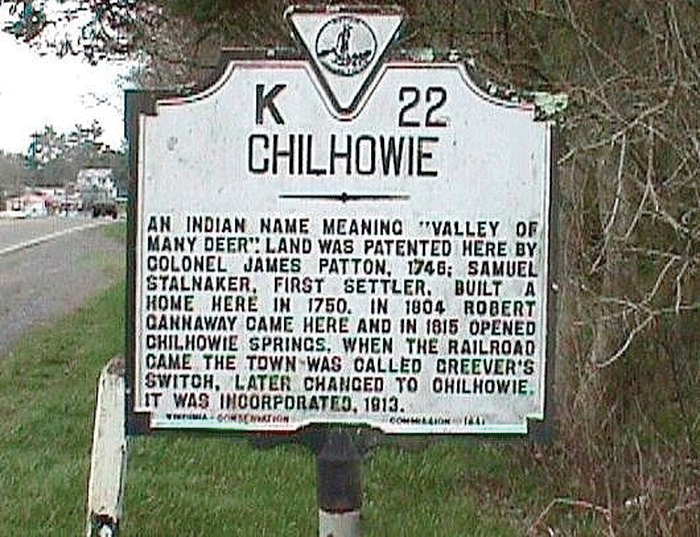 Several years later, settler Samuel Stalnaker converted the fort into a tavern and stagecoach inn known as the Town House, after which the community was also named. In 1856 it was dubbed Greever's Switch after the first station master. The municipality officially became Chilhowie when it was incorporated in 1913.
A plethora of industries have contributed to the growth of the town throughout its history. Companies that produced pottery, brick, lumber, textiles, fertilizer, equipment and furniture all factored into Chilhowie's sustained commercial success.
Today, cattle farms are a mainstay of the region's agricultural economy. So is its apple production, which the town fetes every September with its Apple Festival – a weekend of family festivities, contests and entertainment.
The municipality is governed by a mayor and six council members. The police department consists of a police chief and seven officers. The volunteer fire department boasts a chief and 25 firefighters who protect not only Chilhowie but also neighboring communities.
Notable persons from Chilhowie include Chris Marion of the Little River Band; NASCAR driver Eric McClure; professional wrestler "Nature Boy" Buddy Landel; and Andrew "Nick" Cullop, who pitched in the major leagues from 1913 to 1921.
For more information, visit chilhowie.org.
Farmville
Farmville, population 7,473, was notable long before its name was globally popularized by the internet game.
Famous historical figures who walked the streets of the town include Patrick Henry, Gen. Robert E. Lee and Dr. Martin Luther King Jr. Farmville is also recognized as the student birthplace of this nation's civil rights movement because in 1951 a student walkout at the all-black Moton High School launched the fight for integrated public education. The high school, now the Moton Museum, operates a center for the study of civil rights in education.
The area was the site of two Civil War battles engaged in during Gen. Lee's retreat days preceding his surrender at Appomattox Courthouse. The battlefield is now High Bridge Trail State Park and has been placed on the National Register of Historic Places.
The last major engagement of the Civil War, which took place on April 6, 1865, is commemorated in Sailor's Creek Battlefield Historical State Park in Farmville. The Overton-Hillsman House, which operated as a field hospital during the battle, is open to visitors June through August. Visitors can enjoy a self-guided historic downtown walking tour that includes 26 stops with accompanying narration.
Farmville was comfortably integrated from early on. Freed African American laborers and white settlers worked side by side building canals for transportation of passengers and goods, and constructing a church together. They were paid the same wages and lived together in the town's neighborhoods.
Coal, brickmaking and mineral water were prominent industries during the formation of the town. With an abundance of Triassic clay, quite amenable for making bricks, one company produced 600,000 bricks a year.
Since 2016 there has been an Amish presence in Farmville. They migrated from the Lancaster settlement in Pennsylvania and now number about 200. For more information, visit farmvilleva.com.
Next Article: Urban forest management: promote, preserve and plant