Improve water operations with an all-purpose, highly configurable engine controller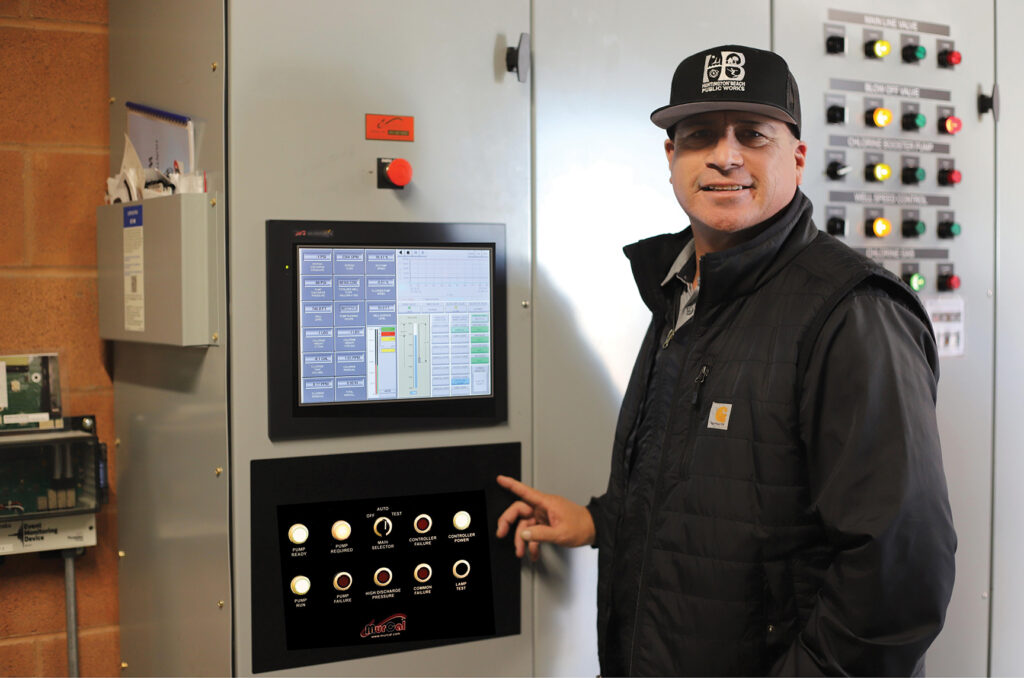 Huntington Beach, Calif., is an epicenter of activity and entertainment with wide, sandy beaches, ideal weather and a charming community. The city offers residents a diversified economy overflowing with good jobs, a wide variety of housing, an excellent educational system, boat marinas and numerous parks.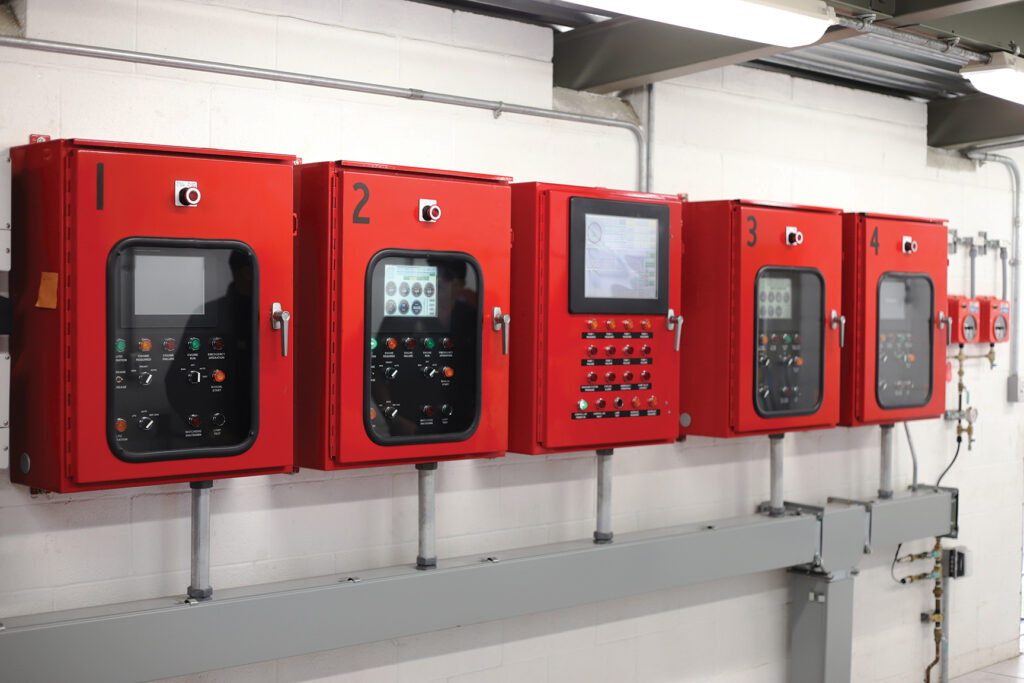 Named for railroad magnate Henry Huntington, who orchestrated its development, this seaside city in southern California's Orange County serves almost 200,000 residents. Incorporated in 1909, Huntington Beach is 35 miles south of Los Angeles and 90 miles north of San Diego. The Pacific Ocean borders it to the west, with Costa Mesa/Newport Beach to the east. With its 9.5 miles of beautiful beach, mild climate and excellent surfing, it has earned the moniker Surf City. Huntington Beach officially adopted the Surf City USA nickname in January 2008, and it holds more than 50 surf contests each year, including the legendary US Open of Surfing.
While residents and visitors enjoy the recreational water activities, quietly working behind the scenes, the Huntington Beach Utilities Operations keeps the city safe from flooding, clean from wastewater and keeps the water flowing.
The organization maintains 15 stormwater pumping stations. Its storm water maintenance is responsible for cleaning the 135 miles of stormwater pipes, as well as the 1,700 catch basins that can fill with rain, trash or materials. This function is vital as, without proper stormwater control, areas of the city could be susceptible to flooding during storms. The city is also responsible for maintaining 350 miles of wastewater piping and 27 sewage lift stations, which transport an estimated 24.3 million gallons a day of wastewater for treatment.
Huntington Beach meets the majority of its water demand from groundwater wells located throughout the city from 10 operating water wells that vary in depth from 250 feet to 1,020 feet, with production ranging from 450 gallons per minute to 3,000 gpm. Total output from all 10 wells is rated at 30,000 gpm.
Its water system includes four reservoirs with a combined capacity of 55 million gallons and four booster stations with a combined capacity to pump 44,365 gpm into the water system. The distribution system comprises approximately 590 miles of pipeline, 5,670 hydrants and more than 15,000 valves.
The city's utilities division makes extensive efforts, along with a diligent water quality monitoring program, to ensure that the public drinking water system exceeds the EPA and the California Department of Public Health standards.
We recently visited one of the city's newest stations — Well 1A — and the operator gave us a tour of the facility, which has been in operation for about three years. In this particular location, an empty lot with a submersible well pumping 500 gpm was upgraded to 3,000 gpm, and the facilities blend into the neighborhood by design.
After looking at several solutions to control this new station, the city decided that instead of going through the expense of a large PLC installation with a company that did generic controls, they would work with a company focused on municipal water solutions.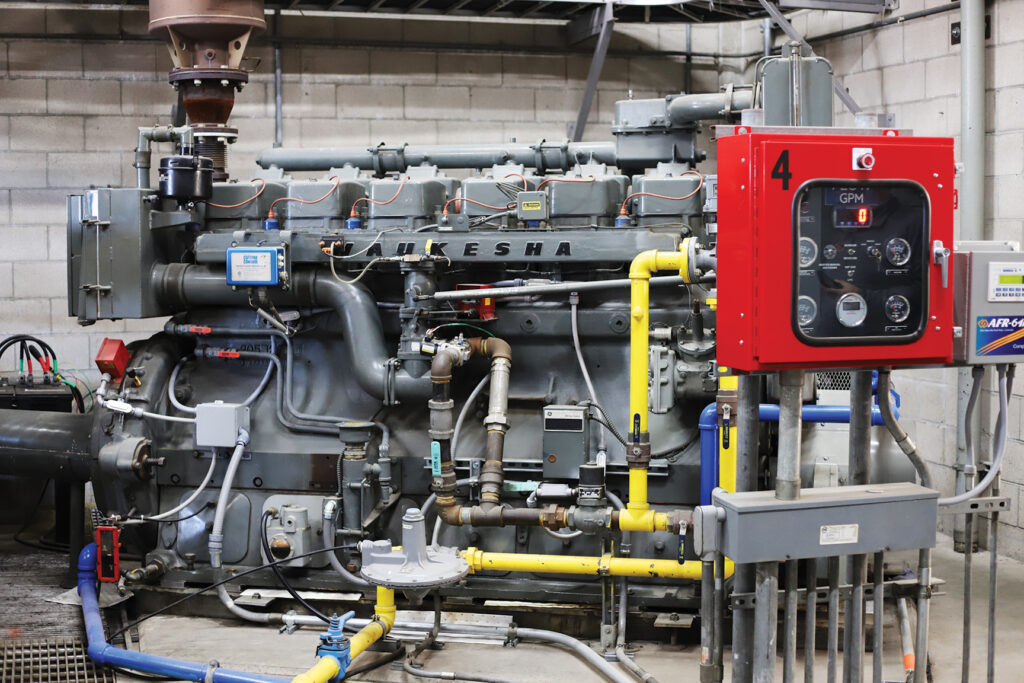 They installed MurCal's Series 800 control panel to operate the well pump and monitor chemical levels. Designed to work with a multi-engine system, the 800 Series Panel is a Full-Featured Municipal Pump Control Panel. Many municipalities use these S800 Panels for their pump/flood/lift stations. It is an all-purpose, highly configurable engine controller designed to meet the needs of nearly every municipality. Engineered to be a municipal-specific platform, the controller incorporates the necessary hardware to execute these projects efficiently.
The Huntington Beach team started using MurCal's panels in the mid-1980s for flood control and has been very happy with this solution's reliability and service, and they felt the price point was fair. They particularly liked the fact that MurCal is in southern California; hence, service calls are handled quickly.
Many of the city's older stations now have panels that are 25 years old, making it harder to maintain and upgrade if they encounter a problem. According to the veteran operator, the city has had such a good experience with MurCal that it wants to continue that relationship by upgrading all 15 of its stations from the older panels, which vary from the Series 500, Series 555 and Series 600, to the new Series 800 in the near future.
According to operator Chris Ramirez, "The new panels are even better technologically and in manufacturing. They are solid, and they just work — they don't break."
Ramirez additionally stated that they had the challenge of a mix of electric motors and natural gas engines. There were many electric motor options, but people with experience with large gas engines were harder to find, and MurCal's panels were the best in their experience with the throttling and staging and keeping everything under control. More importantly, they have the ability to work with both engines and electric motors without expensive add-on modules and software.
Innovative technology can save money in the long run and improve efficiency and performance, especially during natural disasters and emergencies. Taking the time to do it right before an emergency arises is the best insurance. MurCal is with you every step of the way, ensuring your installation is perfect and that you understand all the benefits of your new system from day one. For more information, visit https://www.murcal.com.
Next Article: On the road again: Plimoth Patuxet Museums