What's in a name: Woodstock and Stowe, Vermont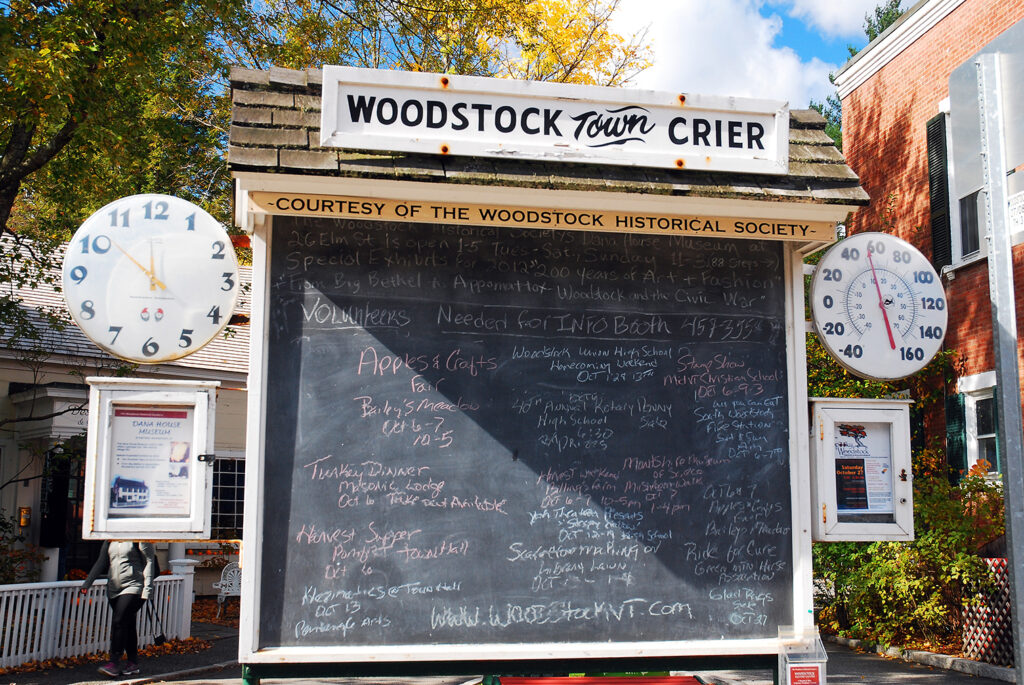 When contemplating towns and villages in Vermont, a series of comforting adjectives usually nudge their way front and center. Words like "picturesque," "charming" and "quaint."
Municipalities in The Green Mountain State invariably capture the attention of travelers seeking a bucolic and relaxing experience in a small-town atmosphere surrounded by stunning natural beauty.
Two such getaways are Woodstock and Stowe, each of which has earned recognition as being among the most livable towns in America.
WOODSTOCK:
A quintessential New England town, downtown Woodstock quietly boasts an array of quaint family businesses, charming streets, craft stores, artisan shops and homey restaurants and cafes.
With only 930 residents, a sparse 20 persons per square mile of Woodstock's land area, there is plenty of room to do everything … or to do nothing.
Just outside of town lies a National Historic Landmark, the 200-plus-acre Billings Farm and Museum, complete with a mansion, a restored 1890 farmhouse, an operating dairy farm and a country store. The estate, established in 1871, has operated as a nonprofit since 1983 and hosts daily educational tours. Visitors can learn about Vermont rural life through interactive exhibits and displays.
The visitor center houses a 96-seat theater that offers a documentary film series throughout the year. On the program for February 2023 are "Hallelujah: Leonard Cohen, a Journey, a Song," "The Automat" and "Jazz Fest: A New Orleans Story."
The town also sponsors celebrations year-round, including a winter festival, maple syrup fest, wassail weekend, art festival, comedy festival and craft show.
Surrounding Woodstock is a treasure trove of natural wonders and opportunities for outdoor activities, including mountain trails, a waterfall, ski runs, covered bridge and rolling landscapes to delight the most ardent nature photographer.
Though its current economy is driven largely by tourism, Woodstock was historically notable for its variety of down-to-earth manufacturing industries, which included makers of scythes, axes, carding machines, furniture, window sashes, blinds, wood products, carriages, horse harnesses, luggage trunks and leather goods.
For more information, visit woodstockvt.com or townofwoodstock.org.
STOWE:
Stowe, Vt., population 5,156, has certainly earned its multiple designations as one of the best small towns in America, partly through its efforts to provide an attractive tourist destination and partly as a result of fortuitously existing amid one of Mother Nature's regional masterpieces.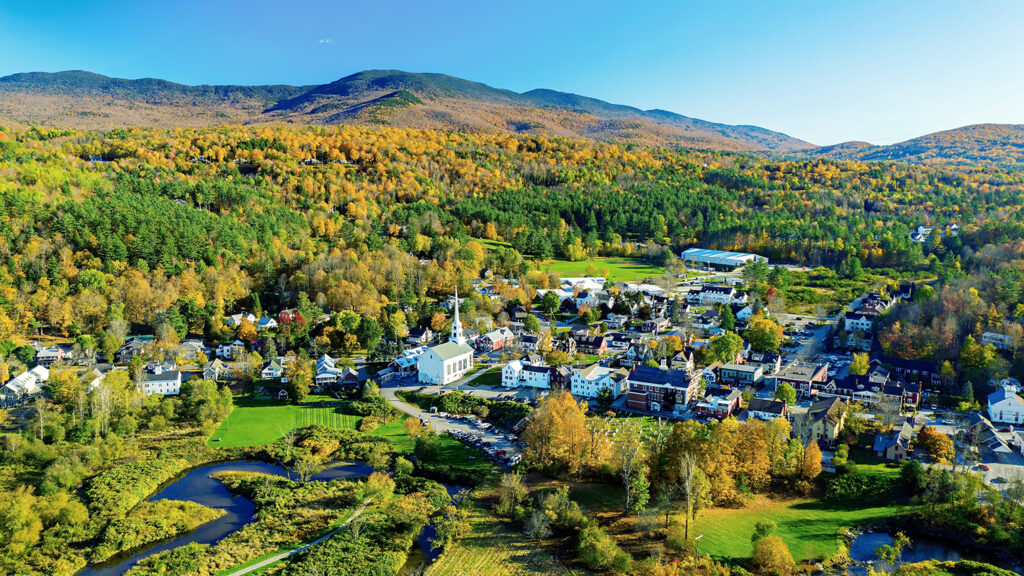 Stowe is home to Mount Mansfield, Vermont's highest peak, which accommodates top-notch snow skiing and an elegant resort and ski village. During the warmer weather, nature buffs can hike and bike the accompanying woods, trails, glades and parks.
Also available for summertime reveling are waterfalls and swimming holes, particularly the popular Bingham Falls.
One enigmatic item of interest is the infamous Gold Brook Covered Bridge, also known as Emily's Bridge. Legend has it that ill-fated damsel Emily waited on the bridge for her lover, with whom she was to elope. When he failed to show, she hung herself from the rafters. Locals and visitors have reported sightings, sounds and lights on or near the supposedly haunted bridge.
That exception aside, the village of Stowe offers only charm, beauty and welcome, as indicated by its 36 hotels, 52 restaurants and smattering of shops and other attractions.
One of the accommodations is world renowned, having become famous by the real-life family depicted in the film, "The Sound of Music." In 1938, the Von Trapps escaped the Nazis in Austria, launching a European, then American, concert tour as the Trapp Family Singers.
They eventually settled in Stowe, having purchased an old farm near town in 1942. Three years later the Von Trapps renovated the lodge to accommodate guests, and today the family still owns and operates the 96-room alpine Trapp Family Lodge situated on 2,500 acres among the mountains.
Stowe also boasts the Vermont Ski and Snowboard Museum, a performing arts center and the 5.3-mile paved Stowe Recreation Path for bicycling.
The town is nicknamed "The Ski Capital of the East," but also hosts seasonal activities year-round, including ice carving contests, hot air balloon festivals, farmers markets, sleigh rides and an Easter sunrise service atop Mount Mansfield. For more information, visit gostowe.com or trappfamily.com
Next Article: Anaheim is making big changes over the next few years