Utah cities draw name inspiration from ancient sources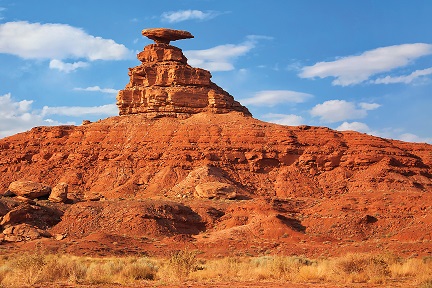 Utahns are generally unassuming, straightforward folks, but when it comes to their naming the state's towns and villages — often more than once — they can be a profoundly head-scratching lot.
Not surprisingly, given Utah's history, three significant etymological sources for place names are the Bible, the Book of Mormon and Native American languages.
They don't make the pronunciations easy, either. Residents can immediately discern the uninitiated by how they phonetically pronounce their municipality's name.
The pronunciation of Tooele, one of the state's first settlements, founded in 1853, for example, is nearly impossible to guess correctly: too-ILL-uh. The town was originally named the more phonetically compatible Tuilla, and why the townspeople chose to render the spelling from simple to befuddling is anyone's guess, though many other cities have undergone similar changes.
Another case in point is the migration of originally dubbed Tabby, in honor of Ute tribal leader Tava's nickname, to Tabbyville and finally to Tabiona.
The northeastern Utah town of Duchesne (not "doo-CHEZ-nee" but "doo-SHANE") started out as Dora, named for an early settler's daughter, and then became Theodore after President Roosevelt before it was officially incorporated in 1913 as Duchesne.
Other pronunciations are simply bewildering, such as Mantua ("MAN-uh-way").
Paragonah is a Paiute word for "red water," but the locals spurned its original self-explanatory name of Red Creek and called it Paragoonah, and later with the current alternative spelling.
Other location names with Native American derivations include Koosharem (meaning a type of clover growing locally), Panguitch ("lake and fish"), Parowan ("evil water"), Kamas (a local edible plant), Kanab ("place of willows"), possibly La Verkin ("beautiful valley") and towns named after tribal chiefs Kanosh, Toquer and chieftain's son Santaquin.
The Bible lends origin to several town names: Moab, a dry, mountainous area east of Jerusalem; Enoch, a patriarch mentioned in Genesis; Ephraim, the second son of Joseph; Ophir, where King Solomon stashed his hoard of gold; and Salem, the royal city of King Melchizedek, traditionally identified with Jerusalem.
The Book of Mormon inspired place names as well: prophets Lehi, Moroni, Nephi; and locations Manti, Deseret and Bountiful.
Two adjoining towns were named as the result of blatant, albeit philanthropic, bribery. A wealthy couple, Thomas and Amelia Bicknell, offered to build a 1,000-book library in any town changing its name to Bicknell. Thurber and Grayson, Utah, vied for the honor — and the largesse. After some negotiation, Mr. and Mrs. Bicknell each donated 500 books to the library shared by the tandem towns. Thurber became known as Bicknell and Grayson adopted Mrs. Bicknell's maiden name of Blanding. Some etymologies are a bit more pedestrian. Amalga was named for the Amalgamated Sugar Company and Eggnog takes its name from the popular Yuletide quaff.
Next Article: How prepared is your city for an active shooter incident?