South Carolina confronts diabetes head-on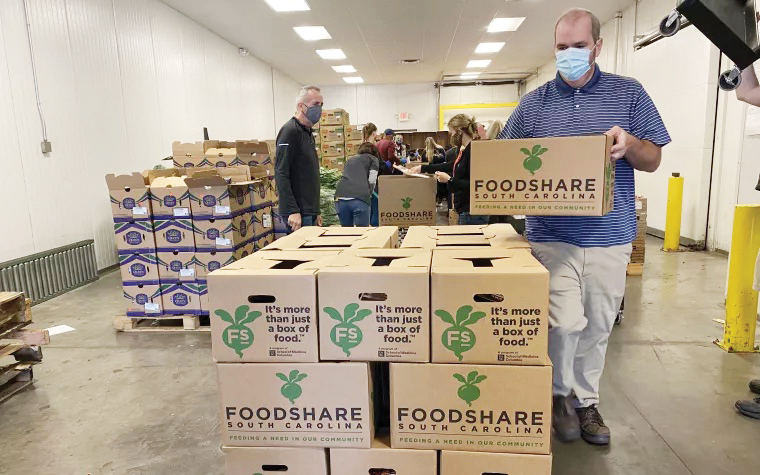 According to the National Institutes of Health, 23.6 million people — 7.8% of the United States population — have diabetes. The NIH also determined 17.9 million people have been diagnosed, while 5.7 million have not and might not be until they become ill.
Diabetes is the seventh leading cause of death in the U.S. In the last 20 years, the number of adults diagnosed with diabetes has more than doubled.
South Carolina is taking a hard look at what can be done about the numbers after seeing their own state statistics. More than 500,000 adults in South Carolina have been diagnosed with diabetes, including 16% of Black adults and 11% of white adults. Another 120,000 people have diabetes but are unaware, and 1.4 million have prediabetes. In all, that's over half the population of the state.
At this point in time, diabetes cannot be cured, although that is always the hope. But it can be managed and with some lifestyle changes can even be reversed or postponed.
How might that happen? There's a foundation called Diabetes Free South Carolina that is educating residents in the Palmetto State on management and treatment programs for diabetes. Imagine having at hand a pool of talented community health workers who form a surgical quality collaborative featuring prevention of wound infections, rapid recovery, pain control and low risk of returning to the hospital. There are also dental clinics and maternal diabetes management programs as well as women's health initiatives, which empower young women who have diabetes and also those at risk for developing it to learn to manage their disease rather than being controlled by it. There are school wellness programs and Kids in Parks, a program that encourages hiking and other physical activities for young patients.
The foundation is partnering with South Carolina cities by providing grants — also given to foundations and universities — to assist them in helping their communities. This can mean getting more kids outside to play, or it can mean offering screening for women at high risk. Rural health services have greatly benefited from the portion of the grants that enable their workers to minister to low-income women.
"The older you get, the more likely you are to have problems with blood sugar," said Timothy Lyons, M.D., an endocrinologist and medical director of Diabetes Free South Carolina.
While it cannot be changed overnight, Lyons said there were three ways to reduce risk: maintaining normal body weight, following a healthy diet and getting enough exercise. However, he acknowledged that many people don't have easy access to healthy food, and exercise can be difficult for reasons from unsafe neighborhoods to bad knees.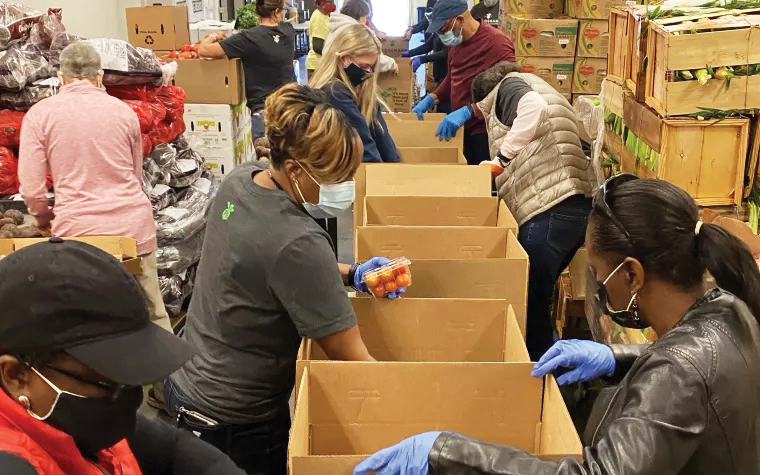 Another method of reducing the risk of diabetes is a relatively new one: culinary medicine, as defined by Courtney Watson, director of community partnerships at FoodShare South Carolina.
"It's a flashy new term. We are really engaging nursing students, future doctors, physicians' assistants, really anyone around the medical environment," Watson said. "We need to talk about sugars, not just hand someone a pamphlet. It can be overwhelming, learning how to eat, and if you're experiencing difficulty getting the best kinds of food for the diabetic condition, that just makes it harder; frightening, even. It all works better when you approach it intentionally."
FSSC's mission is to provide healthy food for all, and DSFC is helping it expand its efforts to ensure access to fresh produce.
Other terms that have come into regular use regarding good nutrition are food desert and food oasis, and they're pretty much self-defining. The first one means that a person has limited access to affordable and nutritious food, depending more on dollar stores and convenience stores, and the second one means that he or she has greater access to supermarkets and vegetable markets or stands.
But it's not quite that simple. There may be plenty of access to food, but no way to get there or not enough money to pay for healthier choices. Seniors find themselves particularly vulnerable, since sometimes walking isn't the option it once was.
Without healthy food, the health risks increase. Adults who can't get healthy foods are up to three times more likely to have diabetes than those who can.
More than 600,000 South Carolinians struggle with hunger; more than 178,000 of those are children.
Watson, when asked about the timeline of the diabetes epidemic, said, "I think the community is always quick to respond, even before an issue gets addressed at a public health level. There are lived, shared experiences: people who live there are used to 'checking sugars,' and if they see that others have been diagnosed, well, they look out for one another."
She added, "There's a significant movement toward healthy living, making it a whole concept and getting other organizations involved. Wholespire is, among many other services, the physical agent for state food needs, making sure that communities get the resources, finances and programming that are made available and making access to fresh vegetables more easily obtained.
"We also have a program called Healthy Bucks here, which allows Supplemental Nutrition Assistance Program recipients to purchase extra fruits and vegetables. If they buy at least $5 with the SNAP EBT cards at participating farmers markets, they 'earn' $15 in Healthy Bucks tokens, to purchase additional fresh fruit and vegetables. That's a win-win in any book, and of course, they too offer far more than this single benefit."
One frequently proposed solution is to bring a grocery store to a town that no longer has one. The trend is actually the reverse, however, with stores leaving for more populated areas, and there are zoning and community development issues as well.
Watson said FoodShare's method of working with juvenile patients can be more complicated, so the program has worked up a special relationship with outpatient hospitals and referrals to our Fresh Food boxes. Fresh Food provides a couple of free boxes for the kids to try to see if they like it.
"It's easier to work with the whole family than just the kid, a kind of we're all in this together way of thinking, get the whole family to follow the diet whenever possible."
FoodShare used to offer cooking classes, but the kitchen that volunteers used was sold during the COVID-19 pandemic. They are still setting up a new kitchen.
"When we've got that, we'll resume offering classes to teach good, healthy cooking. Low cost but still diabetic appropriate, which isn't always easy to do." Proactive is the keyword. The pairing of education and prevention alongside a shift in mindset is helping residents view food more along the line of medicine. It can be done, as South Carolina is proving as it looks to lower its diabetes statistics.
Next Article: Anti-theft program protects construction sites