Baird finds passion in helping make life better in Lincoln, Nebraska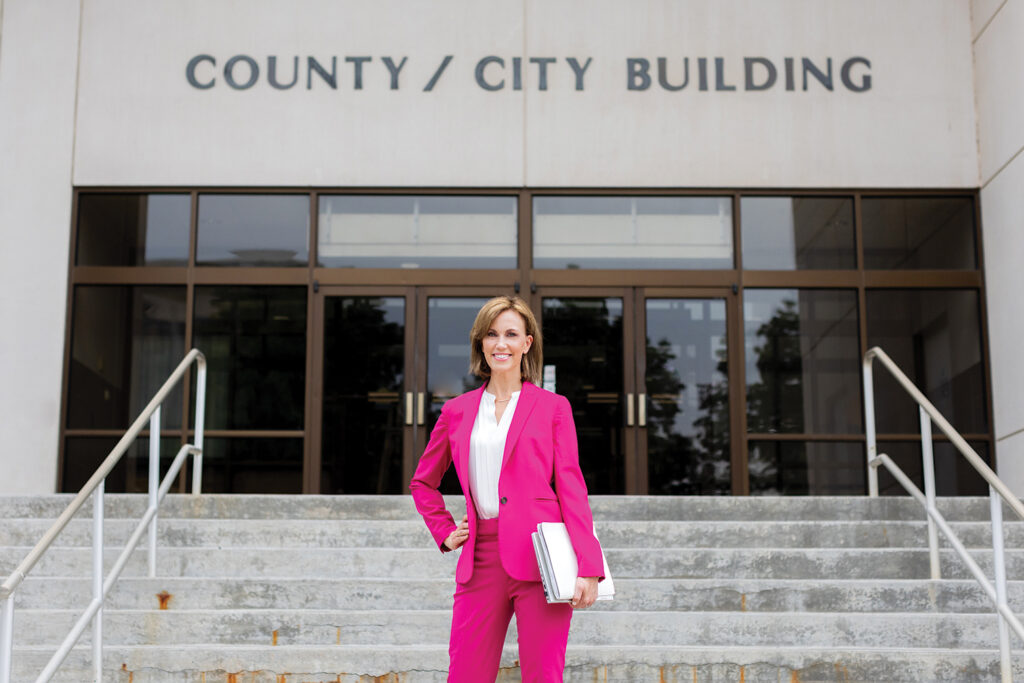 "Life is short," believes Leirion Gaylor Baird of Lincoln, Neb.
Baird was elected mayor of the city of Lincoln in 2019. She is the third female mayor of the city.
"During college, a number of my good friends passed away in different ways — cancer, homicide, accidents — and it brought home to me how little time we have and with no guarantees. I wanted to feel like whatever time I get on this earth, I'm doing something that matters and that makes life better for more people besides me and my immediate family. Now, I get to try to harness the strengths all across our community to advance our quality of life, hopefully in ways that are enduring and that inspire other people to get involved and to continue to work."
Baird admitted that working in local government wasn't on her bucket list. But she wanted to serve her community, and in 2007 she was appointed to Lincoln and Lancaster County's planning commission.
"What I found out is that I really loved getting to be a part of thinking about how we want our city to look and feel for everybody."
Later on, a position opened on the Lincoln City Council. After mulling it over – and with encouragement – she decided to run. She was elected in 2013.
"What I love about this work is that you're focused on making life better for your neighbors, your family and the families of other people. I talk to people in the grocery store, and they want to talk to me about city issues, like maybe getting something through an approval process at the city, and next thing you know, we're out with shovels breaking ground. It feels like a productive and meaningful place to be when you're trying to make a city grow in ways that make a person want to continue to live there."
When she first became mayor in May 2019, Baird already had plans.
"One of the things I felt committed to was working to grow housing in Lincoln, and also addressing and growing the availability and quality of affordable housing in our community."
An affordable housing action plan was launched. The city worked with public entities and the private sector to create a financing entity for the project and innovated a tax increment financing policy to support affordable housing.
The city also passed a local climate action plan, the first of its kind in Nebraska. A signature piece of that, Baird said, is resiliency. Right now, the city is working on developing a second source of water to ensure residents have an adequate water supply: It's anticipated that the alternative source will be needed by 2050.
Some of Baird's favorite things about Lincoln are the over 135 miles of trails for walking and biking; that it is a university town; and that it is a refugee resettlement community.
"There are dozens and dozens of languages spoken," she said. "We were recently cited as the 12th largest resettlement site per capita in the country. We have the largest number of Yazidis outside of Iraq, and we have around 30,000 immigrants from outside the country who call Lincoln home. We are a microcosm of the global community here."
The daughter of teachers, Baird recalled that her family placed a high value on education. She completed a Bachelor of Arts in history degree from Yale College.
"I was really drawn in, particularly, to stories of 20th-century American politics and public policy. I was really interested in the Civil Rights Movement and how government played a role in trying to right the wrongs, level the playing field or trying to create equity in society."
She went on to earn a Master of Science degree in comparative social research from the University of Oxford.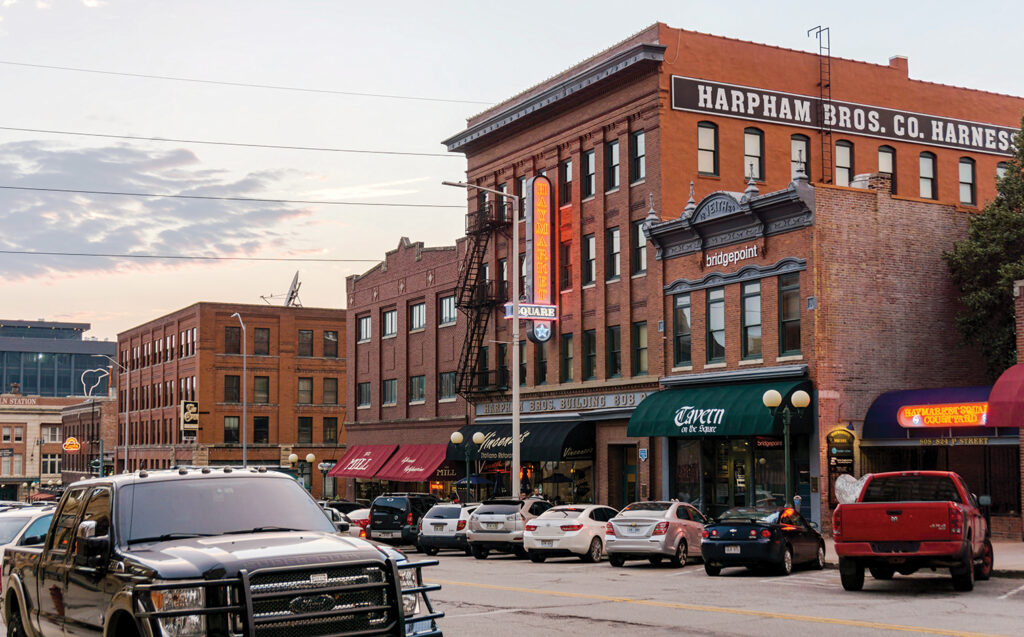 "In college, you get exposed to realities that maybe you didn't learn in your previous classes growing up. I was really inspired to learn more about the history of our country and other countries, because it's really about how do you take what you know about the past to make life in the present better?"
Baird said her history degree was an early step to a career she never expected to have. Out of college, she began working for a management consulting firm to help pay back student loans.
"I knew that I wanted to have a career like my parents that involved giving back, that involved making a difference for future generations."
She has also been a fiscal and policy analyst and a Boys and Girls Club director.
"When I worked for the Boys and Girls Club as a director, I was working with kids who were the first generation to be on a path to college. They didn't have the resources to take part in clubs or afterschool activities or the kinds of things that help you get a really great experience and a great education growing up."
At the club she worked at, which was founded by Condoleezza Rice in East Palo Alto, Calif., performing arts was a major component of the program.
"It gave kids the chance to be part of a marching band or to take dance classes or theater and to have the opportunity to find their gifts and talents. We tried to get them on a path to college while they were young, because education is one of the ways you level the playing field. It's one of the ways that you try to achieve equity on the front end. It's laying the groundwork for a better life and that work in youth development was really where my heart was," Baird explained.
Baird grew up in Portland, Ore., but after living on the east and the west coasts, she found herself in Lincoln for love. Her husband is a Lincoln native.
"He was born about seven blocks from where we live," Baird said. "We wanted to raise our kids in a place with great public schools and with a lower cost of living than most places, where we could work to buy a home and have time with our family. One of the luxuries of Lincoln is having time for other people. You drive along the street at 5 p.m. and you'll see parents playing catch with their kids in their front lawns and going to their kids' activities. The commute times aren't that long compared to most cities, and neighbors look after each other."
She described it as a big small town, despite being the capital of the state. The population approaches 300,000.
Baird currently serves on the U.S. Conference of Mayors' Advisory Board and as chairman of the USCM Mayors and Metro Universities Task Force. She is also chairman of the U.S. Environmental Protection Agency's Local Government Advisory Council, the Lincoln Community Foundation Board, the University of Nebraska President's Advisory Council and the Board of Trustees for Mourning Hope.
When she came into office, Baird developed a core values mission statement that includes:
"Lumos Maxima" — Our work proudly stands in the sunshine of public observation and accountability.
Loving kindness — We serve with compassion toward ourselves and others, recognizing that we are interconnected.
Triathlete of the Mind — Vision, Data Analysis, Viability" — We pursue excellence, leading with vision and developing evidence-based strategies.
Start the Conversation — We proactively communicate with others, especially when it is hard. We value diverse perspectives and seek to be inclusive.
Free the Fun — We bring enthusiasm and optimism to our work every day. Our workplace and community should involve plenty of joyful delight.
What's Next? — We celebrate progress, with an eye on the next opportunity. We appreciate the value of emergence.
"My core values are not your typical 'honestly, integrity' — the things that we, of course, expect," Baird admitted.
Next Article: South Carolina confronts diabetes head-on