Hydro Helpers keep hydrants clear during harsh Green Bay winters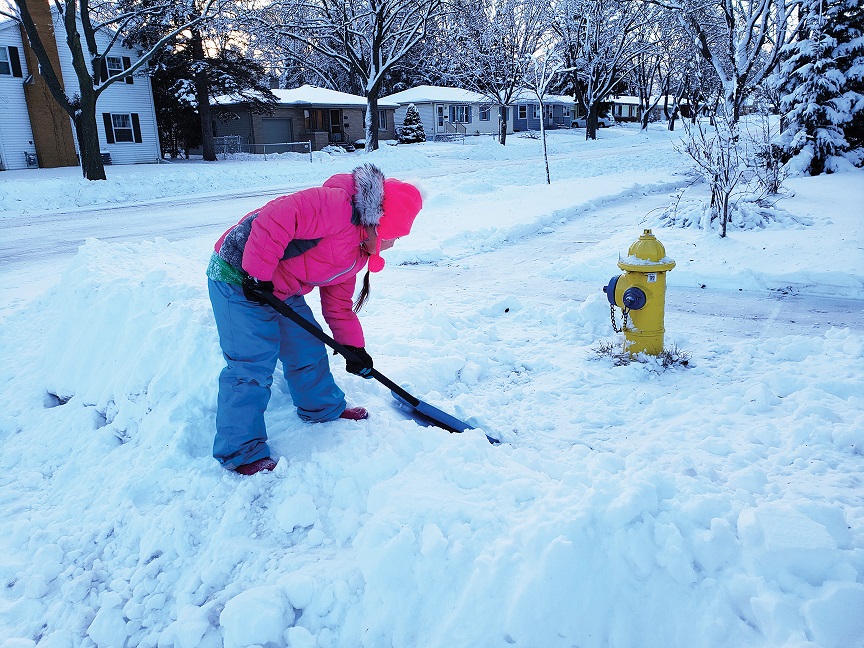 In Wisconsin, the Green Bay Metro Fire Department and the Green Bay Water Utility are teaming up to enlist children's help keeping fire hydrants clear during winter months with the Hydro Helpers program. The program originally was started in 2011 so students could assist the fire department in cleaning off fire hydrants that had been buried in snow during the winter to be easily accessible to the fire department in times of emergency.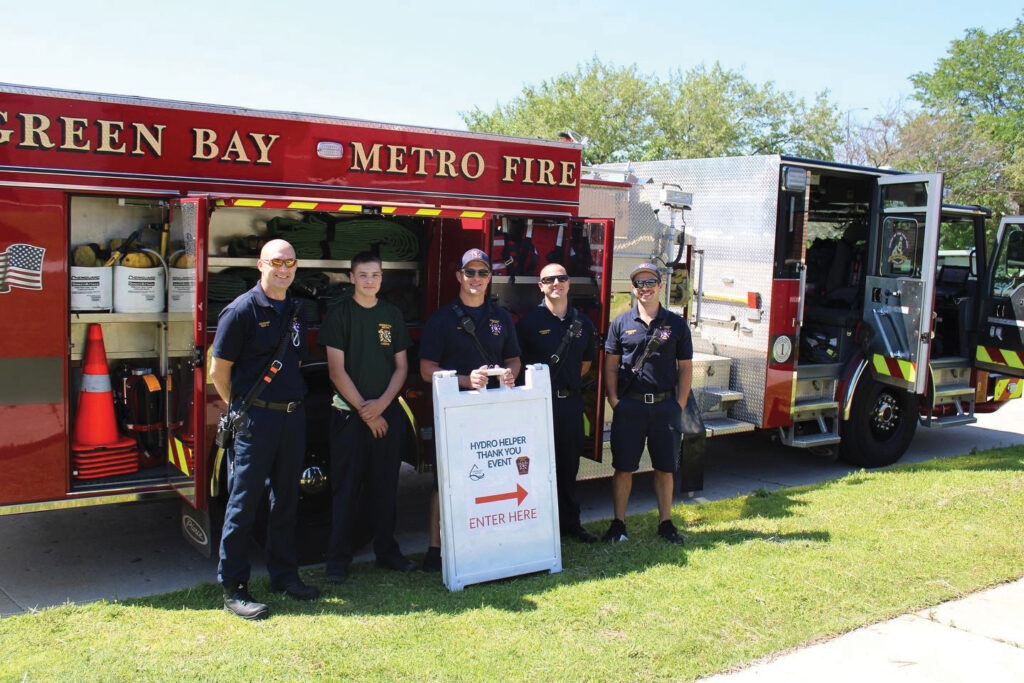 Meghan Finger, Green Bay Water education and outreach coordinator, mentioned, "The original program became very successful, but due to the rapid growth rate of the program and staff limitations, the program had to come to an end."
The Hydro Helper program was restored in 2020 when the Green Bay Metro Fire Department reached out to Green Bay Water Utility. "During a time where we were unable to connect with the community face-to-face, this program was able to get us back out in a nontraditional sense," Finger emphasized. The program has occurred every year since.
Sign up to become involved in the program is between November and January. Typically, a press release kicking off the program is sent out after Halloween, and the fire department and water utility work with various media outlets to get the word out about the program. They also advertise the program on each of their own social media platforms, including Facebook, Instagram and Twitter. Additionally, Finger and Lt. Shauna Walesh, Green Bay Metro Fire Department public information officer and life safety educator, have endorsed the program in a video with the Green Bay mayor in 2021 and 2022.
As part of her education and outreach, Finger has visited classrooms to conduct community outreach with the program. Walesh also promotes Hydro Helpers in her interactions within the community. Both departments work together to advertise the program as well as with maintenance. Outreach is also conducted during Kids Day, a local event by the parks and recreation department and the city of Green Bay. Both the fire department and water utility have booths at this event and promote the Hydro Helpers program along with providing sign-up sheets.
The Green Bay Fire Department merged with the Allouez Fire Department in 2012 and merged again with the Bellevue Fire Department in 2021, creating the Green Bay Metro Fire Department. Therefore, it is required that those wishing to participate in the Hydro Helpers program live within the jurisdiction of the Green Bay Metro Fire Department, which is within the city of Green Bay or the villages of Allouez and Bellevue.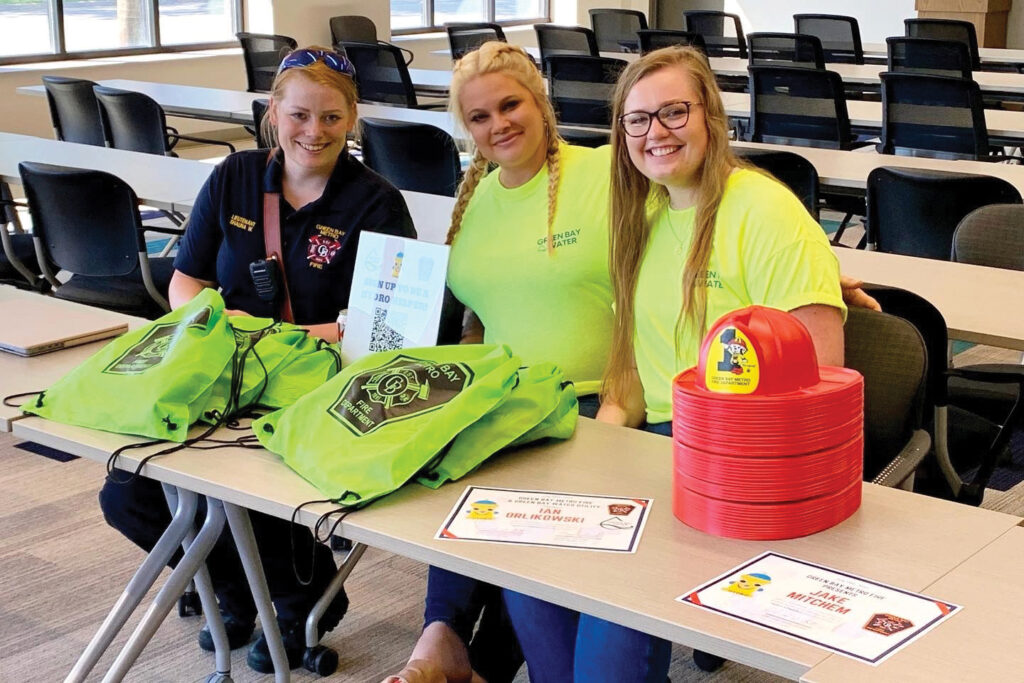 With the Hydro Helpers program being restarted in 2020, those able to take part were extended from elementary-age children to all youth age 17 and under. After registering, the family will receive a welcome email that informs them which water department to contact if the participant finds the hydrant damaged or leaking.
"Similar to the original program, Hydro Helpers is designed to actively involve our youngest community members in helping firefighters, your neighbors and the community as a whole," Finger explained. "By agreeing to help care for a hydrant during the winter months, you will help save the fire department precious minutes during a fire."
When the area receives a large snowfall, an email is sent out to families informing them of the area's snowfall and to ensure the hydrant area is clear. Participants are required to clear a 3- to 4-foot circle surrounding the fire hydrant as well as create a footpath to the street. It should be done with parental supervision. Participating youth can also report missing caps or hydrant damage when clearing the hydrant.
In the summer, Hydro Helpers participants are rewarded with an ice cream social event.
"After all of their excellent work during the winter, we want to thank our Hydro Helpers with a fun summer celebration," Finger stressed. "Each participant receives a certificate of completion as well as a goodie bag containing tickets to Bay Beach Amusement Park. This year's event will be held at a Green Bay fire station. Hydro Helpers are invited to an ice cream social where they can check out a fire truck, participate in fun activities and receive their Hydro Helper certificate of achievement. Green Bay Water hosted last year."
Photographs of Hydro Helper participants shoveling out their fire hydrant are also shared on social media with parental permission, which creates a great deal of positive community engagement.
The number of participants varies from year to year.
For any cities considering a similar program to keep fire hydrants clear, a partnership between the water utilities department and fire department seems to be a good place to start. According to Finger, "The Hydro Helper program is a great way to get kids in your area involved with your community. It gets kids involved and outside during the winter months. We would recommend any fire department in the area to start a program like this. Because Green Bay Water Utilities owns almost 4,000 fire hydrants in the city of Green Bay, this partnership works wonderfully."
Next Article: Milton, Florida, gives Lucille Johnson Park a much-needed makeover