The 45th parallel: Birthplace of the tourism industry in Michigan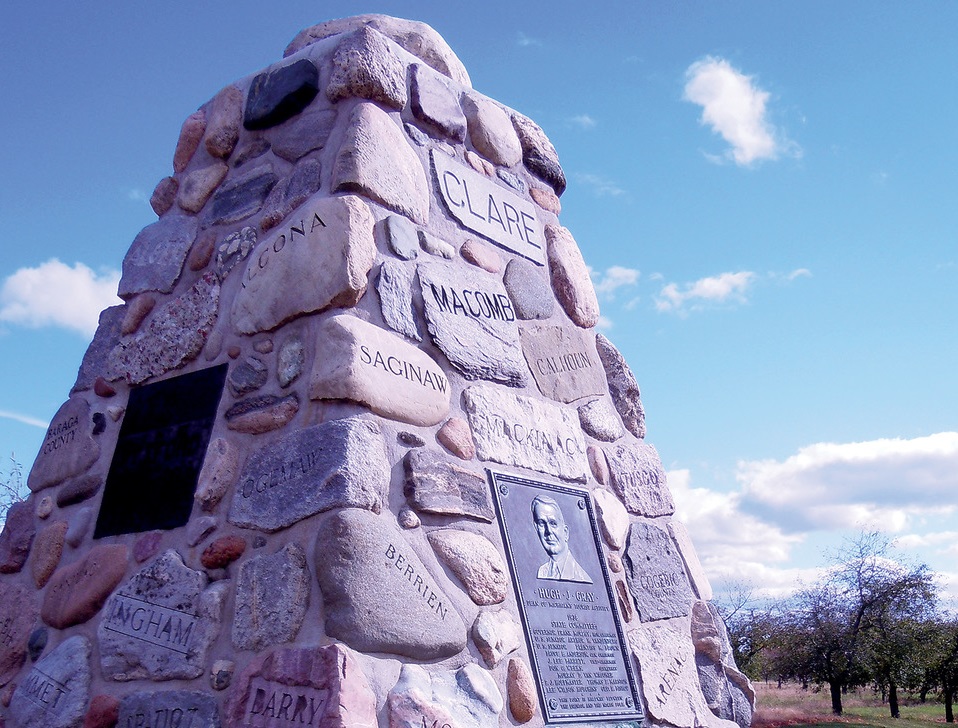 Several municipalities along the northern half of the lower peninsula of Michigan are linked by a fortuity lying along or near a global landmark no one has ever seen in person.
The 45th parallel, which marks the longitudinal line halfway between the Equator and North Pole, is, of course, prominently visible on maps. But its only tangible presence is indicated by the signs and markers erected by the towns situated along it.
The 45th parallel bisects the United States through Oregon, Idaho, Montana, South Dakota, Minnesota and Wisconsin in the West and New York, Vermont, New Hampshire and Maine in the East. Abroad, it passes through France, Italy, China and Russia.
The idea of feting the chain of towns by their geographical umbilical cord was largely the work of Hugh J. Gray, hailed as "The Dean of Michigan's Tourist Activity."
Gray, who lived 1868-1943, noted that the state of Colorado had formed a governing body to enhance tourism. Concerned those efforts would divert Midwest tourists and visitors from Michigan, Gray determined to counter with a similar effort.
On May 17, 1917, 75 likeminded businessmen and civic leaders joined him to form the Michigan Tourist and Resort Association. Its mission was "to make known to travelers everywhere the attractions of Michigan; to furnish them with complete and accurate information; to promote tourist travel; and to develop among our own people an appreciation of the importance of the tourist business as a factor in our commercial success and social development."
Elected as manager and secretary of the new organization, Gray spent his first year traveling 8,000 miles around Michigan in his car and raising $4,000 for advertising and promotions. A few years later, the annual "West Michigan Vacation Directory" was published. Maps were added to the guide in 1927.
Demand for Gray's expertise burgeoned, and by 1929 he had secured the first state funding for tourist advertisement to the tune of $100,000 per year. In 1934, the Michigan legislature appointed him in charge of its new Michigan Tourist and Resort Commission. Largely because of his efforts, tourism became the state's No. 2 industry, generating $315 million in 1937.
To honor his achievements, Michigan dedicated a 16-foot monument to Gray. The square cairn, which measures 12 feet on each side, is constructed of rocks and boulders submitted by 82 of Michigan's 83 counties. Wexford County donated a 2-foot-square piece of rubber to commemorate a major rubber manufacture in its county seat of Cadillac.
Inside the monument, a sealed crypt contains resort booklets and brochures from every section of the state and various Michigan newspapers carrying stories of the dedication and articles of Gray's promotional efforts. The monument is located between the towns of Kewadin and Creswell, near the 45th parallel on Cairn Highway.
Tourists willing to take the longitudinal excursion in Michigan will run across some charming little burgs like the following, whose residents are always willing to welcome visitors.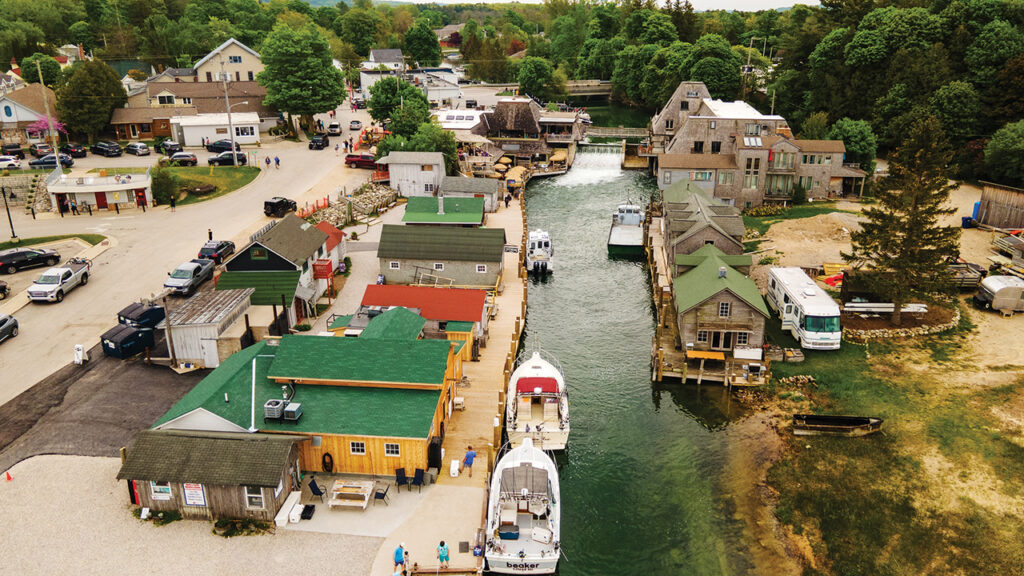 LELAND
Leland is situated on a thin strip of land between Lake Michigan and its interior Lake Leelanau. Additionally, the Leland River flows through the historic portion of downtown, so the marine milieu is inescapable.
Historic Fishtown, one of the few commercial fishing villages in the state, is on the National Register of Historic Places. The population clocks in at only 416, so the village is a popular location for a relaxing vacation.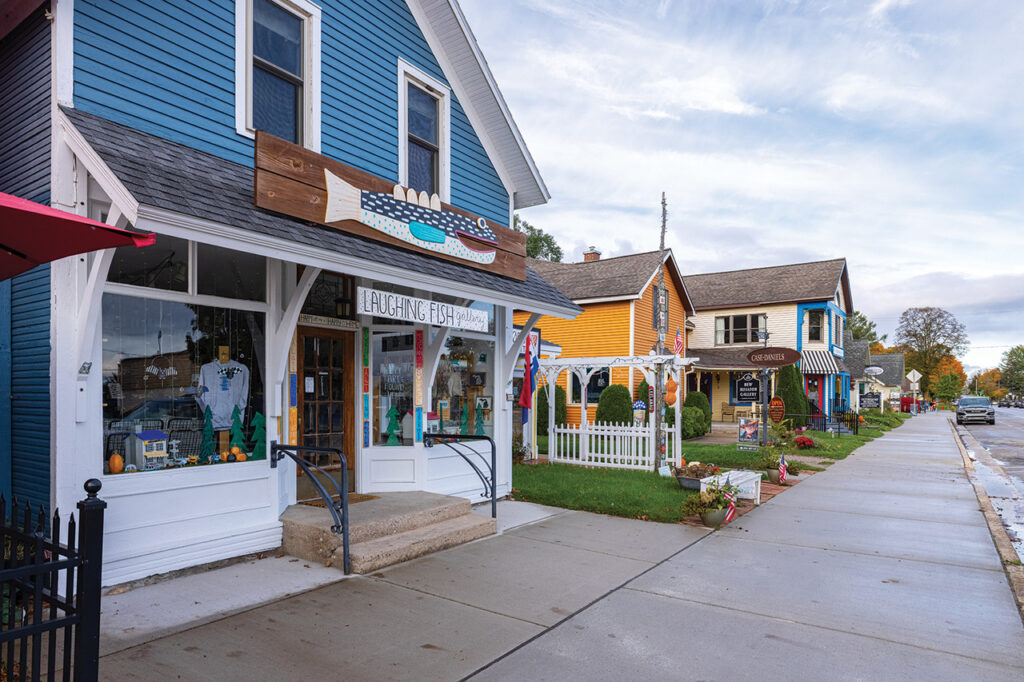 SUTTONS BAY
A year-round coastal village, Suttons Bay offers specialty shops, galleries, antiques, B&Bs, historic inns and a variety of unique dining choices. Activities include sailing, hiking, biking, golfing and sampling wine from its surrounding vineyards.
With a population of 636, there is bound to be plenty of time and room to enjoy all the festivities, including the annual eponymous jazz and arts festivals and a wine-and-walk event.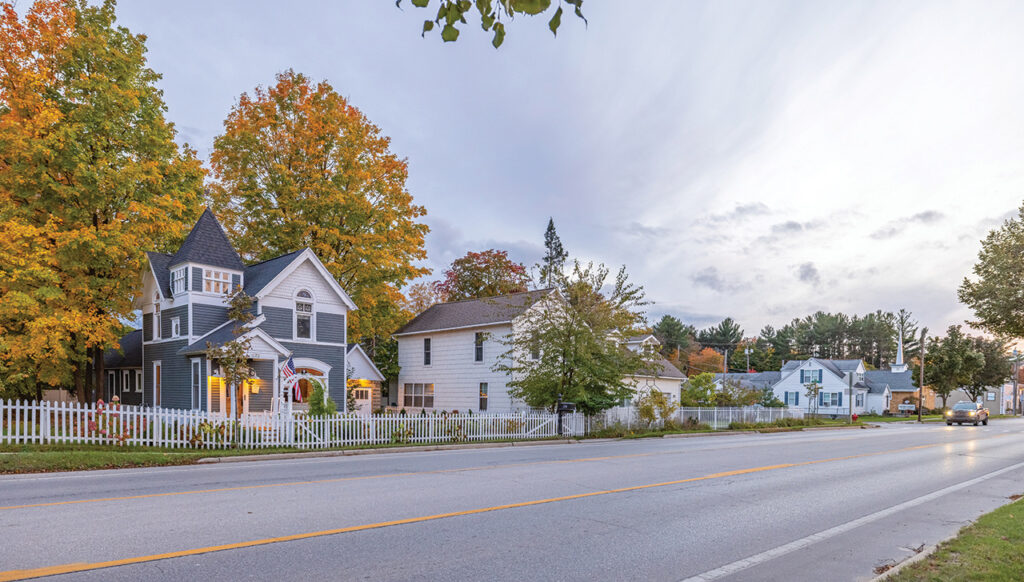 BELLAIRE
With 1,042 residents, Bellaire is slightly larger than its neighbors to the east. It opened its post office in 1879 and a year later became the county seat of Antrim County. The following year the Chicago and West Michigan Railroad built a depot in Bellaire, and the town prospered as a transportation hub. A second railroad was added in 1901.
A host of family friendly activities fit the seasons, from swimming, boating fishing and beachcombing to autumn driving tours to winter snowmobiling, sledding and skiing.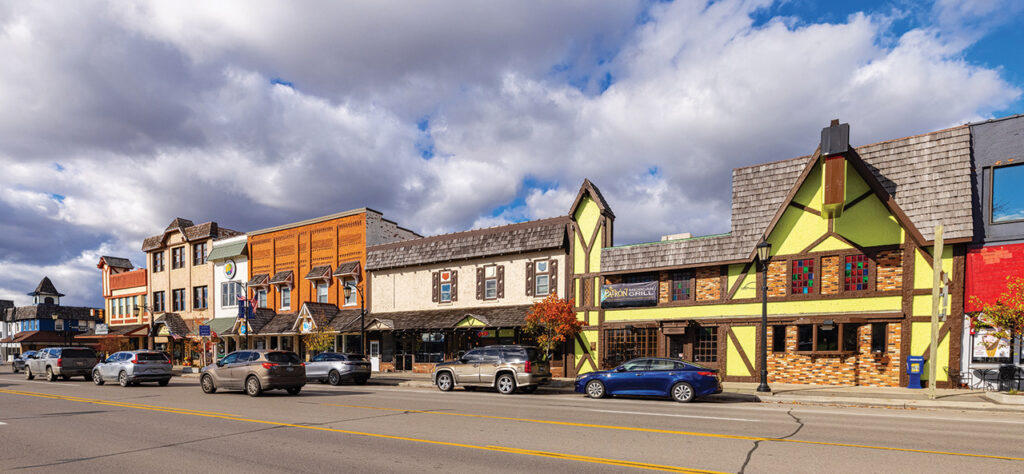 GAYLORD
Gaylord, population 4,314, celebrates its centennial as a city this year. The self-dubbed "Alpine City" shares twin city status with Pontresina, Switzerland.
Town leaders are currently spearheading a collection effort for a city centennial time capsule, to be opened in 2072. Selected submissions will be put on display in the capsule, with its final location being City Hall for the next 50 years. The capsule will not be buried, though letters inside the capsule "will remain a mystery until that time."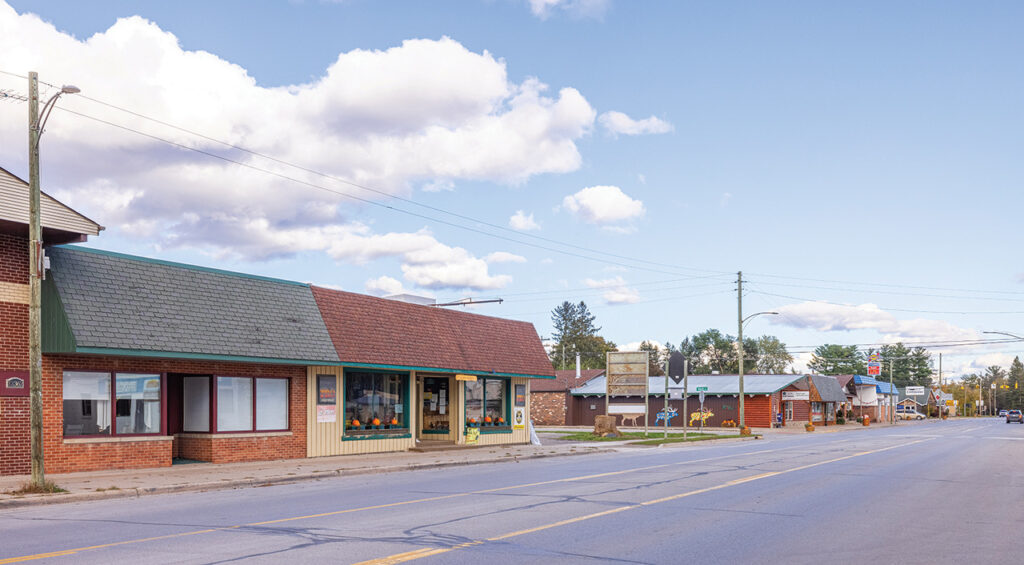 ATLANTA
An unincorporated municipality, Atlanta was established in 1881. Now proclaimed the Elk Capital of Michigan, the community is a popular destination for hunting and fishing. Deer and the occasional bear are also available for hunting.
Yearly events include the Elk Festival, juried Maker and Artisan Show, Christmas at Wings and Art on the River. Atlanta has 698 residents.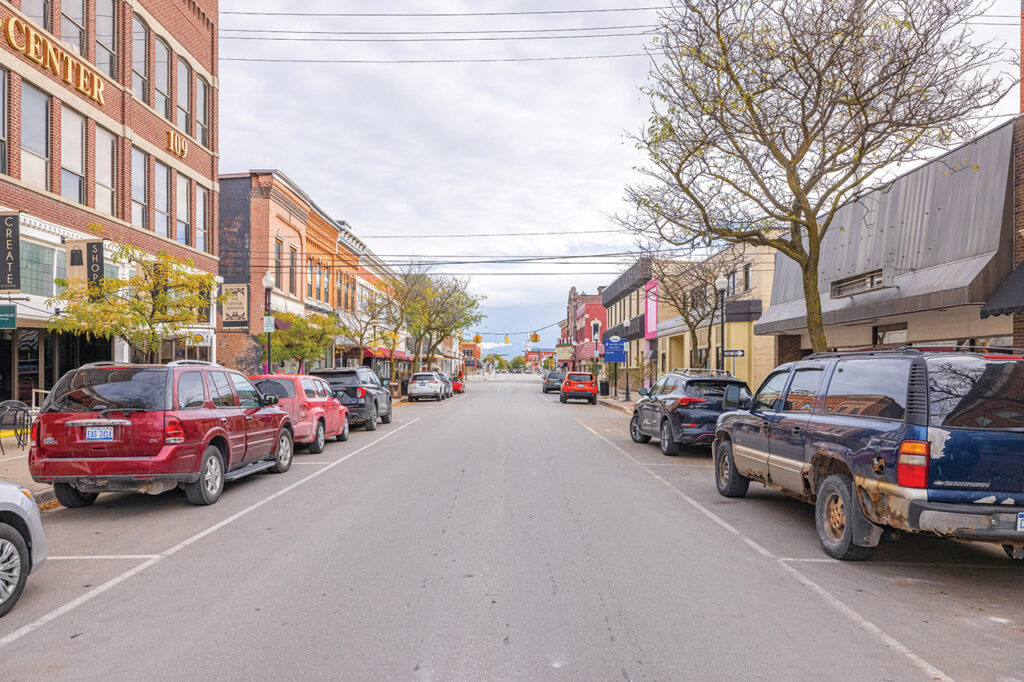 ALPENA
The largest city on the route with a population of 10,155, Alpena is the only city in Alpena County. It is also the county seat. Though tourism is prominent throughout the regional economy, Alpena also maintains a solid industrial base. Included as its significant employers are a cement plant, a manufacturer of concrete block-making machinery and a drywall board manufacturing facility.