Reno launches 'Biggest Little Blockchain' to test new record-keeping method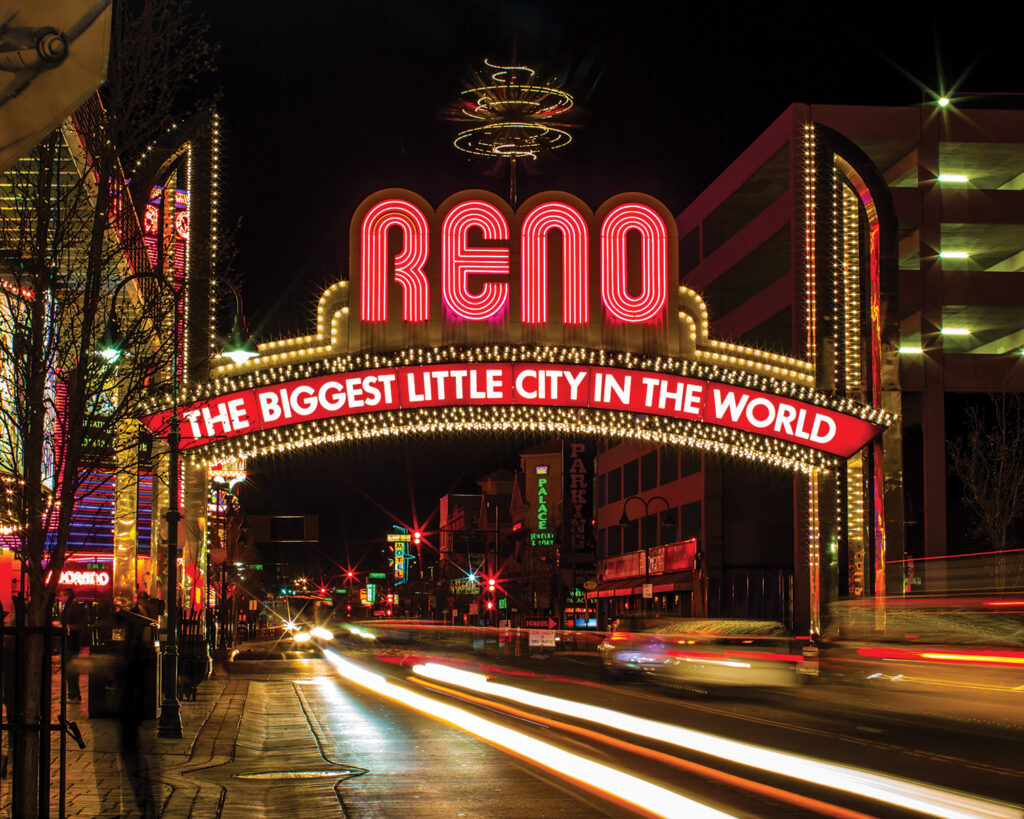 The city of Reno, Nev., harnessed the capabilities of blockchain technology to put city officials, staff, customers and the public all on the same page. In the process, city officials learned some things that could be helpful to other communities adopting new technology.
"In retrospect, it probably would have been nice to have a little disclaimer that says this is a work in progress, and we'll take your feedback and try to implement it and try to make a better product or a better service for the community," Nic Ciccone, a city of Reno community liaison, said during a video call interview. "I think that would be a great addition to the site."
Known as the "Biggest Little City in the World," Reno debuted its "Biggest Little Blockchain" on Sept. 12 to provide access to records for properties on the city Register of Historic Places. Reno believes the city's historic registry is the first municipal records system in America to be made available to the public using blockchain technology.
A blockchain is like an online ledger that can be accessed from many locations and can be used to record and track records and transactions. Reno hopes to use the technology, which is accessible at reno.gov/Blockchain, to enhance transparency, accessibility and accountability with city records, it said in an announcement.
"In layman's terms, it's like everyone's working on the same Google Doc, and we can see what kinds of edits are being made," Ciccone said. Blockchain technology also ensures records can't be lost or changed by just anyone, which allows residents to track city actions over time.
BlockApps of Brooklyn, N.Y., developed Reno's blockchain at no cost as a pilot project, Ciccone said. Use of blockchain technology doesn't create any additional work for city staff and doesn't require any changes in the city's information technology resources, he said. The city will have to pay BlockApps for future build-out and expansion of the system.
This internet screenshot shows the homepage of the Biggest Little Blockchain, which launched Sept. 12. The site is still undergoing enhancements, but the city hopes to use blockchain technology to improve transparency, accessibility and accountability for city records. (Screenshot provided by the city of Reno, Nev.)

The California Building was constructed by the state of California for the Transcontinental Highways Exposition of 1927 in Reno, Nev., the Historic Reno Preservation Society reported. The building is among properties on Reno's Register of Historic Places that now appear on the city's new Biggest Little Blockchain. (Provided by the city of Reno, Nev.)
BlockApps previously has developed blockchains for businesses seeking better ways to track assets and products, the company said on its website, blockapps.net.
"We are the first municipality they have ever partnered with, so that was going to bring on challenges of its own — just working out that partnership, figuring out what we could put on the site, how could we make it as accessible as possible," Ciccone said.
"I think the biggest issue we've come in contact with is just that education component," he added. "Blockchains can be big and scary, and I think there is this misconception that because things are unchangeable — that original record — folks are worried that I can't go in there and edit and fix a mistake that was made. We can absolutely fix mistakes that are made."
BlockApps used Reno's historic register to start building the blockchain because it was the smallest set of records and because the properties go through a clearly defined decision-making process, Ciccone said.
When it launched, the blockchain contained the original city historic register applications for 21 properties, but it failed to identify them as such, Ciccone noted. The mostly text format also lacked visual elements the city hoped to make part of the blockchain, such as photos, design plans, architectural renderings and images of applications, meeting minutes, and other documents produced during application, review and decision processes.
Reno's historic preservation community voiced concern about the blockchain, citing the inaccuracies — there are only 17 properties on the register now, for example — and lack of helpful information, such as how to apply to have a property listed on the city historic register.
"With respect to this project, although it absolutely does touch those historic properties, it's not about the historic properties themselves," Ciccone said. "It's about showing off a new record-keeping system and seeing if it is a viable option for the city to pursue with other records."
Reno eventually hopes to expand the Biggest Little Blockchain to include city records such as routine maintenance work and permitting and licensing information.
Ciccone also would like to use the blockchain to attach special-use permits to land parcels rather than to property owners. A special use would be needed, for example, when a bar or restaurant wants to have live music but currently doesn't have that permission. Currently, special-use permits inadvertently sometimes don't get passed along to new property owners immediately, he added.
Ciccone believes there is "huge potential" for blockchain technology to enhance the way cities keep records. For example, a blockchain's ability to allow everyone to see the same information simultaneously may eliminate the need for people to trade a dozen or more emails to move from a permit application to a final decision, he said. Use of blockchain technology also has the potential to speed up the permitting process. "My advice with this project and in general is I think oftentimes municipalities and government are a little scared of adopting new technologies or new ways to implement things," Ciccone said. "I think starting small here has opened up a way for the city to continue using this technology, and I think that's just a good general rule: Starting small and seeing if that small, pilot project will work well and then building that out."
Next Article: Ohio launches lead service line pipe replacement grants