Eliminate unnecessary work truck idling with 'Power on Demand'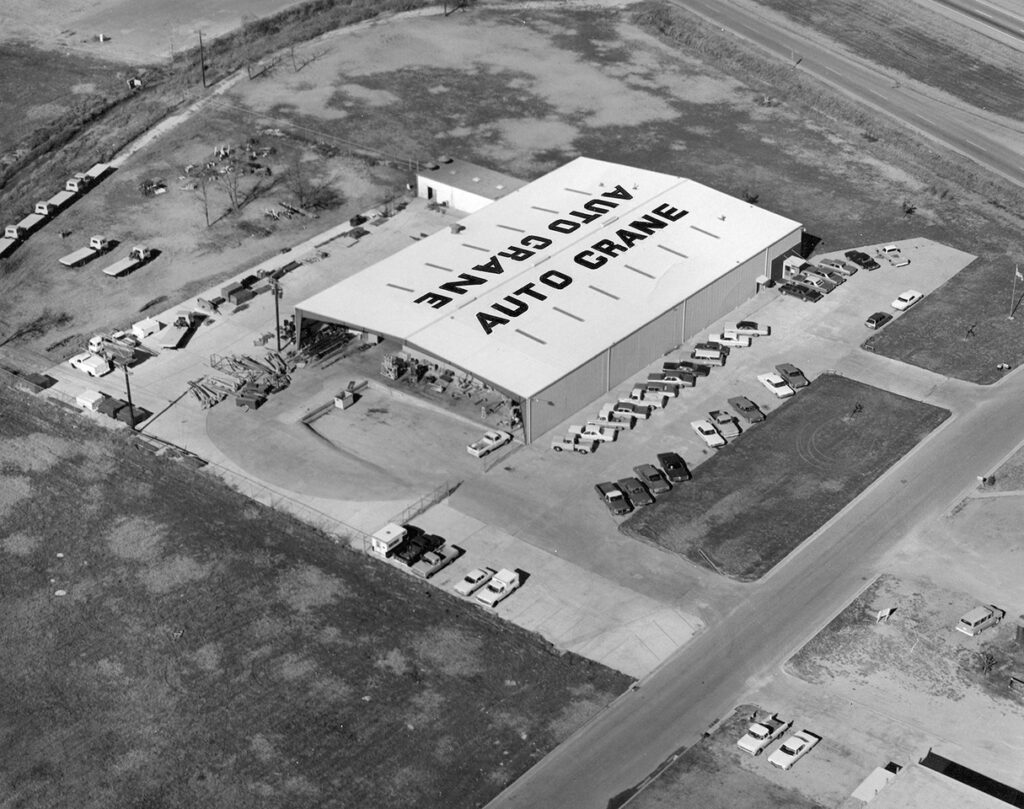 Go green! That's the wide-reaching mandate handed down by your city council. But when it comes to reducing carbon emissions, there's an area that maintenance, utilities, parks and street departments are probably not even looking at — the up to three hours a day many municipal work trucks sit idling at jobsites or between tasks.
In 10 years or so, your city might have the funds to buy more electric or hybrid cars and put in charging stations. Eventually, technology will catch up even further and manufacturers will make electric work trucks that meet many of the demands of the municipal workplace. But while it's easy to get electric cars for your fire inspector or your building inspectors, especially in a city where the driving range is limited, what won't change is the need for work trucks to support municipal operations.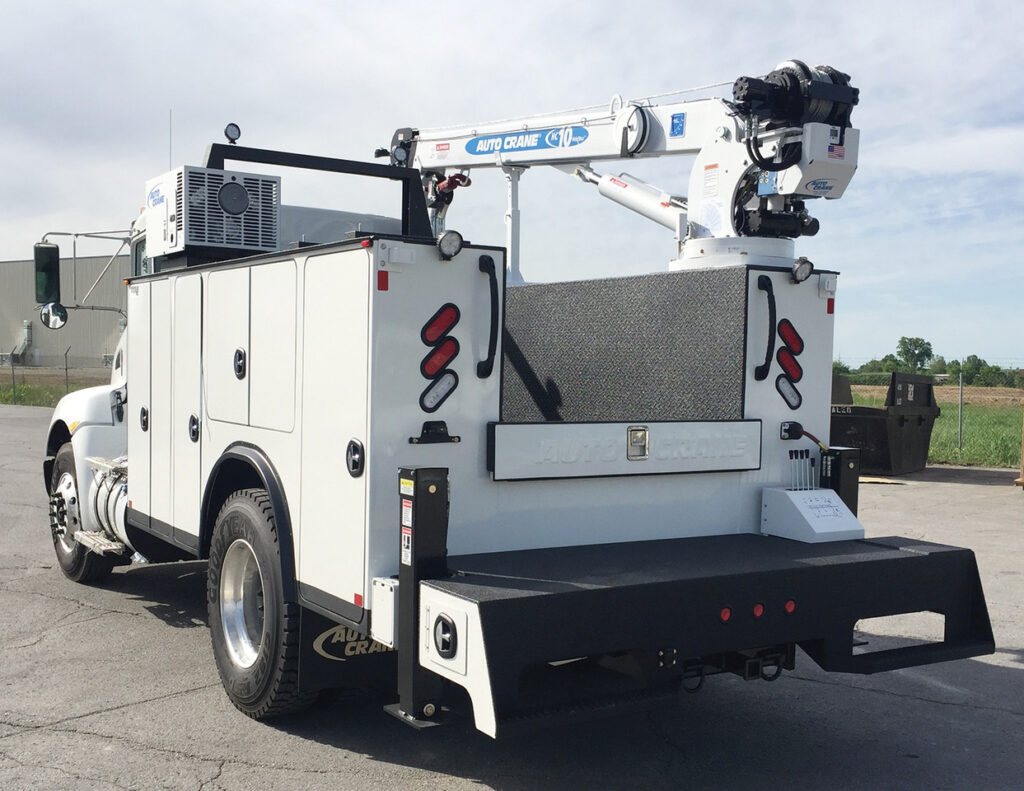 Satisfied customers across the country already know Auto Crane, a subsidiary of the Tulsa-based engineering and manufacturing company Ramsey Industries, for its quality service cranes and work truck bodies. In its 60 years of service to the municipal market, it has come to be a trusted partner with several public and private agencies. Now, Auto Crane wants to help you retain the power you need from your work truck and still meet low carbon emissions thresholds.
Smart idling technology
The latest innovation from Auto Crane is the new, patent-pending, Titan Connect with Power on Demand™ system, now available for Class 5 through 7 mechanics' trucks. Power on Demand™ technology saves operators and fleet managers money through fuel savings and CO2 emissions mitigation, ensuring the uptime of your fleet assets, extending the asset lifecycle and depreciation cycle, and reducing acquisition costs.
"This technology fills an immense need in the work truck industry, especially with chassis in short supply. Reducing unnecessary engine idling saves thousands of dollars in fuel costs and extends the life of the chassis for years," said Sales and Marketing Director of Auto Crane Scott Hausman. "An even bigger potential win for fleets adopting this technology is the Scope 1 and Scope 3 emissions reductions and the ability for maintenance technicians to contribute to sustainability goals on a daily basis."
Several states are following California's lead and adopting or considering adoption of a no-idle mandate — although without a deeper understanding of the power needs of maintenance crews. These regulations could severely limit the type of equipment city workers can deploy to solve problems, forcing agencies to buy very expensive auxiliary power units to mount on work trucks.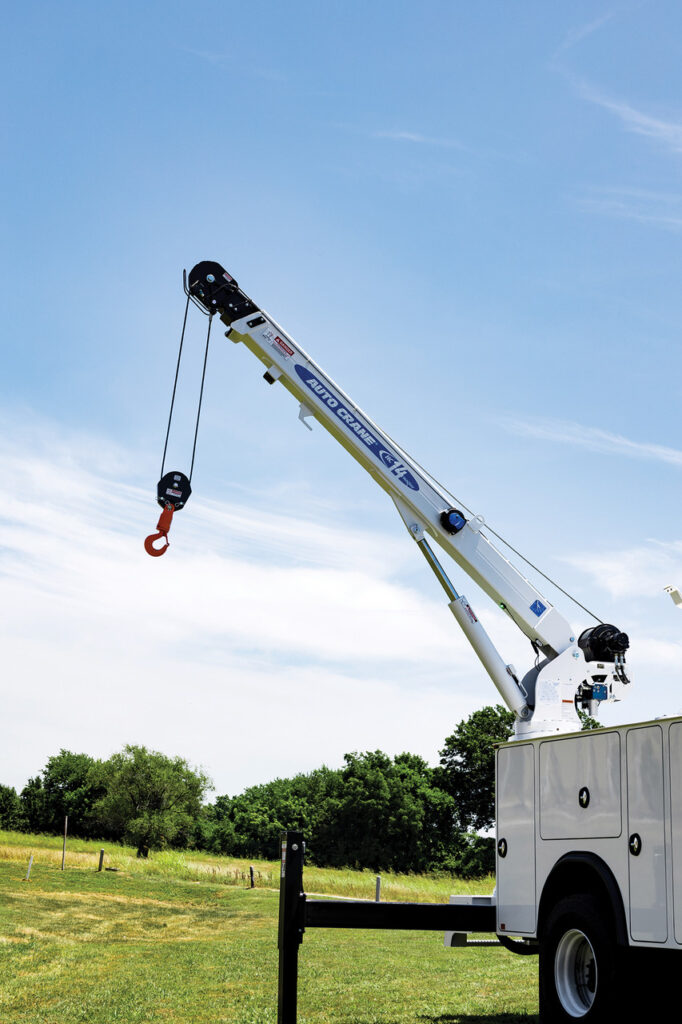 Titan Connect is Auto Crane's advanced digital wiring system for service trucks that allows the vehicle chassis to communicate with the Power Distribution Module ­— providing a platform for telematics, advanced controls, and engine idling controls. This system, paired with Power on Demand™, enables operators to remote-start the engine, power truck mounted equipment such as cranes and compressors, and save on fuel and maintenance costs by reducing engine idle time.
"What we've done is taken the standard work truck and put in a digital platform with a smart PDM that allow all the components on the truck — the crane, the compressor, the truck engine, to communicate with each other regarding the immediate power demand," said Hausman. "We've automated the process of starting and stopping the internal combustion engine on jobsites so the operator doesn't have to try to balance power needs with fuel costs and sustainability goals."
By using Power on Demand™ to eliminate as few as three hours per day in unnecessary engine idling, you can save over 780 gallons of fuel per year. At $4.50 per gallon for diesel fuel, the savings in fuel costs alone is over $3,500 per truck per year, making any fleet more sustainable than the previous generation. Power on Demand™ allows fleets to begin working towards this goal immediately.
"Auto Crane's skilled and dedicated engineering staff continuously explores ways to improve our product to be the best in the industry," said Engineering Manager Mike Lawson with Auto Crane. "This has allowed Auto Crane to leverage the latest technology to create the backbone necessary for full system communication and automation, meeting future customer expectations today."
Cut C02 emissions
In a full year of using Power on Demand™, a technician could save three hours per day in engine idling, eliminating 22 pounds of carbon dioxide emissions per hour. This translates to a reduction of 8.50 tons of carbon emissions per unit. Now that 14 states have either adopted or are considering adopting California's zero-emission work truck mandate, this technology is a great first step toward meeting that goal while still deploying vehicles with internal combustion engines.
Customer service and departmental efficiency also surge with Power On Demand™ technology. Longer service intervals and less maintenance and downtime translate into more service calls and time in the field. By reducing idling miles, needed maintenance intervals are lengthened significantly — saving up to $1,500 per truck per year. For a fleet of 100, that could be a savings of $150,000 per year on maintenance alone. And linking to your fleet's advanced telematics platform will supply immediate data to allow for more coaching opportunities, offering more safety for your fleet and allowing you to make better purchasing decisions. "Titan Connect with Power on Demand™ is game-changing technology that's bridging the gap between the level of power needed on jobsites today and where the industry will be with electrification in 10 years," said Hausman.