Cities and towns plan for the future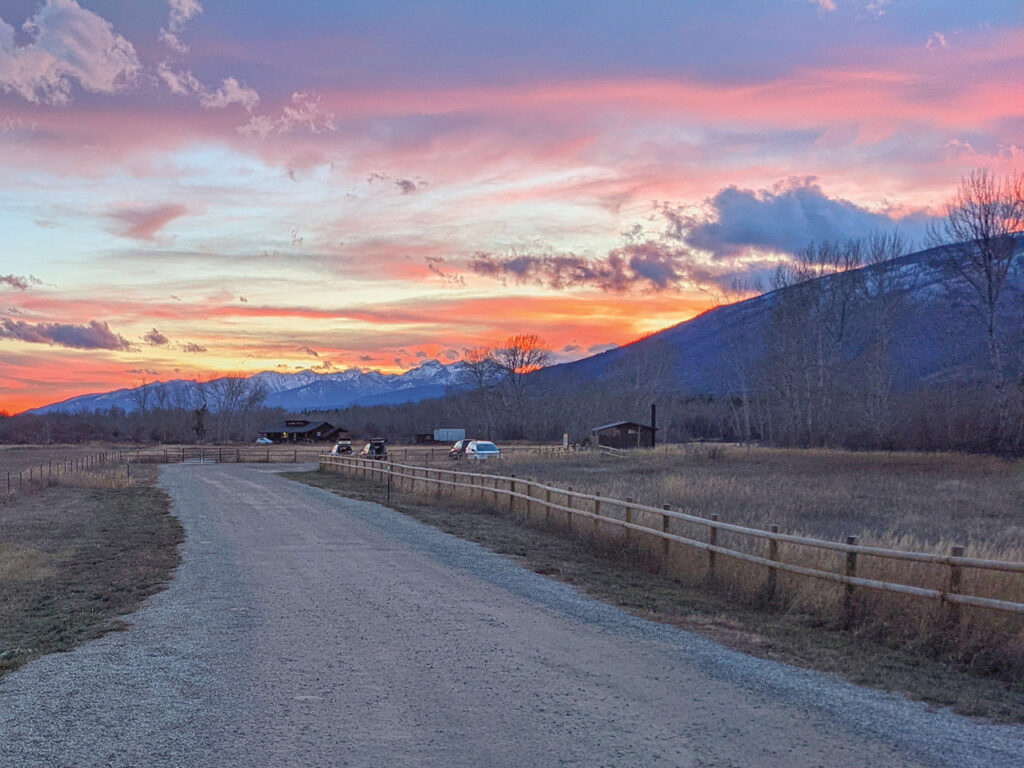 Whether you call it a growth plan, master plan, opportunity plan or comprehensive plan, most cities and towns see the need to have such a plan and to update it regularly.
And as Matt Kostelnik, with the Lake of the Ozarks Council of Local Governments, noted, many grant opportunities require such a plan to be in place when applying for financial aid.
The Municipal checked in with a couple of towns working on comprehensive plans.
Matthew Rohrbach, city planner for the city of Hamilton, Mont., said the city's updated comprehensive plan was adopted Aug. 16, 2022.
"This was an update to the 2015 plan," he explained.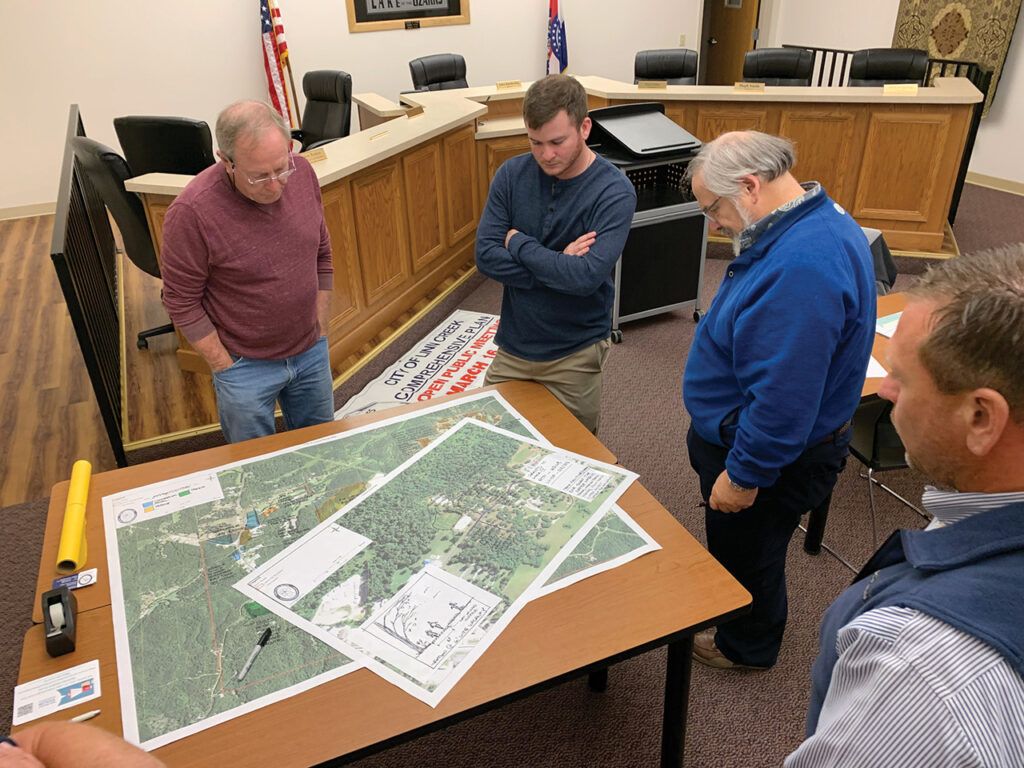 Hamilton aims to update the plan every five years, but with the pandemic in 2020, officials really couldn't get public input so they just reviewed it. They kicked off the public outreach in June 2021. Rohrbach said they worked on it for over a year and used a variety of methods to gather public input, including direct mail, social media posts, the city's website and in-person meetings.
According to the comprehensive plan document, there were 21 small group workshops/drop-in events, eight table events, nine steering meetings, nine community organization meetings, which resulted in 410 workshop/meeting/interview attendees and 624 online questionnaire responses. In June 2021, the city spread awareness with direct mail and online posts. In July 2021, it conducted one-on-one interviews with 20 individuals, including individuals from city and county leadership; city and county staff; city board and committee members; employees; developers; real estate professionals; community groups and organizers; and Hamilton area residents.
Also that month, the city hosted a series of small group meetings with approximately 60 attendees. Phase II of the outreach took place in October 2021, and the city hosted a series of five small group meetings with 100 people attending. Phase III outreach took place in June 2022 with social media, radio announcements, open houses and drop-in sessions that were held in mid-June for residents to review the draft plan.
In the early stages of outreach, residents were asked these key questions: what do you love about Hamilton and what can we improve? In later phases, residents were asked about location, type and character of future developments.
Rohrbach said the biggest challenges that Hamilton is facing are growth and housing needs. Like many places across the country, the need for affordable housing is a challenge as well as maintaining infrastructure.
"Housing is a big issue in the West," Rohrbach said. "Lack of housing in general and affordable housing. We're seeing more young families in town — although we still have a sizeable senior population. We're seeing population growth in the 0- to 5-year-olds and 30- to 44-year-olds and an increase in those 65-plus."
He said Hamilton has always been attractive to retirees, even though they get winter weather in Montana; it's milder in Hamilton than in other places in Montana. Hamilton is the county seat for Ravalli County and is in the Bitterroot Valley between Bitterroot Mountains to the west and the Sapphire Mountains to the east.
What makes Hamilton unique is for a small town is that it has a "bio-tech cluster" with GlaxoSmithKline and the National Institute of Allergy and Infectious Disease Rocky Mountain Lab, which are the town's largest employers. Rohrbach said the city has a population of about 5,000, with the surrounding areas having a population of between 15,000 to 20,000.
"We also have a lot of recreation amenities with the national forest and mountains so that attracts a lot of people here," he said.
Aside from that, Rohrbach said Hamilton is "not unlike any other Montana town or any other small town with our issues."
Aside from housing, those issues include transportation. "We have a highway and a railroad running through town with neighborhoods on either side — making safe connections for bikes and pedestrians a concern," Rohrbach said, "as well as an aging infrastructure and ensuring the infrastructure can handle the growth and sustain the cost of longtime maintenance of water, sewer and streets."
The city did work with a consultant to assist with the comprehensive plan update. According to the document, they worked with three guiding themes based on the responses to surveys. Those themes were growing in a smart, thoughtful way; maintaining small-town character; and strengthening self-sufficiency. When asked to elaborate on what "small-town character" meant, respondents said things like running into people they knew, conversing with local business owners, park space, etc. Self-sufficiency, according to respondents, was "I don't have to leave town to get what I need — everything's here."
Later, community members were asked their opinions on location, type and character of future development. They had several goals, but housing was definitely on the top of the list, followed by infrastructure, including developing neighborhoods and building and maintaining a safe and functional multi-modal transportation system.
Other goals included coordinating with the county, expanding nonprofit partnerships, strengthening communication with residents and improving the Highway 93 corridor, among others.
Staff from the city planning department also held workshops at the high school and asked students to share what their ideal house, job, downtown, parks and schools would look like. They then asked the students what they'd need to have for them to live in Hamilton in 2041.
Rohrbach said, "One of the things that was really helpful to us is we started slow (and took time) to understand the community values and how the community is changing and to get a feel where they're open to change. It's important to not just gloss over those early stages."
"Whenever you're having these conversations, you'll get a lot of different perspectives," he said. "It took us over a year, and it was a lot of challenging conversations but good challenges in the way it made the community think hard."
Lake of the Ozarks Council of Local Governments and Laurie, Mo.
Matt Kostelnik, economic development specialist for Lake of the Ozarks Council of Local Governments, said the organization is in the process of writing the updated comprehensive plan for the city of Laurie. He said the LOCLG is a "quasi-type government" and helps cities and towns in the counties it covers with grant writing, Missouri Department of Transportation projects and master planning. He said if cities and towns have to hire a design firm, it could cost between $50,000 to $80,000, and LOCLG can do it for much less.
He said what pushed the city to update the master plan was the population increase during COVID-19.
"Everyone else shut down except for the lake. People (with lake homes) were staying longer, and we wondered was our infrastructure ready for that abuse? Do we need more jobs? What can we do to make things better?"
He said the last time Laurie's comprehensive plan was updated was 2003. "If you're document is sitting on a shelf, the city is probably not moving forward."
He added he is applying for a grant for the city for updating its soccer park and a question on the application is "Do you have a comprehensive plan?" Community block grant applications also ask the same question.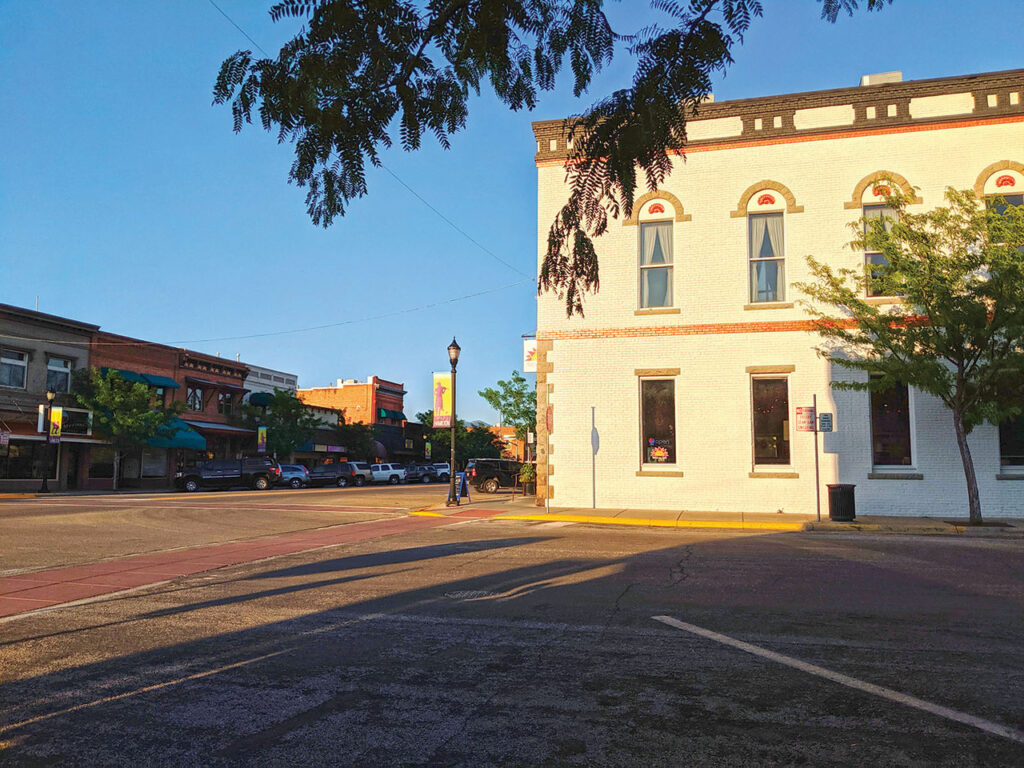 Kostelnik said Laurie's challenges are the same as other cities in the Lake of the Ozarks area — housing. He said a housing study was done in Morgan County, which includes Laurie, and it projected a shortage of 500 homes by 2025. Kostelnik saw 100 to 200 vacant lots that could be used for housing. Affordability of housing is also an issue because of the lake.
Laurie is not on the lake, so housing prices are not as high as those on the lake. The city also needs steady businesses coming in so residents don't have to drive so far for work, "especially with inflation," Kostelnik said. Some retail jobs in the area are paying more than professional jobs.
"To bring jobs, you need homes and vice versa," he said.
The Lake of the Ozarks area has more blue-collar jobs with a lot of seasonal resorts and hotels versus full-time jobs. Kostelnik said people work hard all summer so they can provide for themselves through the winter.
Community engagement
They held three meetings in Laurie, and the last one occurred in mid-October. Kostelnik said usually by the third meeting no one shows up because they think they have a grasp on what's happening, but in Laurie, that wasn't the case. Kostelnik sets up the meetings to grab people's attention from the beginning.
He said the first meeting was about the current state of the city, quality of life and parks and recreation, the second meeting was what he called the "meat and potatoes" of the plan and the third meeting was future land use — envisioning what the future might look like. He explained the last one can sometimes be a touchy subject because planners might think an area is great for manufacturing, but residents may think otherwise.
At the first meeting in Laurie, a lot of soccer parents showed up because they heard about the grant opportunity for the soccer park, according to Kostelnik. He said there were 20 plus in attendance.
"Parks and recreation is a big hit. They have a 'Hillbilly Fairground,' and at Christmas, they have an Enchanted Forest all lit up that people can drive through. They have car shows there, food truck events, the Hillbilly Fair — plus the soccer program is growing," he said.
"That was a good turnout — kids are the next generation so we want to hear the things that are missing for them," he said.
At the second meeting, officials had a local pickleball team show up because they heard there might be a future grant for a pickleball court, meaning another 20-plus attendees. That group was older, so it was good to get their input. At the third meeting, officials had a whole neighborhood show up because they were concerned about new zoning and future land use.
Kostelnik said, "There was some pushback; they don't want growth because they want to keep the characteristics of the city. I think the word 'development' scares people."
Laurie has two grocery stores — the next one is 20 miles away — banks and two fast-food restaurants "but not much more there." It is not on the waterfront but is less than a mile from Lake of the Ozarks. The population is less than a thousand, but doubles during the summer. It has kept its small-town feel.
Overall, "Laurie was a good town for community engagement," Kostelnik said.
Even though the worst of COVID has passed, he still thinks people are staying at the lake longer. Some may have made the move permanent, but because this all happened after the census, there'd be no data on that.
Kostelnik said, "If you want to grow and have opportunities for more homes and businesses, having a plan will help for aboveground or underground stuff. Have a plan that will address the needs citizens want." He said in his nearby hometown of Eldon, officials called it an opportunity plan. "Plans that address the actual needs and wants of the city are very important. No matter what you call it — as long as it has the unique identity of the city," he said. "I look at it as a grant opportunity because it's how you help fund a lot of projects."