Global Environmental strives to deliver robust sweepers even in challenging times
The past three years can only be described as challenging for vendors and companies across various sectors as they navigate shortages in parts and labor caused by a global pandemic. Often, municipalities feel the ripple effect of these shortages with vehicle and equipment order delays.
"Post-COVID, life has been very difficult for a lot of companies," Sebastian Mentelski, a partner in Global Environmental Products, said. "Many of the biggest issues we've had in 2022 include availability of parts, labor shortages and various unplanned component cost increases on steel, engines, hydraulics and heavy-duty suspension components."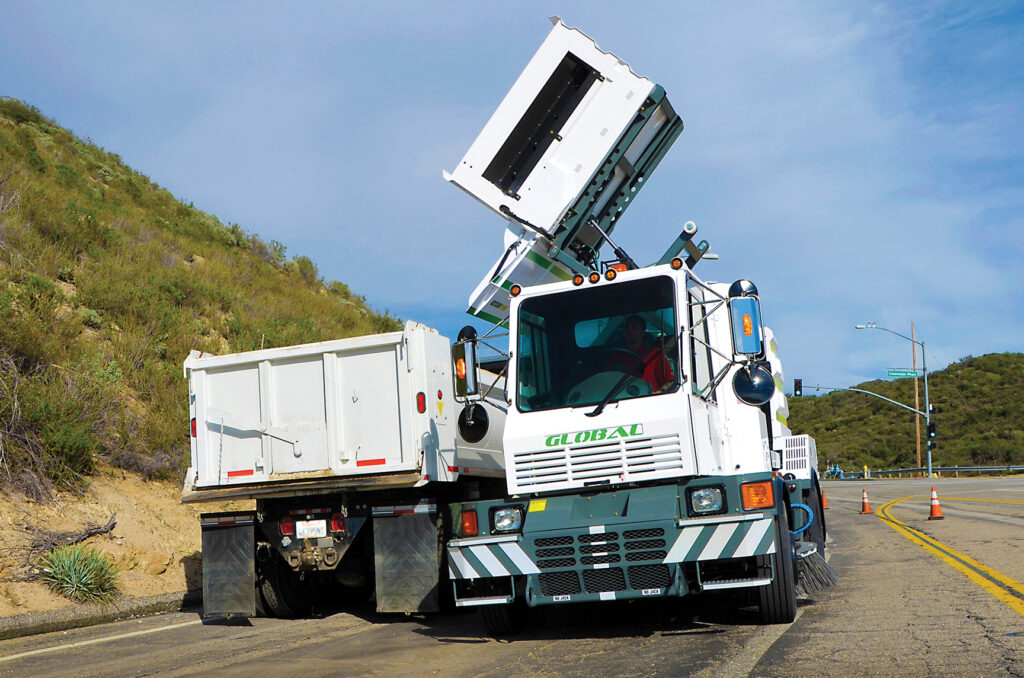 Faced with this, Global Environmental has kept customers at the forefront of its decision-making, striving to ensure their needs are met despite global challenges. And thanks to Global Environmental's Purpose-Built sweeper chassis, it has ridden the tides while providing its clients with quality sweepers, including several of its all-electric sweepers.
"We've, in a way, prepared for this," Mentelski said. "We build a Purpose-Built chassis, and on that chassis we build mechanical sweepers, regenerative air- type sweepers, our hybrid-electric sweepers and, most importantly, our electric, 100% plug-in sweepers. Essentially, everything we build requires our Purpose-Built chassis."
Because of some of these factors, despite shortages, Global Environmental has maintained a delivery rate of 90 to 120 days for most, if not all, its customers.
"It's a huge feat in these market conditions," he said. "In 2021, we were able to slow down a little bit because of the pandemic and the market conditions that presented themselves. But we also acquired a lot of inventory. Our loyalty and responsibility is to our customers, and obviously we need chassis to build street sweepers."
With this foresight, the team at Global has used the inventory it collected to keep building and delivering its equipment on time. Mentelski noted Global Environmental has placed a substantial order with its battery vendor last year, allowing Global to deliver electric sweepers within a 180-day turnaround, depending on machine type and model.
Beyond getting customers the machines they need in a timely fashion, Global has also explored ways to increase affordability, especially with the electric machines, which can still be expensive. Mentelski noted that state and federal grants are available for cities to apply toward the cost of electric sweepers.
"We're truly hoping to make these machines more affordable so people in cities can buy them without actually needing to get a grant," Mentelski said.
An electric sweeper can cost a bit over double what a diesel sweeper does; however, with the rising cost of fuel, electric offer a faster return on investment while also meeting emission reduction goals. It's also quieter, meaning early morning sweeping doesn't wake residents.
"A decade ago, we were known for building an M3 and M4. M3 essentially stands for M3 mechanical, and M4 stands for M4 fully mechanical. M3 is a three-wheel sweeper and has a really, sharp turning radius, great visibility and a large hopper. M4 is a rear dump that is certified 'On-Highway,' reaches a travel speed of 67 miles per hour — again with great visibility and a very tight turning radius," Mentelski said. "In 2015, we introduced the M4HSD, a high side dump that can dump into trucks. Two years later, in 2017, we introduced a three-wheel Regenerative-Air Type sweeper, and then the R4Air followed shortly. In 2018, we introduced a Fuel Cell, Hydrogen-powered sweeper, and in 2020, we unveiled the M3 and M4, M4HSD100% electric, plug-in sweepers."
This October Global will finish final testing of its latest entry: its regenerative Air Type 100% electric sweeper.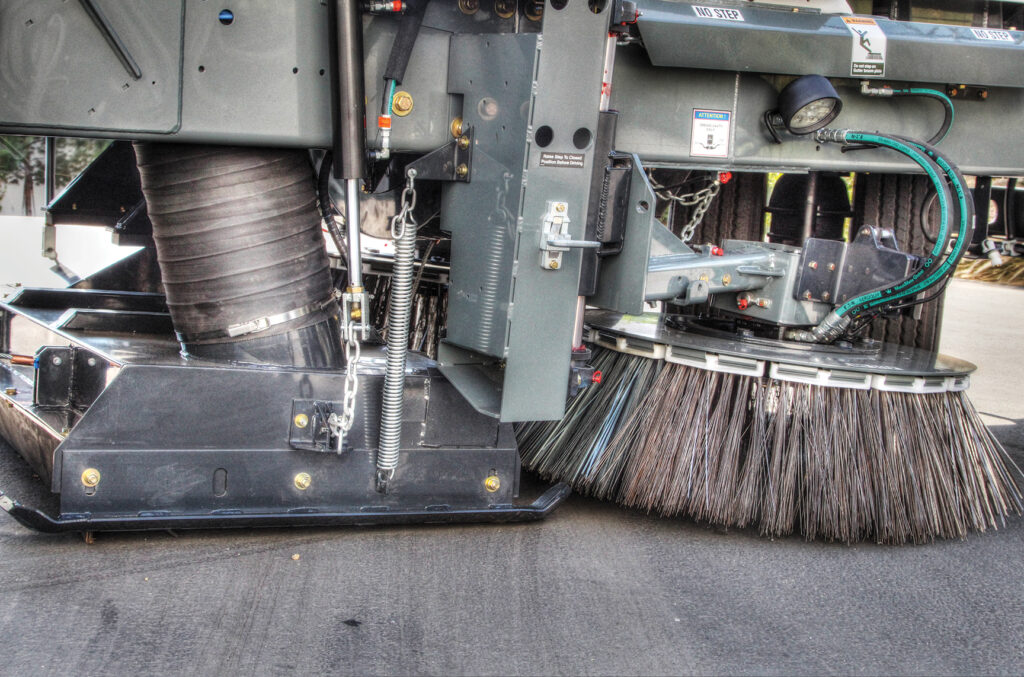 "We're always striving to find a way so our customers have really good robust street sweepers," he said. "We're pushing toward that electrification. All electric sweepers will be offered with level two and now level three charging systems at the end of this year and moving forward."
The level three charging system is a game changer as it allows customers to charge their sweepers much faster, requiring about three hours charge time, at most.
Mentelski noted, "We urge all our customers to investigate and invest in level III charging systems as we believe that electrification is here to stay."
Besides its Purpose-Built chassis and furthering innovations in terms of alternative fuels, Global Environmental is also working to connect with customers following the disruption that COVID created. Through the pandemic, Global Environmental has lost a lot of visibility with its customers, and one of its priorities has been to reach out to its customers, to make sure they know that the company is still here and will find a way to service and take care of them.
"One thing we've done very aggressively this year is have service schools," Mentelski said. "We invite customers to a location or to a couple of locations within the state. We split the groups so that the classes are manageable, and we talk about maintenance, service and support."
The Global Team admits that there are many more challenges that need attention in 2022 and 2023. Labor shortages and parts availability are still major concerns, but the focus remains the same, offering innovative street sweepers and providing superb after-sale support.
For more information about Global Environmental and its full line of street sweepers, including its all-electric models, visit globalsweeper.com.