Hastings Museum – Hastings, Nebraska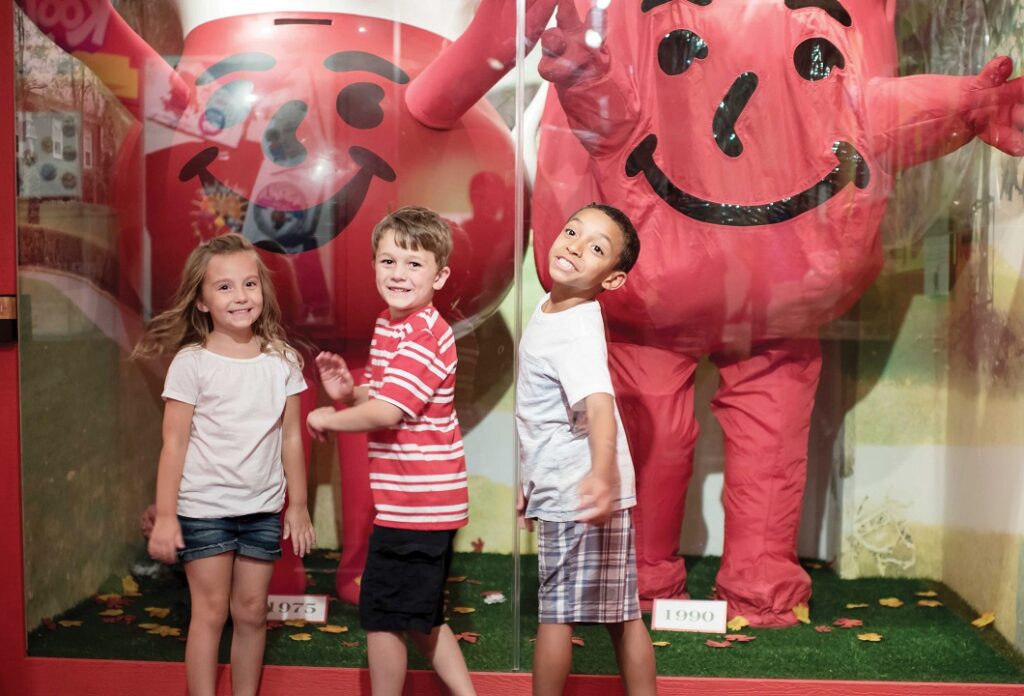 "Oh, yeah!"
That catchphrase for one of America's most iconic soft drinks applies just as well today as it did when the now ubiquitous concoction was invented 95 years ago in Hastings, Neb., by child whiz entrepreneur Edwin Elijah Perkins.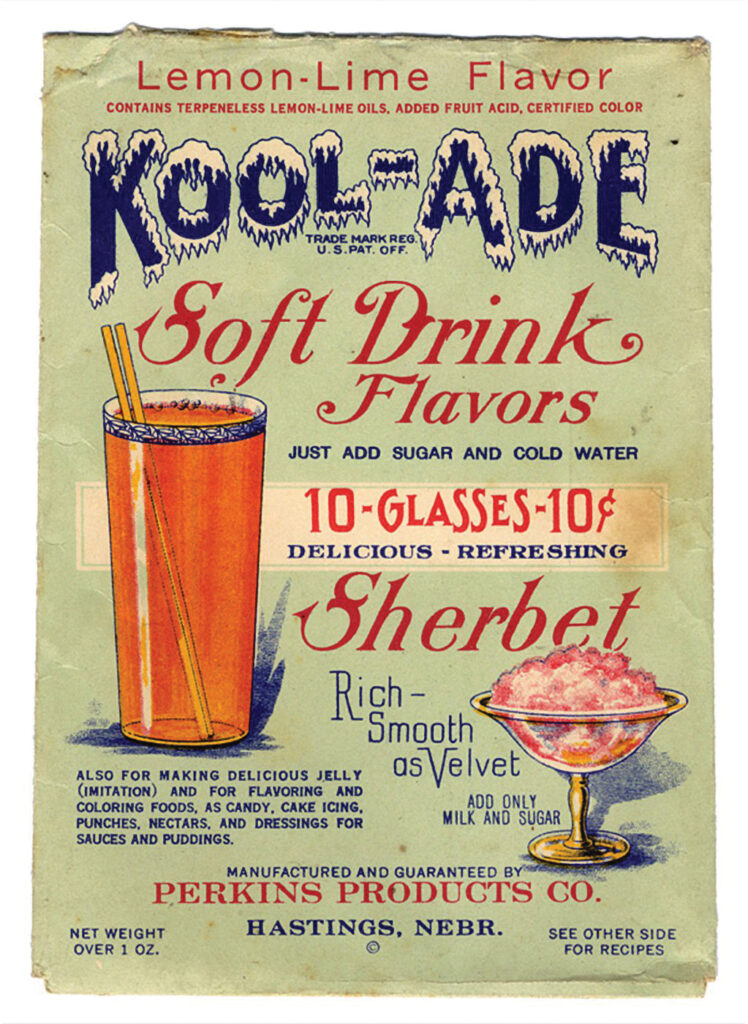 Perkins was born Jan. 8, 1889, in Lewis, Iowa, and moved with his family to Hendley, Neb., where his father operated a general store. Perkins served as postmaster for the town at the young age of 13. Looking for other businesses to occupy his time, he responded to magazine ads on how to manufacture prepackaged foods and how to start a print shop.
Self-educated through the information he received by mail, Perkins began his own mail order company, vending products he made in his mother's kitchen, including perfume, other products he could make with his chemistry set and Fruit Smack, a liquid fruit-flavored concentrate.
One month after his 20th birthday, Perkins launched the town's weekly newspaper, The Hendley Delphic, which he published on a printing press in the back room of the post office.
A double-barreled glorious fate came into his life when he was 11 years old. His childhood friend, Kathryn Melda "Kitty" Shoemaker, introduced him to Jell-O, the powdered food product that would inspire him 27 years later to invent Kool-Aid. Further, Kitty would become his wife, best friend and business partner, and they would enjoy 43 years of happy union until he passed away on July 3, 1961.
Perkins and Kitty moved to Hastings in 1920, where he pursued business selling patent medicines and household products. He sold, door-to-door and by mail order, his Onor-Maid line of more than 125 products, which included lotions, medicines, soaps, food flavorings, jelly-making products and his most popular item, Fruit Smack.
Perkins sought ways to reduce shipping Fruit Smack and in 1927 hit upon the idea to replicate the process of the Jell-O powder, which Kitty had showed him earlier. He removed the liquid from Fruit Smack and sold the powder, originally dubbed Kool-Ade, in envelopes, promising "10 glasses for 10 cents."
Demand exploded and soon he was enjoying sales nationally and internationally. Before long, Perkins Products Company jettisoned its other manufacturing and focused entirely on the new drink sensation.
In 1931, Perkins relocated to Chicago and three years later changed the product's spelling to Kool-Aid. Also quite adept at marketing, Perkins hired and organized a sales force throughout the country who used "silent salesmen" — small cardboard cases displaying the product — in grocery stores and other amenable outlets.
Demand for Kool-Aid actually increased during the Great Depression, and Perkins slashed the 10-glass package price in half to reach a wider customer base.
Perkins sold his company to General Food Corporation in 1953, and he and his wife spent their retirement years traveling and bestowing philanthropic donations upon several Hastings institutions, including the local college and hospital.
The original line of Kool-Aid consisted of six flavors. Bonus points if you can name them before reaching the end of this article.
Throughout the years, more than 100 flavors of Kool-Aid powder and similar products have been sold by the various corporations that have assumed ownership of the Kool-Aid brand (General Foods, Kraft and Heinz). Some of the more adventurous flavors include candy apple, golden nectar, melon mango, mountainberry punch, rainbow punch, root beer, strawberry split and watermelon-cherry.
In 2012, Kraft Foods and SodaStream teamed up to make flavors available for home soda making machines.
Kool-Aid memorabilia still enjoys a robust market on auction websites, with rare vintage Kool-Aid packages going for several hundred dollars each.
Hastings considers itself "The Birthplace of Kool-Aid," and the city's museum, founded in 1927, devotes a significant section of its exhibit space to the story of Kool-Aid.
Interactive exhibits allow children to run a Kool-Aid stand, learn about the product's history and pose with the Kool-Aid Man, the smiling water pitcher mascot created by Marvin Potts in 1957.
The Hastings Museum is open from 9 a.m. to 5 p.m. Monday through Thursday, 9 a.m. to 6 p.m. Friday and Saturday and 1-6 p.m. Sunday. Admission is $8 for adults aged 13 to 59, $7 for seniors 60 and older and $6 for children 3 to 12.
For more information, call (401) 461-2399 or visit hastingsmuseum.org. The six original flavors were cherry, grape, lemon-lime, orange, raspberry and strawberry.