Hot times in Salida, Colorado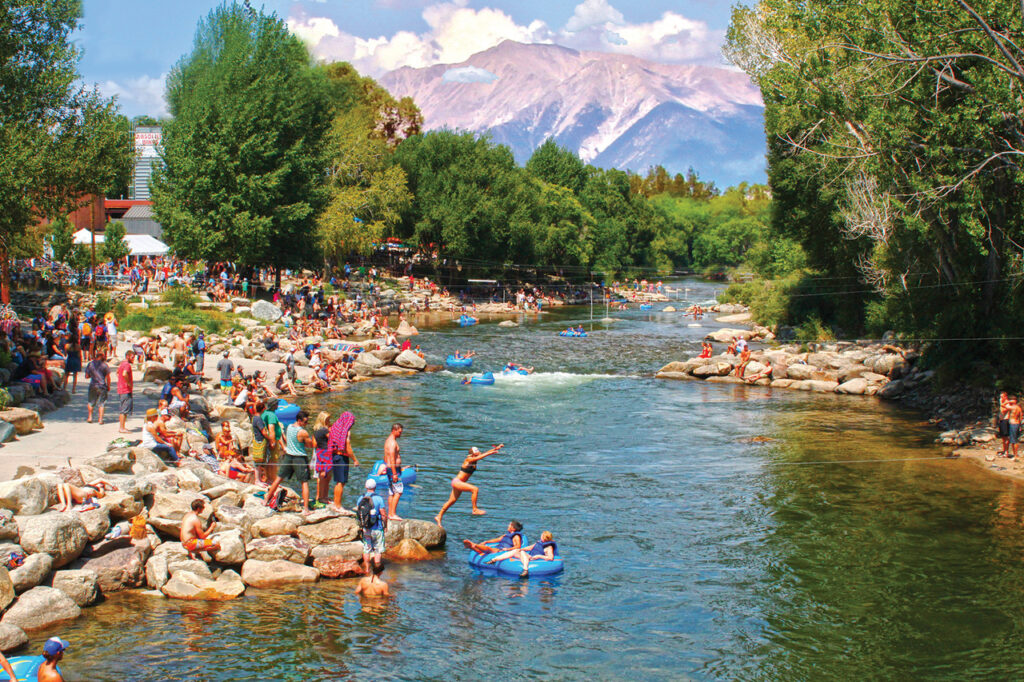 Salida, Colo., is a town that has literally risen from the ashes.
In 1880, the newly established railroad community caught fire. The first issue of the Mountain Mail reported a tent near the railroad department touched a stovepipe and ignited. Fortunately, a man passing by with a bucket threw water on it and extinguished the blaze.
In October 1881, Salida established its first hose company. Comprised of Chief Adolph Unger, Assistant Chief Frank B. Churcher and members J. A. Israel, E. H. Webb and J. B. Bowne, the firefighters of Salida Hose Company No. 1 didn't have long to wait for some action.
On March 8, 1882, a house of ill repute caught fire. One customer left in such a hurry he lost his pants and the $200 in his pocket. Madame Lizzie Landon lost $800, a significant sum in those days.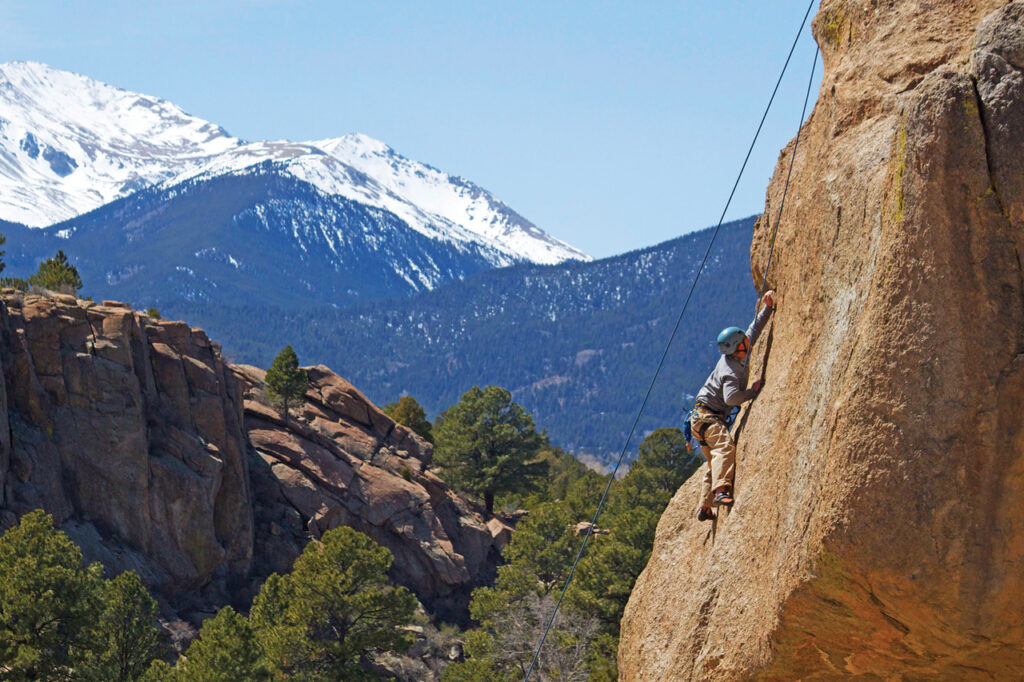 The fanciest fire occurred Jan. 22, 1883. While most of the firefighters attended the Knights of Pythias Ball, the alarm sounded. Firemen fought the flames in formal attire.
On Jan. 2, 1888, the Craig Opera House, along with most of the downtown businesses, burned to the ground. Those buildings, built with wood, covered with tar paper and topped with wood shingle roofs, were rebuilt using local bricks made from the mud along the Little Arkansas River.
Salida's most famous fire happened when the Denver and Rio Grande Hospital burned April 12, 1899.
Until April 1986, the department remained all male. Denise Hansen changed that when she joined the volunteers. Hensen acknowledged she might not be accepted "because the men would think I couldn't pull my weight, but I grew up in a small town of 1,000 people in Kansas where everyone was a volunteer."
Cammie Bergman, the first paid female firefighter in 2003, came from a firefighting family. Tom Bergman, her grandfather, served as Salida Fire Chief from 1953 to 1961.
Artistic, charming and historic, modern-day Salida has much to offer visitors. Surrounded by the Sawatch Range, the Arkansas River and Monarch Mountain, and with year-round festivals, indoor and outdoor activities, the town offers something for everyone.
Home to Colorado's largest National Historic District, Salida boasts 136 preserved buildings. Visitors explore the town with Steve's Salida Walking Tours, offering ghost tours, history tours and, for the thirsty, craft beer and brewery tours.
Salida's Wild West history is filled with both legend and touching stories. The costumed guides of Steve's Salida Walking Tours bring stories to life.
Downtown Salida is Colorado's first Certified Creative District. Dozens of artisans of every genre, galleries, restaurants, breweries and distilleries offer unique merchandise to visitors and locals alike. Those looking for blacksmithing and metal art, ceramics or pottery, digital media, fiber arts, fine art, graphic design, murals, music, performing arts, photography, sculpture or writing can find all of it in the Creative District.
Like its firefighting history, the water in Salida is hot too. The warmest public hot springs in Colorado are found in the city. Geothermal water bubbles out of the ground at 140 degrees Fahrenheit. Because the springs are non-sulfurous, unlike many other hot springs, residents are proud to announce their hot springs don't stink. Many swear by the rejuvenating, healing powers of the springs.
In a state know for its mountains, Salida sits near the Arkansas Headwaters Recreation Area, providing over 100 miles of rafting, kayaking and stand-up paddleboarding. Surfers enjoy the river too.
The Arkansas River offers over 70 miles of public access and claims to have up to 5,000 trout per mile. Because of improved water quality, flow management and fish abundance, the upper Arkansas River was awarded Gold Medal status.
Taking advantage of the lofty peaks surrounding the town, Salida's ziplines offer a bird's-eye view of the area. Those looking for adventure can climb, swing and scale new heights at the aerial adventure parks, fly over gorgeous desert and mountainous terrain. They can explore the wilderness — wildlife sightings, dramatic cliffs, river views — from a new perspective high above it all.
Mountain bikers and hikers flock to Salida. Over 175 of the best hiking routes lead to 14,000-foot peaks. Visitors and residents alike are encouraged to hike the challenging terrain alone or take a guide. Bikers explore the Arkansas Hills and the Methodist Mountain Trail systems.
Downtown Salida is home to Colorado's largest National Historic District, with 136 buildings built during its Wild West past. (Photo provided by Scott Peterson)

Anyone can surf the ocean. For a real challenge, surfers come to Salida, Colo., to surf the Arkansas River. (Photo provided by Nik and Angel Photography)

For anyone looking for a relaxing soak, Salida, Colo., has three public hot springs. (Photo provided by Scott Peterson)

The original Salida Edison Electric Light Company, built in 1887, was purchased in 1987 by the city of Salida and converted into the SteamPlant Event Center. The SteamPlant features a theater venue, outdoor sculpture garden, art galleries, a riverside plaza, conference rooms and a spacious ballroom. What more could anyone ask for in a wedding venue? (Photo provided by Scott Peterson)
Annual events in Salida include the FIBark. FIBark stands for "First in Boating on the Arkansas." Held Father's Day weekend, it's the nation's oldest whitewater festival and Salida's signature event. Since 1949, the nonprofit happening has been made possible through generous giving by sponsors and volunteers.
Memorial Day weekend brings live music, kids' games, food and drinks in Riverside Park. Bluegrass on the Arkansas, an annual fundraising event for the Salida Rotary Club, is free for the public. The club raises money with its beer and wine garden.
June is a busy month in Salida. Ark Valley Pride, an annual celebration of the LGBTQIA+ community, also takes the first weekend of the month. Ark Valley includes a pride parade, awards and music on Saturday. Sunday features a rowdy Drag Bunch fundraising event.
The last weekend of the month sees the city host the Salida Art Walk. People stroll the Creative District in the historic downtown and enjoy visual and performing art in over 40 galleries, restaurants and shops.
The Friday after Thanksgiving, Tenderfoot Mountain is transformed into a 750 ft. tall Christmas tree. Around 4,500 colored lights are wrapped around the "S:" A parade meanders down F street and the shops and galleries offer extended shopping hours.People comment that Salida's skies are bluer and its stars brighter. This is because of the altitude and thinner air: Until a visitor's body adapts, the visitors bureau recommends taking it easy on physical activity, increasing water intake and minimizing intake of alcohol, caffeine and salt. Respect the altitude they say, and a person will love visiting Salida.