CDL carrot eases waste management staffing shortage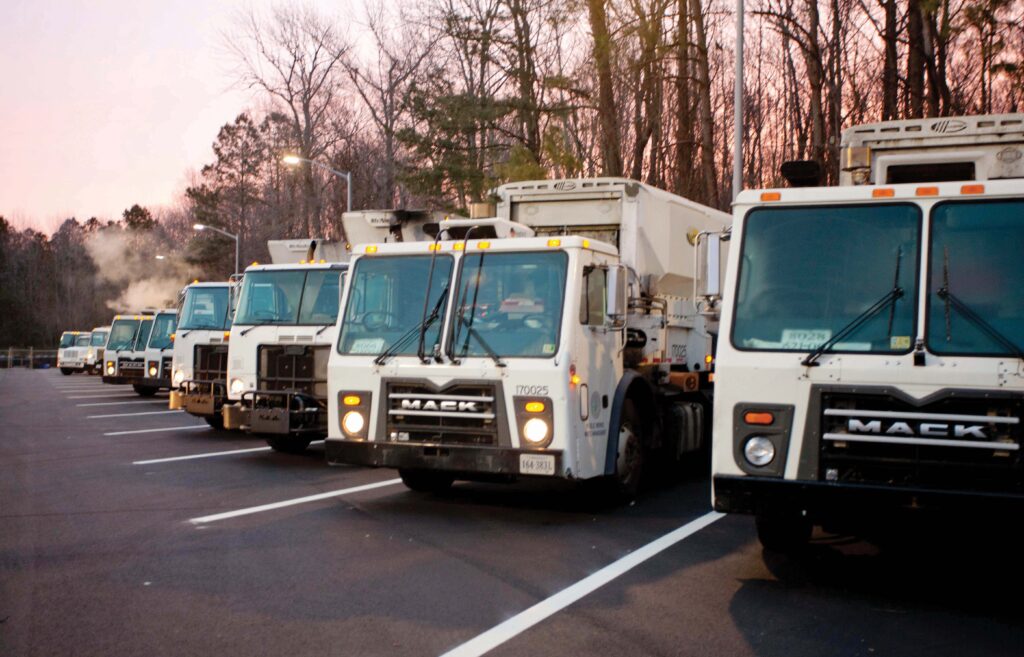 If two years of a pandemic have taught us anything, it's that when what has always been done no longer works – for whatever reason — then it's time to brainstorm and come up with new alternatives and options. You try them, one by one, until you've got a workable solution.
The Virginia Beach, Va., Public Works Waste Management went through this process when it became clear the city needed more qualified waste management operators. Former drivers had moved away, taken other employment or retired, and delays in service had resulted.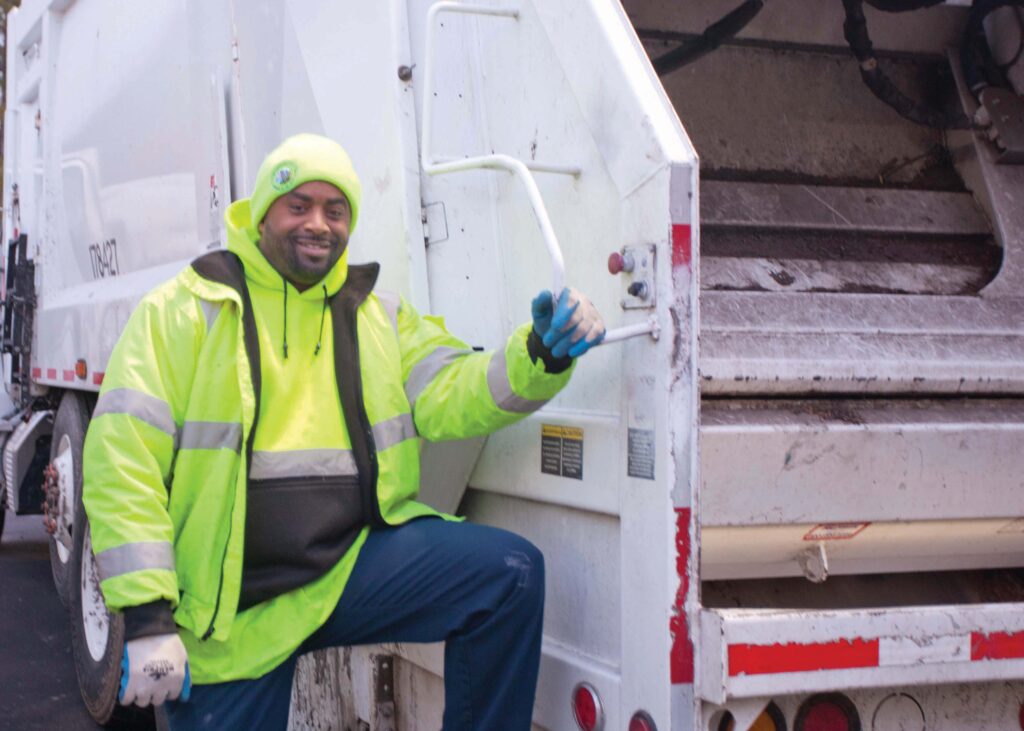 "We, like so many others, had gone the traditional route by posting job vacancies, screening potential applicants and performing interviews," said Kristi Rines, recycling coordinator. "What we discovered was that this works in some cases, but not all. It is difficult to gauge someone's work ethic and ability on paper. Those who interview well may not be the best drivers, and those who interview horribly are sometimes the best crew members. We also noticed that the qualified pool of candidates from the private sector was waning, so we began to look internally. If the employee exhibited a strong work ethic and a desire to earn their commercial driver's license, the offer was extended for that individual to join the apprenticeship class."
That class was the first of its kind, lasting two months and encompassing not just driving skills; Tidewater Community College provided the apprentices with soft skills training that included conflict resolution, work ethic and character building.
Rines added, "The beginning stages of the program saw two Waste Management employees — David Tennent and Hunter Beagle — providing the hands-on training to apprentices needed to first obtain both general knowledge and air brake CDL permits. From there, behind-the-wheel and additional knowledge training were conducted to ensure proficiency and prepare for the actual CDL test. As the requirements for the CDL licensing have changed, the program evolved and expanded."
The program is now run through the city of Virginia Beach's Department of Occupational Safety and Health Standards. This expansion allows for employees in other departments to obtain their CDL through the city's certification program.
Michael Rexroad serves as occupational safety engineer for Virginia Beach. He explained: "The Federal Motor Carrier Safety Administration mandates entry-level driver training. To meet the FMCSA's requirements, the city purchased an approved curriculum and registered it and our training sites with both FMCSA and the Virginia Department of Motor Vehicles. With instructors already qualified in accordance with the new regulations, we only had to expand our volunteer staffing. We received a fair amount of help from the Virginia Beach Schools Transportation Training Supervisor, Chris Sprouse, and his staff, too. Their department already had a training program in place that met most of the FMCSA requirements. All in all, it's taken a little over a year to get ready to teach our first class under the new requirements. At present, we are in the process of finishing our first ELDT class."
For the foreseeable future, it's anticipated that the classes will take place quarterly. "The program is a work in progress, and we expect modifications to be made as we work to develop a stronger course for our students," Rexroad said.
As with any specialized training, employees have the security of knowing they have better job skills and a more assured career.
"There will always be a need for qualified CDL drivers at Public Works Waste Management as well as in other departments throughout the city," Rines said. "A city of our size, with 7,000 employees, will continually experience turnover due to retirements. With 450,000 citizens to service, our operation can only benefit by the investment of training in our employees." And the investment will keep growing and building, benefiting every newly educated and licensed graduate.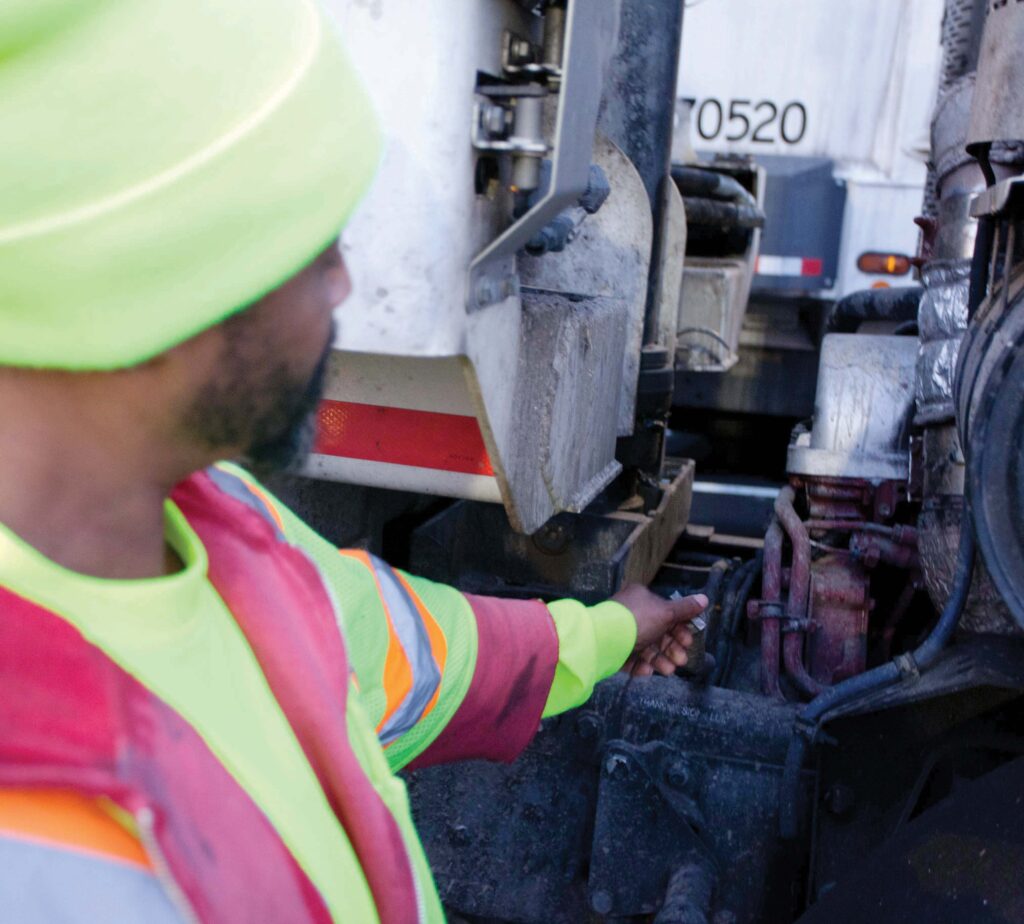 Rines added, "Because the course is relatively new, we have yet to have a need to pull drivers into the role of instructors. What we have noticed is that our original apprenticeship graduates, taught by Tennant and Beagle, are excellent drivers and great mentors to their coworkers. They understand the components of their trucks better than most."
To keep the public works budget needs to be as balanced and practical as possible, costs had to be considered. But Rexford said, "There is no single line item that covers the overall budget for this program. Those involved in teaching the course merely expanded on the job functions of their current role within the city." And when it comes to the growth of the program, Rines noted, "As news of the CDL apprenticeship program circulated in the media, Public Works Waste Management received inquiries from citizens looking to obtain their CDL and work for the city. Naturally, the interest in the program sparked other large cities to ask how our program worked, as they, too, were dealing with driver shortages."
Prospective students must be city employees in a position where they are required to obtain a CDL to perform their duties. "Future courses will require that the employee already have their commercial learner's permit," Rexroad said.
To other cities considering a similar program, he said there are a lot of moving parts.
"You will need the support of your departments that rely on CDL-qualified employees. There is a significant amount of manpower and time to coordinate classes, administration, training, mentorship and range and road training. There are a lot of interfaces with the DMV. I have been really impressed with all the help, training and patience by all the staff in getting this program up and running."
And everything goes more smoothly when multiple departments cooperate and work together toward a common goal — and the common good. Completion of this course and the certifying and licensing that follows also does a great deal for the self-esteem of the students. Having already proven themselves to be hard workers, they grow in self confidence and pride as the weeks go by and new skills were learned and practiced. It's exactly the way most people hope a chosen career will go, and it has been a matter of pride to put an end to delays in service and keep the city's residents happy with the handling of their pickup service.