City of Berne, connected to its Swiss roots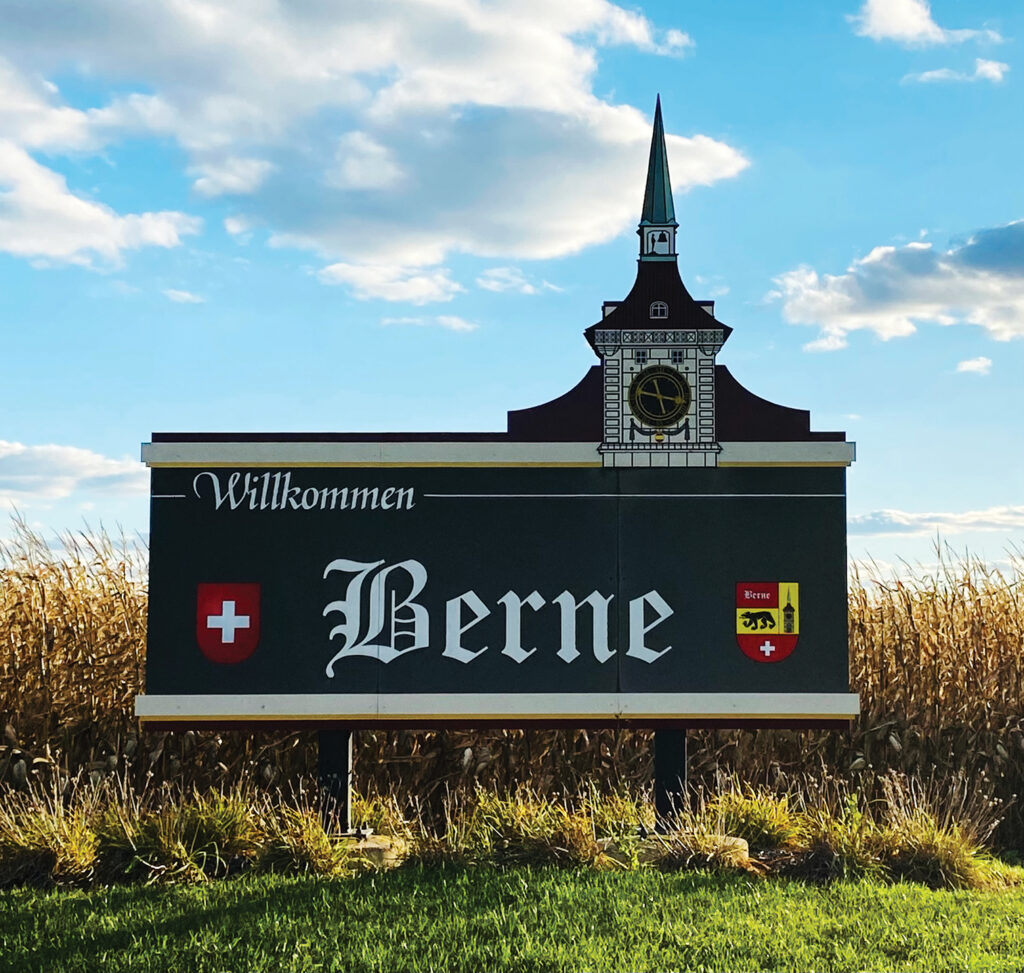 The city of Berne, Ind., in Adams County has stayed close to its Swiss roots. The picturesque city, 35 miles south of Fort Wayne, was founded by Swiss Mennonite immigrants in 1852.
Known as the "furniture capital of Indiana," Smith Brothers of Berne is one of the largest employers in Berne with over 600 employees.
"It's sold all over the world," said Susan Buckingham, director of the chamber of commerce.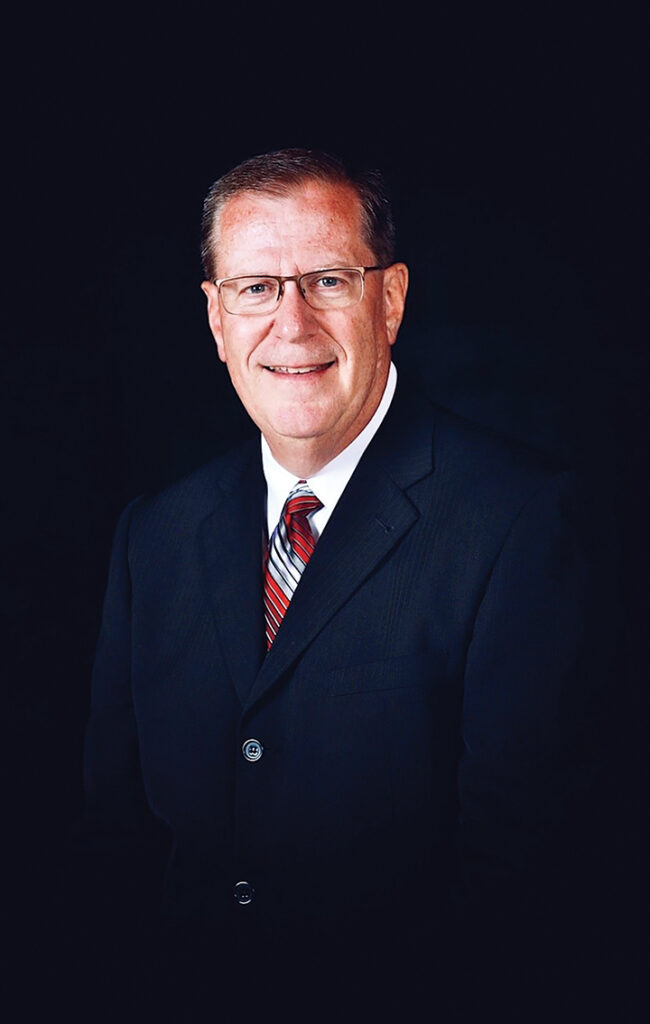 There's also Clauser Furniture, Habegger Furniture, Bernhaus Furniture and "a beautiful furniture store" on Main Street/Highway 27 — Yager Furniture Company. Dunbar Furniture Store is also in Berne and sells internationally to high-end clientele.
"It does make Berne a destination to buy furniture," Buckingham said.
Some of the other large employers in Berne include FCC-Adams LLC — an auto parts manufacturer with over 500 employees — and Poseidon Barge Company.
Mayor Gregg Sprunger said it's a little unusual to have a barge company in the middle of the Midwest; however, the barges Poseidon makes sit in the water to place cranes on and are used by the military and entertainment venues.
Buckingham said there's a Ford Motor Co. dealer (Moser Motor Sales) that's been at the same location for 150 years.
"It's the original site and small but endearing," she said.
Annie's Publishing LLC is the new name for the craft and nostalgia media division of DRG, headquartered in Berne. They operate out of a century-old building that was once home to the Berne Milk Condensary. The family of products offered by Annie's Publishing includes Annie's Attic, House of White Birches, The Needlecraft Shop, Quilter's World, Creative Knitting, Crochet World and more.
Buckingham also mentioned Edelweiss Floral and Gift Shop downtown.
"You're not going to find everything here, but you'll find unique things here," she said.
Swiss heritage
But what makes Berne really unique is its embrace of its Swiss heritage — the influence is apparent in town from building styles to "the only 160-foot Swiss clock tower in Indiana," Sprunger said. "It's reminiscent of the one in Bern, Switzerland."
Berne also has the only Canton Tree in the United States, according to Mayor Sprunger. "A Canton Tree is a pole with all the canton flags of Switzerland," he said. "Switzerland cantons are like states in the U.S. There are about 30 or more cantons in Switzerland."
The Canton Tree and the clock tower are both at Muensterberg Plaza, along with the Settler's Monument and the quilt garden with three plots of flowers depicting Swiss heritage.
"A group of men maintain the flowers, and in the summer, it's really beautiful," Buckingham said.
The Glockenspiel on top of the clock tower plays at noon, 3 p.m., 6 p.m. and 9 p.m. There's also a splash pad at the plaza.
Each year, that Swiss heritage is celebrated during Berne Swiss Days. This year the festival will be held July 28-30.
Pictured is the Berne Clock Tower in Muensterberg Plaza at sunset. The 160-foot tower has a glockenspiel that plays four times a day. (Photo provided)

Berne's clock tower was designed after the one in Berne, Switzerland. (Photo provided)

Berne's water tower carries on the community's Swiss theme. (Photo provided)

Berne's public library also features the Swiss architecture common in the city founded by Swiss Mennonite immigrants. (Photo provided)
"This is the 50th anniversary of Berne Swiss Days so that's huge," Buckingham said.
She said the festival includes "a lot of Swiss-ness" — yodeling, accordions and dance.
Buckingham said because of COVID-19 in the last two years the city wasn't able to have all the festival events, but they'll be returning this year, including the parade.
"This year we're pulling out all the stops. We'll have all the things people remember — the stage and the parade. We'll also have a musical that hasn't been done in several years," Buckingham said.
Both Buckingham and Sprunger mentioned The First Mennonite Church — supposedly the largest Mennonite Church in America.
"It has a gorgeous interior and gorgeous organ," Buckingham said, adding that visitors come specifically to see the church.
City services
Berne's government consists of a mayor — Gregg Sprunger — a five-member city council and three-member board of public works. The city of 4,173, as of the 2020 census, has 26 full-time employees and is served by a police force with seven full-time officers, five reserves and an administrative assistant. In the early 1940s, the police department started with a night watchman. By the end of WWII, the position changed to town marshal. Now the police chief is Tim Taylor.
There's still a volunteer fire department, which originated in 1895. There's one park in Berne — Lehman Park — and a public pool operated by Berne Recreation Facility.
Sprunger, who served on the city council for 30 years before becoming mayor, said the biggest challenge affecting Berne right now is one that many communities are experiencing: housing. The high cost of building materials, along with the supply chain issues and labor shortages, is causing some developers to wait to see if the situation improves.
Many of the employers in town are hiring, and unemployment in the county is below 2%.
Sprunger said he enjoys his role as mayor. "Being able to help solve issues with employees and helping to improve the city for residents, whether that be through a new street or new services. I try to be a champion for Berne."
Nearby attractions
Besides the uniqueness of the town itself, there are other attractions to see in or near Berne. The Adams County Veterans Memorial is open to the public. Other examples are Earthen Treasures Natural Food Market and the Swiss Heritage Village and Museum — a 22-acre pioneer village depicting the everyday life of early Berne settlers. Swiss Heritage Village and Museum is open May through October.
Visit Hitzer's Stove and watch as Amish craftsmen hand build wood and coal stoves and fireplace inserts. It is one of the many Amish businesses in the area.
Limberlost State Historic Site is nearby. Built in 1895, the 12-room Queen Anne-style log cabin was home to Gene Stratton Porter — author and naturalist.
Sprunger said Pine Lake is a mini water park just outside of Berne. "In the summer, it's very busy. A lot of people come for the day from Fort Wayne."
He added in Berne, "We can offer that small-town feel." People there have strong work ethics and properties are well-maintained.
He said the goal is "to make Berne a better place to live, work and raise a family. I do the best I can to make Berne a better place."