SIMIFAST makes finding the right top-quality fasteners a breeze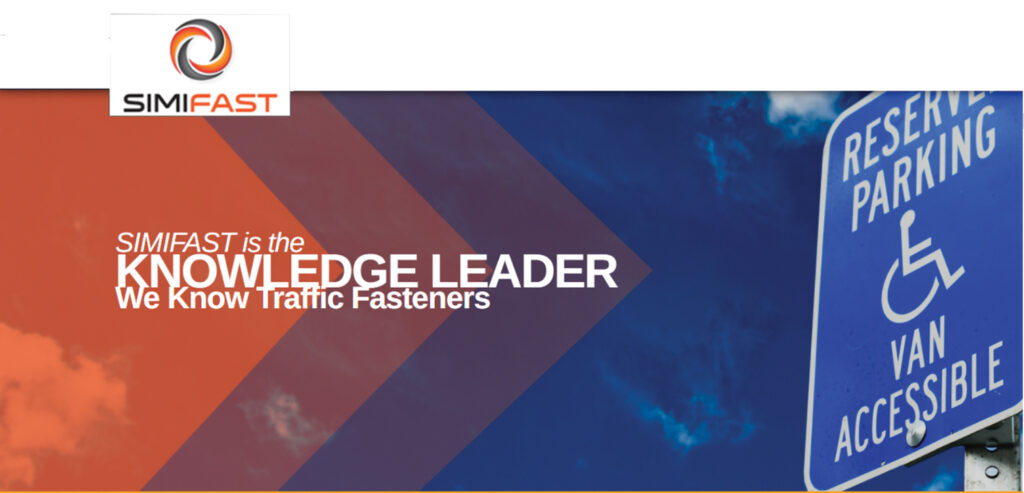 Fasteners can be a complicated subject, especially when wading through the various styles, sizes, materials and plating. However, getting the right fastener doesn't have to be complicated, especially with SIMIFAST. With over 40 years of continued business, SIMIFAST offers top-quality fasteners, exceptional service and design innovation at the most competitive prices.
"While our competitors carry a limited amount of specialty items, traffic sign hardware is our main business," Jamey Hall, SIMIFAST president, said. "No other company can match our depth of inventory or product knowledge. With our many years of experience, we know your needs better than any other traffic sign hardware supplier and can offer alternatives you may be unaware of. Our expertise has led to the introduction of many new fastener hardware options, meeting the industry's unique requirements."
Bill Whitmore founded SIMIFAST in late 1982, and the still family-owned and operated business has expanded both its personnel, space and part numbers while maintaining its personal service-oriented touch since that start. Since about 1990, SIMIFAST has focused on the traffic sign industry, expanding its product line by sourcing existing products, improving on others such as the drive rivets and designing from scratch many new traffic sign fasteners. Currently, SIMIFAST stocks more than 10,000 part numbers.
"I was hired by Bill Whitmore in 1991 when I was discharged from the Navy. I've now been here for 31 years and have owned the company since Bill passed about eight years ago," Hall said, noting his time with the company has allowed him to cultivate great relationships within the industry while furthering his knowledge of the industry. "I've used my military background as well and have applied that knowledge to this company." Hall did serve another 24 years in the Naval Reserves and retired after 30 years of service.
Whether seeking rivets, anchors, assemblies, bolts, brackets, clips, clamps, nuts or washers, SIMIFAST carries a wide range of stock, which can be browsed on its website. Street and highway pros have a one-stop shop with SIMIFAST, saving time and energy.
Another element that sets SIMIFAST apart from its competitors is its efforts to educate customers on the fastener industry, empowering them.
A unique service that SIMIFAST offers is its Fastener University. Hall said that the traffic world has to stock so many different inventory items that the fastener stock could be a small percentage of their stock but a very critical portion, especially if you don't understand it or it is intimidating. He created a section on the website where you can go to watch videos on how to measure a nut, bolt or washer, learn the difference between a screw and bolt or determine what plating is best for particular applications. SIMIFAST will even do a one-on-one Zoom meeting with you to give a personalized education of the fastener world.
Fastener University can be done at your pace. Each section features videos and documents designed to instruct and educate on all aspects of fastener technology. SIMIFAST also continues to expand its university's resources, providing great value for those in the industry.
"We would like to thank all of our customers and vendors for over 30 years of loyalty and support," Hall said. "We are positioned for growth, both in volume and product range, and look forward to your inquiries for our existing products, products that we don't currently supply and parts that do not yet exist!"
For more information, visit www.simifast.com or call (800) 959-8256.