International interest in the World's Leading Trade Fair for Water, Sewage, Waste and Raw Materials Management remains strong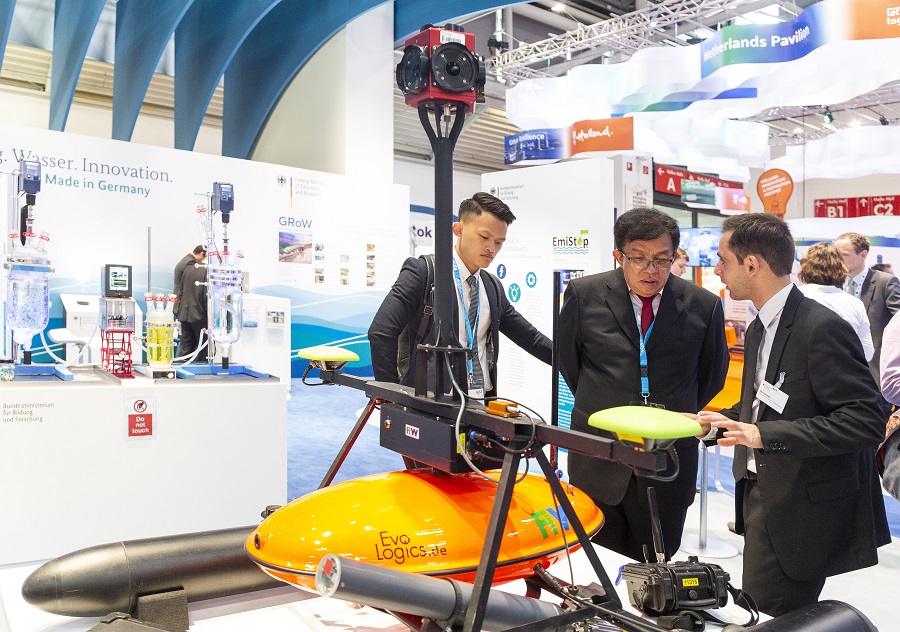 IFAT, the world's largest trade fair for environmental technologies will be held in Munich, Germany from May 30 to June 3, 2022.
The sustainable use of resources—and thus climate protection—is a major topic of IFAT Munich. The global community needs environmental technologies— the trade show brings them to life and provides the network to address the greatest challenge of our time. Preparations for IFAT Munich are running at full speed, with all 18 exhibition halls and a large part of the outdoor area occupied. There will be international joint pavilions from Belgium, China, Denmark, France, Great Britain, Italy, Japan, Canada, the Netherlands, Austria, South Korea, Switzerland, the Czech Republic, Turkey, Hungary, and the U.S. Many national and international associations are actively involved in shaping the trade show program, be it as exhibitors, with special shows, live demonstrations, solution tours and lectures.
The start-up area is more popular than ever and the topics water and sewage treatment are among IFAT Munich's largest exhibition areas. The water management adaptation of cities and municipalities to climate change is one of the core topics of the world's leading trade fair for water, sewage, waste and raw materials management. Partner institutions of the show, such as the Bavarian Ministry of the Environment, the DWA and the German Federal Environment Foundation (DBU), will organize matching events in the fair's conference program. Furthermore, the German Association of Local Utilities (VKU) plans trade fair tours to present specific solutions for heavy rain and flood prevention.
We invite you to join us at IFAT May 30 – June 3rd in Munich, Germany. For more information please contact Karen Vogelsang at kvogelsang@tssworldwide.com.