Challenge to stoke traffic solutions in West Lafayette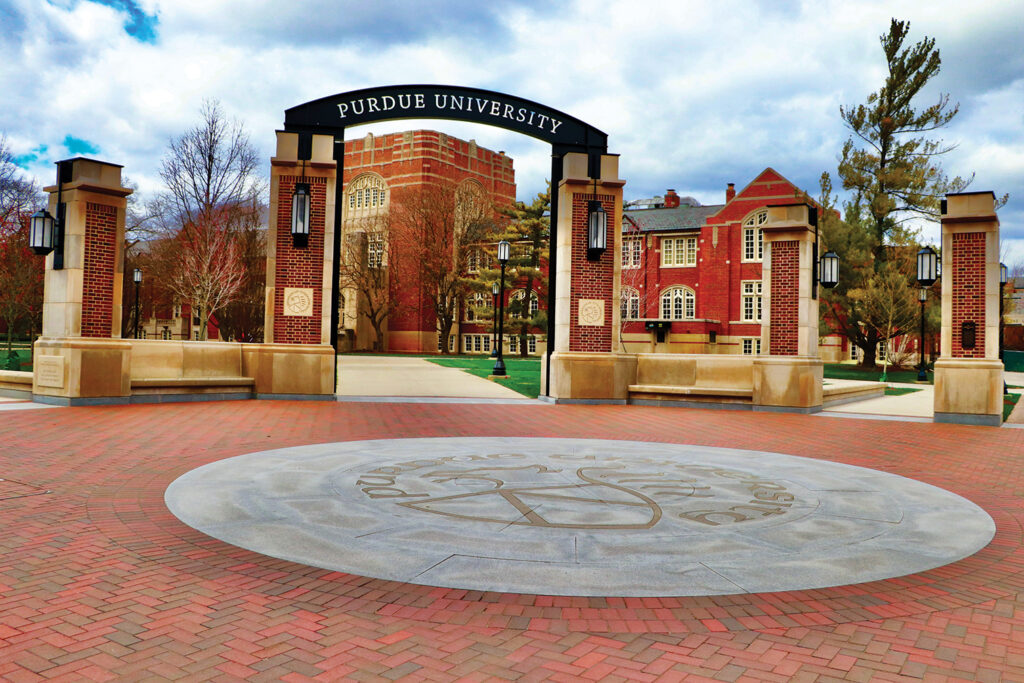 In Indiana, the Innovation Partners Institute at the Purdue Research Foundation — together with partners — is looking for new solutions to a familiar problem via the West Lafayette Smart Cities Challenge.
Purdue University in West Lafayette has about 50,000 students who descend on campus each fall. This means the population of the Midwest city doubles overnight. And that much growth over a few days' time can spell trouble in terms of collisions between vehicles, pedestrians and people on other forms of transportation. This can be a recipe for injury or even death.
This problem is on the radar of Erin Easter, director of development with the city of West Lafayette. So, when the Purdue Research Foundation contacted the city about coming up with a plan that they as a community could research, she and her team were all ears.
They were connected with partner US Ignite, a high-tech nonprofit with a mission to accelerate the smart community movement. Its public-private partnership programs leverage advanced networking and data science to drive key outcomes for communities. Its work also enables new opportunities for wireless and IoT research designed to help narrow the gap between cutting-edge experimentation and scalable, real-world technology deployments.
"So once we started having the conversation with US Ignite, we came up with a lot of ideas about potential research projects. But the one that we kept coming back to was this idea of keeping all of our citizens — our students and our visitors — safe. Purdue has a number of successful athletic teams that draw a lot of people to the community. And we have a responsibility to them, just like we do with the rest of our citizens, to keep everyone safe while they're here within our city."
The takeaway of the meeting of minds was they needed to find technology-based solutions that would serve to reduce the number of vulnerable road user impacts so people on foot, bikes or scooters would be equally safe. In other words, it goes back to a key question: "What can we do with the tools that we already have, as a data point, to reduce those traffic conflicts?"
As the city of West Lafayette's director of development, Erin Easter is focused on all elements of community growth and quality of place. (Photo provided)

Currently, 19 street cameras and sensors capture video analytics and sensor data in West Lafayette, Ind., around the Purdue University campus. (Map provided)
According to Easter, they're partnering with Miovision — a developer of smart technology for cities — which has a beta test in the works involving a pedestrian detection system. Miovision's technology helps cities sense and understand what's happening at the intersection in real time.
"We have them at all of our major intersections surrounding the campus," she said about this solution. "So, it's a tool that's ubiquitous, to help us get an idea of potential conflicts and how many times this happens during a day to set some kind of a program or solution, which is what we're really looking for — to reduce that number of conflicts."
Easter said they're still seeking proposals from other parties. The West Lafayette Smart City Challenge welcomes proposals from any U.S. university-based faculty and/or student (graduate or undergraduate) teams; or U.S.-owned and -operated startups or businesses with fewer than 25 employees.
"So, we opened the competition in September, and the first wave of selection happened at the end of the year," she said. "We just finalized it on Jan. 3, and we have three teams who are moving forward, exploring how they might be able to use our city data to explore how we can keep our guests and our citizens safe."
According to Easter, there was a great amount of interest from the community in the competition. They had nine proposals total, and three were selected.
"There's a $15,000 kind of research incentive for them," she said. "They can use it on materials and/or data — whatever they need to, to come up with a solution. And they will compete for the winning project in the spring. They'll use this time to test their theories and come up with the process (based) on what the data is telling them, and then try to put it into practice to prove how their solution would benefit the city."
For the third phase, one finalist will pilot its solution for the city of West Lafayette and gain access to potential investors and a one-year membership to NT Convergence.
For more information about the competition, visit https://discoveryparkdistrict.com/wlsmartcitychallenge-21.