Hyattsville welcomes its first all-electric refuse truck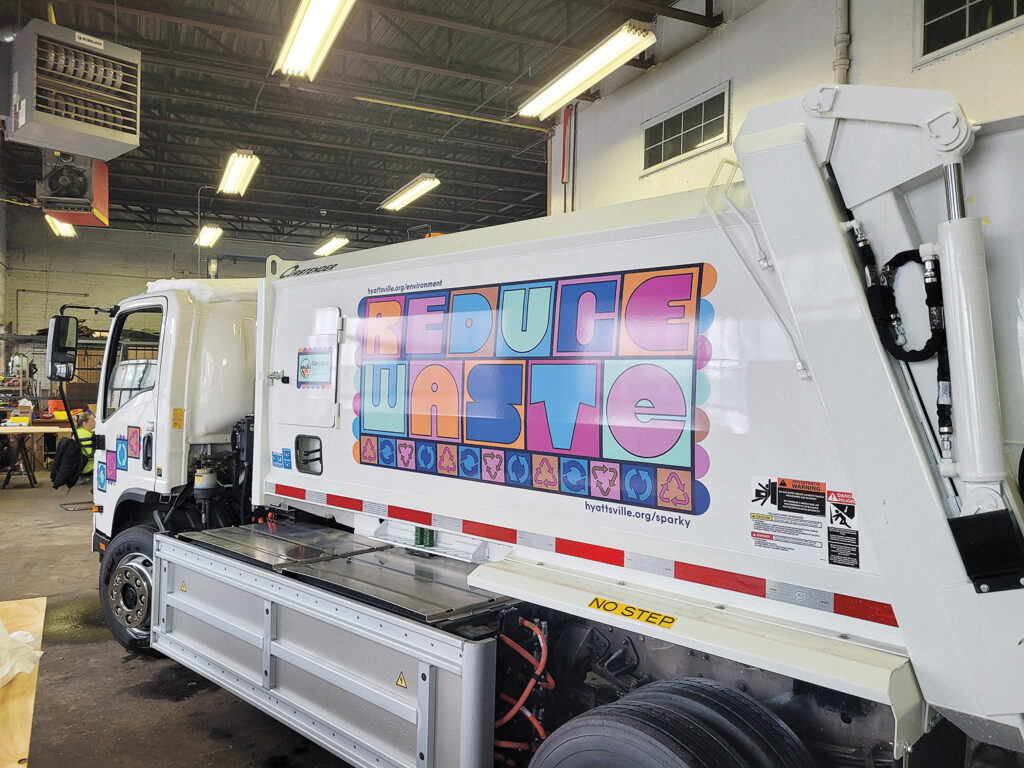 Make way gas guzzlers! There's a new fleet vehicle that city governments are lining up to employ.
The city of Hyattsville, Md., is one of many cities that have recently implemented electric-powered refuse trucks to combat its carbon footprint, welcoming its first in 2021. One of the city council members even named it Sparky. She's tiny and quiet and quite expensive, but Hyattsville Director of the Department of Public Works Lesley Riddle said she's worth it.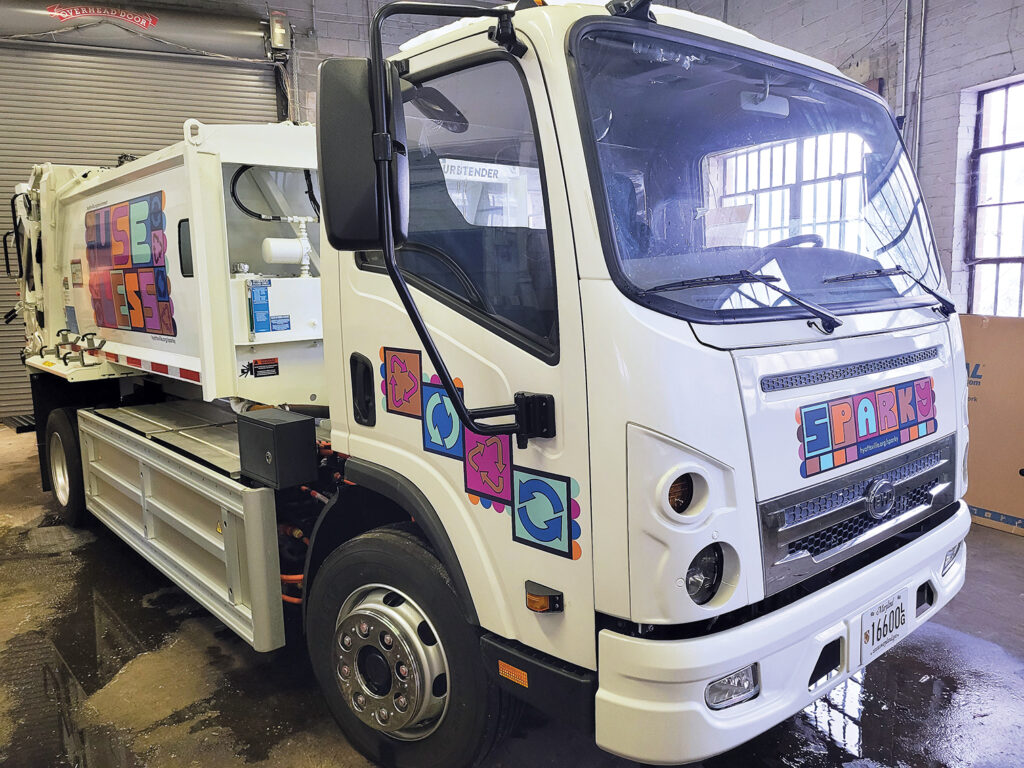 "Often for small municipalities, it's a tough decision financially," she said. Lucky for her, Hyattsville is one of the larger cities in the state, with approximately 20,000 residents. The truck cost the city nearly $500,000, and improved electrical infrastructure to support it and future vehicles amounted to about $100,000, but Riddle believes it'll pay for itself in the long run when compared to gas or diesel.
"If you think about it, the upfront cost is all of your investment," she explained. "The maintenance on an electric vehicle is much lower than it is on a gas or diesel vehicle. You're getting the return over the years."
Savings in gas and maintenance make up for the cost, she said, and the return on investment for the environment is a trade-off Riddle, who holds a master's in environmental science, couldn't ignore.
"We have to start thinking about our built environment and our natural environment as cohesively as they are," she said. "It's important to the city and industrial management. We've got to change. We have to start doing things that are far more sustainable than has been done in the past."
The East Coast has seen a lot of sustainability action in recent years. Electric vehicles are popping up all over the New England states, and New York has some of the most progressive protocols in the country, but Sparky is the first of her kind in Maryland.
"In urban centers, there's a real shift to change and lessen our carbon footprint and in my mind, it's remarkable because we're so generated by gas and diesel equipment."
A grant from the Maryland Energy Administration supported Hyattsville's refuse truck. Prince George's County, where Hyattsville is located, has one of the most aggressive climate change initiatives in the state, Riddle said. Hyattsville's sustainability plan has been in place for half a decade, including everything from stormwater mitigation and sustainable bus shelters.
"Collectively, the city has done so much to begin to alter the way we look at things."
Residents, too, are encouraged to do what they can to create a sustainable environment, whether it's simple things like recycling and composting or more expensive things like investing in all-new electric-powered vehicles.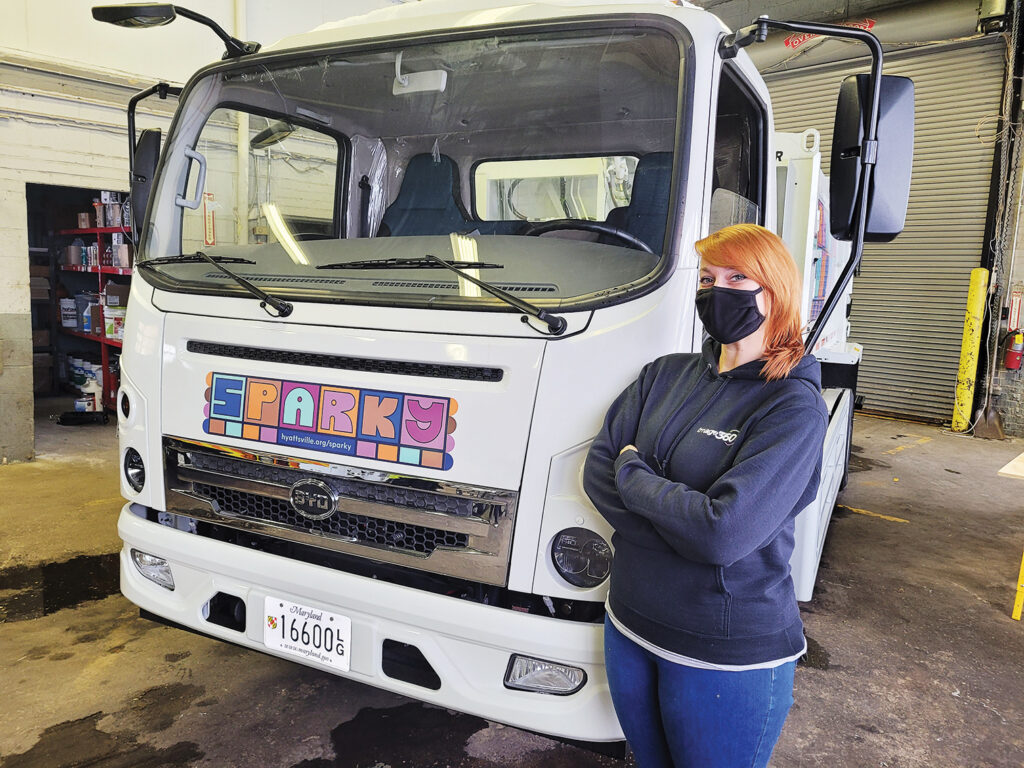 "Everybody says, 'Oh well, it's just a little bit,' but a little bit is better than nothing. If everybody does a little bit, it's a whole lot."
The electric refuse truck comes with loads of other benefits beyond its environmental perks — like being able to get to alleys while not causing a disturbance.
"The cool thing is it's quiet," Riddle said.
Riddle also offered advice for municipalities interested in starting their own eco-friendly fleet: namely, do your research. This includes knowing the company and the upfront costs. It's equally important to gather insights from the community and city workers about their desires.
"Always make sure you're getting buy-in from staff and residents," she said. "Most of the time, what you're going to hear is, 'I want good service.'"
Community meetings are a good way to reach out.
"We have to start looking at the places where we can make a difference," Riddle said. "Noise pollution, air pollution, kids suffering more and more from asthma as well as adults — it all starts by looking at the things we can do with the city to make a difference. It has to happen a whole lot faster than not, and that's the reality of it."
Overall, Sparky has been well received, with residents being excited about her deployment.
"It's cool and exciting that we have this," Riddle said. "We're super excited to have this vehicle and have other people get to see this and talk to us about it."