Elk Grove, California, a city on the move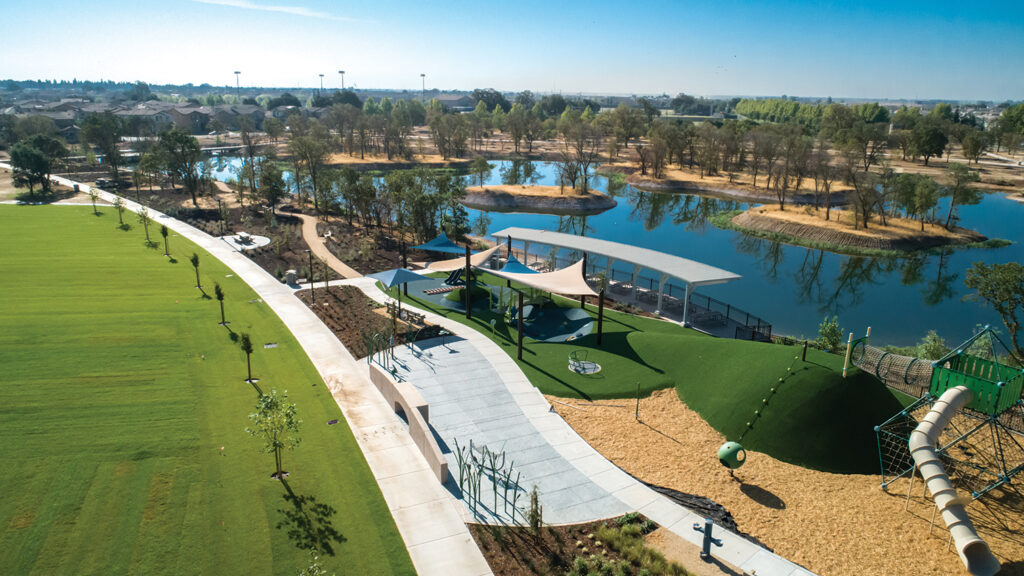 Elk Grove, Calif., is a city on the move. Once a sleepy suburb of Sacramento, Elk Grove has made significant strides to become a destination location since its incorporation in 2000. With multiple private and public development projects either recently completed, currently under construction or in planned review, the city is well on its way to attracting new residents and tourists alike.
Central – District 56
Located in the center of the city, District 56 is home to several new improvements, including a 28-acre nature preserve, 50-meter lane aquatic center and a new community center.
Nature preserve
Thanks to a $3 million land grant from California State Parks, along with a grant through the National Fitness Council, Elk Grove recently developed its own "central park," showcasing a 4.3-acre lake, a network of trails and an outdoor fitness court. In addition, the city hopes to attract a return of native wildlife migration, including the burrowing owl, through the newly developed green space.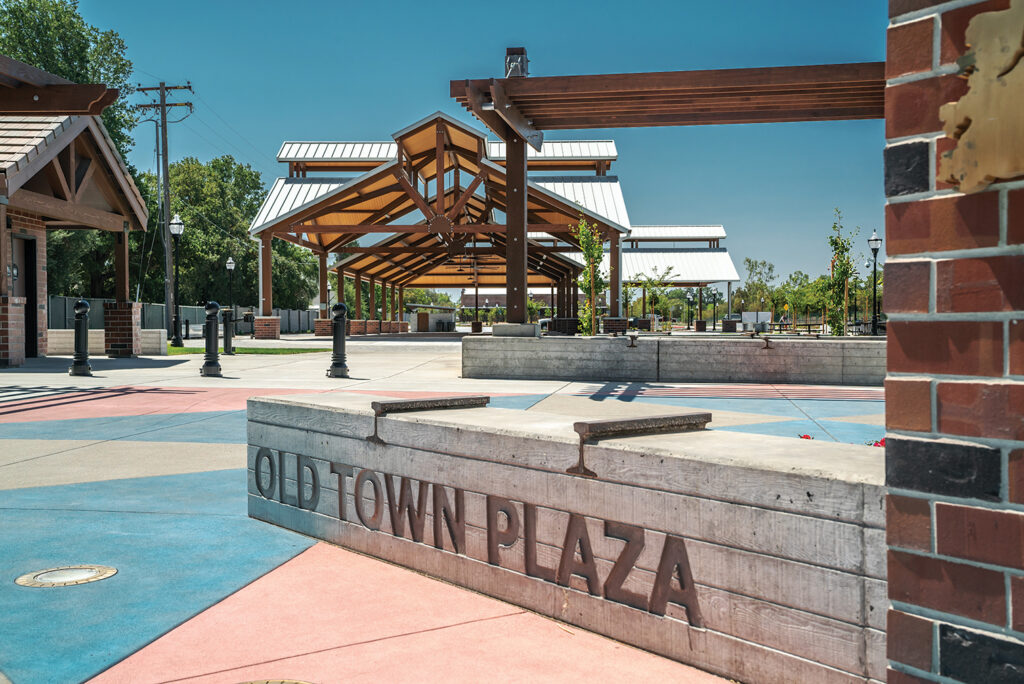 Aquatic center and community center
In the last three years, Elk Grove has also opened both a new aquatic center and community center, reaching all ages of the growing population. The aquatic center is home to two local swim teams and boasts an outdoor 50-meter pool, creating an opportunity to host area swim tournaments and attract sporting tourism. The community center, meanwhile, offers multiple services to veterans and the aging population of Elk Grove.
"As more of our population approaches 55 years and older, we wanted to make sure that we're serving the needs of these populations through these new amenities," said Kristyn Laurence, public affairs manager.
North – Project Elevate
Just north of District 56 lies another part of the city slated for revitalization through Project Elevate, a unique combination of retail, entertainment, dining and residential uses. As the name implies, the goal is to elevate the level of these mixed-use amenities while promoting pedestrian activity and offering central, public gathering spaces. A multiphase project, these new developments could take up to 15 years for completion and would enhance the city's efforts to attract and retain new residents.
"Before the pandemic," said Laurence, "residents were commuting to Sacramento and other locations beyond Elk Grove. With more people working from home, these quality-of-life amenities are even more important. We want people to know that they don't need to leave Elk Grove to work, dine, shop and play."
East – Old Town
Just east of Highway 99 lies the Old Town Historic District. Efforts to reinvigorate this area include converting what was once a rock and gravel quarry into Old Town Plaza, a new community space complete with a park and pavilion. The renovations are also attracting private investment, such as Dust Bowl Brewing Company, which revitalized a 100-plus-year-old wine and grape storage facility into a new taproom, and School of Rock, offering music lessons and group band practices to preschoolers through adults.
"Old Town improvements are still very much a work in progress," said Laurence, "but there's been some significant accomplishments this year. We reopened the Old Town Plaza last July, adding programming to the space with monthly food trucks and a farmer's market. A holiday vintage market in December coincided with the opening of the new brewery, bringing new traffic into that space."
Other projects
As if a new green space, a reinvigorated historic district and a new, urban mixed-used community weren't enough, Elk Grove has three more significant projects coming down the pike.
Sky River Casino
The first of these is the Sky River Casino, developed by the Wilton Rancheria Tribe in partnership with Boyd Gaming and slated to open in 2023.
"Not only will the casino bring revitalization to the tribe," said Laurence, "but it will also create an opportunity for more night life, entertainment and dining options, drawing additional visitors and supporting the local economy."
A memorandum of understanding between the tribe and local municipalities includes the sovereign nation's commitment of $130 million investment in supporting the community in a variety of ways, including maintaining roads and public safety.
"This agreement will provide for additional support to non-profit organizations and school districts as well as local emergency services,"said Laurence.
The Elk Grove Community Center offers programming for all ages. (Photo provided by Elk Grove, Calif.)

Dust Bowl Brewing Company revitalized a 100-plus-year-old wine and grape storage facility in the Old Town Historic District. (Photo provided by Elk Grove, Calif.)

Elk Grove's aquatic center is home to two local swim teams and boasts an outdoor 50-meter pool, creating an opportunity to host area swim tournaments and attract sporting tourism. (Photo provided by Elk Grove, Calif.)
Hospital
Currently, Elk Grove doesn't have a hospital within city limits; something the city is hoping to change in the near future. Dignity Health is spearheading efforts to build a 30-acre hospital, complete with an emergency room, operating rooms, intensive care, women's health services and more.
"We are really looking forward to having all these services right here in Elk Grove," said Laurence. "The hospital will also be a great generator for jobs."
Zoo
Clearly, the city council and development team in Elk Grove have been busy. "Most recently, we announced an exclusive negotiating agreement with the Sacramento Zoo to potentially build a new zoo in Elk Grove," said Laurence.
If discussions are successful, the new zoo would be located in the Kammerer Urban Design Study Area, part of the city's Southeast Policy Area. The project would likely be built in phases over a period of several years and become a world-class zoo and cultural attraction for the entire region.
To say that the city has been busy is an understatement, and these projects don't even include improvements to Kammerer Road, diverting traffic from downtown Sacramento and increasing development opportunities, such as a recent collaboration with Kubota Tractor Corporation, which purchased 44 acres of land in Elk Grove with the goal of developing a new Kubota Western Division Office and larger equipment distribution hub.
With all these projects underway, one thing is certain. Elk Grove is a city on the move—and well on its way to becoming a destination location. You can learn more about all the projects underway in Elk Grove at elkgrovecity.org.