Purchasing technology calls for ever-changing strategies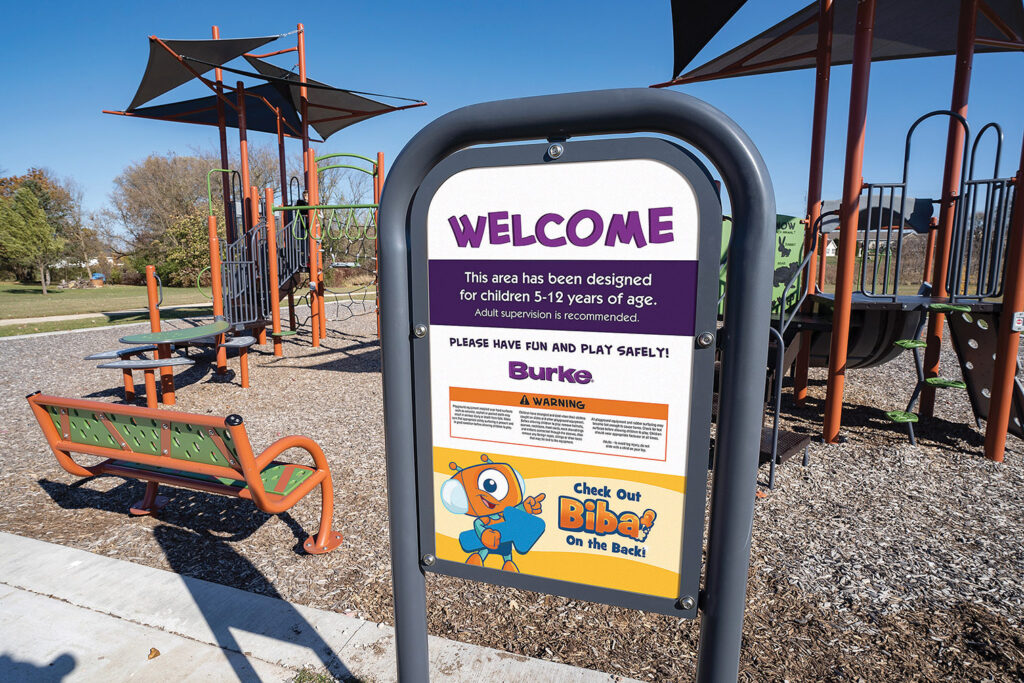 Technology creeps into every aspect of our personal lives — inside cars, appliances, furniture and plumbing fixtures — it's not just laptops and phones anymore! Transitioning to the municipal office, the same would be true. The use of technology, or the way it's embedded into everyday products, has made procurement offices rethink past strategies.
Sergio Paneque, former CPO for the state of New York and Michigan, said, "We need to redefine procurement's objectives and set reasonable expectations on what can be planned and promised in delivery of complex IT modernization efforts. By adopting more agile procurement methods and shifting away from fixed-price, low-bid solutioning brings better value and more qualifications-based selections."
Fleet technology increases efficiency and safety
Using systems that communicate fleet vehicle locations, safety metrics and engine diagnostics in real time allow municipal managers better manage their fleets. Known as telematics, this technology can also play a major role in improving driver safety. Providing greater visibility into driver behavior assists supervisors in enforcing policies and identifying opportunities for targeted driver risk profiling and safety training.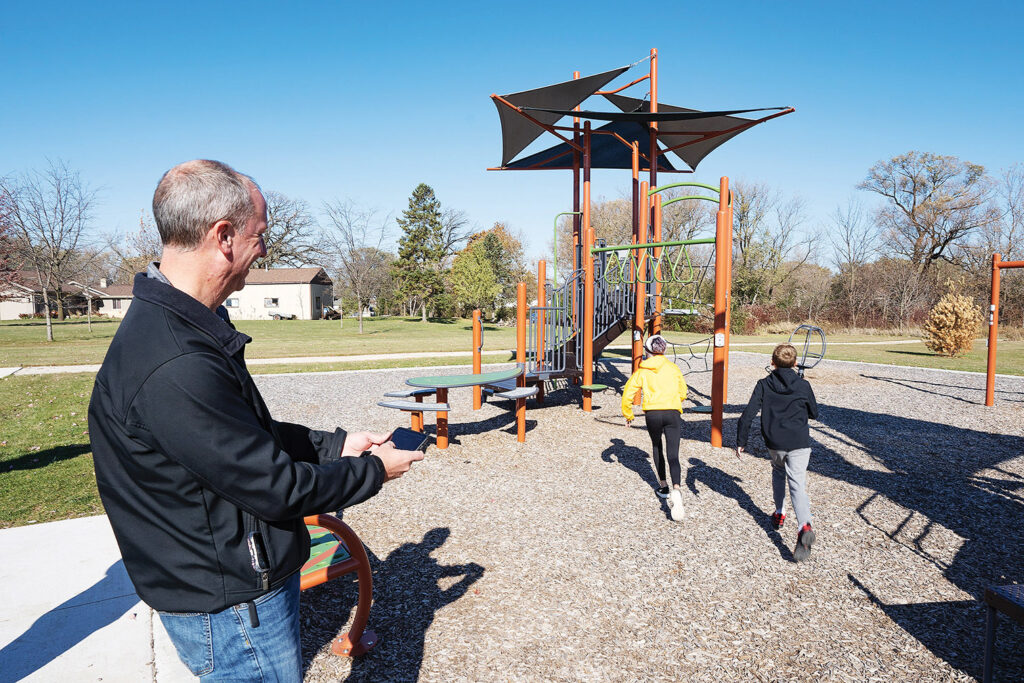 A 2020 policy survey of Element Fleet Management Corporation, a fleet management company, demonstrated that 49% of its clients had changed their vehicle selector (model or trim level) to include desired advanced-safety features for their drivers.
One client in the pharmaceutical industry wanted to leverage specific vehicle safety features to make their fleet safer for drivers while also reducing total fleet spend. Implementing a program focused on three specific safety features — lane departure, automatic braking and blind-spot warning — resulted in a 50% reduction in their accident rates upon a full-roll out. Another electric utility customer implemented a telematics pilot focused on enforcing speeding policies, decreasing idle time, ensuring seatbelt usage and reducing erratic driver behavior. The successful program helped achieve the goals, as evidenced in the pictured chart.
Playgrounds — not child's play anymore
The typical municipal playground with slides and swings is beginning to incorporate technology as well. BCI Burke, a leader in play, playgrounds, outdoor fitness and recreation products, and Biba Ventures, a leader in the smartphone gaming world, joined forces to keep kids moving, imagining, engaging and playing at the playground longer.
"Kids develop important social, emotional, communication, cognitive, physical and creative skills through play," said Brian Johnson, COO at BCI Burke. "Time spent playing is crucial to developing these skills that transcend the playground and take them into adulthood."
When entering a Burke playground featuring Biba, a parent or caregiver turns on their phone's app, so the child can play the games. The Biba games are free to download and provide clear directions for kids to help explore different ways to use the play space and interact with each other. Focused on elementary school children, the added value is that it requires no electricity, magnets, Wi-Fi, or any additional infrastructure and can be set up in minutes.
The app goes one step further by helping park managers better understand their park usage, compare playground facility usage and provide quantitative data to support future budget requests.
Michael Phelan, president and CEO of BCI Burke, stated, "I played Biba games with my children and saw them moving more, imagining more, and I was able to really play with them. Our customers are also seeking information to help plan for playground maintenance or prepare budget requests for new playground equipment."
Furniture built around technology
With the modern digital age, technological gadgets are increasingly more common in our everyday lives, resulting in smarter, high-tech furniture becoming the norm. Whether it is lobby seating equipped with USB charging ports, built-in tablets into tabletops or cubicle walls, or special lighting that adjusts upon touch or verbal command, new options are being developed all the time.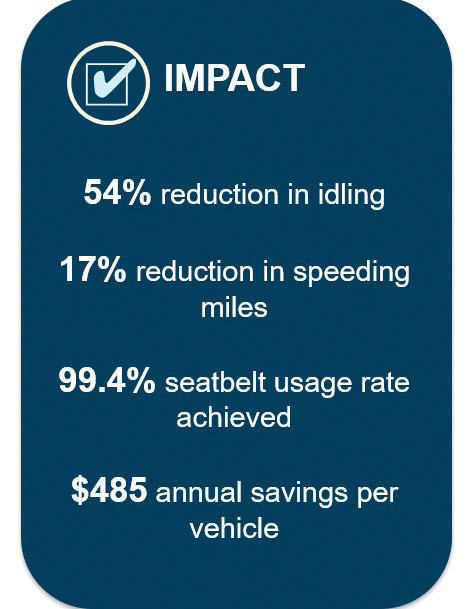 According to Anna McClelland, vice president of Specialty Markets at OFS, "Most of our clients tend to think of furniture as a commodity. While that's certainly true, technology creeps in as well."
In the past, government procurement teams primarily searched for cost-effective, practical and visually appealing furnishings. The ultimate purchase was usually completed by looking through a paper or online catalog, making a selection, issuing a purchase order, and then waiting for the delivery.
McClelland continued, "While there are increasing technology options within product lines, one of the biggest transitions are in tools that help customers visualize and ultimately purchase these products."
Rather than visit a showroom, clients now visualize the space and placement of the furniture from their laptops. Seeing the product image evolve as the finishes materialize on the chosen chair or desk is fast becoming a well-sought after purchasing methodology.
McClelland added, "In another feature, our engineers and designers can create custom product solutions that come to life through renderings. For a recent middle school, our representative created a '360 view' of the classroom with the furniture in it. Having that sense of scale and materiality context brought greater comfort to that decision-making process. Realizing that you can have a curated experience is a great value and one that shouldn't be overlooked."
Supporting local businesses while purchasing online
Government procurement professionals, particularly when working remotely, desire the same convenience they enjoy as consumers. Amazon Business, through an OMNIA Partners cooperative agreement, now enables public agencies to acquire needed supplies through a dedicated business portal. Especially during COVID, many public sector organizations turned to Amazon Business to meet demands in personal protective equipment supplies, including surgical masks, face shields, medical transport ventilators, hand sanitizers and wipes.
In an effort to include local businesses through this same portal, the city of Miami, Fla., is one of several major municipalities partnering with Amazon Business to offer the ability to search and purchase goods from local suppliers.
According to Annie Perez, director of procurement, "more than 230 attendees participated in the webinars, and as a result, several are in the process of being on-boarded by Amazon Business as sellers. To distinguish local vendors and encourage city purchasers to buy local, Miami-based businesses appear in search results with a green checkmark next to their listing and are tagged as 'approved' by Amazon Business."
Emphasizing air quality is an increasing challenge
Due to concerns about COVID-19, there is more awareness around indoor air quality than ever before. According to Jeremy Lee from Trane Commercial Systems, "I've worked with commercial and government facilities teams for over 18 years and have never seen a time like this. It is literally unprecedented."
IAQ solutions can seem complex, and the results are difficult to measure. However, Lee stated, "If we take a holistic view and a methodical approach, we can evaluate and prioritize all viable options."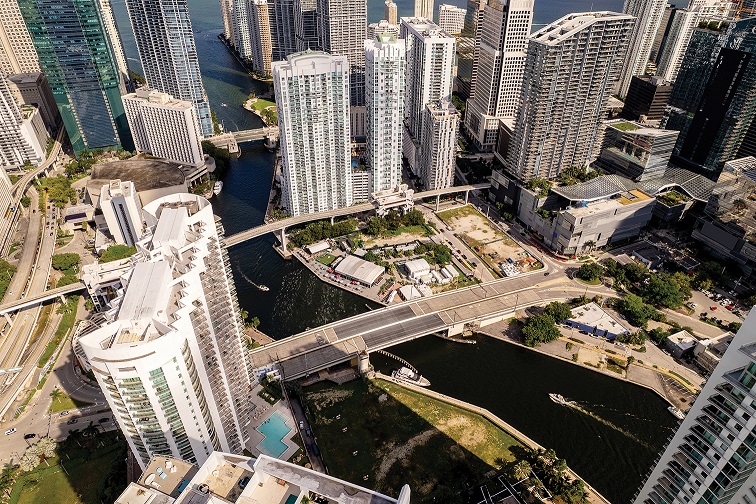 Often the first step is to analyze the current state of a building's function, which is accomplished by analyzing data of the building's indoor air quality. Aligning to the latest guidelines the Centers for Disease Control and Prevention for operating HVAC systems is key. A final step is mitigation with the development of occupant-centric strategies, with the four key pillars of IAQ: dilute, exhaust, contain and clean.
Taking advantage of all the available technologies has been a challenge for facilities maintenance teams in recent months. Trane's Lee continued, "Municipalities should consider all technical options. Managing both quality with cost is always a challenge, and prioritizing good, better and best can help with budgeting."
Leveraging a cooperative strategy
Cooperatives play a big role in enabling new strategic contracting efforts in technology. Robb Reid, director of Enterprise Solutions at Sourcewell, a government entity with cooperative contracting services, stated, "Cooperative organizations are uniquely positioned to help create IT solutions that can be leveraged across jurisdictions to improve functionality, cost efficiencies and seamless data flow for residents and employees. National contracts allow members to employ agile procurement methods without making the investment in time and talent to develop these methods in their home jurisdictions."
According to data from CoProcure, the country's largest free search engine for cooperative contracts, local entity demand to utilize cooperative contracts is growing. Over the last year, CoProcure has seen the total number of searches on their platform increase by over 30% month over month. Public entities expect to be able to find more types of goods and services available through cooperative contracts.
"We're seeing a new phase of growth around cooperative procurement, enabled by technology and accelerated by COVID-19," said CoProcure CEO and cofounder Mariel Reed. "It's a really exciting moment for collaboration in procurement!"