Starkville launches custom recycling program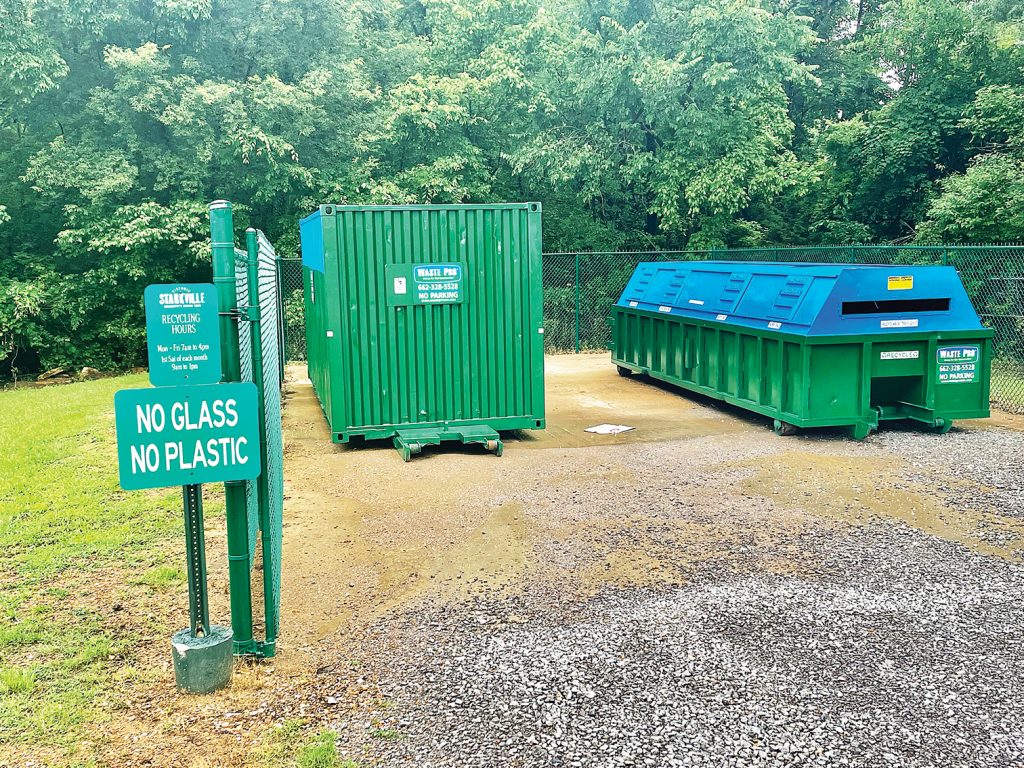 Municipal recycling programs have had a tough time lately. Markets like China and Malaysia, where recyclables were being sent, found that their own citizenries were generating enough recycled material to satisfy their expanding manufacturing economy.
The cost of recycling was not paying municipalities to recycle. Instead, cities were paying to send their recycled bottles, cans and paper away.
And then came the pandemic. Trash and recycling pickup slowed dramatically when public works departments found themselves understaffed because of employees who became ill or had to quarantine because of a sick family member.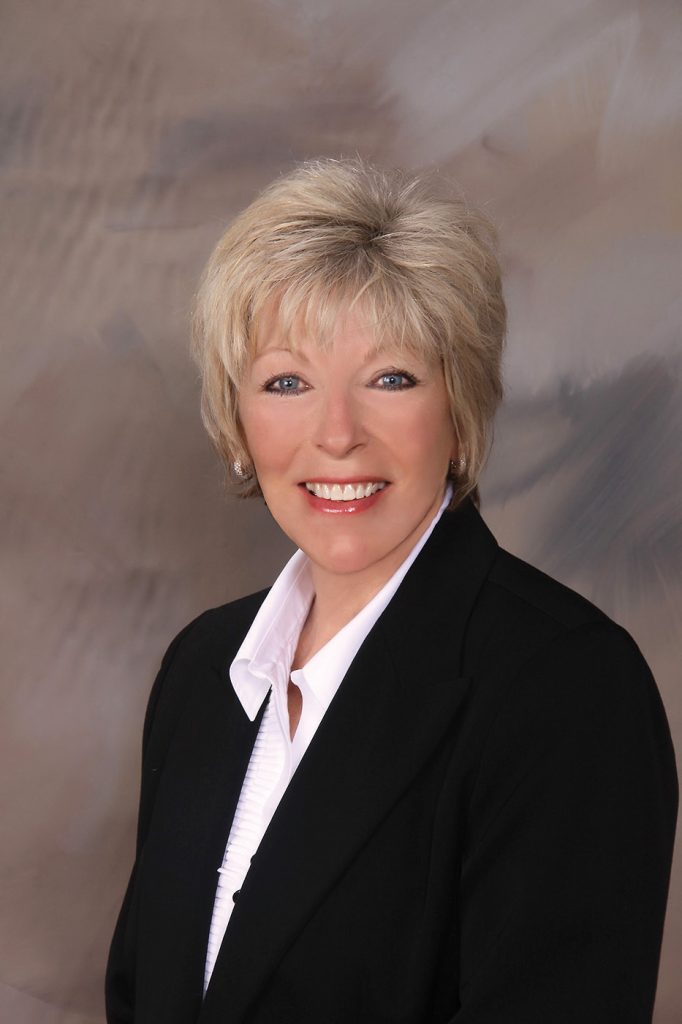 Recycling troubles hit Starkville, Miss., squarely in the pocketbook last year when its contract with Waste Management to haul collected recyclables to nearby Tupelo rose from about $40,000 to $60,000, and revenues from those recycled materials totaled only about $24,000.
Located in eastern Mississippi, Starkville was founded in 1831 as Boardtown because of a sawmill operation there. Later it was renamed to honor John Stark, a general in the American Revolution. The city of just under 26,000 residents is also home to Mississippi State University, a land grant college started in 1878.
"We are attempting to be mindful of our carbon footprint," Starkville Mayor Lynn Spruill said.
The Waste Management recycling program allowed people to place bottles, cans, plastics and other recyclables in green bags and later bins at curbside for pickup. The service was free to city residents.
With the arrival of the COVID-19 pandemic in March 2020, the city discontinued curbside pickup and opted for a drop-off location at the city's sanitation building. The idea seemed to work until the amount of contaminated or nonrecyclable materials increased, and so did the cost for transporting those materials.
"If you have a ketchup bottle that's got a little bit of ketchup at the bottom, it's no longer recyclable. If you have a greasy pizza box, that's not recyclable," Spruill noted. Those mistakes by residents cost the city.
By late 2020, the rising costs of the recycling program spurred the Starkville Board of Aldermen to suspend it.
As Starkville emerged from the pandemic and resumed full operations, Spruill said city officials began looking for a plan that would work best for both residents and the city's budget. She said they considered working in partnership with MSU to adopt their recycling program, which is managed by Waste Pro of Columbus, Miss.
"While I love to partner with MSU when the opportunity presents itself, sometimes it's better not to do that, and this was one of those times," she said. The university has placed recycle containers all around the campus and "has a bit more control over that than we would," Spruill added.
The partnership would have been a pay-as-you-go plan, in which residents would drop off recyclable items in bags purchased from the recycler. The bags would have identified them as paying customers.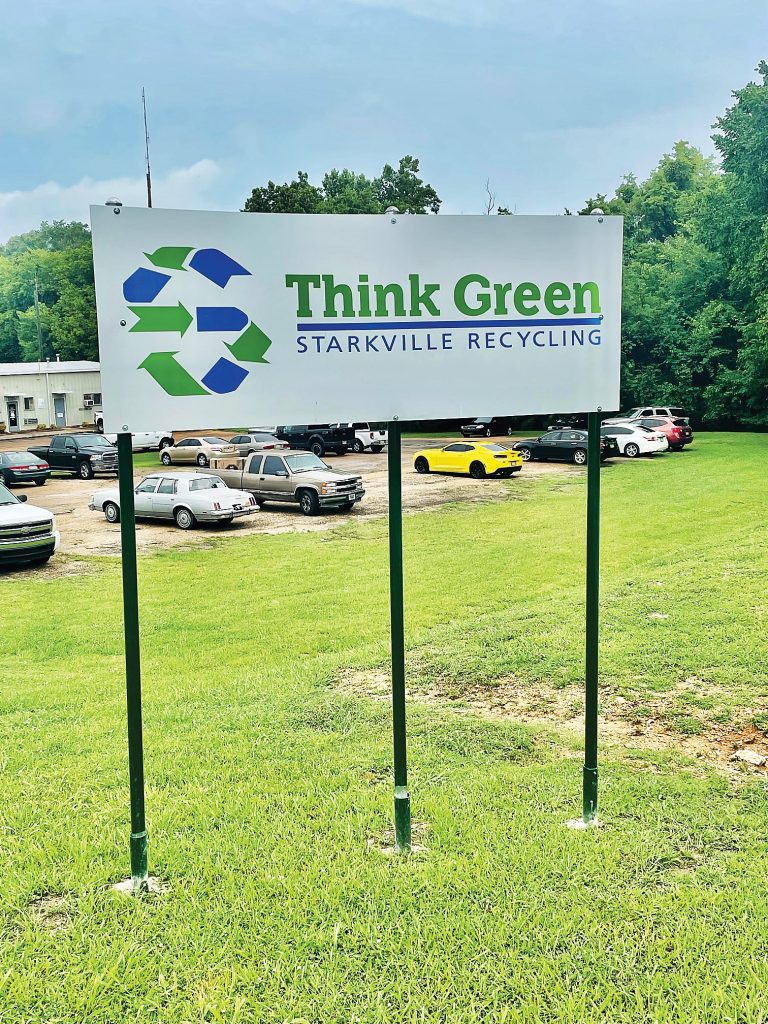 Instead, Starkville aldermen Sandra Sistrunk and Hamp Beatty investigated options and decided to pursue a program with Waste Pro of Lowndes County that would just be for Starkville.
The new recycling program does not require special bags and allows residents to bring their recyclables in any container and to sort the items into large bright blue and green containers at the recycling site. The city's new "Think Green" site is located at the Starkville Sanitation and Environmental Services Department building.
The site is staffed and open to the public from 7 a.m. to 4 p.m. Monday through Friday and 9 a.m. to 1 p.m. on the first Saturday of each month.
Recyclable materials accepted include tin and aluminum cans, paper and cardboard, a popular item in many households. Spruill observed that with the pandemic, more and more households seem "to be getting lots of cardboard boxes through the mail."
Plastics are not accepted at the site due to the limited market for recyclable plastics. Glass is not accepted because of the potential for injuries and damage from broken glass.
The city's website has a special link to inform residents about the program and what materials are accepted. It also includes suggestions for the disposal of materials not accepted.
As of June, Spruill said the new plan seems to be "working fine." She said it was too early to have any statistical analysis about the program since it has only been in operation a few months.
Recycling is part of the city's comprehensive plan, Spruill noted. In keeping with Starkville's mindfulness of its carbon footprint, she said, the commitment to recycling is a portion of the city's sustainability and Leadership in Energy and Environmental Design policy.
The plan calls on the city to support a "stable, diverse and equitable economy, protect the quality of the air, water, land and other natural resources, (and) conserve native vegetation, fish, wildlife habitat and other ecosystems" as well as minimizing "human impacts on local and worldwide ecosystems." This includes providing recharging areas for electric vehicles and encourages LEED certification for all new construction of commercial and residential facilities.