VMAC: The leader in compressed air innovation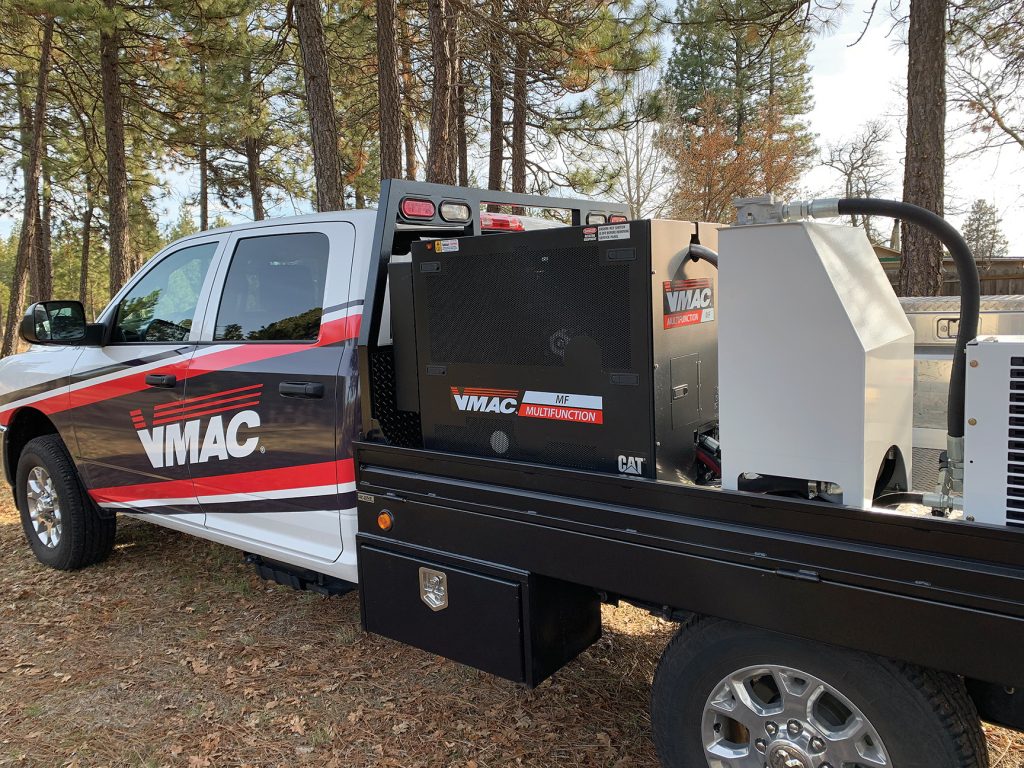 Celebrating its 35th anniversary this year, VMAC has earned a reputation for manufacturing innovative mobile air compressors and multi-power systems with extraordinary build quality, durability and reliability. Public works fleet managers and operators in the United States, Canada and around the world rely on VMAC systems to work in the most challenging applications, climates and environments.
VMAC was founded in 1986 by two mechanical engineers, Jim Hogan and Tony Menard, who started a small machine shop, building disposable jet engines for the military. Once that contract ended, Hogan and Menard began working with a service truck builder who needed new air compressor mounting brackets. The truck builder's current brackets kept breaking, resulting in air compressors falling off its trucks on the highway. VMAC delivered high-quality and durable brackets, which landed it a loyal customer and established it within the mobile air compressor industry.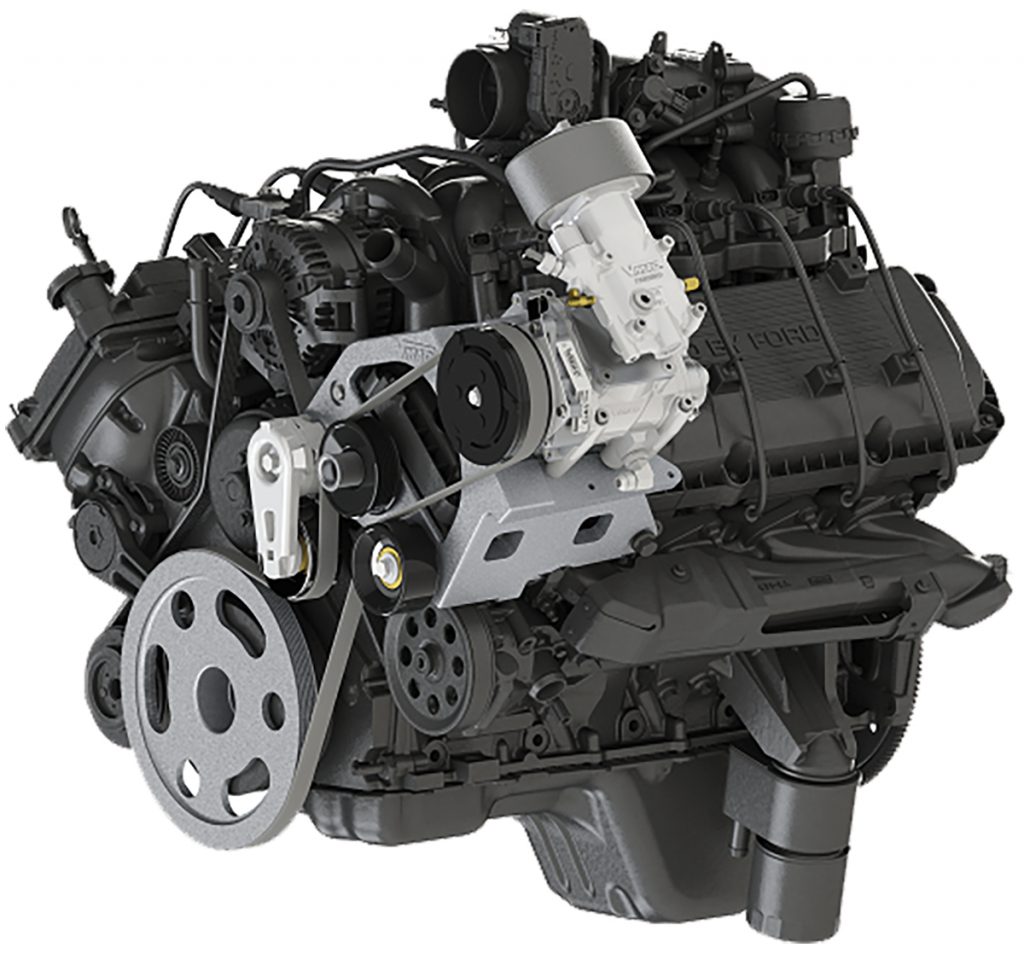 In 1996, VMAC changed the industry by inventing the first engine-mounted rotary screw air compressor, UNDERHOOD. In the years following the release of UNDERHOOD, VMAC developed several new product lines and gained a reputation for world-class mobile air compressors.
Suez North America is an environmentally friendly water utilities company headquartered in Paramus, N.J. Bruce Ottogalli, transportation manager for Suez, chose UNDERHOOD air compressors for his fleet's new trucks. He spoke with his crew about the fleet upgrade and found their number one request was to have more space on their trucks. To achieve this, Ottogalli sought to replace their bulky 1,000-pound diesel-driven air compressors with something more compact and lightweight.
After some research, Ottogalli learned UNDERHOOD150 air compressors are powerful enough to run a jackhammer while also freeing up about three extra feet of storage in the back of each truck. And what's more, he discovered UNDERHOOD150 air compressors weigh about 80% less than diesel compressors. The switch to UNDERHOOD was a no-brainer.
"It's great to report the fuel and cost savings year over year since making these changes to the fleet," said Ottogalli. "It's rewarding to see that we continue to reduce our environmental impact, and it's great motivation to continue finding new ways to keep innovating."
Today, 25 years after the invention of the UNDERHOOD rotary screw air compressor, VMAC's growing team consists of 140 hard-working, dedicated people who constantly push the boundaries in pursuit of excellence. VMAC'S world-class team designs, engineers, manufactures and assembles each air compressor system in a 40,000-square-foot facility in British Columbia, Canada. Investing in manufacturing capabilities allows VMAC to manufacture the air compressor and multi-power systems almost entirely in-house. VMAC can build custom systems and solutions for customers and partners and bring these products to market much faster, helping them find solutions to whatever challenges they're trying to overcome.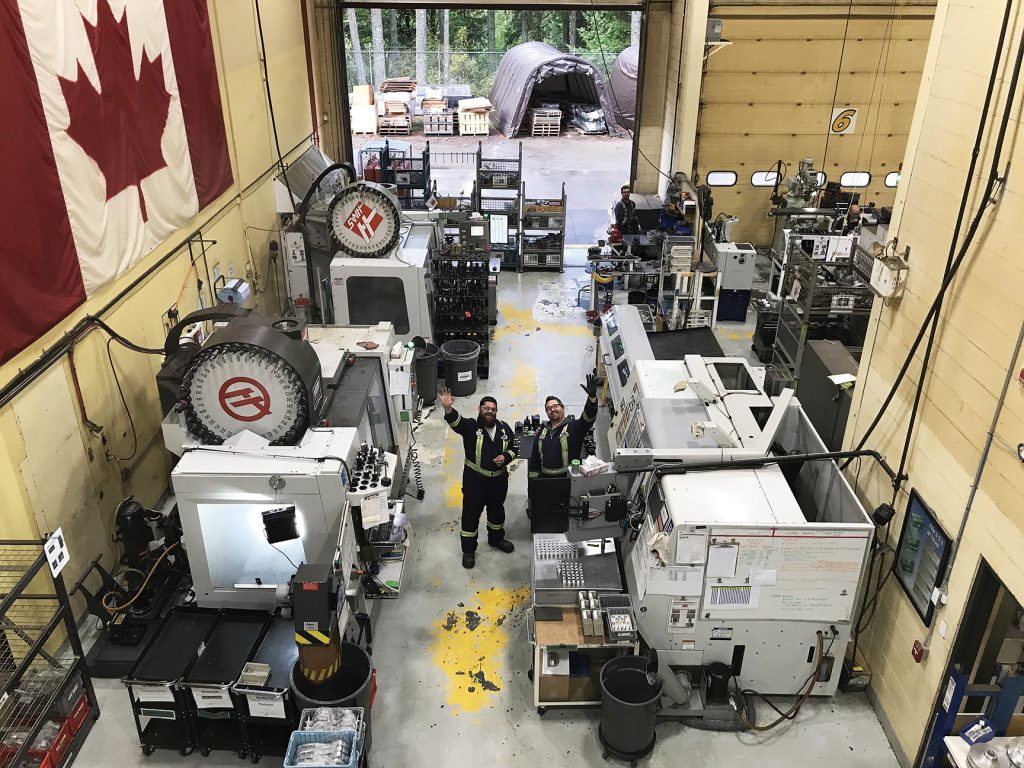 Buzz Kirby, the city of Livonia, Mich., Department of Public Works' fleet supervisor, also chose to upgrade to UNDERHOOD air compressors. "We had two very old trailer-mounted air compressors that needed to be replaced," said Kirby. "They always required some type of repair when we needed to use them. It wasn't convenient when an unanticipated need for air on a jobsite came up." In cases where the need for air was unexpected, operators would have to return to the yard to retrieve an air compressor and hook up a trailer, causing lost time, wasted fuel and higher costs.
To solve these challenges, Kirby upfitted his fleet with UNDERHOOD 40, 70 and 110 CFM air compressors. Now the city of Livonia's Department of Public Works has reliable air on-demand for a variety of jobs, including servicing broken down equipment, running diaphragm pumps, impact guns and jackhammers, blowing out underground sprinklers, blowing off parts and repairing water meters.
In addition to UNDERHOOD air compressors, VMAC's product line also includes direct-transmission PTO driven air compressors, multifunction power systems and above-deck gas, diesel and hydraulic driven air compressors, as well as OEM custom solutions. VMAC's mobile air compressors allow fleet customers to reduce weight on their vehicles to meet weight regulations and avoid hefty overweight fines, fit more tools and equipment on their truck and eliminate idling on the jobsite. Reduced downtime and frustration, decreased departmental costs and increased productivity are all benefits that come with VMAC air compressors.
VMAC's expansive line of air compressors and multi-power systems has been trusted by fleets around the world as their air compressor system of choice, including utilities companies like Suez North America, and municipalities like the city of Livonia. VMAC has partnered with almost 300 dealers worldwide who share the drive to improve the industry with innovative air compressors and multi-power systems for customers.
VMAC is confident it can deliver the air compressor and multi-power solutions you need for your fleet to solve your challenges and empower you to work safely, productively and cost-effectively.
Let's work together — contact VMAC today at sales@vmacair.com, 1 (888) 514-6656 or www.vmacair.com.