Kalamazoo County's new animal shelter better serves pets and community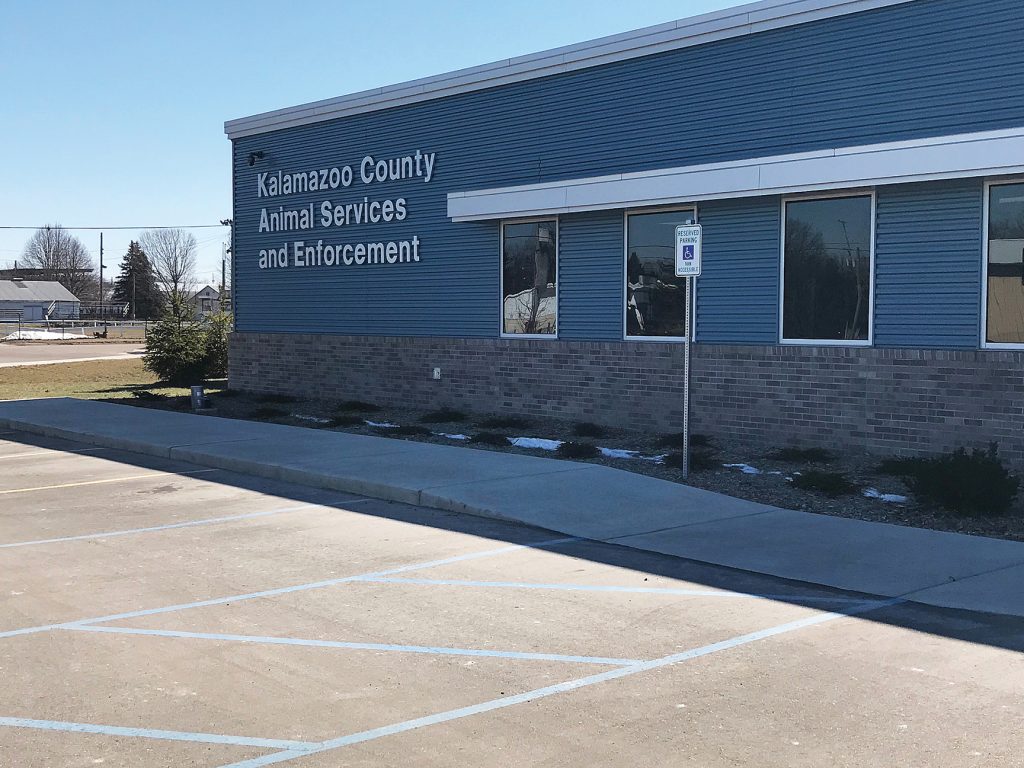 During a job interview 21 years ago, then job applicant Stephen J. Lawrence was asked a typical interview question: Where did he see himself in five years?
His answer: As director of Animal Services and Enforcement, overseeing an upgraded facility for animals in the care of Kalamazoo County, Mich. It only took Mr. Lawrence one year to become the director; however, the new Animal Services and Enforcement facility took much longer to be realized. The nearly 20-year process entailed several site visits at other animal shelters in Michigan and elsewhere to evaluate design; attendance at conferences of animal control professionals to share ideas on the ways to improve animal care; and even a brief attempt to partner with the private sector's Kalamazoo Humane Society to build a shared facility.
          The $4.8 million Kalamazoo County Animal Services and Enforcement building, completed in November 2019, has incorporated an efficient layout and robust infrastructure to enhance its operations. An intercom system, in which precise needs can be communicated to all staff throughout the building in real time, has replaced an outdated doorbell system. A dual counter system in the lobby allows staff to easily shift between counters when service workloads at the respective counters change. Hard floor surfaces have replaced carpet to foster easy cleanup after animals, reducing the possibility of transferring illness and providing a more pleasant environment for humans, whether working there or just visiting.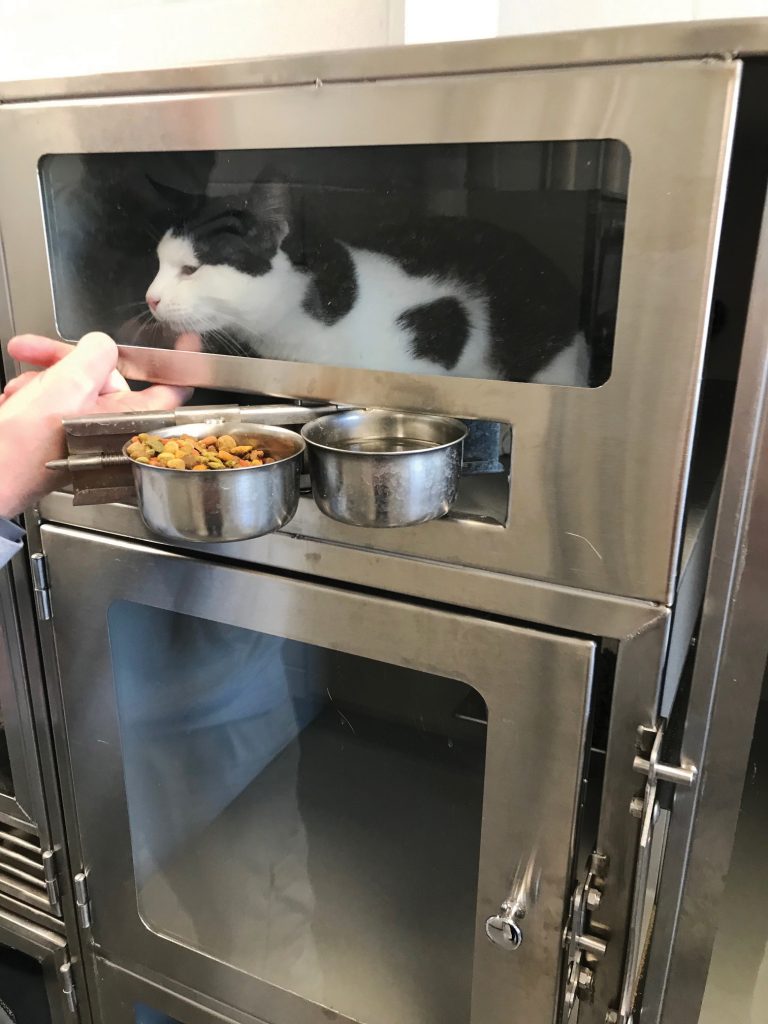 Dog and cat cages can be temporarily subdivided by guillotine doors to enable caretakers to clean one side without interference from the animal. A clinical sink is a one-stop, safe and sanitary place for disposing of animal solid waste. An enormous wash bay can accommodate the largest of dogs while an industrial-grade dishwasher quickly cleans food and water bowls. A commercial-grade laundry machine and dryer professionally clean towels, bedding and soft toys. Outside, two large enclosed pens provide space for dogs to be exercised by shelter volunteers. In the rear of the structure, a large backup power generator is on call in the event of a power outage.
Upon entering the new facility, located at 1316 Lamont Ave. in the city of Kalamazoo, one immediately experiences a comforting amount of natural light, spacious and uncluttered halls and lobby, and a welcome absence of pet-generated odor. At 16,000-plus square feet, the new building has more than doubled the size of the old structure. Numerous well-positioned windows allow abundant light to enter the rooms on the perimeter where animals — cats and dogs — are housed. An updated ventilation system creates negative pressure in the animal hold areas to recycle air eight times an hour, in order to mitigate the transmission of airborne illnesses that can plague cats and dogs held in close quarters. Mood music is piped into the U-shaped cat adoption room to de-stress feline occupants, well known for sensitivity to their environment.
There are plans for future enhancements to the facility, such as adding a section of fence to enclose a very large field out back where dogs up for adoption could interact with potential owners in a wide-open but contained environment. That field is large enough it could potentially accommodate an agility course for dogs. Utility infrastructure has been installed underground to a location on the site where a potential shelter could be built — depending on the availability of future funding — that would house large animals, such as goats, horses and cows, in an emergency.
          The new Animal Services and Enforcement building was completed just as the coronavirus emerged in the United States, which posed a stiff challenge to local agencies throughout the country in continuing the provision of services to citizens. The new building layout enabled the Kalamazoo County Animal Services and Enforcement staff to keep the facility open in order to continue providing services to the community, something which may not have been possible in the rabbit warren of the old structure. People were simply sitting too close together in the old building to safely work while a highly transmissible virus was literally in the air.
The lengthy process to commit to building the new animal shelter benefitted Kalamazoo County in terms of getting the right design for the well-being of animals. According to Lawrence, "This is the best shelter in Michigan in terms of layout," and when operations return to normal, he expects several other agencies that need to upgrade their animal care facilities to visit the county's new building to see how Kalamazoo County upgraded its care of animals and improved service to the public.