Charging Ahead: Fleet Electrification Takes Center Stage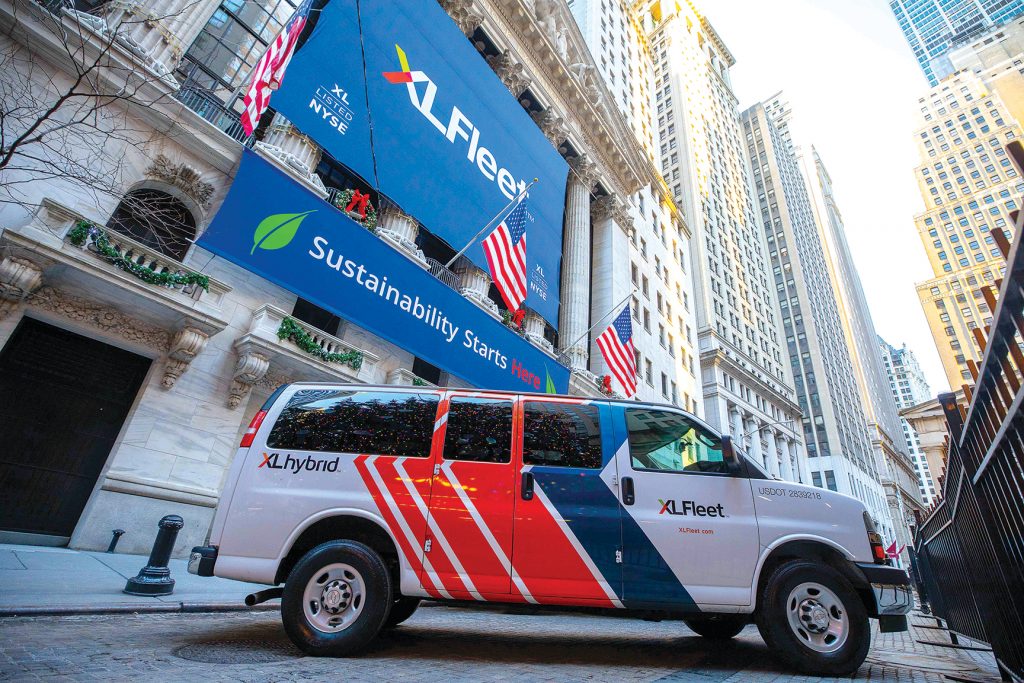 Municipal fleet managers have been on the front lines of the electric vehicle revolution since the first modern passenger EVs began sharing our roads in the mid-1990s. While the 1990 Clean Air Act Amendment and subsequent emissions regulations on automotive manufacturers inspired a new wave of EV development at the time, those products were largely either concept cars or compact, lightweight passenger vehicles with extremely limited range and performance capabilities.
          Despite this, the quest for regulatory-driven sustainability had begun in earnest, and municipal fleet managers took an active part in exploring their continued development. While those early EVs could never match the substantial operational or performance demands of the fleet industry, municipal fleet managers were nevertheless some of the earliest target customers for these reduced and zero emission vehicles. The reason was very similar to what drives much of that demand today — the desire (and the mandates) of town, city and state governments to operate more sustainably.
Investing in sustainability
          Nearly 30 years later, some would argue the fleet industry is not that much farther along on its quest to electrify today than it was back then – particularly when compared to how quickly other emerging technologies of the time, such as the internet, have come in that same amount of time.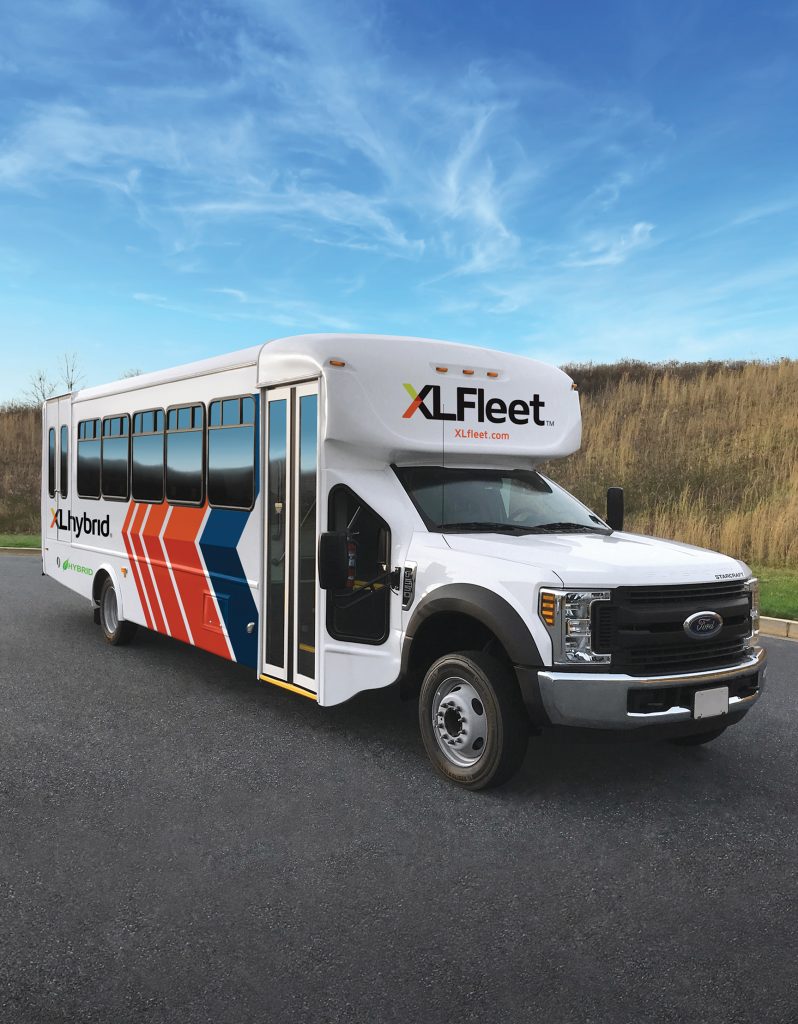 That said, most experts agree the transition has accelerated considerably in recent years, thanks to a wide range of factors, including:
A significant increase in EV and clean vehicle incentives at the state — and soon, likely federal — levels.
Slowly but steadily declining EV component costs, including for batteries and related technologies.
Increasing commitments by most major OEMs to electrify more of their vehicles.
An influx of new electric vehicle OEMs building a range of first-generation EV products.
Massive investment in EV-related technologies, with dozens of companies in the space that have gone or plan to go public this year, raising more than $17 billion in investor funding to date.
Many roads to fleet electrification
All of these factors are contributing to a scenario where fleets are in better position than ever before to prioritize electrification as part of their vehicle portfolio. That said, there are still quite a few challenges fleets need to overcome when considering all-electric vehicle options in particular. Some of those well-documented hurdles include:
Limited charging infrastructure, both within facilities and in the field.
High capital cost of battery electric fleet vehicles, often making them difficult to afford or scale without incentives.
Lack of currently available EV options that meet the range of purpose-built applications needed for municipal fleets.
Clearly, there are many variables impacting the decision to electrify and no "one size fits all" model that works for all fleets, vehicles or applications. There are, however, a range of electrification choices available that can help municipal fleets accelerate their transition to EVs while helping them make immediate and measurable progress toward both near-term and long-term sustainability goals and mandates. It's important to understand the full landscape of electrification options available when deciding on the best fits for your fleet, so we'll outline some of those technologies below.
Hybrid electric
Hybrid electric propulsion is currently the most heavily deployed electrification solution for the fleet industry. These vehicles run on a combination of gas and electric power, so they continue to leverage the internal combustion engine throughout the drive cycle while regularly replenishing their electric power through regenerative braking. This makes them a versatile fit for a wide range of applications, because concerns such as range anxiety and lack of charging infrastructure are eliminated. As a result, they tend to be outstanding options for fleets with little to no access to charging or with variable drive cycles.
With smaller batteries and generally fewer individual components, these systems also tend to be the least costly option within the range of electrification solutions, yet they deliver an immediate improvement on fuel economy and sustainability metrics. The hybrid electric drive systems pioneered by XL Fleet, for example, can improve mpg by up to 25% and reduce carbon dioxide emissions by up to 20% for drive cycles with frequent stopping and starting that are extremely common among municipal fleet vehicles.
Plug-in hybrid electric
Plug-in hybrid vehicles also leverage the internal combustion engine and regenerative braking, but their power is supplemented through an external electricity source that plugs into the vehicle. They feature a larger battery than hybrids and can deliver a more significant improvement on fuel economy and carbon dioxide emissions reduction as a result. XL Fleet's plug-in hybrid system, which was named one of TIME magazine's Best Inventions of 2019, can improve mpg by up to 50% while reducing emissions by one-third.
          In some cases, usually in passenger vehicles, plug-in hybrids can run for a period of time on all-electric range and then revert back to the internal combustion engine.  These system configurations can vary, but those provided by XL Fleet are designed to provide a consistent electric boost during acceleration throughout the drive cycle, rather than taking over the full propulsion of the vehicle. During a typical daily fleet shift, this process actually improves the overall sustainability value provided by the system because it is continuously being supplemented by the electric boost during the least efficient portions of the trip.

Battery electric
Battery electric vehicles are typically described as all-electric, zero emissions vehicles. These are the technologies that have tended to dominate the media's coverage over the past year, because they represent a full departure from the carbon-producing internal combustion engine that is now the leading cause of greenhouse gas emissions in the United States.
While they provide the ultimate in sustainability value, they are also the least available option of the three, particularly within the fleet industry. Their large battery packs can drive up purchase costs substantially, and as a result, many fleets are only able to purchase them today through incentives.
That said, it is a category that is driving a tremendous amount of excitement and investment today and is one of the most compelling technologies being developed to support the future of transportation.
The future is now
Thankfully, there are more electrification options available today for fleets than ever before, and that will continue to be the case for years to come. XL Fleet has been one of the leading and longest-tenured pioneers in the fleet electrification space, providing hybrid and plug-in hybrid solutions for municipal and commercial vehicles in North America for over 10 years and over 150 million customer miles driven.
The company's hybrid and plug-in hybrid systems are providing cleaner, greener transportation for over 200 municipal and commercial fleets throughout North America across a wide range of vehicles and applications. XL Fleet systems are currently installed on thousands of Class 2-6 vans, pickups, shuttle buses, delivery trucks and specialty vehicles from GM, Ford and Isuzu.
XL Fleet has several all-electric projects in the works, including one announced in February of this year with Curbtender to jointly develop all-electric, plug-in hybrid and hybrid electric refuse truck models across a range of Class 3-8 waste management vehicle options. The company also recently launched its XL Grid division to deliver charging infrastructure, energy storage and power solutions, rounding out a comprehensive suite of electrification solutions for a wide range of current and future customers.
          No matter where your fleet may be in its electrification readiness, there are a wider array of options available to meet your needs today than ever before.  By talking to your technology provider about where you are on that scale, you'll increase your chances of success. And that will help accelerate the adoption of cleaner, greener vehicles for all types of fleets in years to come.
          For more information, visit www.xlfleet.com