City pools and beaches adapt to COVID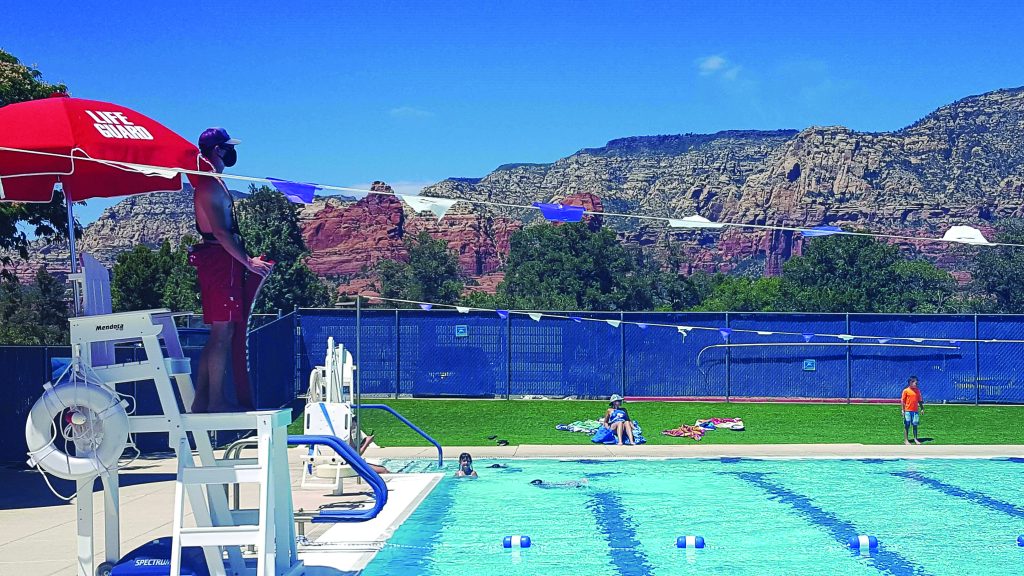 Swimming is a favorite summertime activity, but when the COVID-19 pandemic stretched into June, July and then August last year, cities nationwide faced unique challenges when it came to staffing their municipal pools and beaches. Many simply closed altogether.
While parks and recreation departments have a better idea of what to expect this year, staffing public pools and beaches continues to present challenges, particularly when it comes to interacting safely with patrons.
Sedona, Ariz.
The municipal pool in Sedona is open Memorial Day weekend through October. Sedona Recreation and Aquatics Supervisor Dawn Norman noted pool staffing is based largely on usage, with some activities calling for more staff members on duty and some calling for fewer. During a typical year, the city employs between 18 and 20 lifeguards and pool staff.
Last year, Norman said they had nine.
"During the pandemic, per county health code and the governor's orders, our capacity was reduced from the normal 350 to 50," she said. "This number includes all on deck, so staff is counted, too."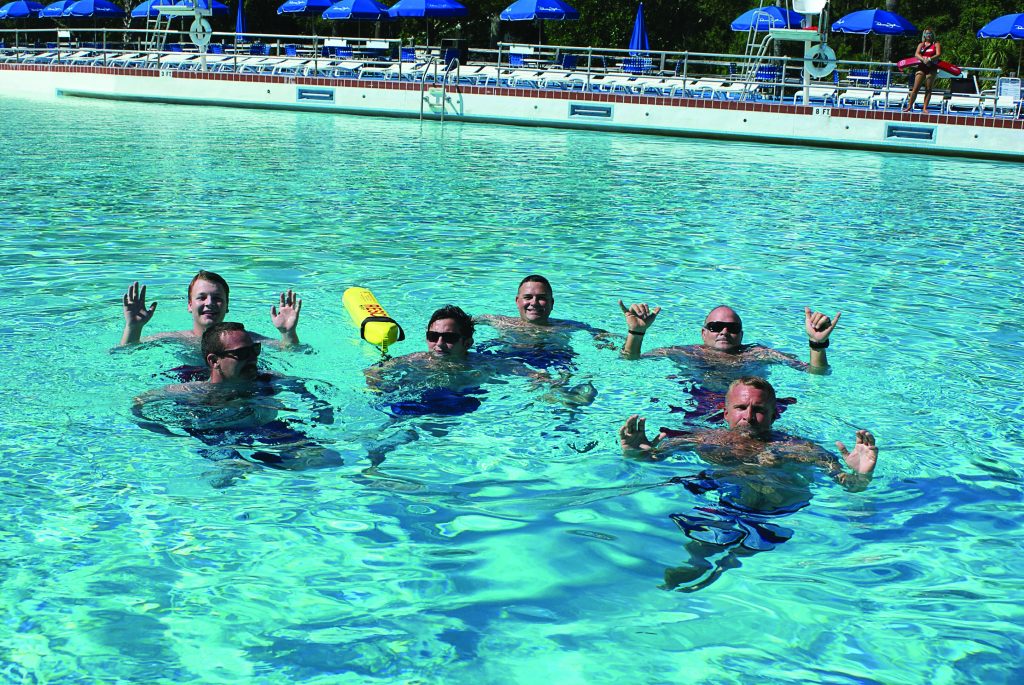 With these limitations, the department decided to focus on bringing back returning lifeguards for 2020, rather than bringing in new ones. This allowed it to focus more on COVID training.
"There are so many safety protocols and responsibilities that fall on the lifeguards, to add COVID to the mix really adds pressure and higher levels of stress to their responsibilities," Norman said. "For a new guard with no experience, this would be overwhelming."
As far as training, the department had to make significant changes to its procedures.
"I was so thankful that our facility is a StarGuard Elite training facility," Norman said. "StarGuard provided me with the tools and changes needed in order to be able to certify our staff."
Trainees were required to wear a mask at all times while on deck. Equipment and mannequins were assigned to each individual and not shared; they were also frequently disinfected. As much training was moved online as was practical. To participate in in-person training, lifeguards received temperature checks and could not exhibit any signs of illness.
"Unfortunately, due to the nature of the position … lifeguards have to perform and train lifesaving skills that require in-water and close proximity," Norman said.
The pool reopened June 8, 2020, and was one of the few in the area to do so. Because of this, Sedona saw an increase in people from out of town coming to use its pool.
"People were very anxious to be able to swim and be outdoors due to the shutdown," Norman said.
COVID guidelines allowed the department to collect accurate usage data, unlike before, when counts were based on transactions. In 2020, 688 unique users came to the pool. When repeat visits are factored in, it totaled more than 3,600, down from approximately 8,500 in a normal year.
This was the result of a number of factors. For starters, pool hours were reduced from 8 a.m. to 8 p.m., six days a week, during a normal year to 7:45 a.m. to 4:15 p.m., five days a week, during the pandemic.
Numbers for activities like recreational swimming, AquaFit and adult lap swim were greatly limited to allow for social distancing. Anyone wishing to use the pool needed to register and check in online, wear a mask if they were older than age 5 and undergo a temperature check and health screening when they arrived.
Of course, face masks did not need to be worn in the water, and patrons on deck were allowed to remove their masks, provided they adhered to social distancing guidelines.
While the department continued offering some of its usual activities, others had to be cut for 2020 — like swim lessons, one of the biggest revenue generators for the pool.
"I'm hoping that we will be able to offer lessons this season, not because of the revenue, but because of the importance of education it provides to both the kids and parents relating to water safety," Norman said.
Between sessions, staff disinfected everything. Locker rooms, showers and changing rooms were closed and drinking fountains were shut down, though bottle filling stations remained available.
These guidelines remain in effect at this time.
Panama City Beach, Fla.
Panama City Beach has both a public swimming facility and a public beach. Both have been affected by pandemic-related changes.
Panama City Beach Fire Rescue handles lifeguard duties for the public beach.
"We staff five full-time lifeguards in our agency, and they are complemented with members of our newly formed Aquatic Rescue Response Team, seasonal and part-time lifeguards," Deputy Fore Chief Justin Busch said.
The Beach Safety Division oversees more than 9 miles of beachfront, serving approximately 4.5 million beachgoers. Public interaction comes with the territory. Stats for 2020 show the division responded to 200 medical emergencies, rescued 114 swimmers, performed 61,000 preventative actions and participated in 450 public assists. In all, they had approximately 370,000 public contacts, Busch said.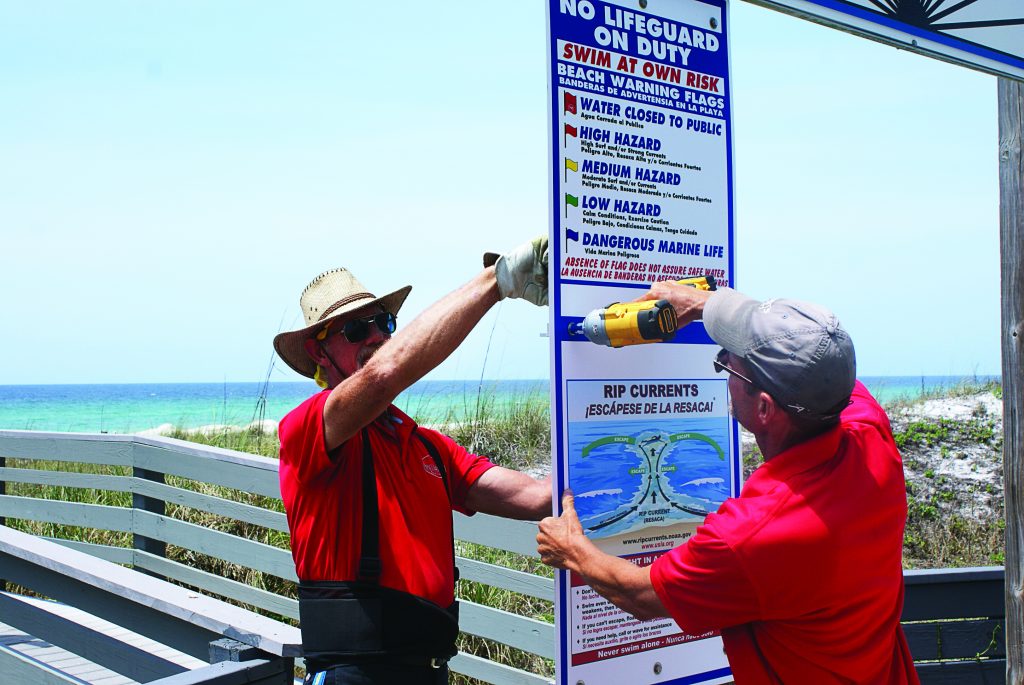 This much interaction may make social distancing impossible at times, but the department had strict regulations in place in adherence to CDC guidelines.
It would also be impossible to perform these actions without a well-trained team in place. While the number of open positions remained the same, the number of applications was smaller. However, Busch said whether this was due to the pandemic is more speculation than known fact.
While hiring practices did not change for 2020, operating procedures did.
"We've had to be somewhat fluid with the changes that come out from the CDC," Busch said. "We try to maintain what they suggest as far as guidelines, 6 feet of distance and wearing a mask."
Employees undergo a medical check every morning and afternoon, answering questions about symptoms and receiving a temperature check. Employees showing any symptoms consistent with COVID-19 are placed on leave.
At the same time, while full-time employees receive paid time off, missing work can be a burden to those who work part time and seasonally. With this in mind, the city has granted up to 80 hours of paid time off for employees who exhibit COVID symptoms.
"Our city has been very generous, making funding available so that the same benefit for having paid time off is available for them," Busch said.
When it comes to interaction with the public, the Beach Safety Division patrols the beaches in pickup trucks, with one person per vehicle. Of course, masks are required at all of the lifeguard stands
"We do all we can on our side to minimize what we're exposing to the general public," Busch said.
Of course, in an emergency situation, social distancing may be impossible, though masks are still worn. The exception is water rescues, where masks can become waterlogged and pose a danger.
When the COVID shutdowns happened in 2020, the beach closed for several months. This year, the city is expecting a large spring break crowd. The challenge will be ensuring everyone adheres to CDC guidelines while using the beach.
Thus far, getting beachgoers to follow the guidelines has not been a problem.
"Most of the people on the beach appreciate what we're doing," Busch said. "They're understanding to what we're asking and what the city expects."
As summer 2021 approaches, it is difficult to know what kinds of changes cities will need to make pertaining to their pools and beaches, but cities like Sedona and Panama City Beach will continue tackling these requirements head-on.