Santa Clarita, Calif., launches award-winning initiatives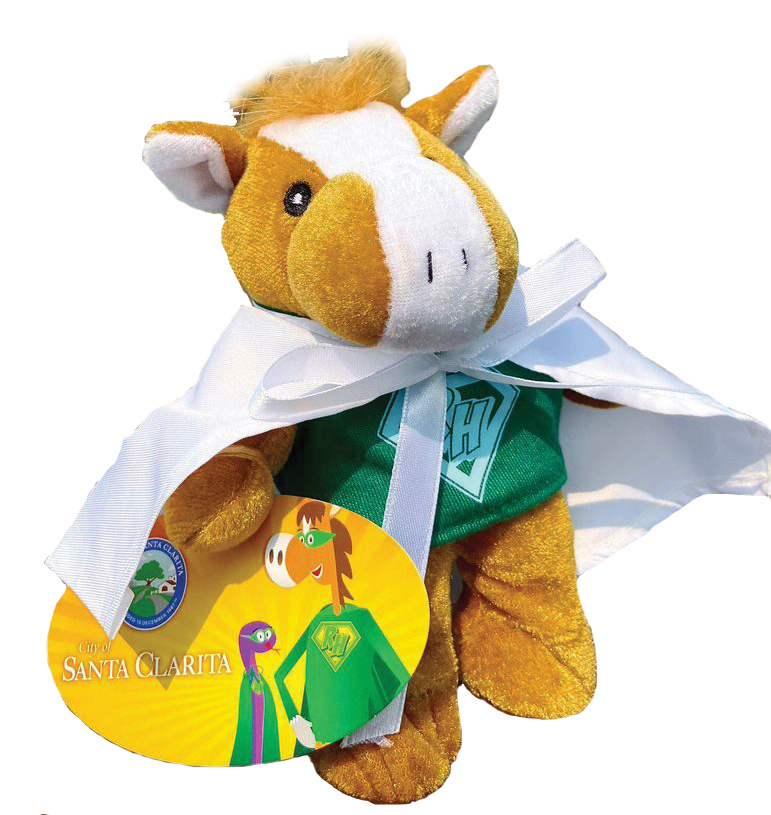 Involvement is an important aspect to any thriving city, yet it can be easier said than done. Whether it is piquing residents' interest in local happenings or preparing a new generation of employees for the city's workforce, getting people involved often requires planning and creativity.
      Over the last few years, Santa Clarita, Calif., has found ways to do both, with its mascot, Sammy Clarita, to involve local residents and its college internship program to prepare students for future civic careers.
Sammy Clarita
      In 2017, Santa Clarita observed the 30th anniversary of its incorporation. To celebrate, the city of Santa Clarita created a mascot it could use, both to reflect different aspects of the city and to publicize special events and initiatives.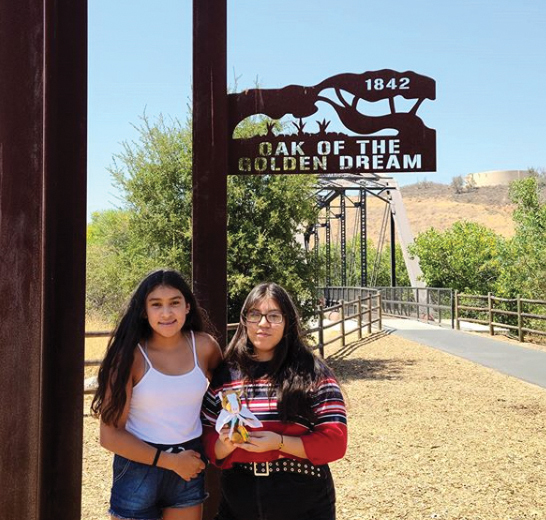 At the time, Public Information Officer Carrie Lujan said Pokemon Go was popular, and the city wanted to do something that would encourage its residents to explore the city and learn more about local history and points of interest.
Designing and implementing an augmented reality game, however, is beyond the scope of most cities' budgets and abilities, including Santa Clarita's. Instead, the city designed a mascot it could make into a plush toy small enough to "hide" in various locations throughout town.
According to Lujan, the design chosen was a horse, symbolizing the area's western history.
To launch the program, personnel placed stuffed "Sammy Claritas," wearing 30th anniversary T-shirts, at strategic locations throughout the city. They then posted clues on Instagram to lead people to where the stuffed "Sammy" was hidden.
Any time someone found a Sammy, he or she was invited to post a photo on the city's Instagram page using #ifoundsammy. That person also got to keep the stuffed animal.
"He was really popular," Lujan said. "We ended up getting a mascot costume and did a couple of different promotions and campaigns. We were really embraced by the community."
Lujan has co-authored a series of picture books all about Sammy and his adventures. Copies of the books have been given to each third grade library in the city and to the public library.
The books highlight local history and promote different city programs. As of fall 2020, two books had been released, with a third in the works.
Since Sammy Clarita's introduction, the mascot has made appearances dressed as a cowboy for the city's Cowboy Festival and as a librarian to encourage people to use their local public libraries. The costumed mascot has also visited a reunion event at the local hospital's neonatal intensive care unit.
Last year's Sammy Clarita promotion almost did not happen. The city had already created a Sammy plush, dressed as a recycling hero, when the COVID-19 pandemic broke out and social distancing became the norm.
"At first, we were really holding back on releasing the Recycle Hero Sammy," Lujan said. "But, it became clear that was something people could do safely."
Not only is the program popular with Santa Clarita residents, it has proven a unique way to promote different aspects of the city in a way people have enjoyed. The turnaround on finding Sammy Clarita is a testimony in and of itself to the campaign's success.
"We'll do an Instagram post and get a response 12 minutes later saying, 'I was just there and Sammy was already gone,'" Lujan said.
      To cities considering launching a similar program, Lujan strongly encourages them to do so.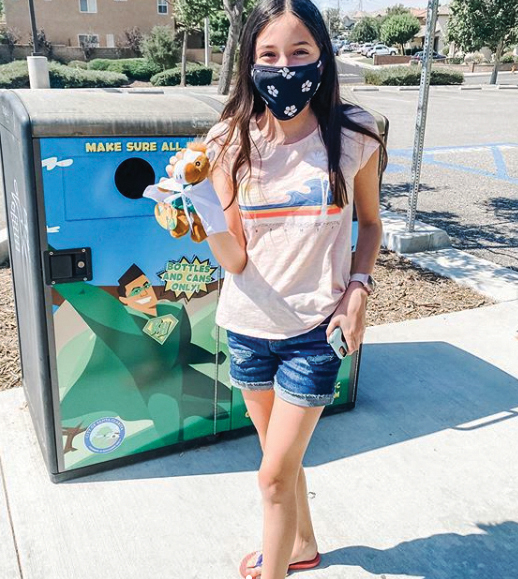 "I would definitely recommend it," she said. "It's been embraced by residents of all ages and it's given us a new way to engage the youth and let them know what's going on in the city and explore new locations."
To learn more about the Sammy Clarita mascot, visit www.sammyclarita.com.
Internship program
While the Sammy Clarita mascot promotes what is happening out in the community, the city has created a program that focuses on its inner workings and on preparing future generations to fill those necessary positions.
As aging public sector employees retire, the need for new, qualified job candidates to fill their places continues to grow. Enter programs like the Santa Clarita College Internship Program, which is open to undergraduate and graduate students as well as recent college graduates.
Overseen by the city's human resources division, internships seek to immerse participants in the day-to-day operations of their particular division or department. Each position has a custom job description, created side-by-side with the department's hiring manager. This way, Santa Clarita senior human resources analyst Emily Veldkamp said, each position is well defined, and professionals in the field can go beyond supervising students to coaching and mentoring them.
"Some are more technical than others," Veldkamp said. "Say they would like an intern in the traffic division or engineering. City planning, GIS, it's amazing to be able to put out the word and find a student who is studying something that specific."
The city also offers more general positions for students who simply wish to get an idea of what it would be like to have a career in the public service sector.
The majority of the internship positions are paid through the city's staffing fund, while one in the arts and events department is funded through an annual grant. That one is the exception, Veldkamp said.
While students can come from anywhere in the country, the city works to build strong partnerships with local colleges in the Los Angeles area.
"If you're talking about interning, COVID aside, they're on-site," Veldkamp said. "So, our networking and outreach has done a lot with local colleges."
Of course, the COVID-19 pandemic has forced a few changes. While shutdowns and social distancing have made things difficult worldwide, Veldkamp has found a positive side.
"It's really opened up opportunities for local students," she said. "We hear students say, 'I grew up in this area and I want to get back to it, and I never thought I'd be able to intern here while I was in college.'"
This is largely due to remote learning, with more students living at home and taking their college courses online.
      A total of 22 students have completed the program, with an additional 10 in 2020. Of those, 13 were eligible to apply for full-time work, and 11 of those 13 were hired at a public service agency, including five at the city of Santa Clarita. Meanwhile, two of the 13 were hired into the private sector.
Not only do the students benefit, Veldkamp added, but the professionals do, as well. Hiring college students or recent graduates helps keep the personnel in city departments up to date on what is being taught in the classroom and on up-and-coming trends. It also brings fresh ideas and perspectives.
Programs like this also help cities with succession planning. As employees leave or retire, positions become vacant that need qualified people to fill them. Training college interns means the next generation of employees will already have valuable experience.
      For cities considering similar programs, Veldkamp recommends taking a look at not only their city's present but also its future needs five, 10 or even 15 years down the road.
      "See how an internship program fits with your organization's larger succession planning strategy," she said. "This program was born out of the need to recruit and not only attract but retain the next generation of public servants."  Veldkamp invites anyone considering a similar program to contact her at eveldkamp@santa-calrita.com or call (661) 284-1401.