Creative use of CARES Act funding for road improvements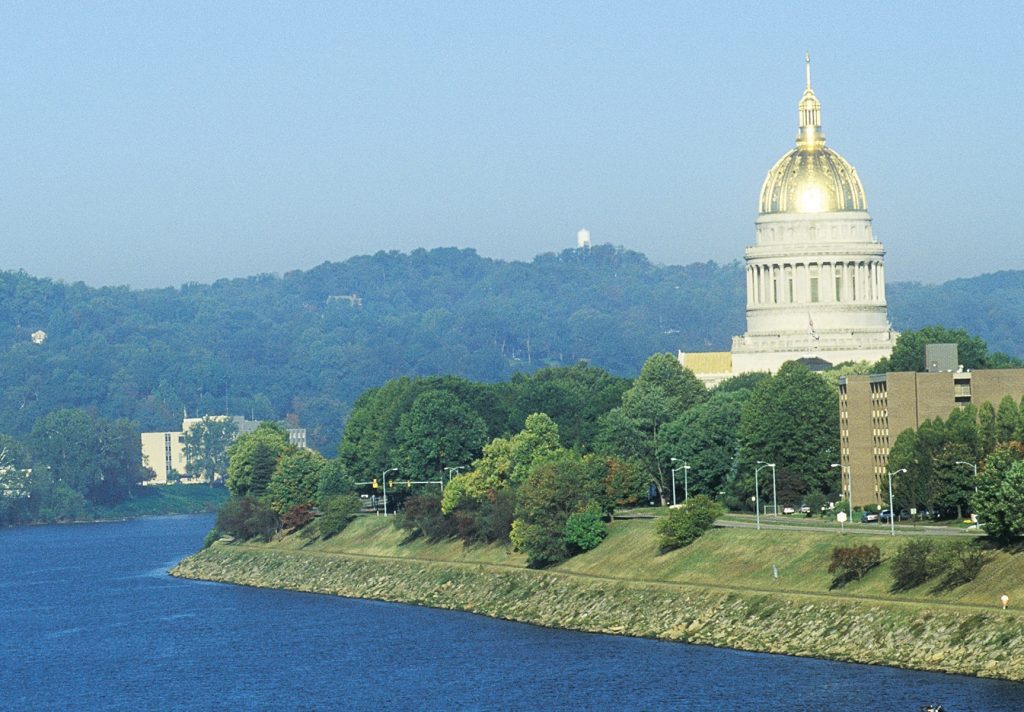 The state of West Virginia has devised a way to utilize its $1.25 billion in Coronavirus Aid, Relief and Economic Security Act funding by improving some badly worn roads, which lead to medical facilities or hospitals.
Gov. Jim Justice announced the Medical Access Roads Project June 26 and stated he was allocating $100 million of the state's CARES Act funding for what he reportedly was calling COVID-19 highways, according to an Aug. 4 article, "Common denominator for most state 'Medical Access Road' projects: They're not near hospitals," by Phil Kabler in the Charleston Gazette.
However, that announcement reportedly drew criticism from Sen. Joe Manchin and others who questioned the validity of using COVID relief funds for road building and maintenance. After that criticism Justice readjusted his plan, cutting the funding in half to $50 million and assigning the other $50 million to broadband technology instead. There are 95 road projects in all 55 counties of West Virginia included in the Medical Access Roads Project.
Department of transportation
Deputy Secretary of the West Virginia Department of Transportation Jimmy Wriston, P.E., spoke about the MARP program.
"This was part of our governor's wisdom and great vision for highways. He carved out a portion of CARES Act funding supplied by the federal government for pandemic relief," he said. "It was a really smart thing to do. It allowed us to go in, and we picked out projects in line with people getting to medical facilities — hospitals and clinics."
He added, "$50 million doesn't go a long way in a state like West Virginia," which has the sixth largest highway system in the country. He said, as of mid-September, some of those 95 projects were already under construction, with a few being finished. He anticipated they would all be completed by year's end.
"We're hopefully taking care of a lot of those slip and slide areas so first responders can get folks to medical services a little more expediently and drive on good roads to get medical help when they need it," he said, noting its importance in "this season of uncertainty and with winter coming. Everything's harder when the weather gets bad."
WVDOT is able to help all 55 counties with a least one project in each county. The biggest priority is taking care of "slides" — where the roadway is partially blocked by fallen rocks and debris. WVDOT is also taking care of "slips" — a fallout of the embankment below the road — and addressing drainage issues. Wriston said in addition to roads directly in front of facilities, WVDOT is improving secondary roads used to get to and from those facilities.
The deputy secretary said West Virginia has nearly 38,000 miles of roadway, 7,000 bridges and just 1.8 million people to pay for it all, making it a challenge to maintain them.
"West Virginia is a beautiful state. We have four great seasons, mountains and river valleys, but the geography and geology make it very tough to maintain an underfunded road system," he said.
He added West Virginia is one of four states that maintains all roads and bridges in the state, and WVDOT is responsible for 94% of the 38,000 miles of roads, with municipalities only maintaining a very small percentage within their cities.
An example of that is the town of Oak Hill. When City Manager William Hannabass was contacted about the program, he said he was unaware of what MARP was, and when given more specifics, he replied the state was improving a half block of Main Street East, but he wasn't aware of the funding source.
He said, "I am aware of the project but was not made aware of the funding source by the state. I support paving projects within the city by the state, but I would have been more supportive of a project that paved the entire Main Street. The state informed me they were paving two sections of Main Street, but not the entire street."
That project was being completed that week, according to Hannabass, and he said lack of funding was the reason he was given for only doing the two sections of Main Street.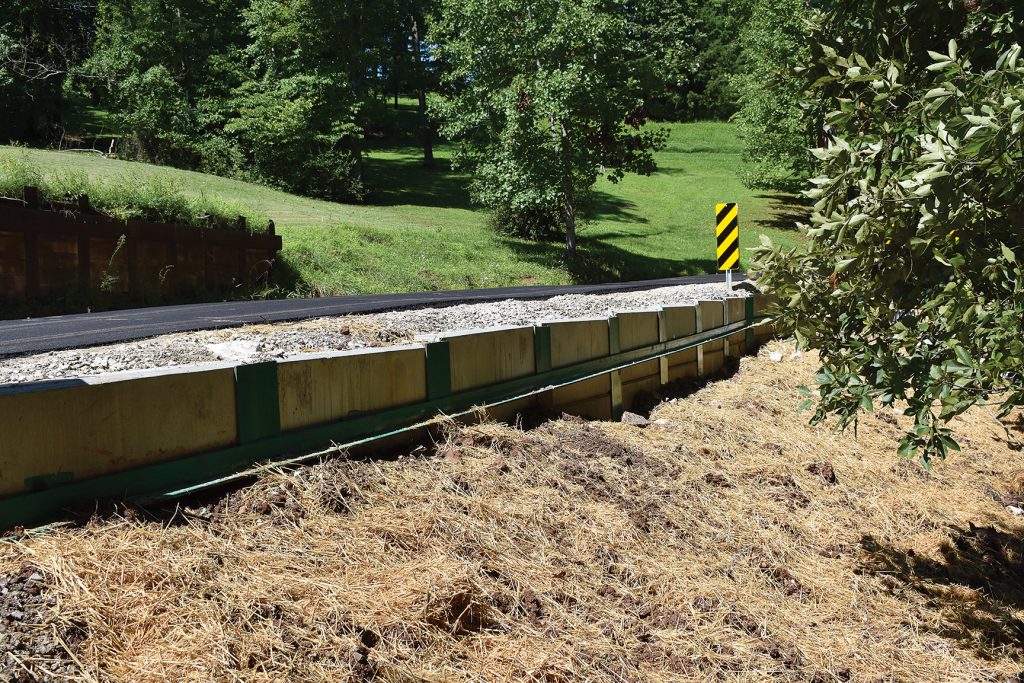 Wriston said departments of transportation across the country have taken a hit because much of their funding comes from fuel taxes and people were driving less during quarantine. Bureau of Motor Vehicle offices were also closed and many departments had to invest in technology.
Wriston said the governor brought "bold vision" with his Roads to Prosperity economic recovery program, with highways being the centerpiece WVDOT has been working on for four years.
"The MARP program is another way to keep that going," he said.
The department of transportation has been working with a short-term, six-year plan and also a 12- to 20-year long-range plan containing $30 billion worth of projects, but the roads being improved in the MARP program were not in either plans.
Wriston said these roads "weren't even on our radar. None of them were at the point to be a priority to be taken care of in this funding cycle. So you can imagine how pleased we were by this boost that we could apply in very specific manners to help folks during this pandemic." 
He said when WVDOT was vetting projects, it contacted emergency responders, local emergency medical services personnel, ambulance drivers and firefighters because it realized "They're the ones driving the roads."
He explained, from an engineer's standpoint, WVDOT was looking mostly at roads' conditions rather than use, but the department heard from first responders, "We use this road four times more than that one."
So it readjusted its projects based on that input. "We know in some cases we'll be cutting response time as much as half. We know that just a few minutes can make the difference between life and death," he said.
Casting doubt
Despite Wriston's enthusiasm, there are those who were casting doubt on the validity of using CARES Act funding for these projects. The Aug. 4 article by Phil Kabler in the Charleston Gazette stated a review of projects shows several of the projects are miles away from the nearest hospital. The article claims only two are adjacent to hospitals and both are in Fayette County.
The $390,000 project repaving 0.64 miles of Main Street East in the town of Oak Hill — previously mentioned — adjacent to Plateau Medical Center and the other is a $350,000 project to replace drainage structures and repair 0.61 miles of Sixth Avenue in Montgomery, adjacent to Montgomery General Hospital.
In the "Coronavirus Relief Fund Frequently Asked Questions" PDF available on the Department of the Treasury's website, it states in regard to being able to use fund payments for capital improvement projects, "In general, no. If the capital improvement projects are not necessary expenditures incurred due to the COVID-19 public health emergency, then the Fund payments may not be used for such projects. However, Fund payments may be used for the expenses of, for example, establishing temporary public medical facilities and other measures to increase COVID-19 treatment capacity or improve mitigation measures, including related construction costs.'
According to that Charleston Gazette article, among others, Gov. Justice — whose office did not respond to request for interviews prior to deadline — had stated the state doubly checked that the funds could be used to improve the roads from the standpoint of medical emergency routes.
Wriston said the projects were also vetted through both houses of state legislature prior to WVDOT starting work. He was asked if there were other states or cities using the CARES Act funding in this manner.
He replied, "I don't know about other states using CARES Act funds (like this), but the West Virginia Department of Transportation tends to be a leader in the country as far as departments of transportation; we're usually on the cutting edge. The governor targeted specific needs where we could get the most effect for the people."
Wriston concluded, "Our infrastructure is critical. Our roads and bridges touch every life and every citizen in the entire country. It's serious business and hard work, and it's been underfunded for decades. "We need to take care of our roads and bridges, and here in West Virginia, that's exactly what we're doing."