Christmas Town USA – McAdenville, North Carolina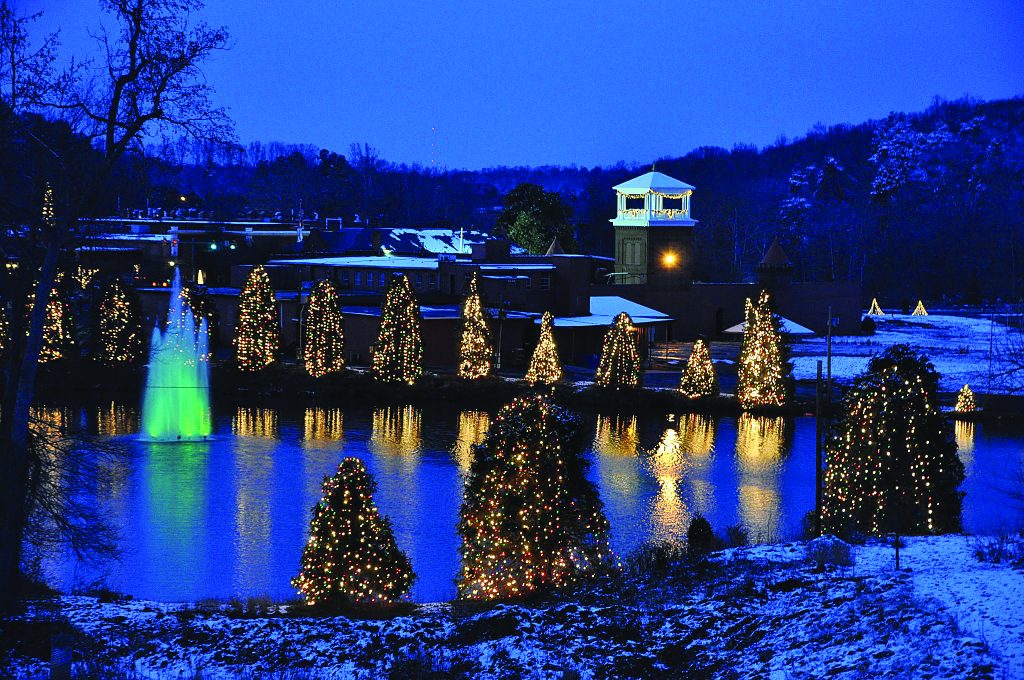 McAdenville, N.C., has officially adopted the trademark "Christmas Town USA."
"It all started in 1956 when Mr. Pharr and some of the local men decided to hang colored lights on the trees around the community center," explained Christy Gliddon, whose duties as vice president of human resources for Pharr Yarns includes coordinating the holiday spectacle.
W.J. Pharr was founder and then-president of the McAdenville Men's Club, and he along with some of the members decided that those lights should be red, white and green, a tradition that continues to this day throughout McAdenville.
According to Gliddon, the town is only a mile and a half long, but those red, white and green lights extend from Exit 23 of Interstate 85, west of Charlotte, along the entirety of Main Street all the way to Highway 74 at the south end of town.
While this quaint community of about 700 residents might not be celebrating with as many events this year, Gliddon said it will sparkle just as brightly. This year, the lights will be on from 5:30-10 p.m. nightly Dec. 1-26.
"We normally start with a tree lighting event on Dec. 1, but that won't be feasible this year. It's such a sweet gathering of people."
She said she'll especially miss the yule log ceremony that is part of a parade up Main Street to the park. "The children pull the yule log up the street, and there is a lot of singing by church choirs and the high school choir."
Although there may not be as many people walking the route, and the Christmas Town Lake won't have lights and the Christmas Town 5K will be a virtual race, Gliddon expects there will still be cars full of visitors driving through town to view the holiday lights. "We look forward to welcoming festive families to McAdenville for a joyful and healthy Christmas Town USA."