Unique roundabout is the first of its kind in Georgia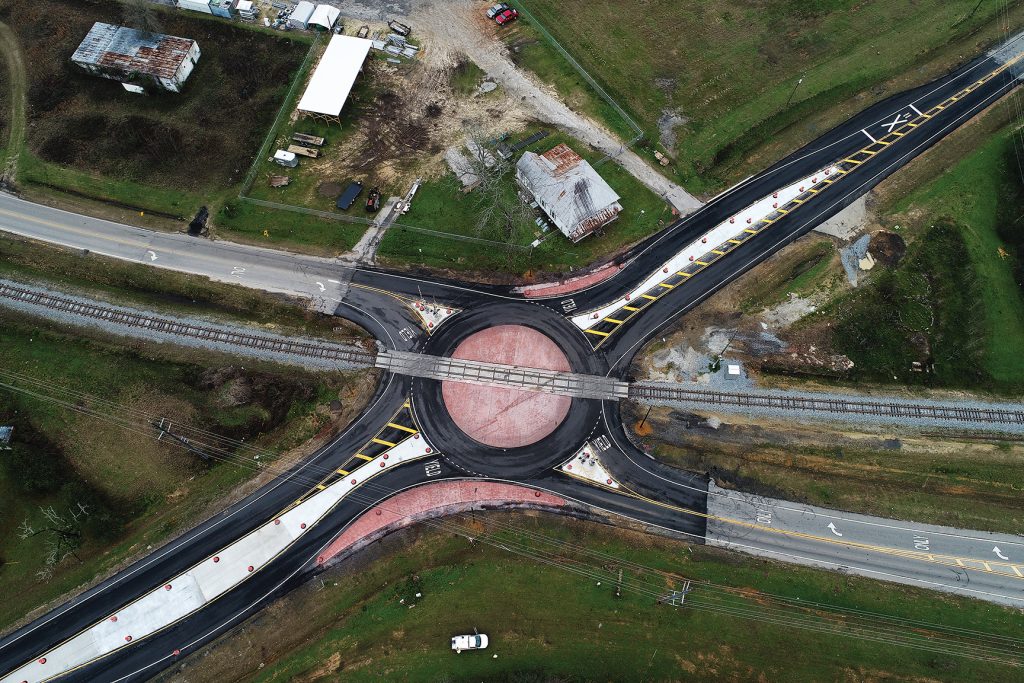 Since the early 1990s, thousands of roundabouts have popped up across the United States, creating free-flowing traffic at intersections once plagued by frequent congestion during rush hour.
Many Americans still seem to oppose the circular intersection — perhaps due to its European origin — but the truth is, roundabouts save lives and tend to be less expansive.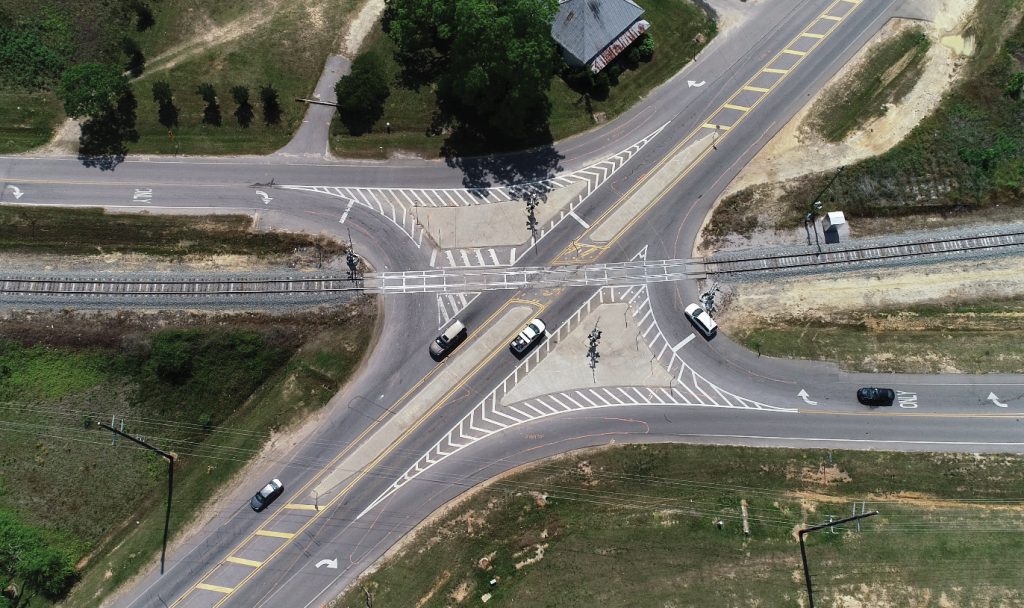 According to a study by the Insurance Institute for Highway Safety, roundabouts "reduced injury crashes by 75% at intersections where stop signals signs or traffic signals were previously used for traffic control." Additionally, electronic signals such as traffic lights can force municipalities to pay between $5,000 and $10,000 per year from maintenance and electrical costs.
As roundabouts have increased in popularity, a few municipalities and departments of transportation have also begun to add innovative twists to how they're designed. For instance, the Georgia Department of Transportation recently installed a roundabout in Sandersville, Ga., at the intersection of Hospital Road and Waco Mill Road with a railroad crossing traversing through its center, a practice utilized by only a handful of U.S. cities.
"As far as we know, there were only maybe three others in the United States based on what some of our design team found in their research," said Kyle Collins, a district communications specialist with GDOT. "But as far as the state of Georgia is concerned, this is the first railroad crossing roundabout in the state."
To protect drivers from the trains, there are railroad crossing guard arms at two of the roundabout's entrances and two more in the middle of the roundabout, directly in front of the railroad tracks.
Construction on the new roundabout began at the end of October 2019 and was complete by January, including striping and other finishing touches, with the roundabout usable much earlier. The project cost $199,000 and was part of GDOT's Quick Response program.
Projects funded by this program must be contracted for $200,000 or less and take fewer than 90 days to complete.
Initially, Sandersville Railroad President Ben Tarbutton III said he was against a roundabout at the intersection Hospital Road and Waco Mill Road because the previous configuration caused many drivers to take illegal U-turns, essentially making it a less effective version of a roundabout. But eventually, he came around and the railroad remained active throughout the three-month construction.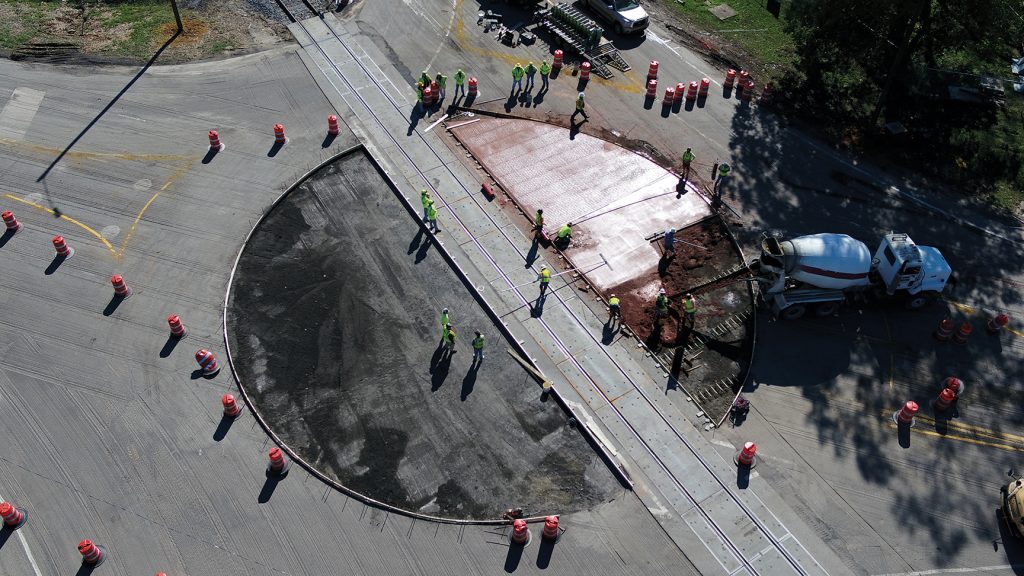 "That became a big issue as far as enforcement and safety, so it definitely was a nuisance intersection for locals in Sandersville and Washington County," Collins said. "It really just came up talking with local stakeholders, specifically the city of Sandersville, and I said, 'Have y'all thought about a potential redesign? We see roundabouts going into different areas. Do you all think it's something that could be applicable here?' We started looking at it from a design perspective, and as it turns out, it was a possibility."
While the roundabout is less than a year old, Collins said most residents already see the project as a success and the city has plans to construct additional roundabouts — without railroad crossings.
There are, however, a few minor disadvantages to this roundabout with the railroad crossing. Firstly, now some vehicles must cross the railroad twice, depending on which exit they're taking. Secondly, school buses and a few other vehicles must stop at all railroad crossings, which can create a bit of an awkward transition in the middle of the roundabout. Thus far, Collins said this hasn't been an issue, but he does see how it could cause a problem if other drivers aren't paying attention.
"That is a little bit different, but we haven't heard any negative feedback from the board of education and the schools in the area," Collins said. "We kept them in the loop the whole time about what was happening. During the day, it definitely saves them some valuable minutes out there and prevents them from having to do some of these long turnaround maneuvers they had to do previously."
As roundabouts in the United States become more and more popular, look for more innovative solutions involving these circular intersections. No matter how apprehensive some Americans are to this European invention, it's proven time and time again that it reduces injuries and saves lives.