Municipalities prioritize digital inclusion for all ages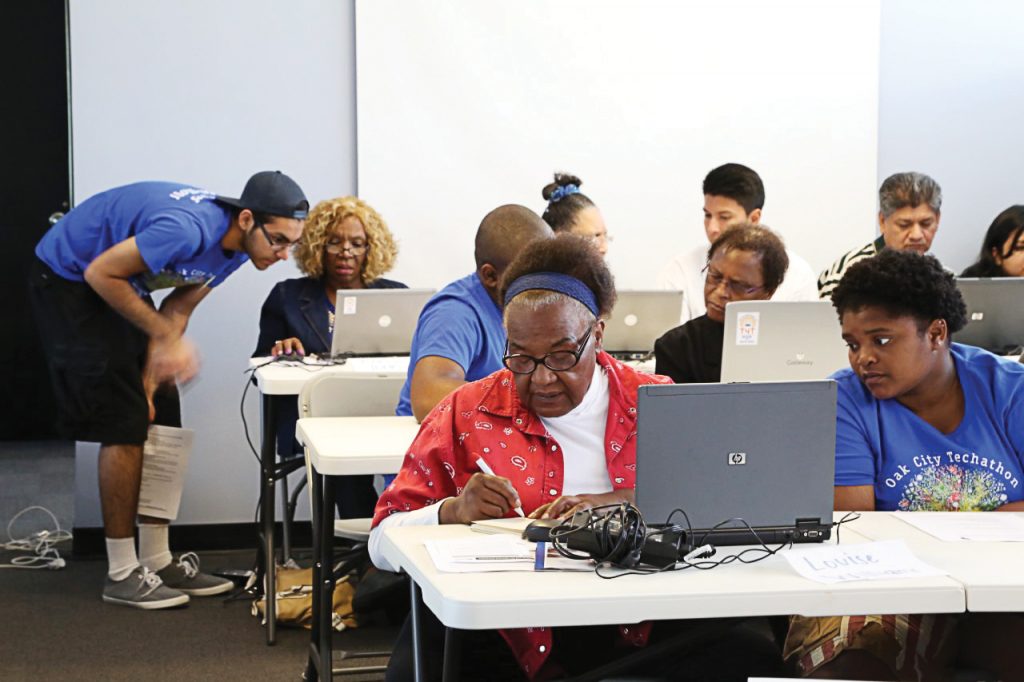 Part of the nature of technology is to progress; however, sometimes the pace is so fast, it leaves many people behind. With this in mind, cities nationwide have come to the realization they need to be digitally inclusive.
Digital inclusion encompasses a number of ideas, from catching older generations up on technology to giving those in poverty a hand up, and each city and region has its own methods for accomplishing these goals.
Raleigh, N.C.
In Raleigh, digital inclusion is an integral part of the city's strategic plan. Four key people who serve with Raleigh's digital inclusion team are Digital Inclusion Manager Bradley Upchurch, Employment Program Manager Rebekah Dixon, Senior Communication Relations Analyst Sheila Lynch and Community Engagement Administrator Linda Jones.
One of Raleigh's most successful digital inclusion programs is Digital Connectors, designed to teach youth ages 14 to 18 technology and leadership skills they will need to thrive in the workplace.
Digital Connectors began in 2010 when the city received a Broadband Technology Opportunities Program grant. Students take part in training, exercises, field trips, presentations and mentoring.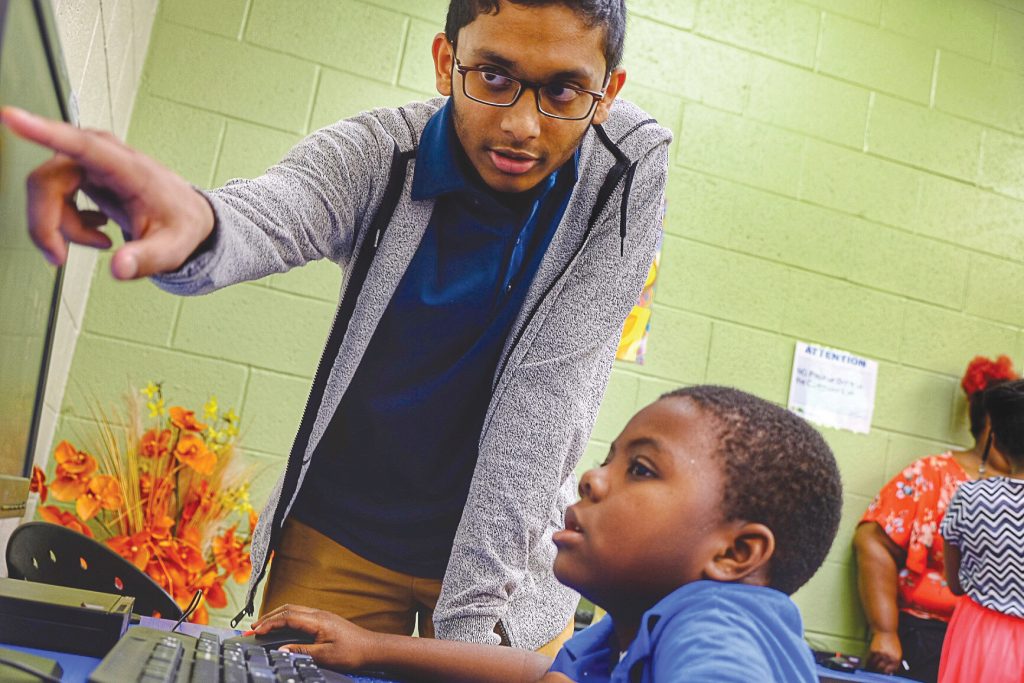 They also serve their community, putting in roughly 60 volunteer hours teaching computer and internet skills. As another service, they also help refurbish computers for those who are economically disadvantaged.
Participants benefit in a number of ways not only through learning to serve others but also gaining crucial knowledge and experience for both college and the workplace.
Digital Connectors' success stories are numerous. In the program's early days, a participant went on to become a campaign manager for a city council member's social media pages.
When another participant was accepted to Stamford University, the admissions department made a point to mention in her acceptance letter that they were impressed with her participation in Digital Connectors.
A 2015 participant is now assisting Upchurch with various programs, such as expanding partnerships, community service projects and working with ambassadors on a virtual platform.
Digital Connectors is not the only program through which Raleigh youth are succeeding. Dixon oversees the Raleigh Summer Youth Employment program, which annually hires around 200 students ages 15 to 18.
Participants gain workplace experience and one-on-one mentoring from professionals. They also attend workshops covering topics they will need for future job market success.
This year's program was unable to proceed due to COVID-19 closures, though students were able to participate in online job interviews.
The city of Raleigh Community Engagement Division offers Foster Grandparents, a national program through Senior Corps and the Corporation for National and Community Service.
Through Foster Grandparents, adults age 55 and older are paired with elementary-age students, acting as mentors and teaching them about being active members of their community. Grandparents receive a stipend for their time and work roughly 20 hours per week with their students.
Foster Grandparents is another program greatly affected by COVID-19. Many seniors do not have experience with online platforms like Zoom, making meeting with their students a bit of a challenge, though not impossible.
Dixon communicates closely with the foster grandparents and sends out a newsletter to keep them up to date. She also provides worksheets for self-assessment and dealing with worry and anxiety. The Digital Connectors also work with the grandparents via Google Meet and other online programs and teach them basics like how to use direct deposit.
"I want to get them to learn how to use their banking sites, just kind of walking step by step," Dixon said.
Digital literacy is not just for students. Lynch highlighted the Raleigh Neighborhood College and the Citizen Leadership Academy, both of which have gone entirely virtual due to the COVID-19 outbreak.
Adult Digital Literacy focuses on computer basics, like operating a mouse and keyboard, using Microsoft Office, safely navigating the internet and setting up an email account.
Adult Technology Education is more generalized, teaching adults how to use anything from tablets and computers to smartphones and software applications for professional use.
Under Upchurch, Digital Connectors falls under Economic Development and Innovation. The rest of the programs fall under Safe, Vibrant and Healthy Communities.
"All of our programs have won awards in the past as well, so we're very proud of the work we've done, and now with COVID hitting, we're able to do everything virtually," Jones said.
The above is just a brief overview of Raleigh's digital inclusion programs. To learn more, visit raleighnc.gov/community-engagement.
Rush County, Ind.
Urban areas are not the only places where digital inclusion is important. The Rush County Digital Task Force is the first in Indiana to have a complete digital inclusion plan.
Mark McCorkle and Carole Yeend serve as co-chairs. Initially, a survey was used to assess digital needs; however, it was the COVID-19 pandemic that most brought things to light.
With schools, businesses and government offices closed, more people turned to the internet for business, education, entertainment and socialization. For those without internet access, the shutdowns were especially difficult.
The Rush County Digital Inclusion Plan consists of four major goals. The first is to update and improve broadband connectivity.
"We were fortunate as a community to have a decent backbone in fiber wireless, but not nearly enough, so our goal was to support that in any way we could," Yeend said.
The second goal is ownership of computing devices. Businesses and organizations often donate used computers to The Open Resource, a nonprofit organization that refurbishes them and, in partnership with the task force, donates them to those in need.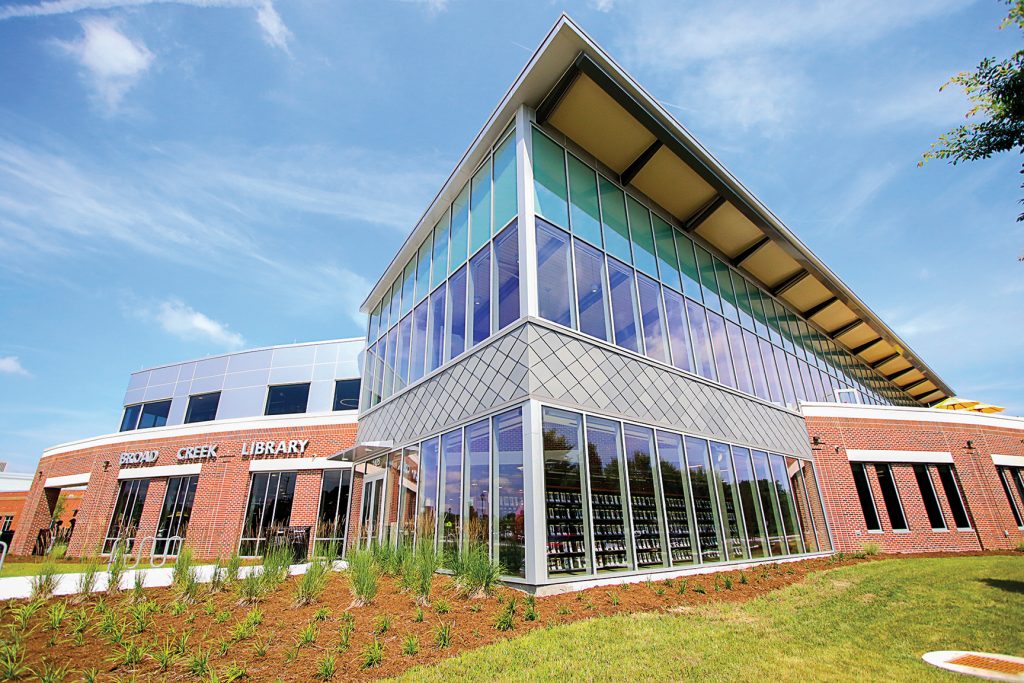 "One of them went to an elderly couple who knew the importance of it," Yeend said. "They had a disabled son and they came in and took some training, and it has opened up new worlds for them as they became aware of how easy it is."
The third goal is training.
"People who have not been exposed to computers feel overwhelmed, and it just feels like a big mystery they don't want to deal with,"
Yeend said.
Safety is a key component. Yeend likens this to the starfish concept.
"The ones you throw back into the ocean benefit, so if we can help a family, a group or anyone become more savvy in the digital world, we're making things better one step at a time," she said.
The fourth goal is implementing digital strategies.
"We have gotten the attention of our local economic and community development," Yeend said. "As they revise their strategies, I understand they're making technology an important goal."
All of the above can be easier said than done for a small, rural county.
"Unfortunately, we've not been eligible for many of the federal or state grants that have come out because of the coverage that we do have," McCorkle said. "We're a small county of only 16,000 people, so that grant money is really critical to help expand and get the coverage that we need."
The current method for calculating coverage divides the community into census blocks.
"If anyone in a census block had a 10 down, one up coverage, that was considered good for everybody," Yeend said. "That's pretty spotty, and I think that was one of the biggest challenges, how we're evaluated as needing infrastructure."
When it comes to successes, both Yeend and McCorkle credit Dr. Roberto Gallardo, Ph.D., of the Purdue Center for Regional Development.
"Albeit we've taken some baby steps and gotten it going under the leadership of Dr. Roberto Gallardo," Yeend said. "We're the first group in the state that had a complete digital inclusion plan."
For more information, visit www.rushcounty.in.gov/broadband.
Norfolk, Va.
Norfolk is making internet access available to local residents through a program called ConnectNorfolk.
Much of Norfolk's current goals were born out of the pandemic, which brought to light many areas where the city's Wi-Fi services
were lacking.
"I think about what we thought was important a year ago, and I'm not saying it's not still important, but the pandemic seems to have pulled us in a new direction, and in a way, I'd say it's a good direction," Norfolk Chief Information Officer Fraser Picard said.
Residents without a Wi-Fi connection at home often depend on places like the public library and community centers to access the internet. However, when these places shut down earlier this year, many adults were without a way to search for jobs or apply for government aid, while many students were unable to attend school.
"Wi-Fi, in the past, has always been about providing Wi-Fi to visitors," Picard said. "Now the pandemic has shifted that to be about providing Wi-Fi outside the building to anyone, so it's a slight change there for us."
The first step was to take internet devices to every city building and school in Norfolk to assess signal strength at each site.
"Overall, we found over 60 sites in the city that you could access Wi-Fi from without having to go inside a building," Picard said.
Using the city's GIS maps and factoring in residential land use and median household income, the city identified 19 additional sites to add Wi-Fi.
The next step was to make the login information universal at each location except the schools, which will continue using their existing information for students' convenience.
The city also eliminated public Wi-Fi passwords.
"So, it's truly free Wi-Fi," Picard said, adding that filters are in place to prevent visits to inappropriate sites.
Once the sites were mapped out, the final step was getting the word out. The city created a marketing plan using social media, the city website and the local TV news station. They also created an interactive map, where residents can type in their address on a computer or mobile device and generate a list of free Wi-Fi sites near them.
For those without a mobile data plan, the library offers a Mi-Fi mobile hot spot checkout program. Multiple family members can use one hot spot device.
Printable PDF versions of the map are also available.
"Having this website is really cool, but if you don't have internet access, it doesn't help," Picard said. "So, that's why we wanted the PDF map."
Besides making the internet more accessible, the city is working to make itself more accessible. Again, much of this was a result of pandemic-related closings, though Picard feels the changes are here to stay, especially because it has made the meetings more accessible to the public, particularly those with mobility needs or who may be out of town.
"I think this is really something that's come out of the pandemic that we originally thought, here's a solution to a problem, but I think this might be something we use from now on," he said.
A feature called a "waiting room" allows those who wish to make a comment or address a concern to do so.
Other digital inclusion goals for Norfolk include implementing improvements to the online permit system, made possible through CARES Act funding; creating an online civic hub for local businesses to communicate things like hours and special offers and updates; and creating a regional fiber ring in the Five Cities area, which will feature roughly 100 miles of fiber optic cable.
Improvements are also set to take place in a portion of downtown called St. Paul's. A transportation grant will allow for street improvements, which will, in turn, allow for installation of conduits to bring broadband connectivity to under-served areas of the city.
"I really see the future of technology helping define what the new Norfolk looks like, and for me, I have a responsibility of not only making sure employees have computer skills, (but) there's also a greater opportunity to make sure that gets expanded out to the public," Picard said.
To learn more and view the interactive maps, visit https://www.norfolk.gov/ConnectNorfolkWi-Fi.