Do changing markets mean a change to your recycling program?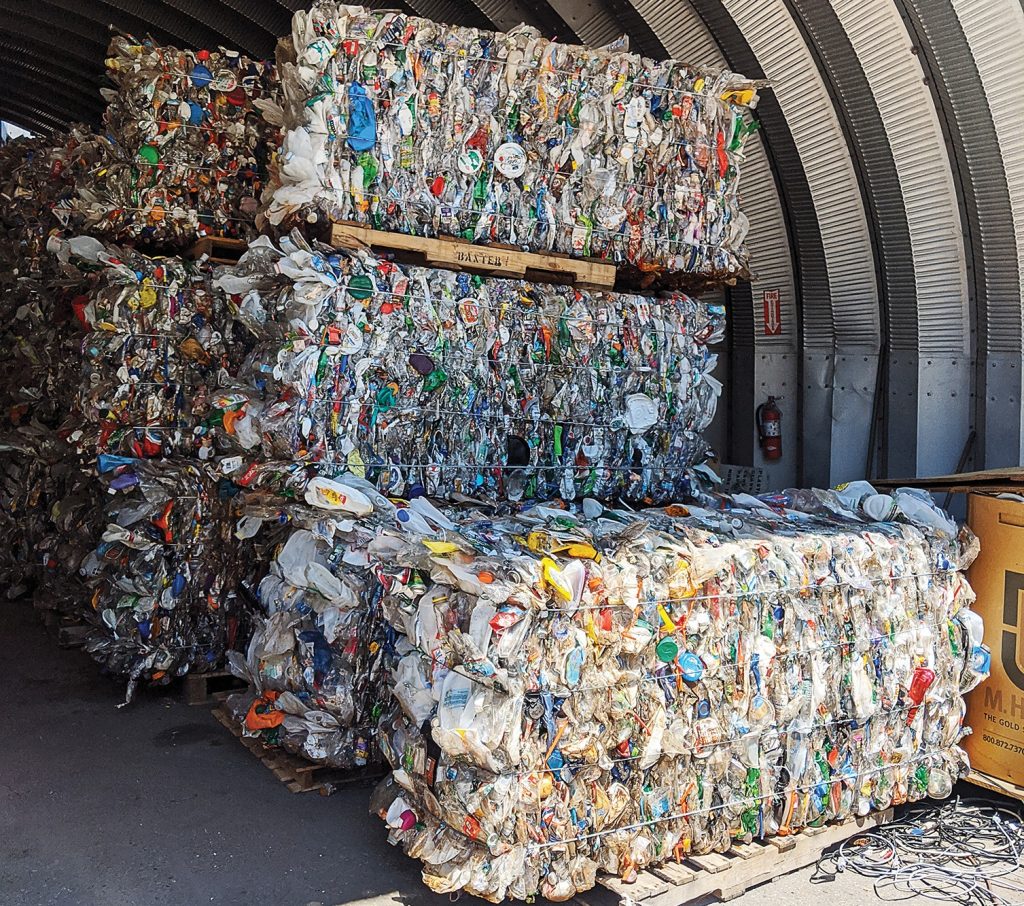 Over the last few years, the market for exporting our recycled materials has changed — so does that mean municipal recycling programs have changed, too?
The answer to that question varies depending on location and the size of the city or town. Some, like Rollinsford, N.H., have switched back to multi-stream recycling, while others in organizations, like Minnesota Pollution Control Agency, say single-stream recycling is here to stay.
Back to multi-stream
Rollinsford Town Administrator Caroline Kendall said the town, population 2,527 at last census, has had several recycling programs going back to the '90s — mainly paper, cardboard, tin cans and glass before going to single-stream recycling five years ago.
The town had a provider who would pick up the materials every week and charged a flat rate. The provider would then find a market or the best disposal method for the material. She said at first "single-stream was a happy, wonderful thing." But then the price the town was being charged kept going up as did the charge per ton for shipping.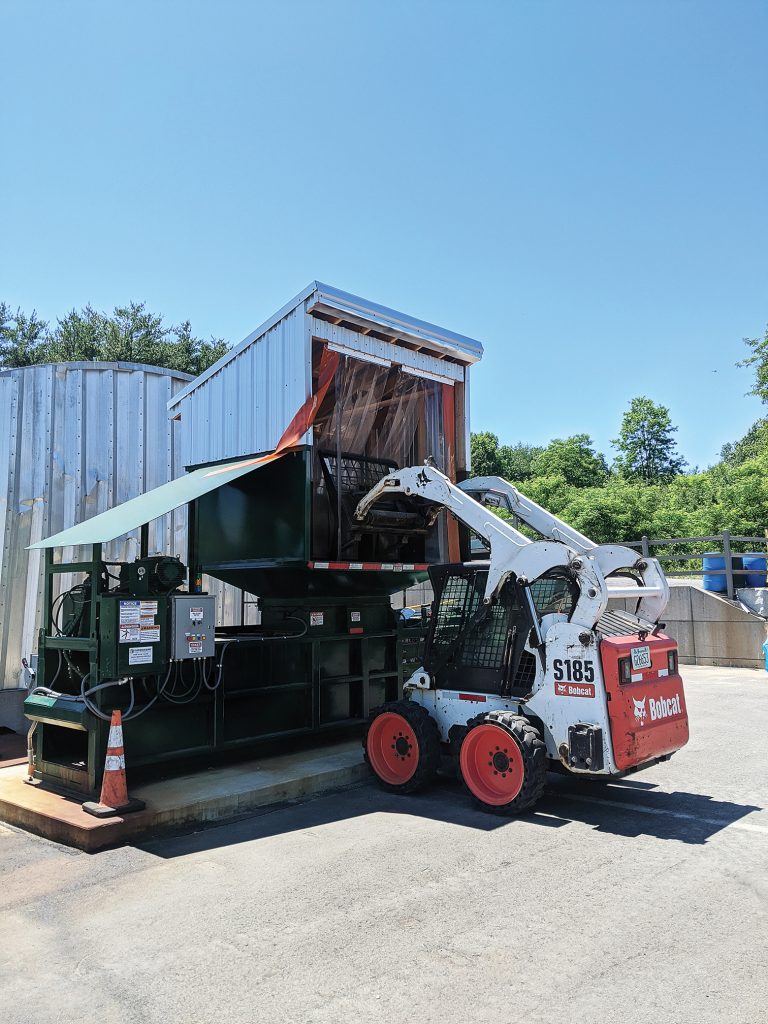 "They cited what was going on in China — the market crashed and he said he was operating at a loss. Our agreement allowed for the way he was charging us, but we hadn't budgeted for all the extra fees," she said.
They were being charged $295 a month for one haul a week and then a $30 a ton fee on top of that, and it was that fee that kept increasing.
"China was no longer willing to take our waste because their stream was growing and they said American recyclables are dirtier," Kendall recounted what she'd been told.
In 2017 transfer station manager Ed Walsh came on board and started looking for alternatives. The town decided to go back to multi-stream recycling, and to prepare for that switch, Walsh found a used horizontal baler for baling plastic and aluminum. The board of selectmen approved the purchase. Then separate bins for paper, cardboard, tin and aluminum were built and set up.
"It ended up as a $25,000 investment," he said.
A nonprofit organization, Northeast Resource Recovery Association, has helped a lot in this endeavor. Walsh said there's a scrap metal recycling facility close by for tin cans and aluminum and it's able to truck those materials.
NRRA also found a place that would take glass, which would be used in a glass aggregate underneath the road as gravel. So instead of paying $65 a ton to throw it away, it is taking the glass for $35 a ton.
Kendall was concerned about not being able to guarantee that residents' items would be recycled, especially if the provider couldn't find a market. However, with the changes Rollinsford has since made, where it is actually taking the recyclables directly to local or regional markets, she feels more confident about that.
"There's still not a market for single-stream where the quality of goods are not great. I'm not saying it isn't (being recycled), but I can't guarantee that it is; it depends on location. It's a known unknown," she said.
For paper, cardboard and plastics, Walsh said the NRRA helps broker resources and does price shopping for Rollinsford. He believes most states have an organization similar to NRRA that could assist other cities and towns considering doing their own.
When asked how the public responded to the change from single-stream back to having to sort their recyclables, Walsh said, "This time around they adjusted quite well."
The town had to shut down the recycling program for two-weeks while it made the transition to get the bins and equipment in place, and people were upset.
"A lot of product went in the trash during those two weeks, and residents were really upset things were being thrown away. So when we opened, the floodgates opened," he said.
Rollinsford had been able to see both cost savings and avoidance as well as make a little money, too. Walsh said in the first year, the town saved $11,000 in transportation costs alone and in 2019 made $1,900 from recycling aluminum cans. Rollinsford shipped over 7,000 pounds of aluminum cans. He admitted $1,900 isn't a lot of money, but any amount earned on top of cost savings and cost avoidance helps.
"You're not going to balance the budget with this, but you can make a few bucks," Walsh said.
Kendall said, "Think about the fact we were paying $250 every time a compactor came for a load of trash plus $65 a ton so there's value in not having waste. Trash is the most expensive way to dispose of items. So this is not so much about making money as it is about avoiding cost."
Walsh added, "On plastic we barely break even, but we're still saving cost. Whether we're making a few bucks or breaking even, it's better than being charged and we have a better chance of knowing it's being recycled."
One of Walsh's employees sorts through the plastic and aluminum and takes out what doesn't belong.
Kendall admitted it's a little more work, "but if you want to reap the best financial benefit out of the market, you need to stay nimble and pay attention — that's Ed's job. We're still doing better financially than when we were just doing single-stream."
Kendall also noted Rollinsford has seen an increase in both trash and recycling as many people were home during the pandemic and cleaning house and producing waste that normally would've been at the workplace.
When asked about the benefits of single-stream versus multi-stream, both Kendall and Walsh didn't see many benefits for single-stream other than it keeps people moving through the recycling station faster and it's convenient. The detriments they cited were cost and the unknown about whether the materials are actually being recycled.
They said the benefits of multi-stream are cost avoidance and savings and the ability  
to make a few dollars as well as have the confidence the items are being recycled and not thrown in the trash. Kendall said with recyclables separated out they're able to address changing prices of certain commodities and shop around without having to involve the entire system.
Kendall said NRRA helps Rollinsford understand the market both in pricing and what it'll accept and how it'll accept those materials. For example, one place won't accept black plastic but another vendor will.
CONTINUE ON PAGE 2…