The right grease can improve fleet operations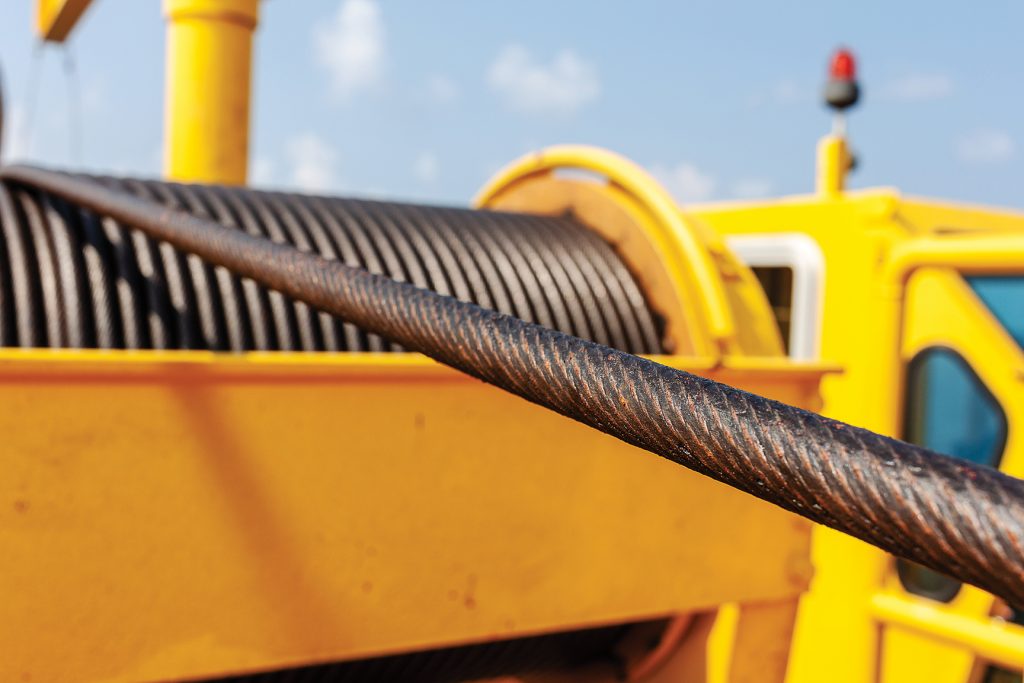 Proper lubrication of your equipment may not be the most glamorous topic, but it is arguably one of the most important parts of your maintenance routine. Proper selection of an appropriate grease will potentially end up saving your company thousands of dollars in maintenance costs, keep your fleet running in the field longer and make your equipment safer. These are goals everyone can get behind and strive for. But how exactly can grease do all of this for you? While brief, these few key items will give you the tools needed to begin selecting the correct lubricants for your equipment.
Grease comes in a wide variety, which might surprise many people. There are different color greases, different viscosities, different additives, different bases and different textures, just to name a few. Nearly every component on your equipment will require a different type of grease. It is important to recognize that fact to properly maintain the components of your equipment and maximize the field time of each machine in your fleet so you do not need to pay for costly replacements parts sooner than you should. That begs the question, what makes a grease better than others?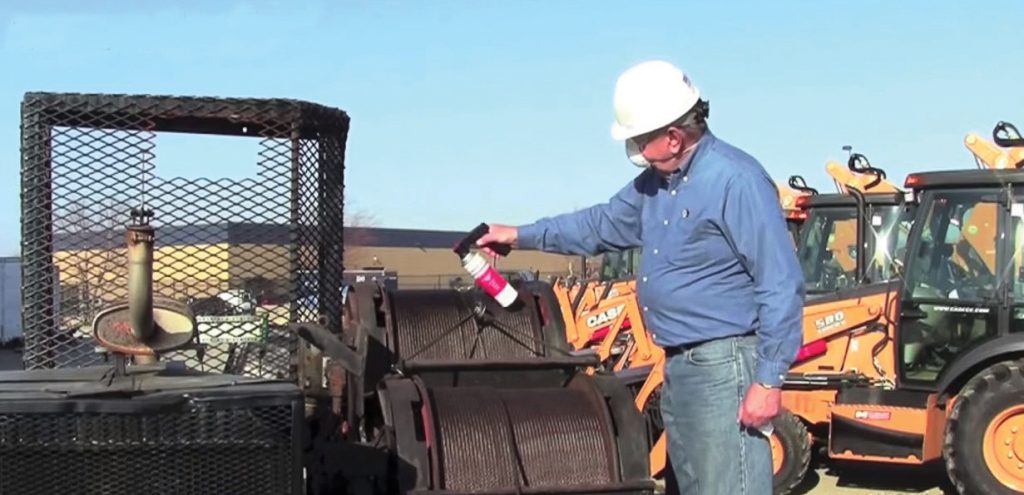 A lot of that answer boils down to lithium complex grease versus calcium sulfonate grease. Lithium complex greases are generally cheaper, multipurpose greases that are used in a variety of ways. Lithium complex greases generally do not have very high heat and pressure ratings, meaning that if you apply them to a component — like a boom — that is constantly moving and producing higher heat and pressure, the grease will burn off quickly and not provide the lubrication needed to protect that component. This means the operator will need to relubricate more often — costing your company money in downtime — or the component simply will wear much quicker — costing your company money in replacement parts.
How can you prevent this? The answer is with calcium sulfonate-based greases. Calcium sulfonate-based greases generally are more durable and perform at higher heat and pressure rating than lithium complex greases. When lubricating components such as a boom, a calcium sulfonate-based grease is more desirable than a lithium-based complex.
You also need to look at the purpose of the component and match that with the appropriate specialty grease that is on the market. For example, if you are using your bucket truck to cut tree limbs back from power lines, you are likely not going to want a traditional wet, tacky grease applied to your boom. The wood chips and shavings from the tree trimming will stick to your boom and potentially cause corrosion. Rather, you will want a dry film grease applied to your boom so the debris from the tree trimming won't stick to your boom and cause other maintenance issues. Similarly, you would not want to use a traditional grease for something like a hydraulic hammer to keep the hammer lubricated. In that case, you would want to use a chisel and hammer paste that has extra solid additives in the grease — usually graphite and copper — to provide adequate protection and lubrication to that piece of machinery. Ultimately, all greases are not created equal and each component on your equipment requires a specialty grease.
Once you have selected the appropriate grease, it is important to properly apply the grease to your equipment. This is an often overlooked piece of the puzzle. If you apply too little grease, you will need to reapply more quickly and you will likely experience more wear and tear on your equipment. This fear of underapplying grease will lead people to overapply grease. Overapplying grease can be just as bad for your equipment as underapplying. It can cause significant buildup issues that wear parts down and cause more dirt and debris to stick to your equipment than necessary. A nice thin film of good grease should be all you need.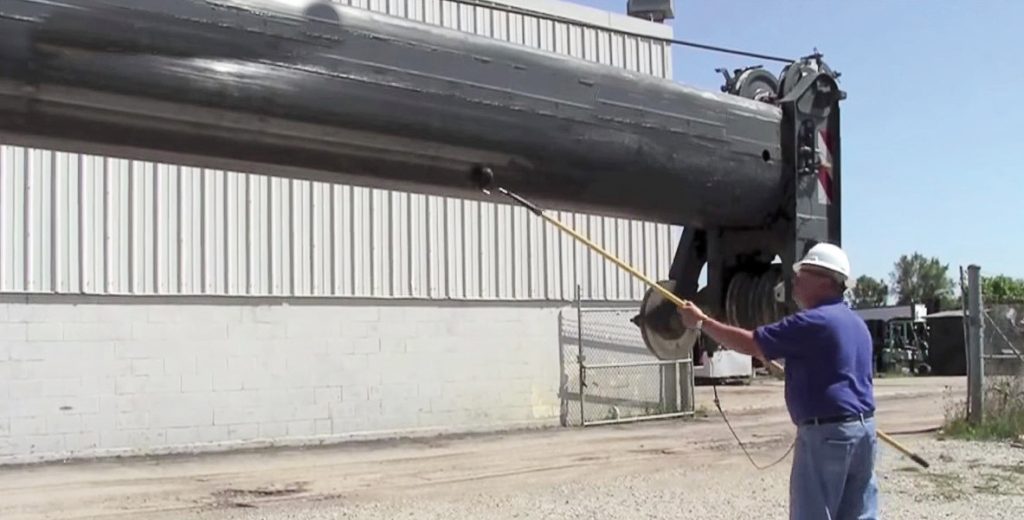 How can you avoid either underapplying or overapplying grease and achieve that thin film? The easiest way is to use an aerosol grease. Aerosols are great because they conveniently provide an effective spray that helps ensure you properly apply your grease. The added bonus is that aerosol cans are lightweight and can easily fit just about anywhere, so your operators can apply grease as needed in the field. Most aerosol greases will cover your equipment thoroughly until a full maintenance program is scheduled. Again, this keeps your equipment in the field longer with less downtime for maintenance at the shop. Finally, a reputable grease company should not lose the integrity of its grease through the aerosolizing process. Therefore, the aerosolized grease you purchase should be just as effective as the grease from a bucket or cartridge.
Alternatively, grease guns systems are excellent for applying traditional grease from a bucket or cartridge. These systems can be either hand pump, pneumatic or battery powered. No matter which system fits into your budget, grease guns are excellent for properly applying grease.
All of this could seem overwhelming, confusing or just simply not necessary. If you find yourself having more questions than answers about proper lubrication practices, or are wanting to try and save your company money by improving maintenance processes, don't be afraid to call and ask people in the grease industry questions.  Jonathon Roberts is the vice president of LUBE-A-BOOM, a company based in Indianapolis, Ind. LUBE-A-BOOM is a leader in providing specialty lubricants to the lift industry for telescoping boom cranes, aerial lifts, tele-handlers, forklifts and a multitude of other types of equipment and applications. Roberts graduated from Butler University in Indianapolis and the Indiana University Robert H. McKinney School of Law. Prior to attending university, he worked closely with the founder of LUBE-A-BOOM, Harley Wilson.