Danville embraces solar to satisfy energy needs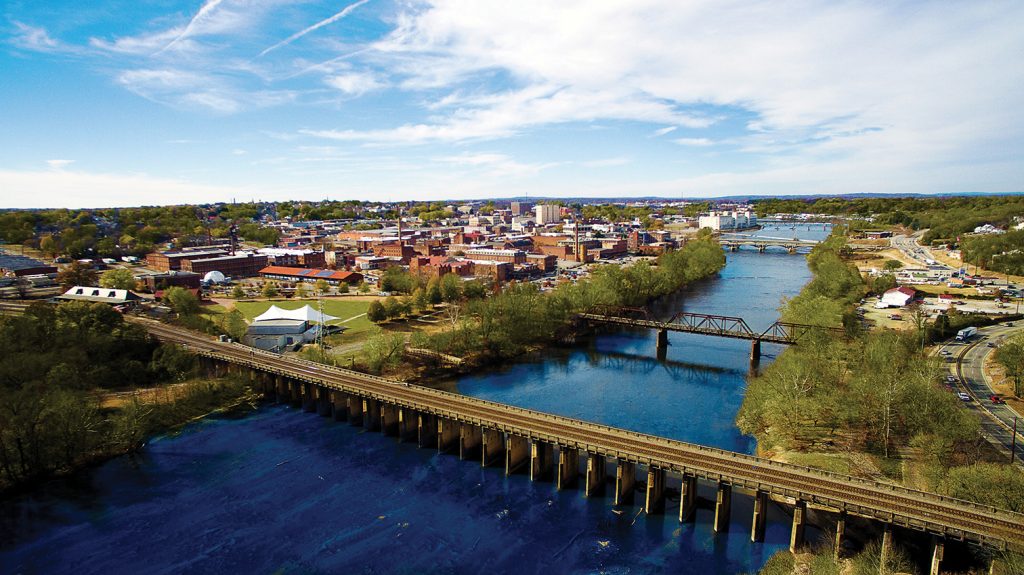 While tobacco and textiles may have built Danville, Va., into a thriving metropolis in the south central part of the state, solar energy is sparking the city's revival.
Danville, located in Pittsylvania County, was founded in 1793 on the bank of the Dan River. The rich soil made it perfect for growing bright leaf tobacco, and Danville became known as "The World's Best Tobacco Market."
Danville blossomed in the 19th century with the establishment of the Richmond and Danville Railroad.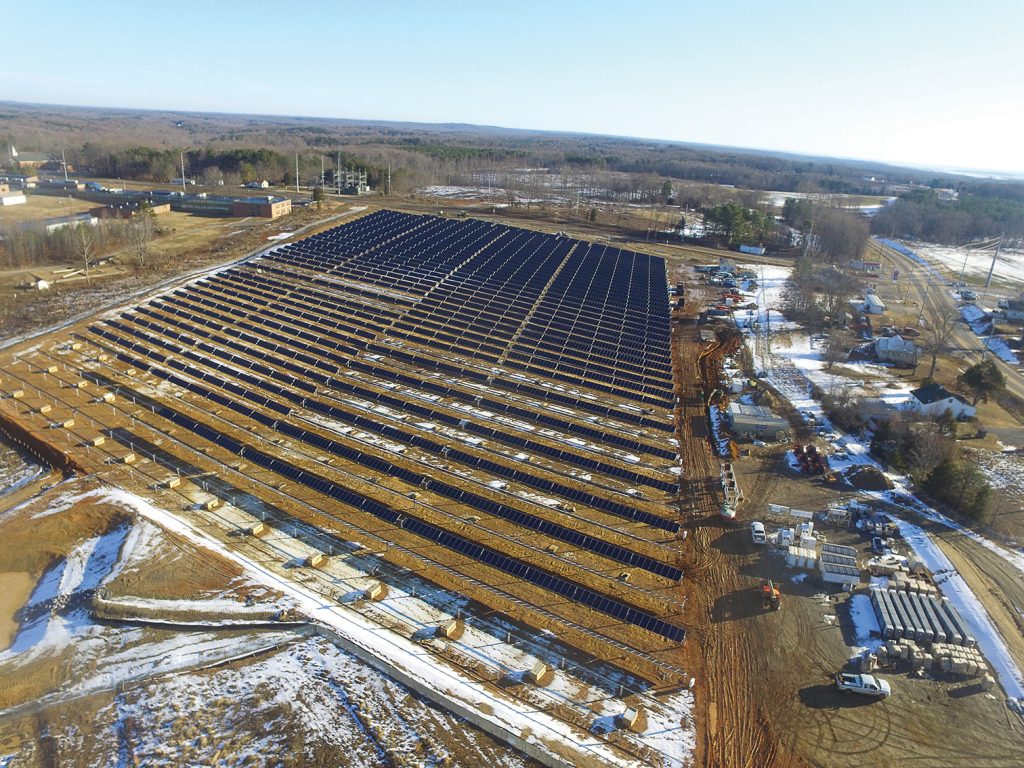 In 1882 Riverside Cotton Mills and the boom times of Danville continued. Later known as Dan River Cotton Mills, in the early part of the 20th century, the textile mill produced cotton fabric for clothing and bed linens, and employed as many as 14,000 people. The company took advantage of the hydropower generated by the Dan River.
The 21st century, however, has not been as kind to Danville. The decline of tobacco and the bankruptcy of the Dan River Cotton Mills in 2004 hit the area hard. The town's unemployment rate climbed to 15% by 2009. Today, Danville is retooling its economy with the help of renewable energy sources.
Danville's first solar farm came online in March 2018, and the harvesting of solar energy continues to grow with two more farms opening this summer.
The city began its progress toward solar energy in 2016 when it asked for proposals for energy capacity resources, according to Jason Grey, Danville's director of utilities.
"We were not set on one type of generation, but received several solar and natural gas responses." Grey said the solar proposals were most appealing to the city because of the low cost and the 30% federal investment tax credit that developers would reap.
After years of purchasing power from third-party electricity providers, the city decided in 2007 to invest in assets like the solar farms.
Pittsylvania County is ripe territory for solar farm developers Grey said. There is ample farmland, and the county is Virginia's largest by landmass with 969 square miles.
Capital investments and private developers have helped revive downtown Danville by converting tobacco warehouses and other historic buildings to breweries, retail spaces and apartments. Tech businesses are finding their way to this historic city of 40,000 residents on Virginia's border with North Carolina.
"There are several industrial customers who inquire about our power supply mix," Grey said of companies that have considered relocating there. "Solar has assisted the city in competing with other economic development projects by offering a lower cost of electric supply."
The solar farms join the mix of energy resources that power Danville. "The solar resources will be blended into our coal, natural gas and hydro resources."
From the time of the decision to go solar, Grey said the engineering and permitting process took about a year and construction took another six months.
The 6-megawatt system currently in use is supplied by 2,300 solar panels located on land near a rural school complex. Grey said in its first year of operation, the electricity generated from the solar farm has saved Danville about $500,000. The city-owned Danville Utilities manages electricity, natural gas, water, wastewater treatment and broadband internet for 42,000 customers in the area.
Two more solar farms are set to go online this summer. "We have had some delays because of solar panel manufacturing in China due to COVID-19 and weather delays," Grey said.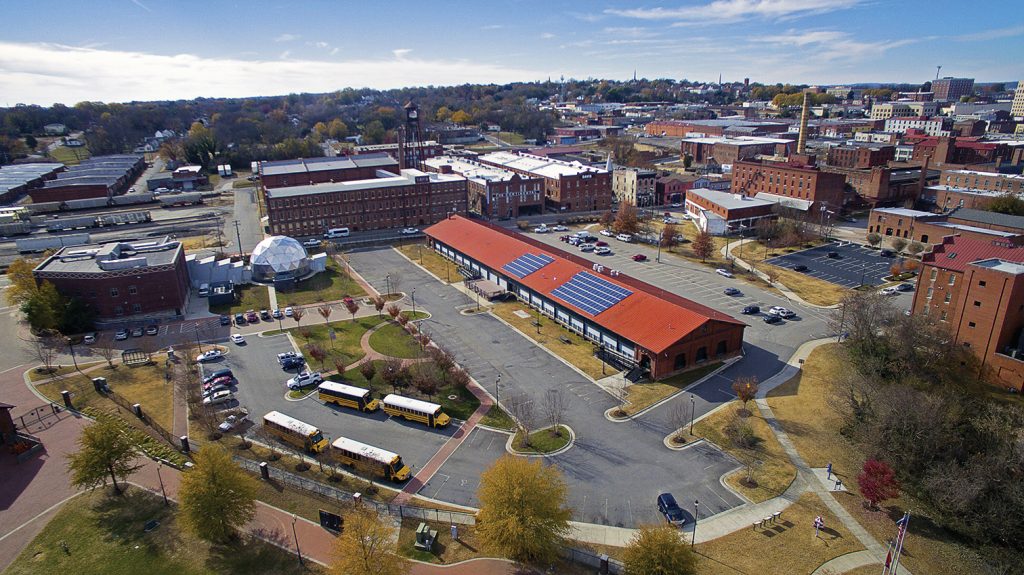 The city of Danville does not own the solar farms but has agreements to purchase all of the energy, capacity and renewable energy credits from the projects. Danville has partnered with Denver-based Turning Point Energy in the development of the farms.
"The solar farms will be our lowest cost of electric supply and will assist us in lowering our summer peak demand," Grey added. Once all three solar farms are online, Danville will generate 22 megawatts of solar power, which is enough for 3,300 homes.
The projects have created more than 100 jobs with the employment of consultants, engineers and construction workers.
Grey said the city is open to the possibility of adding solar capacity in the future. "It would depend on if our electric load grew any by additional economic development announcements. Right now our energy needs are met for the foreseeable future."
He said the city has "a very robust energy efficiency residential and commercial and industrial program that provides incentives to customers who make energy upgrades."
Unlike some areas of the country where there has been resistance to the development of solar farms, Danville residents have welcomed the new lower cost renewable energy resource, according to Grey.
Looking ahead, he said the city will "be looking at battery storage in the next one to two years to see how that technology has evolved and whether it is advantageous for us to pursue."
Virginia's Gov. Ralph Northam signed an executive order in September 2019 setting a goal of having 30% of Virginia's electricity come from renewable sources by 2030 and 100% by 2050. Only slightly more than 1% of Virginia's electricity is generated from solar power now.