Economic development with a global flavor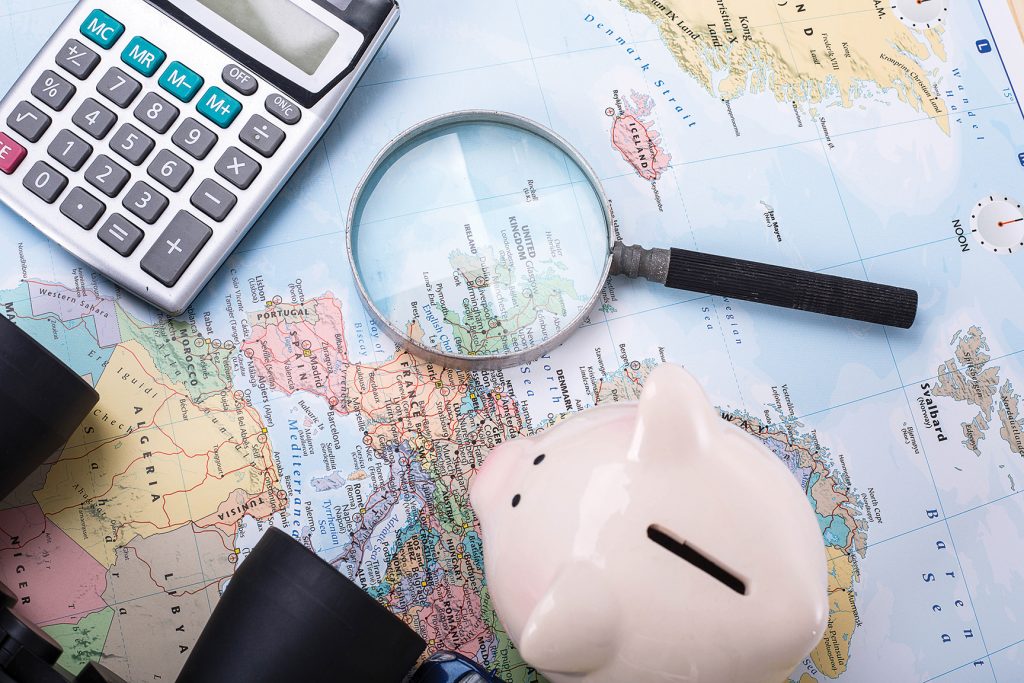 The economy is becoming more global as we speak, and a seminar in Gilbert, Ariz., late last year only drives that point further home.
Gilbert's Office of Economic Development, the Gilbert Chamber of Commerce and Gilbert Sister Cities sponsored the Dec. 10 International Trade Seminar. The event was designed to find businesses looking to expand internationally and assist them with those efforts, especially those with their eyes on Northern Ireland as a site. About 20 people were in attendance, representing industries like financial services, real estate, logistics/transportation and construction.
So why Northern Ireland and why now? Gilbert Economic Development Director Dan Henderson said the seminar represents a culmination of several parties' efforts over the years. Their relationship with Gilbert Sister Cities began in June 1995, with the intent to establish cultural and economic ties with other regions of the world. Gilbert's first Sister City relationship was born with Antrim-Newtownabbey, Northern Ireland, in November 1998, followed by Leschan, China, in June 2002.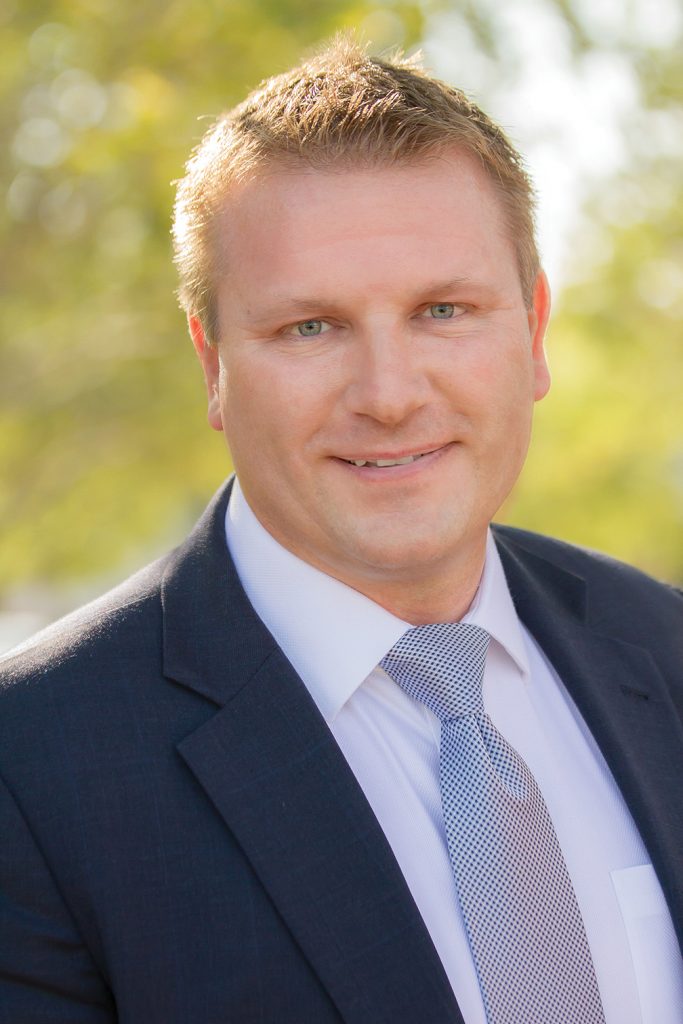 "With each of these partnerships, new programs, mission opportunities, invention and delegation exchanges have always been sort of the forefront of what we've intended to do," he said. "And so about every other year, Newtownabbey has visited Gilbert with a delegation, with the intent to build cultural, civic government and economic development ties here. We have benefited tremendously from them coming over to Gilbert."
For example, Henderson said the November 2019 delegation was particularly a success. Through these efforts, Antrim-Newtownabbey brought about six companies from their region into Gilbert. It provided a chance to showcase their cultural, educational and economic development ties.
"Through that modest delegation, we were able to attract a little more than a million but a little less than 2 million in booked sales. And that really created — through the number of meetings that we were able to set up — a lot of interest in those groups and others to go on a delegation over to Northern Ireland."
Henderson added the results were so impressive that they wanted to make them known to business leaders and stakeholders in the greater Phoenix Metropolitan area. He noted there are a number of communities in the metropolitan area that also have Sister Cities in Ireland in general, not just Northern Ireland.
"And so the event came about with a number of partners, notably the Arizona Commerce Authority, the Greater Phoenix Economic Council and the Gilbert Sister Cities organization," he said. "We were able to leverage our partnerships in other communities here in the East Valley like Chandler, Ariz., and beyond."
Henderson said the response to the seminar was positive and his colleagues were pleased with the outcome. The end result was that it piqued interest in expanding ties in Northern Ireland. In his words, "The intent of the International Trade Center seminar was to inform first and foremost, but also secondarily to identify businesses that could benefit from developing their FDI (Foreign Direct Investment) strategies and create trade relationships between Gilbert and our Sister City."
According to Henderson, this progress is not achieved in a vacuum, but through partnerships.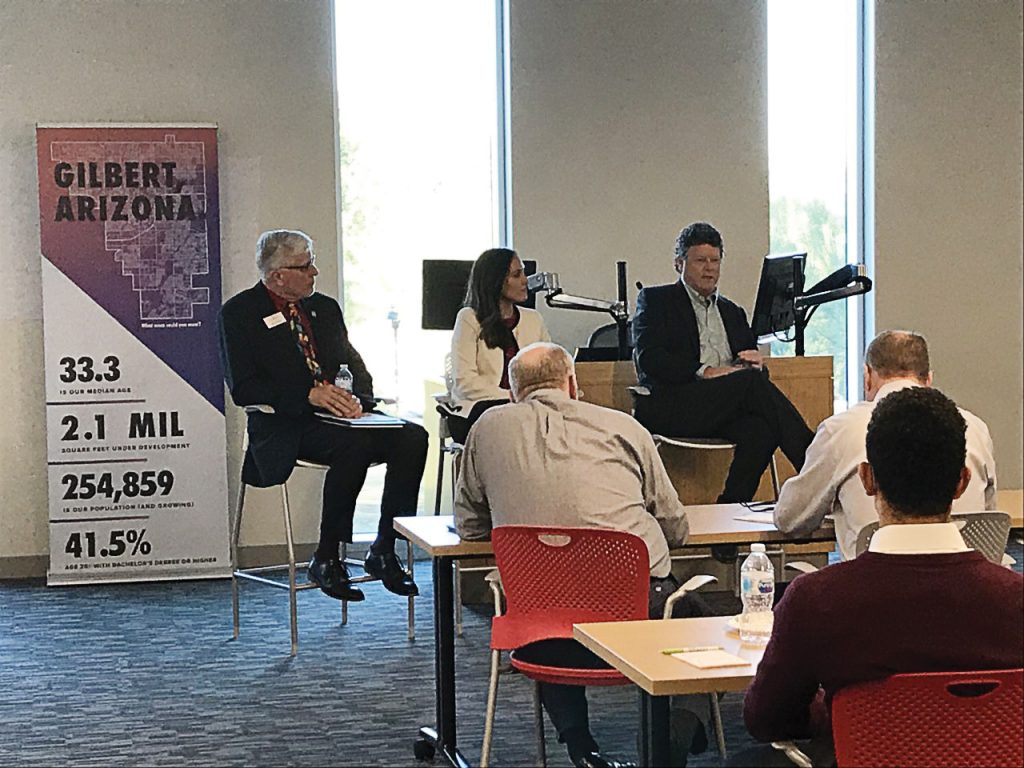 "When we focus our efforts on establishing relationships, we can have a meaningful impact in increasing FDI and enhance policies that promote, you know, bilateral trade and a pro-business environment that brings together innovative companies from around the world," he said.
International trade and FDI play an essential role in ensuring economic growth and prosperity, creating highly compensated jobs, spurring innovation and driving exports. That all comes to pass through connecting decision-makers with the right resources to translate their vision into reality.
"Sometimes that means creating a global perspective and helping businesses within your jurisdiction understand what international expansion looks like," he said. "Helping businesses with their needs is paramount, whether it's site selection, analysis, supply chain analysis, etc. We must know how to add value to those companies in our communities." So what's next? As part of that relationship, Henderson said Gilbert will be holding a trade and investment mission to the United Kingdom in the spring that businesses can join. His understanding is that elected leadership and civic groups will focus on governmental and educational ties. The intent is to "open the door" to mutual economic development partnerships as well.