Last Blockbuster Bend, Oregon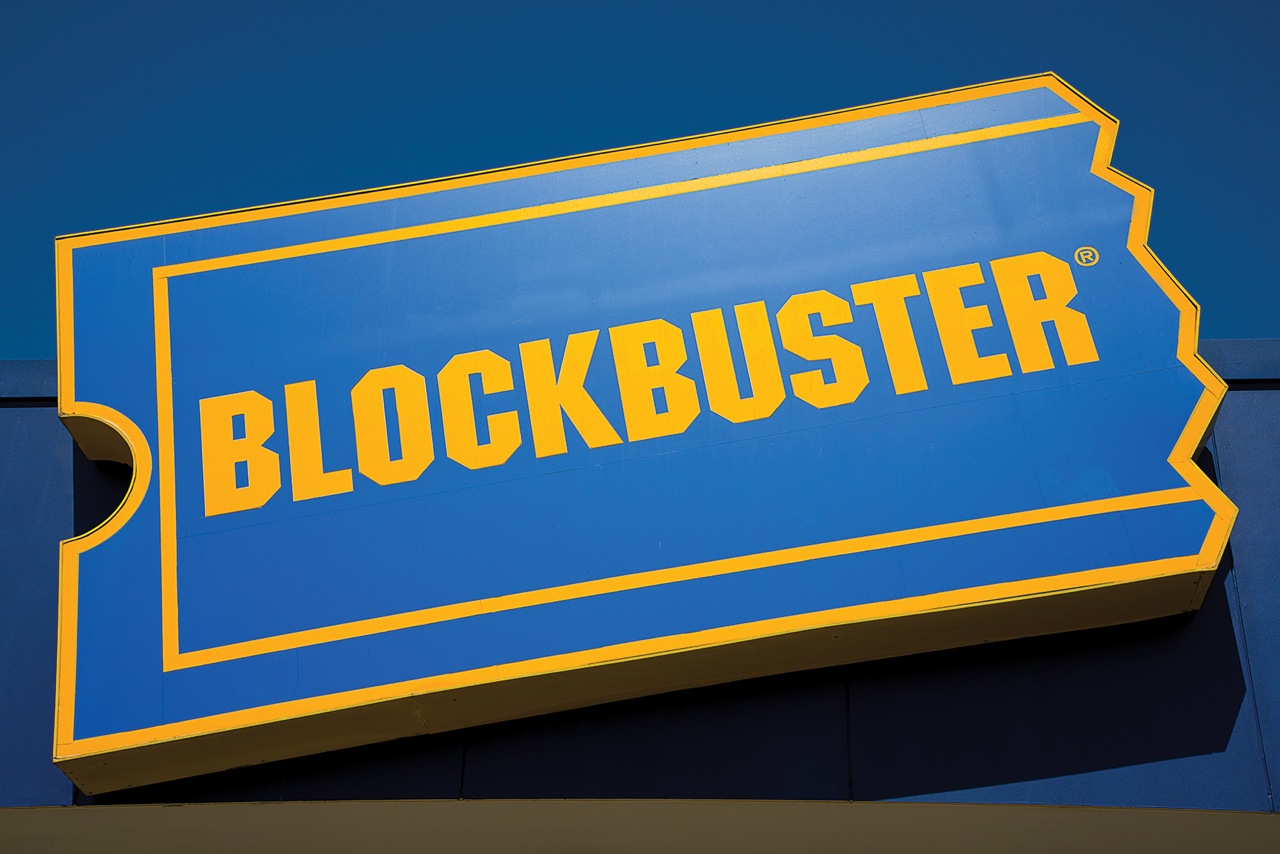 A well-known lateral thinking puzzle posits a wealthy book collector who purchases a rare edition for a quite princely sum. To maximize his investment, he takes the book home and immediately throws it in his fireplace.
The question is, "Why would he do that?"
The answer: There were actually only two copies of the edition in existence. When he incinerated his auction purchase, the value of the only remaining volume skyrocketed.
An analogous phenomenon occurred in March 2019 when the Blockbuster Video store in Sydney, Australia, shuttered its doors, leaving the Blockbuster in Bend, Ore., the last standing franchise in the world. On July 16, 2018, the Bend store had become the only one in the United States when the other two remaining outlets, both in Anchorage, Alaska, closed up shop.
Since then, hundreds of devotees from around the globe have descended upon the store in Bend to catch a reminiscent experience at the iconic chain.
"We really do not keep track of the number of people who come into the store as tourists only," said Sandi Harding, the store's general manager. "What I can tell you is that we have filled 16 guest books and have opened more than 5,000 new accounts since becoming the last store. We are up about 30% in rental business."
The municipality, population 97,590, has been "very supportive of our store and our newfound fame," she said. "We do have a local tour company that has included us in one of their tours."
The 6,000-square-foot outlet was of average size during Blockbuster's peak year in 2004. "However, as stores declined, many of them downsized and we became one of the larger locations," said Harding.
The Bend location "started out in 1992 as a local mom-and-pop store called Pacific Video and franchised as a Blockbuster store in 2000," she explained. "Our owners still live in Bend about five minutes from the store. We love being a part of the Bend community and are very grateful for their support.
"If someone is planning on visiting us, I think they will be pleasantly surprised by how well we have preserved the iconic Blockbuster look. Just come prepared to take pictures and don't forget to sign our guest book.
"We have no plans on changing a thing and our hopes are to stay in business as long as possible. The store is currently doing great and we want people to continue to come in and support our efforts."
The Bend Blockbuster also sells branded T-shirts, hoodies, hats, stickers, magnets, games and other memorabilia. Partnering with a local comedy club, the store hosts monthly comedy shows and movie trivia nights. In 2018 the Blockbuster commissioned a local brewery to craft a special beer for a charity block party. Several bottles of the brew are displayed in a glass case amidst movie posters and other exhibits.
The store also maintains the unforgettable Blockbuster fragrance of "plastic and popcorn," said Harding. "We have the privilege of being next to a Papa Murphy's, so you can add the pizza smell in there, too."
Theories abound to explain the gradual serial demise of Blockbuster's outlets, including changing technology, unfortunate financial and management decisions and a shifting demographic gravitating toward the convenience of accessing streaming videos.
But some things never change, and that accounts for much of the Bend store's continued success.
An exhibit at the Bend Blockbuster includes samples of a namesake beer locally crafted for a charitable block party in 2018.
Sandi Harding serves as general manager of the Bend, Ore., Blockbuster, the last remaining franchise in the world.
The 6,000-square-foot Bend Blockbuster store has preserved the nostalgic look of rental videos, clothing, memorabilia, snacks and soda pop.
In his October 2019, 7,100-word online article, "Who Really Killed Blockbuster?" author Ben Unglesbee harkens to the nostalgic atmosphere of a venue people retreated to for solace in the wake of the tragedy of Sept. 11, 2001.
"I went to work at the video store thinking no customers would be there," he wrote. "Everyone, I assumed, would be rooted in their living rooms, eyes plastered to the news, waiting for the next bit of information to come through, for someone to satisfyingly explain what just happened, and when war would start and with whom.
"I was wrong. The store was nearly as busy as a weekend night … crazily, impossibly busy.
"At least one customer that night, a middle-aged man with a sad smile, said he came to the store to get away from the news, to take a break. …
"I was glad to be pulled away, to be around people, to be at the store. I had assumed everyone was there for the movie they would go sit in front of later. But I have to think — given my own relief — that a lot of them came for more than the videos. They also wanted to be around people on that day, in a friendly place. They wanted to be out, in the world.
"And at the time, the world very much included Blockbuster."
The Bend store is located at 211 NE Revere Ave. and is open 10:30 a.m. to 9 p.m. Sunday through Thursday and 10:30 a.m. to 10 p.m. Friday and Saturday.
For more information, call (541) 385-9111 or visit www.facebook.com/lastblockbustermovie.