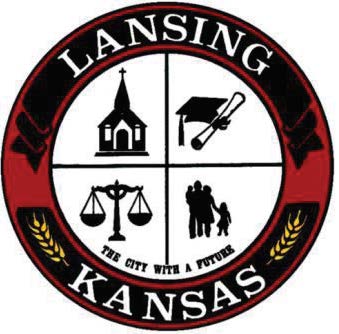 Lansing, Kan., self-proclaimed as "The City With a Future," includes several ingredients for success in its city seal.
The four quadrants of the circular seal contain images of a church, representing faith and morality; a mortarboard, tassel and diploma, expressing the importance of education; the scales of justice, depicting fairness and social order; and the silhouette of a family, with father, mother and two children.
Tucked along the Missouri River in the northeast corner of the state, the municipality of 11,947 has grown by about 2,000 residents every decade since 1960.
The city is named for William Lansing Taylor, a pioneer settler born Oct. 30, 1831, in New York. He studied law and medicine and was taken prisoner in Missouri during the Civil War.
After he agreed not to take up arms against the South, he was paroled. He broke his word in 1862 by enlisting in the 7th Kansas Volunteer Cavalry Regiment under a pseudonym, James William Lansing, the name he would use the rest of his life.
He worked as a hospital steward for the regiment and after the war took a similar position at the Kansas State Penitentiary, which opened July 1868.
After resigning from the penitentiary, Lansing opened a business including a mercantile store, post office and apothecary.
Though technically not a doctor, he became known as "Doc Lansing."
Lansing and his friend and real estate partner, John C. Schmidt, purchased 90 acres of land and platted the parcel into town lots in 1878. They donated the streets for public use and named the area town of Lansing.
It and the adjoining town of Progress were merged to form the present municipality, which was incorporated in 1959.
The penitentiary, renamed the Lansing Correctional Facility in 1990, remains the city's largest employer, with more than 1,000 workers overseeing 2,000-plus inmates. The 2,538-acre facility was authorized by the Kansas constitution in 1959.
Much of the city's history is preserved in the Lansing Historical Museum, housed in an 1887 Atchison, Topeka & Santa Fe railroad depot. In the face of the structure's imminent demolition in 1989, concerned citizens formed the Lansing Historical Society and saved the depot, moving it to the Lansing Correctional Facility grounds. Volunteers and inmates collaborated in renovating the building.
For more information, visit www.lansing.ks.us or call (913) 727-3233.