How municipalities are adapting GIS to serve the community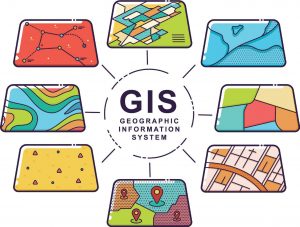 Data derived from Geographic Information Systems is key for many municipalities and governments looking to improve the level of service they provide their community.
"So, What is GIS?" posed Caitlin Dempsey, the editor of the GIS Lounge, in an article titled "What is GIS?" "This is probably the most asked question posed to those in the Geographic Information Systems (GIS) field and is probably the hardest to answer in a succinct and clear manner. GIS is a technological field that incorporates geographical features with tabular data in order to map, analyze and assess real-world problems."
While this definition may not make GIS any easier to understand, the applications of the technology by municipalities are fairly straightforward, even though they are continuously evolving. Municipalities use GIS to update their mapping systems, improve rush hour traffic, protect green space in densely populated areas and better track the homeless population in urban areas.
This fall, the Yerington City Council in Nevada approved a contract with Farr West Engineering where the company will provide a GIS database and online map tools to city employees and residents. It is a service Yerington City Manager Dan Newell told the Reno Gazette is like "Google Maps on steroids."
"A GIS database takes someone's filing cabinets and paper and rolled up plans in the back of the shop, and brings it right to everyone's tablet, cellphone, etc. around the county," said Lucas Tipton, a principal engineer/GIS and planning manager with Farr West Engineering.
The contract with Farr West is for $13,000, and it should improve the organization and analyzation of data for a wide variety of municipal departments throughout the city, from public works to transportation, enhancing operations.
GIS is necessary maintenance for any government looking to stay ahead of the curve and prevent itself from falling behind.
"A lot of local governments are already are utilizing this tool," Tipton said. "I think it's just going to be more of a necessity for these governments to consolidate and have access at their fingertips at all time. Then they are able to use that information for making future decisions with their assets and capital planning decisions, which is huge."
Municipalities can share GIS data so that it also integrated with and used by mobile applications such as Waze, which utilizes this information along with data from the local drivers using the app to improve commutes.
"It's just a really easy to use and widely used app," said Lynn Biggs, GIS manager for the Cobb County, Ga., Department of Transportation, which partnered with Waze about two years ago. "It's a free app that you can download and a lot of people use it. We've gotten some benefit when the Braves moved to our county to SunTrust Park. We were able to help people get to this new stadium by inputting the parking lot locations in Waze."
Cities can share GIS data, integrating it with mobile applications like Waze, pictured. This sharing of information can lead to improved traffic flow. (Shutterstock.com)
Cobb County, Ga., has shared its GIS data with Waze. This partnership was beneficial when the Braves moved to SunTrust Park, with the county being able to get people to the new stadium by inputting the parking lot locations in Waze. (Shutterstock.com)
Boston uses ArcGIS Urban to measure the impact of future developments on its green spaces. (Shutterstock.com)
In return, Waze shares the data it gathers in regards to traffic, accidents and other pieces of information that are valuable to a city or county. Cobb County then takes the valuable information and adds it to its own GIS system and data, such as police reports, road projects and traffic counts.
Overall, this allows residents and visitors to have a much more pleasant experience in a given area.
"We're trying to figure out a way to combine all this data to help us improve our transportation network to make it safer, operate better," Biggs said.
Protecting green spaces is another way municipalities are now using GIS.
Take Boston for instance. New buildings and developments are constantly being added to the already dense urban environment.
So, to protect precious green and open spaces, the city is using a tool called ArcGIS Urban to measure the impact of future developments. This allows Boston officials to more accurately predict if a new building will cast a shadow over green space and at what time of day. This information is then shared with the community.
"We are able to get that information out to the public a lot sooner than we used to be able to," said Carolyn Bennett, geospatial data manager at the Boston Planning and Development Agency. "I would say ArcGIS Urban has allowed us to really share information and the part of scenario building that's so important for public engagement."
Boston also uses GIS to monitor climate change by tracking sea levels and maintaining an inventory of green buildings throughout the city.
Lastly, GIS can help a city serve its resident who are in need of help and support.
In Aurora, Colo., Homelessness Program Director Shelley McKittrick has been using the Esri app Survey123 to more accurately track the local homeless population.
After using the app as opposed to the program's old paper tracking system, McKittrick and her team recorded the locations of more than 100 additional members of the homeless population in Aurora compared to the year before.
"It reduces our risk of having data entry errors and it reduces the time needed greatly for crunching all the data," McKittrick said. "But it also gives us a good idea of the coverage we made and trying to find folks and where we were able to find folks that were camping."
Knowing where people are enables McKittrick and her team to better serve the homeless, especially during the cold Colorado winters.
This information is kept confidential because she does not want it to get into the wrong hands.
"It could be police forces that are looking to use the data to clear camps," McKittrick said. "I work for the city, and I worked very closely with our police department. We're all coordinating beautifully together across the region, but we would lose the trust of the (homeless) community we're trying to build a rapport and relationship with so that we can house them."