Sourcewell Contract with Bonnell Industries
At Bonnell Industries Inc. we are proud to announce that we have been awarded a contract in the Snow and Ice Handling Equipment category through Sourcewell! Our contact, #080818-BNL, is effective as of Monday, October 29, 2018.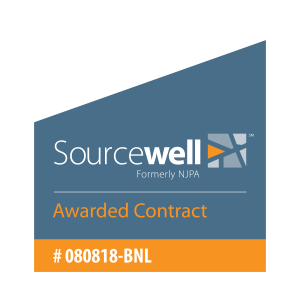 What is the benefit of Bonnell's products being on a contract…
While holding this contract, our customers have the convenience of saving time and money by not having to duplicate the bidding process, because Sourcewell's Procurement Team has already completed this process for their members. We have been evaluated and awarded through a rigorous process by Sourcewell to find vendors that offer exceptional products and customer service. We are beyond honored and grateful for the opportunity to sell our Bonnell brand on contract, and to now extend the benefits to our customers!
What Bonnell products are on this contract…
All Bonnell Industries Inc. manufactured Snow and Ice equipment is available on this multiple year contract. Bonnell's Snow and Ice Equipment includes the following: Snow Plows, Tailgate Spreaders, V-Box Spreaders, Wings, Scrappers, Commander Multi-purpose bodies, Pre-West Systems, Blades, Curb Shoes, Plow Accessories, Replacement Wear Items, Options, Parts, Turn-Key Snow Patrol Truck Package installs and more!
How do you Purchase Bonnell Equipment on contract…
If you are not familiar with Sourcewell and the purchasing process; please see a brief summary of the 2 step process below:
Step 1: Become a Sourcewell Member
Schools, universities, nonprofit organizations, and government agencies can quickly and easily join for free. There are no costs, no commitments, and no obligations to purchase—and the online application takes just a few minutes. You can become a Sourcewell member by going online to: www.sourcewell-mn.gov
Step 2: Contact Bonnell Industries
Once you have become a Member of Sourcewell, you will be given a member ID number. Share your Member number with Bonnell, and we will take care of the rest! It is just that simple!
Contact Bonnell Industries Inc. at 815-284-3819 or at info@bonnell.com if you are interested in learning more and purchasing off of the contract. You can also visit us at Bonnell Industries, 1385 Franklin Grove Road in Dixon, IL 61021 and online at www.bonnell.com.