Removable Bollards Help Increase Pedestrian Safety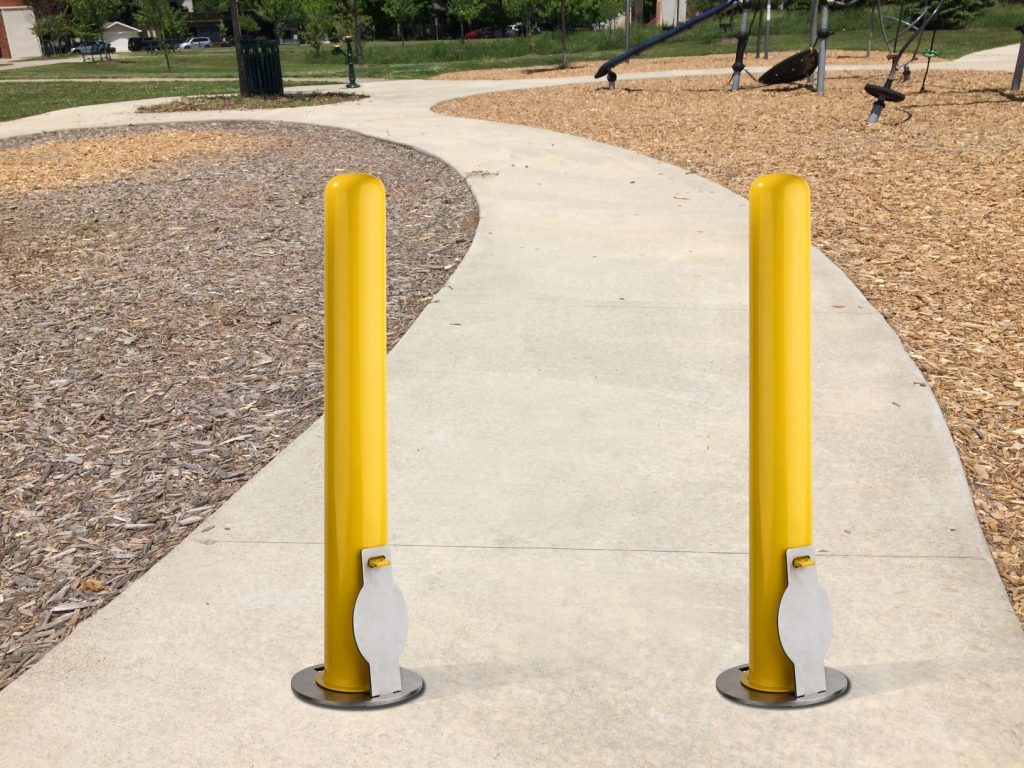 Farmington Hills, Michigan – April 24, 2018 – Many municipalities are responding to the threat of terrorism and out-of-control vehicles by erecting permanent bollards and posts. New York City recently announced it was installing 1,500 three-foot high metal bollards around high traffic sidewalks and pedestrian plazas.
While permanent bollards offer protection by prohibiting vehicle access, they can  create other problems. Bruce Liebowitz, Encore Commercial Products president,
said, "Some pedestrian settings need non-permanent bollards that allow access for emergency or maintenance vehicles. That's where Removable Bollards can be a good option."
Encore, a property protection products company, offers three-foot high Removable Bollards made from carbon steel. They fit securely into a stainless steel embedment sleeve with a hinged cover. "Since the Removable Bollards are padlocked to the open cover, they can be quickly installed and removed by emergency responders and maintenance staff" said Liebowitz. "Our customers like their quality, simplicity and the price."
Removable Bollards are available in 4.5" and 6" diameters.
Encore offers a wide array of other property protection products including Post Guard bollard covers, bollards, clearance bars, light pole guards, speed bumps and humps and parking curbs. The company is a one-stop source for all types of bollards including K rated (crash) bollards.
For more information about Encore, Removable Bollards and other products, visit www.postguard.com or call 1-866-737-8900.