Aladtec to Offer In-Booth Demonstrations at the American Ambulance Association's Annual Conference & Trade Show 2017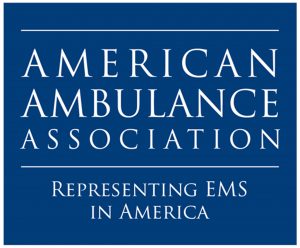 Formed in 1979, the American Ambulance Association (AAA) represents hundreds of ambulance services across the United States that participate in emergency and nonemergency care and medical transportation. Members are encouraged to attend the annual meeting to share best practices and build strategies for industry challenges.
Attendees will take part in ambulance executive-specific leadership sessions, learn innovative ideas for hiring, managing, and retaining employees, and hear about the newest developments in reimbursement and ambulance policy.
Along with educational opportunities, there will be a trade show on the 14th and 15th at which companies will display the latest and greatest products and services available to ambulance services.
One vendor at the trade show this year is Aladtec. They offer an online employee scheduling and workforce management software system by the same name. Their staff will man booth #214 and demonstrate how cloud-based Aladtec works. It is an integral tool for scheduling and managing employees.
Aladtec is more than just a staff scheduling software. It has many features to provide solutions for other challenging administrative tasks. There's document storage, a member discussion area, customizable reports, a member database, and an optional Time Clock kiosk. One of the most popular and appreciated features Aladtec has is the Forms section. A service's forms can be created, submitted, reviewed, and maintained within the Aladtec system. This allows 24/7 access to all forms, customers save money in associated paper/printing costs, reduce the risk of human error, and their forms won't be lost or misfiled.
Aladtec customers appreciate the many benefits they experience after implementing the system. These include becoming more efficient, a tremendous savings in time, reduction of unplanned overtime, improvement in staff morale, and better accuracy. Nearly 2,000 organizations throughout North America subscribe to Aladtec's online employee scheduling and workforce management software, with over 120,000 people using the system.
Aladtec staff will meet with many customers while at the AAA Conference and Trade Show. A System Specialist will be on hand to answer any customer questions and help them optimize their system in person. Booth visitors will see first-hand how Aladtec can help their service and they'll be invited to sign up for a free 14-day "try-it" demo, or they can choose a customized demo configured to their organization's specific needs.
Supporting Quotes from Aladtec Customers:
"Our Aladtec system allows us to seamlessly schedule for shifts, even if crew members are out of town. Even turning in reports for payroll processing is a breeze thanks to Aladtec."
-Rob Osmond, EMT-P, Ambulance Service President, Seneca Volunteer Ambulance, Seneca, Illinois
"Aladtec is more than a scheduling resource; there are forums, libraries and a member database allowing for easy staff interaction and information. The initial setup was easy and using it is a breeze. The program truly does what it is designed to do and we don't know how we managed so long without it."
-Bruce Hoffman, Training Officer, Ellington Volunteer Ambulance Corps, Ellington, Connecticut
"I looked at a handful of online scheduling programs including [two of your main competitors] and found Aladtec to be my favorite AND cost far less than the others."
-Don Harnisch, Chief, Nekoosa Ambulance Service, Nekoosa, Wisconsin
"Because we are a smaller volunteer service we really value the amount of time Aladtec saves us. I save as much as 20 hours a week now. It used to take me hours and hours to create the schedules, balance shifts and figure out who was available when. This online crew scheduling system is great for morale, it's easy to navigate, it's user-friendly, it provides great assistance in seeing a snapshot of what is going on, and it's a huge communication improvement for our department."
-Eric Strout, Director, G&H Ambulance Service, Glenburn, Maine
About Aladtec: We proudly provide online employee scheduling and workforce management software to nearly 2,000 organizations, primarily within the Public Safety Sector. These customers count on Aladtec every day to help them save time and improve efficiency.  For information about the affordable industry-specific software options, or to try a free demo, please visit www.aladtec.com.