Waste Industry Expert Joins New Way, McLaughlin Team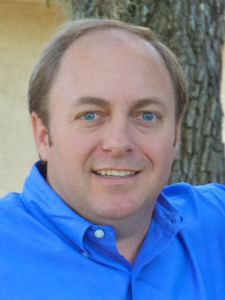 SCRANTON, IOWA (July 2017) – They say "If you don't measure it, you can't manage it." These are words that solid waste and recycling collections expert Don Ross has come to live by. With over 30 years of industry experience, Ross has dedicated his work to advancing the science of waste collection to increase efficiencies and improve safety. In a move that has caught the industry's attention, Don Ross recently joined the New Way team.
"Don delivers a new level of insight to our team," said New Way Vice President of Sales & Marketing, Phil Allen. "From his leadership abilities and consulting background working with public and private sectors, Mr. Ross has certainly done it all. We're very fortunate to have someone of Don's caliber on our team."
Ross, who holds a Bachelor of Science in Business Management, has been an integral part in the advancement of the solid waste industry and has managed many solid waste and recycling consulting projects around the world. Ross is the Director of the National Collection and Transfer Technical Division of the Solid Waste Association of North America (SWANA) and currently serves on the National Waste and Recycling Association's (NWRA) Supplier Board of Governors where he chairs the Awards Committee that oversees the industry Hall of Fame candidate process.
A few of Ross' career highlights include: SWANA Certified Faculty Instructor, Waste Management, Inc. Market Area Operations Director and Solid Waste Director, City of Dunedin, FL. In addition, Don's nine-year tenure as Director of Operations at Kessler Consulting in Tampa, Florida, gave him a great deal of insight into the industry from a third-party independent perspective. Ross has also served as a board member of Recycle Florida Today (RFT), Florida's state recycling organization, for nearly a decade.
Don's 30 years of experience and strategic contributions to the industry have led him to McLaughlin Family Companies, parent company of refuse truck manufacturer New Way, where he has taken on the role of Director of Sales and Marketing. "Throughout my career I have become very familiar with the New Way brand and have recognized that New Way stands for quality and reliability," said Ross. "I'm very excited to be part of the McLaughlin Family Companies and to be working with the New Way team, along with our other brands. Our ethics-driven companies are highly respected, and I'm happy to be part of the family."