The Municipal April 2017 – Firefighting & EMS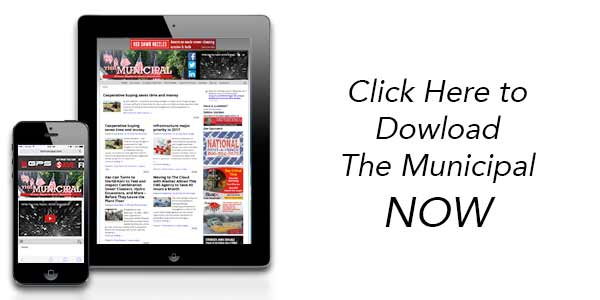 ON THE COVER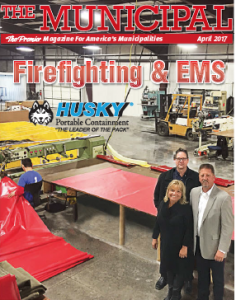 Husky Portable Containment has strove to be the best at everything it does, leading to a series of one-of-a-kind innovations that continue to shape the fire industry. Providing innovative and quality products, strong customer service, fair pricing and lead times has allowed Husky Portable Containment to expand into its third facility in 12 years, thanks to constant and steady growth.
Page 10: Editor's Note: Fire, EMS continue to adapt to changing demands
Page 12: From the Cover: Innovation remains key to Husky's success
Page 14: 'World Capitals': LeMars, Iowa, 'Ice Cream Capital of the World'
Page 16: Know your Founder: Abraham Pickering Pickerington, Ohio
Page 18: Focus on Firefighting & EMS
Page 20: Focus on Firefighting & EMS: Cities and towns weigh overtime vs new hires in fire service
Page 24: Focus on Firefighting & EMS: Volunteer fire departments face challenges with recruitment and retention
Page 28: Focus on Firefighting & EMS: Citizens morphing into first care providers
Page 32: Focus on Firefighting & EMS: Preplanning vital to using static water sources
Page 34: Focus on Firefighting & EMS: Oldest working fireboat still serves Buffalo, N.Y.
Page 38: Focus on Firefighting & EMS: Gatlinburg recovering from massive fires
Page 42: Personality Profile: "Aha moment" leads to a million-dollar invention
Page 44: Parks & Recreation: New draws keep municipal golf courses in the green
Page 48: Solid Waste & Water Utilities: Henderson, Ky., reaps benefits of an early start
Page 52: Public Safety: Enforce idling ordinances by making them known
Page 54: Fleet Service & Management: It's not the size of the city that counts
Page 56: Public Safety: Township hopes to benefit from a 'FIT' force
Page 58: Conference Calendar
Page 60: Classified Ads
Page 61: Product Spotlights
Page 62: News & Notes
Page 64: Guest Column: Simple programs can make a difference
Page 66: Top 10: Best and worst states for careless and reckless driving behaviors
Page 67: Advertiser Index
Do you know anyone else who would benefit from receiving The Municipal?  They can sign up to receive our magazine at this link.