This is where we need to be
By REBA HULL CAMPBELL
The reasons entrepreneurs choose to locate their businesses in a particular place are as diverse as the businesses themselves. Human capital, access to transportation, quality of life or just the human touch from local officials could all be determinants on where someone decides to locate his business.
To attract these entrepreneurs, local leaders need to be tuned in to their city's niche and need then to be able to match them to an entrepreneur's goal for his company.
In Travelers Rest, Andy O'Mara is the owner of Merrimack Canoe Co., which builds custom canoes. He was looking for a place on the East Coast to expand his Tennessee-based business.
Mayor Wayne McCall recalls hearing about someone who built first-class canoes and was considering Travelers Rest as a place to locate his business. "I heard he had been through the area and liked it," McCall said."So I just Googled him and called him."
McCall stresses that in a small town, when there's any hint of economic development, you listen.
O'Mara noted that out of all the places he had looked to locate his business, no one had made the kind of personal contact he got from the mayor.
"When I got to Travelers Rest, the mayor spent a lot of time just taking me around town. We had the opportunity to get to know each other," O'Mara said. "That's what grabbed me. The people of the city — businesses, residents and government — gave me the feeling this is where we need to be. That's why we located here and why we've opened up a pizza place, too."
In Bluffton, entrepreneur Jared Jester said it was the town's probusiness attitude that made him realize he had found the place to locate his high tech company, Jester Communications, which builds complex websites. "I was drawn to Bluffton because the town seemed primed to support high tech and growth jobs."
This high-tech focus, coupled with an attractive downtown and coastal location, is what Bluffton Mayor Lisa Sulka says is the town's niche.
Jester says the biggest challenge for a high tech company like his is finding skilled local workers. He praises the work of Bluffton town officials who introduced him to a variety of educational institutions that could help him identify and vet workers. In turn, Jester was able to coach the institutions on the skill set his company needed.
Plus it's the quality of life in this small coastal community that helps draw the type of workers his company is looking for. "We will be looking to grow to 40 people next year," Jester said. "Once we bring them to Bluffton, it's not hard to pull them in to want to live and work here."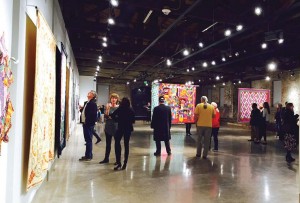 Sulka agrees that quality of life is clearly important as the town seeks to build its niche with a fun and walkable downtown. "We put a lot of money into our Old Town master plan before the recession hit," she says. "Today, the town has witnessed $56 million of private investment from the original $6 million in government investment."
In Hartsville, a local entrepreneur who owns a robotic company saw his hometown's downtown as a good place to build a new business. Bob Brown, owner of Integrated Systems Inc., joined with a group of investors who wanted to see a boutique hotel downtown.
Managing lots of growth over the past four years, the council has been trying to come up with ways to attract people downtown, noted Natalie Zeigler, Hartsville's city manager, who pointed out there are only two empty storefronts in the downtown area that have yet to be revitalized. The dream of the boutique hotel became a reality because the city had passed an incentive ordinance to support growth in the downtown area.
One of the incentives the city offers includes providing some reimbursements of certain fees and taxes for a limited time, which increase Hartsville's attractiveness to private developers. The program is available to developers who want to invest in new commercial construction as well as renovate existing buildings in Hartsville's historic downtown.
"We have really focused on being business friendly in our downtown," says Zeigler. "A boutique hotel fits nicely with our vision."
Reprinted from Cities Mean Business magazine with permission from the Municipal Association of South Carolina.
At home in Travelers Rest, canoe maker Andy O'Mara is now opening a pizza restaurant too. (Photo/Austin Grebenc)
One of the incentives Hartsville, S.C., offers includes providing reimbursements of certain fees and taxes for a limited time, which increases Hartsville's attractiveness to private developers. The program is available to developers who want to invest in new commercial construction as well as renovate existing buildings in Hartsville's historic downtown, where this quilt show took place. (Photo provided)